Buffalo Bayou Lights Up with New Art — and Food Trucks! — for One Night Only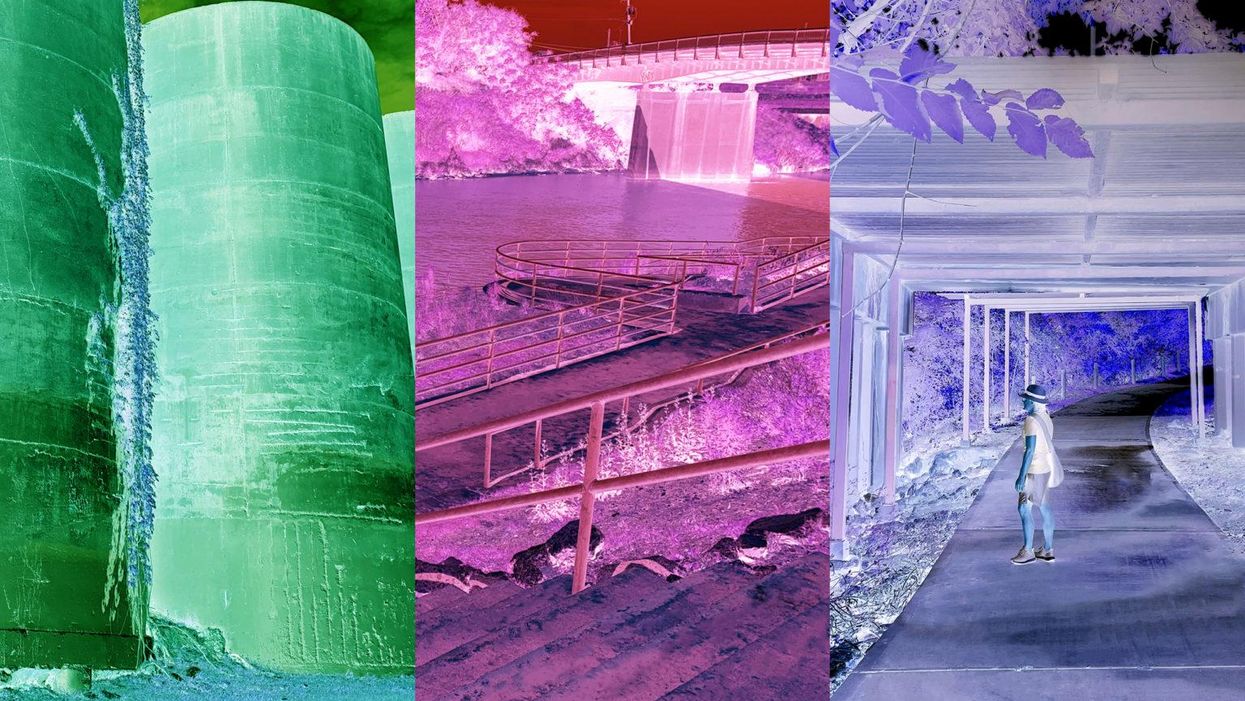 HAVE YOU NOTICED more people are outside lately? As April approaches, the sunshine has been spectacular, giving Houstonians even more reason to leave behind the comfort of the screen and enjoy outdoor events like Night Light, an epic new site-specific event along Buffalo Bayou. The unpretentious, audience-friendly multimedia event will illuminate three surprising locations along the trails of Buffalo Bayou East. The free event takes place April 2 (7:30pm-10:30pm), and trail entrances are located 333 S. Jensen Dr. or 700 N. Live Oak St.
---
Presented by Buffalo Bayou Partnership and Aurora Picture Show, and funded in part by the City of Houston through Houston Arts Alliance, Night Light features Houston-based multimedia artists Julia Barbosa-Landoisand Marcelese Cooper, and the "creative media lab" collective known as Input/Output, each of whom have created a spectacular, large-scale video projection for three locations along the bayou. One will light up Guadalupe Plaza, located behind Talento Bilingüe de Houston, another the decommissioned gravel silos, and the last will be projected on the underside of a freeway overpass.
All three artists were inspired by these unique and often overlooked locations, each one a key landmark in a connecting trail stretching throughout the Greater East End and Fifth Ward Neighborhoods that BBP plans to revitalize with "added green space, reimagined industrial sites, and vibrant gathering spaces for all Houstonians."
Attendees can navigate the three-quarter-mile trail on foot or by bike while enjoying food and other goods from neighborhood vendors. For those new to walking the waterfront, the BBP website provides a handy map of the trail and the location of each projection.
Art + Entertainment