Two for a Show? A Groundbreaking New Gallery Opens Saturday
Anthony Rathbun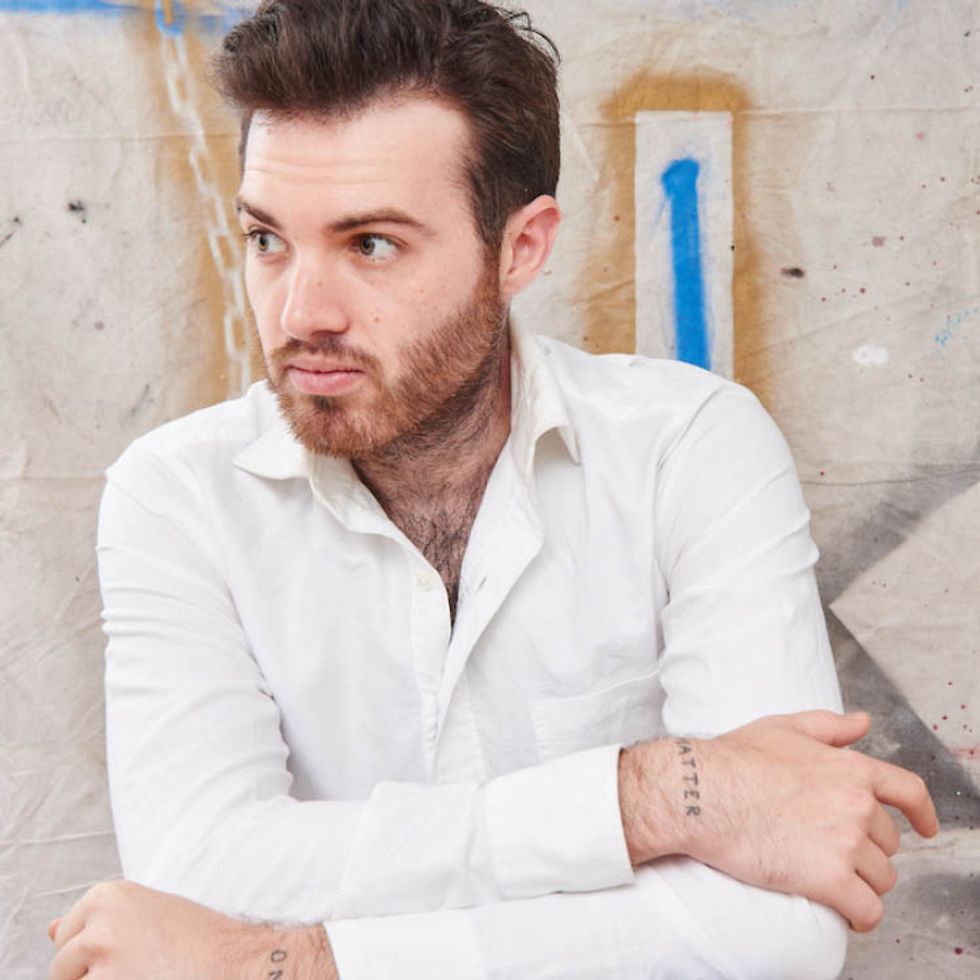 This Saturday, kicking off what promises to be an exciting arts season, a new collaborative venture by two of Houston's most innovative curators takes flight. Having built their reputations showing young, often relatively unknown artists whose work obliterates the boundaries between painting, sculpture and new media, London Ham and Pablo Cardoza are joining forces to open Ham/Cardoza Gallery, located in the Silos on Sawyer. The space will feature a different show each month, under the alternating banners of Blank Check Gallery — formerly Ham's living space above Paulie's restaurant in Montrose — and Pablo Cardoza Gallery. This Saturday's inaugural show is a solo exhibit of strangely beautiful "process" paintings by Houston artist Terry Suprean, titled Spectral Dregs & Reflective Topographies.
---
In the past, but for word-of-mouth and maybe a post on Instagram, the intrepid newbie collector or hapless art writer might have had trouble simply finding the front door of Ham or Cardoza's galleries. But the new Ham/Cardoza Gallery is all about accessibility.
"People know the Silos, they know Silver Street," says 37-year-old Cardoza, whose gold tooth and gregarious personality speaks to his parallel career as an in-demand DJ. "People flow through that space. It has a kind of comforting vibe for somebody who is coming to a new place they've never been to."
Ham, 27, is quieter in conversation, but no less passionate about the new gallery and the artists he and Cardoza are ready to show. Having developed a dedicated audience of mostly younger art fans and collectors in underground spaces and buildings, Ham believes they can build on that momentum without compromising their respective curatorial visions. "We're not toning down our programming for the Silos," says Ham. "We're just making what we're doing a part of the conversation there."
Painting by Terry Suprean
Neither Ham nor Cardoza studied art formally. Cardoza played music throughout junior high and high school before almost completing a biology degree at UH, while Ham initially pursued a career as an actor and studied broadcasting before turning to painting himself. While their "non-traditional" backgrounds as curators allow them to respond quickly, and intuitively to art, operating with a lower overhead and now a relatively smaller space means they can take risks other galleries can't. "There's real financial consequences to this stuff," says Cardoza. "And galleries that have higher overheads, they have to consider that."
Cardoza is especially excited to be showing, for the first time, paintings by Houston artist and impresario Terry Suprean. Beginning in 2014, Suprean's artist-run Civic TV Collective brought together artists, musicians, performance artists and gallery directors, Cardoza included, to meet and collaborate people across different disciplines. After a long break from his studio practice, Suprean decided to share some of his new paintings on Instagram. Cardoza was blown away by the images, and immediately reached out to Suprean about doing a show.
Suprean's technique is highly experimental, and involves allowing layers of paint, varnish and sediment to dry or "cure" over an extended period of time, creating surfaces that are eerily smooth, like monoliths from some distant civilization, or enlivened with unplanned fractures.
Meanwhile, Houston photographer Anthony Flores has been documenting a series of monthly underground parties called Trust Me Daddy, which Ham describes as having a "very queer, safe space, ballroom vibe." "It's a whole scene that doesn't really exist anywhere in the South right now," says Ham, who will show Flores' photographs at Ham/Cardoza Gallery in October. "He's this person I feel is at the epicenter of this scene I'm not so much involved with, but see as something significant at this particular time in Houston."
As the new art season approaches, Ham and Cardoza look forward to introducing themselves and their artists to what will be a new crowd in a new environment. "Our community and our artists, those are the people who know about what we're doing," says Cardoza. "The city at large? Not so much." And while the "cool factor" that comes from being part of an underground scene has its benefits, it doesn't necessarily help if your goal is to expand your reach. "We don't want that kind of barrier, or exclusivity, if you can even call it that," says Cardoza with a smile. "Like, you're exclusive because you're hard to get to?"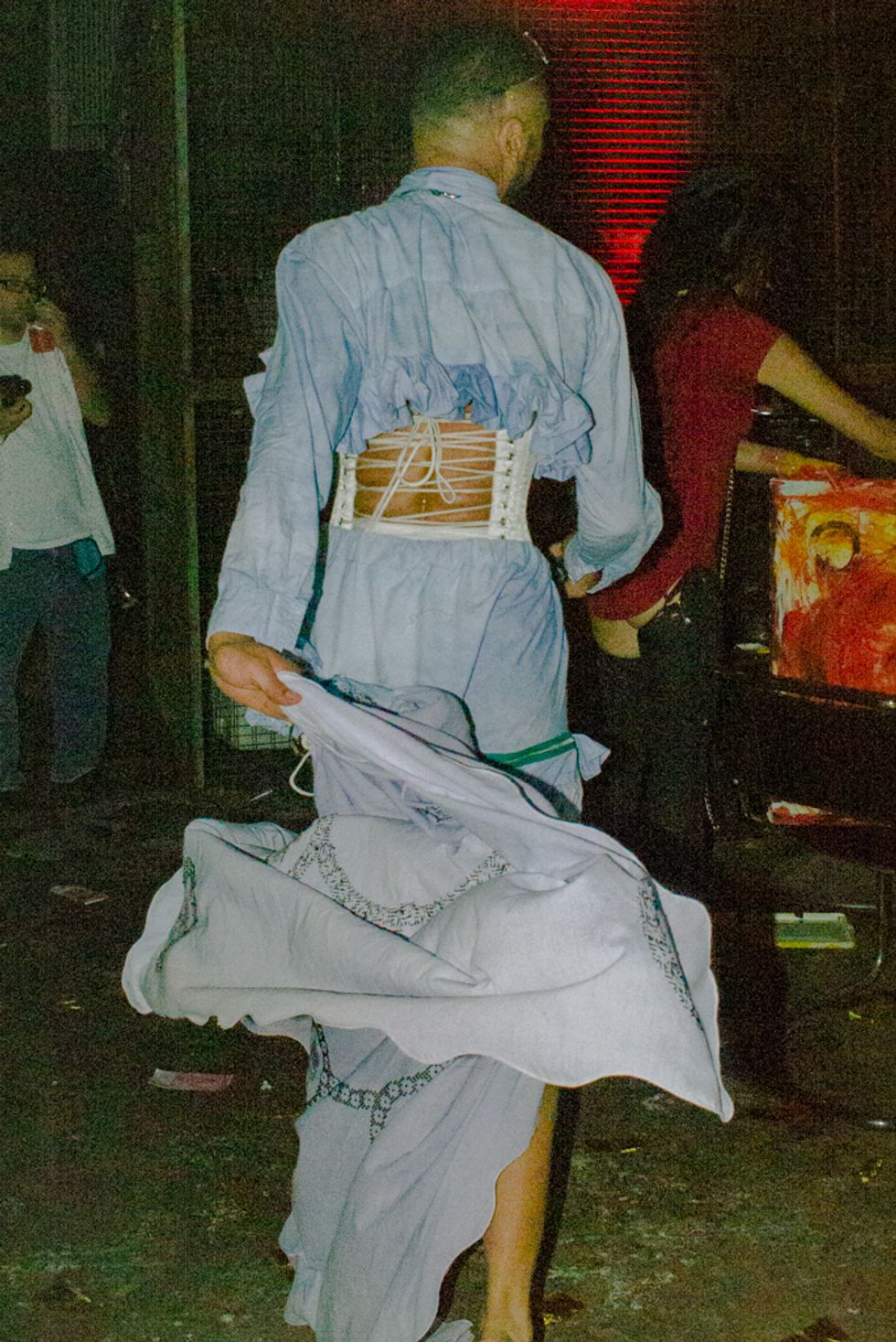 Photo by Anthony Flores
Art+Culture