Top Chefs Serve Up Food Frenzy at Four Seasons, Support Camp for Kids Touched by Cancer
Daniel Ortiz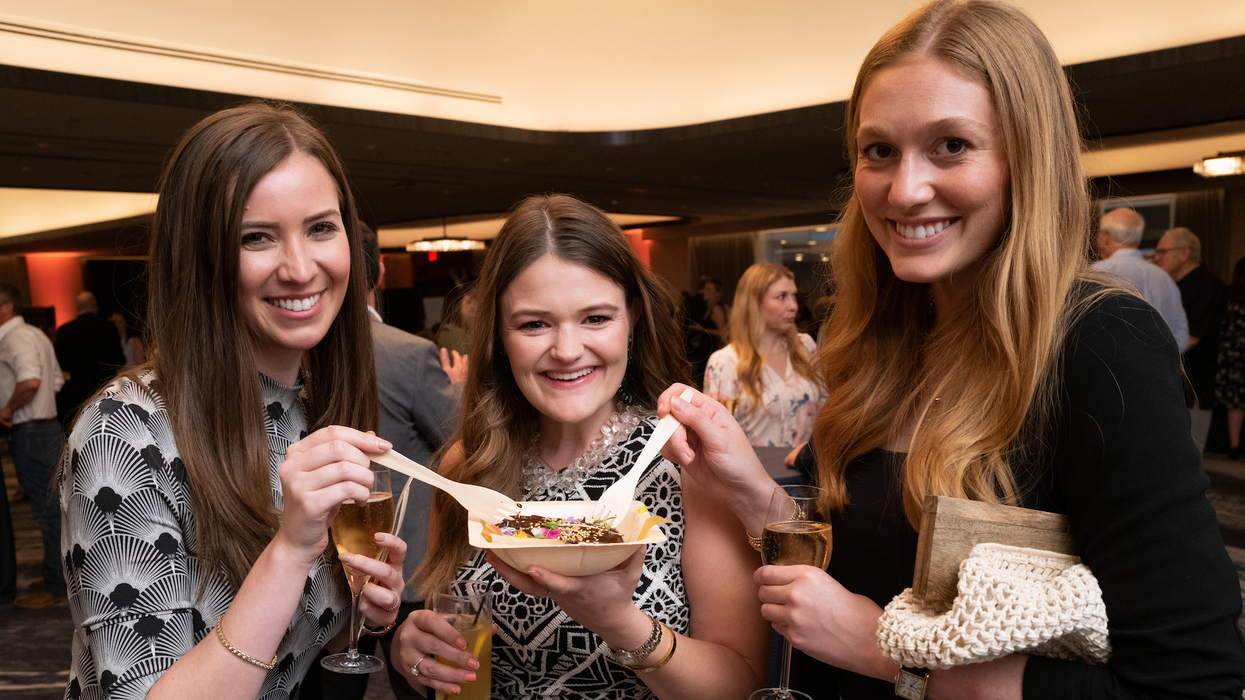 SOME OF HOUSTON'S most noted chefs gathered in one of the city's grandest hotels to raise about $85,000 for children touched by cancer.
---
At the Four Seasons Hotel Houston's "Celebrity H-Town Chefs Against Cancer" event, some 16 chefs were on hand, offering partygoers tastes of some of their best dishes in a dynamic tasting-expo setting. The function raised funds for MD Anderson's Camp H-Town, which also takes place at the Four Seasons, in which kids whose lives have been affected by cancer are invited to come and be kids again at no cost to their families.
For their part, the chefs of the hotels Toro Toro, Richard Sandoval & Rafael, offered ceviche with ahi tuna, cucumber and red onion — and Tomahawk flambéed with fresh herbs and served with chimichurri sauce. Other hits of the evening included Guard & Grace's Alaskan black cod with broccolini and salty-sweet soy butter, Brennan's of Houston's crawfish tamales, and Roma's paccheri pasta with shrimp, asparagus and saffron.
Hot new gourmet barbecue joint Loro had beef brisket sliders with papaya salad, peanuts and chili aioli, while celeb chef Chris Shepherd dished out an herbaceous panzanella salad. Bayou & Bottle, Carrabba's, Chivos, Phat Eatery, Pier 6, Trattoria Sofia, Traveler's Table, Xochi, and Uchi also made the scene, the latter offering yellowtail slices with chilis, orange and ponzu.
Kat Merkel and Sloane Schaumburger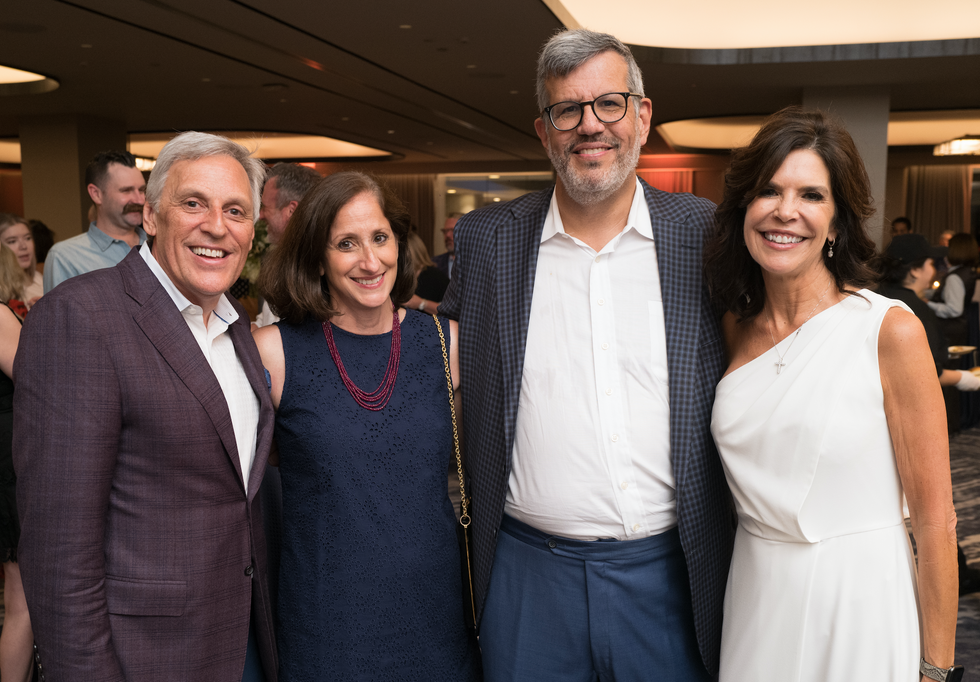 Tom Segesta, Anne Kleiman, Richard Gorlick and Robin Segesta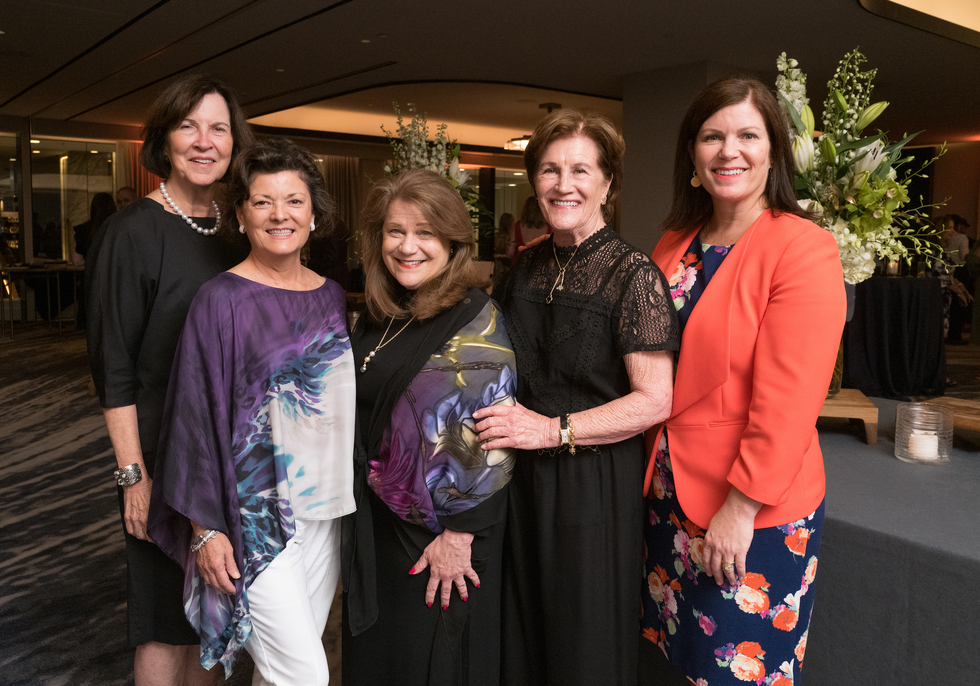 Sheila Heimbinder, Monisa Cline, Linda Padon, Nancy Levicki and Lauren Levicki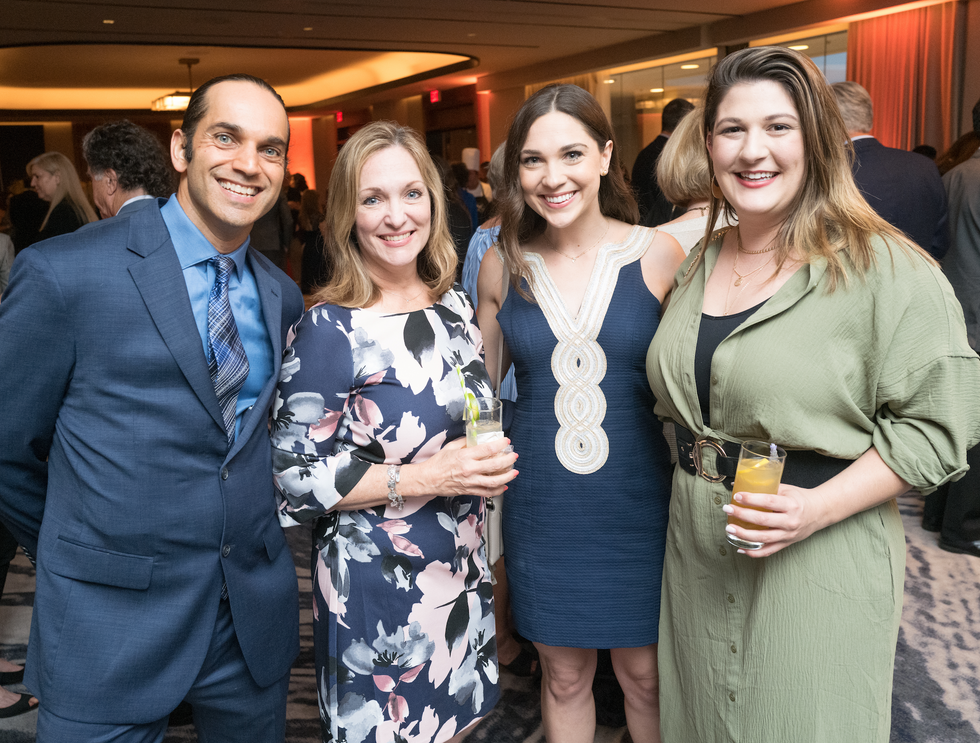 Rich Brundidge, Amy Etzel, Allie Etzel and Becky Busmire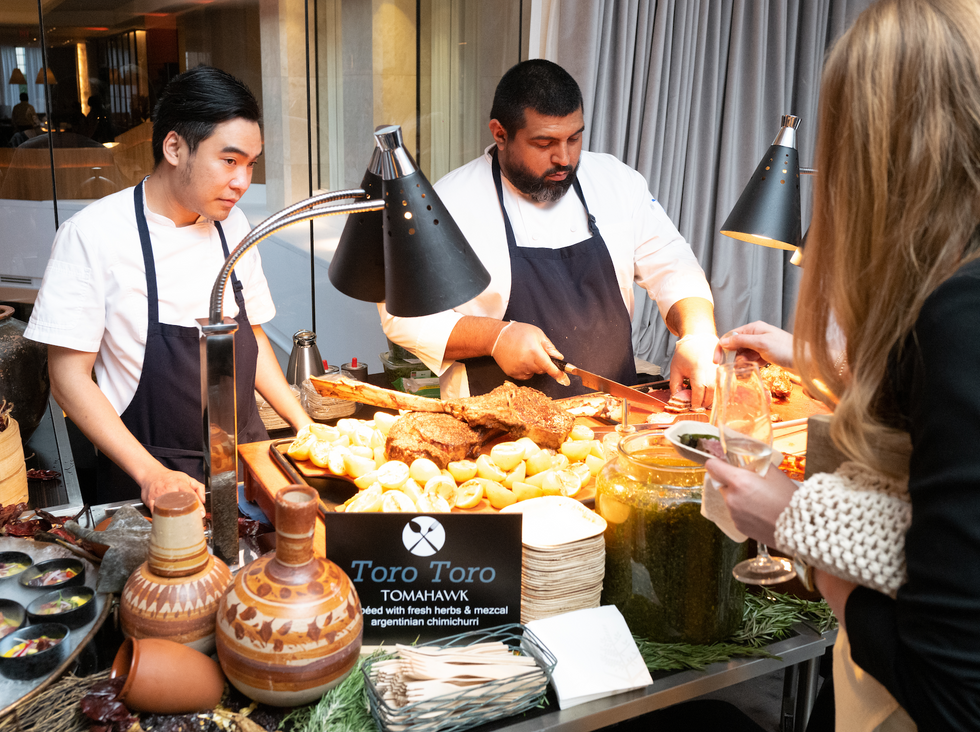 Slicing tomahawk steak at the Toro Toro station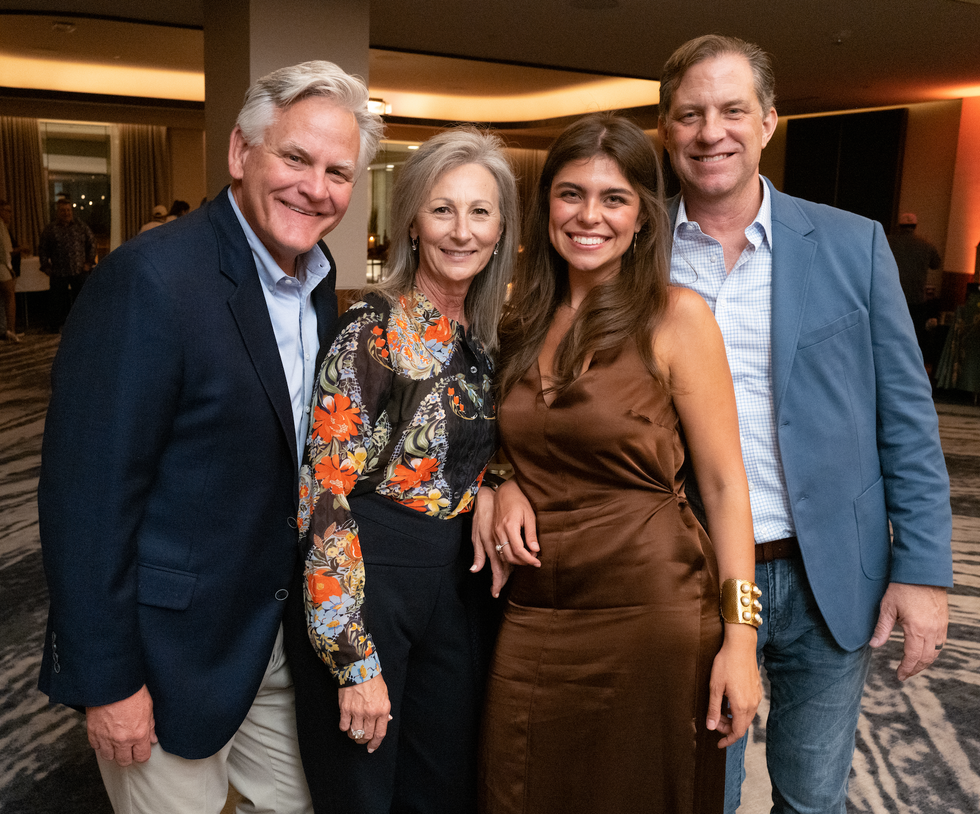 Ross and Ashley Goolsby and Kelsey and Greg Ralph
"We are grateful to Four Seasons Hotel Houston and the Camp H-Town Foundation for their generosity and collaboration in providing this unique summer camp experience for our pediatric oncology patients and their siblings," said Lisa Hafemeister, executive director and division administrator of MD Anderson Children's Cancer Hospital and Pediatrics.
Four Seasons Hotel Houston GM Tom Segesta called the foodie extravaganza "an incredible display of what and who makes Houston such a special city."
A rep for event's organizers said participants in this summer's Camp H-Town "will enjoy activities both at the Hotel and at surrounding city attractions, including a day at Lakewood Yacht Club, a visit from the Houston Police Department and Houston Fire Department, Prom Night at House of Blues, and Game Show Night on the Hotel's pool deck."
Wellness+Giving Back