Buzzy New Tasting Menu at Posh Downtown Resto Will Save the Bees!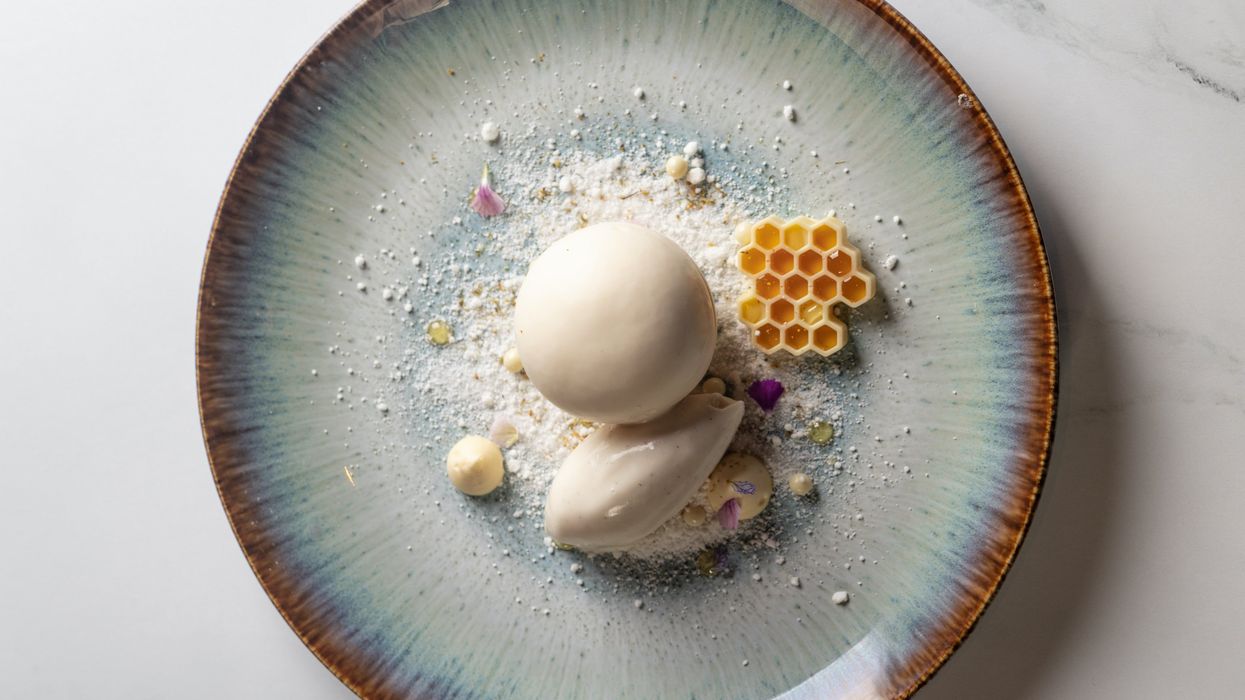 HERE'S THE BUZZ on bees: One in every three bites of food depends on bees for pollination. So needless to say, our food system relies heavily on the little buzzers! According to the World Bee Project organization, pollinators are in a global crisis due to environmental issues.
---
Toro Toro at the Four Seasons Houston and chef Richard Sandoval's other restaurants around the world are supporting the cause with a special Viva Abejas ("long live bees") menu including fine food and cocktails all incorporating honey to bring awareness of the necessity of bees. The bee-centric menu ($75) directly benefits the World Bee Project.
Start off with the glowing Margarita Flores — a margarita like no other, with hibiscus-infused blanco tequila, local honey, lime and fresh honeycomb garnish. This is paired with pan-seared asparagus atop a potato parmentier, fennel pollen, and watercress. The buttery whipped potatoes are so delish, you'll be tempted to lick the plate.
Moving on to the entrée: The generous Enchiladas Doradas is everything you could want from a meatless dish. The luscious combination of stewed Mexican squash stuffed in tender corn tortillas and smothered in honey-bell-pepper sauce with crema and queso fresco, is to-die-for.
The Brazilian Bee cocktail is another stunner featuring Sao Paulo cachaca prata, lemon, grapefruit and coconut-infused honey — who knew honey could be infused with so many flavors?
End with the honey panna cotta, beautifully presented with vanilla ice cream, coconut crumble and white chocolate honeycomb. Or, you could just stick with your Café Honey Caramel cocktail starring reposado tequila, cold brew liqueur, coffee, and a salted-honey-caramel drizzle. Expect a buzz!
Earth Day is right around the corner, April 22, and this sweet menu lasts through the following day, April 23.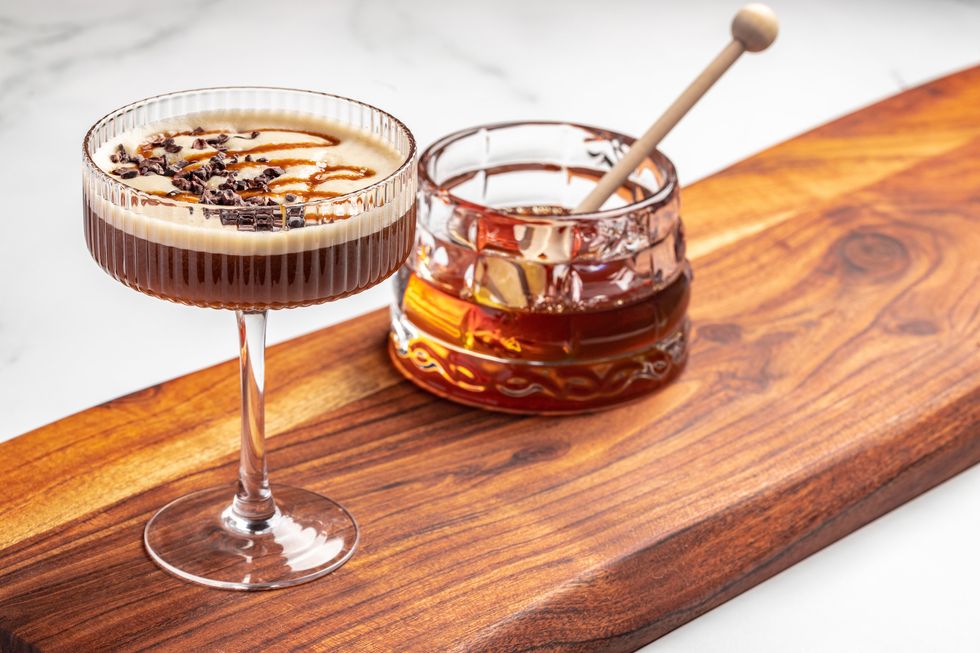 Cafe Honey Caramel cocktail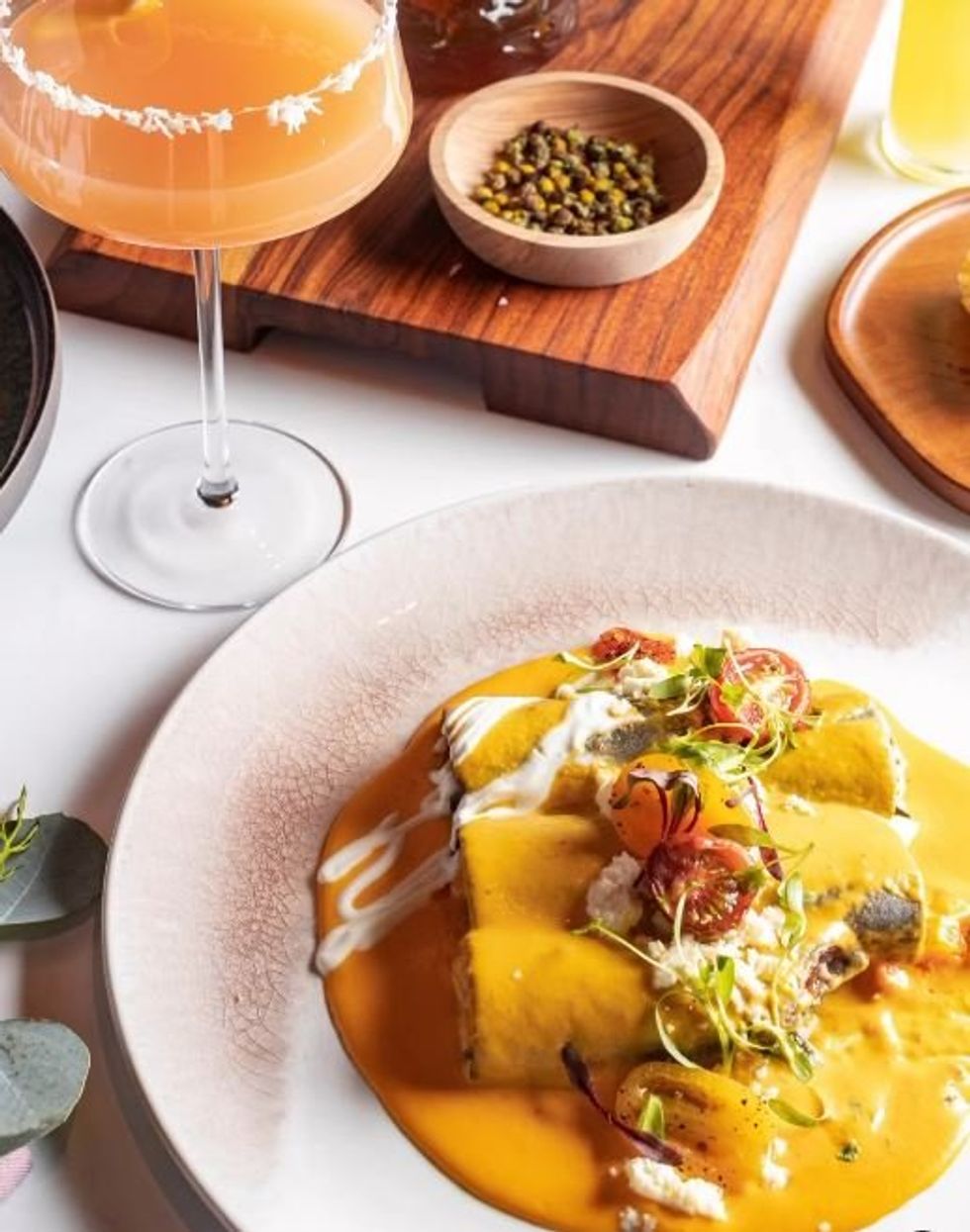 Enchilada Dores
Food