Singer-Songwriter Who Successfully Avoided the Internet in 2020 Plays at Stages on Friday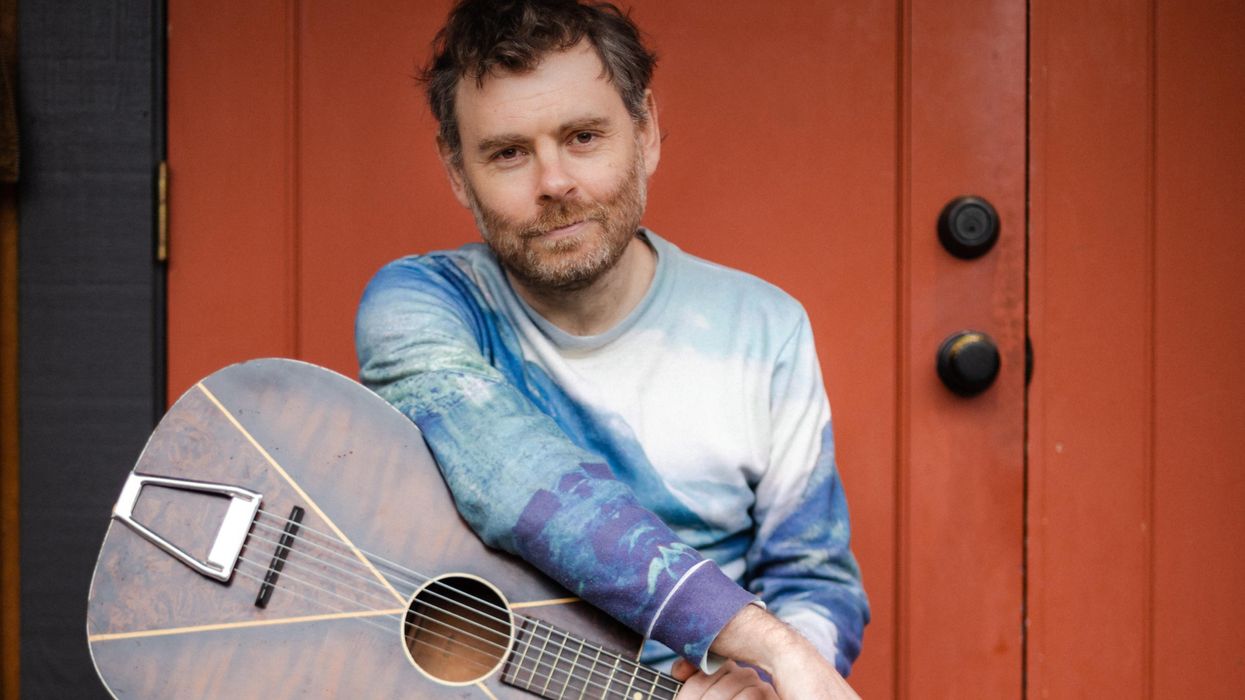 THIS FRIDAY AT The Gordy, Stages' still-new theater, Houston new music ensemble Aperio, Music of the Americas welcomes Brooklyn-based, indie-folk singer-songwriter Gabriel Kahane, who's also a composer of orchestral music. Directed by Michael Zuraw, Kahane will perform songs from his latest album, Magnificent Bird, accompanied by members of Aperio's chamber ensemble. The concert kicks off Aperio's 17th season.
---
The songs on Magnificent Bird harken back to what Kahane refers to as his "year offline," a self-imposed, monastic experiment he began in November 2019, which culminated in a flood of creativity in October 2020, yielding 30 songs, 10 of which ended up the album. While the tracks on Magnificent Bird have a relaxed, homemade vibe (Kahane recorded the music at home directly into his laptop), the production quality is high, and benefits from the long distance contributions of over a dozen musicians, including mandolinist Chris Thile, violinist Andrew Bird, and fellow composer and singer Caroline Shaw.
"I haven't quit completely," says Kahane, 41, of his ambivalent relationship with the internet and social media. "I think the difference for me now is I'm just really aware of what my brain wants from it and am hyperaware of implicating my fans."
The lyrics on Magnificent Bird, are disarmingly straightforward, like words pulled from a daily therapeutic journal, and speak to a spectrum of feelings borne out of the past few years of collective trauma. "I think the album is really about coping with modern life on the precipice of possible societal collapse and reconciling quiet domestic life to all of these profound challenges that don't have obvious solutions," says Kahane, who is a married father of two daughters. "There's no way I would have written the same music had I been on the internet."
Despite the seriousness of the material, the relatively genteel and placid nature of Kahane's vocals draws the listener into a place that feels, well, kind of cozy and warm, even as his words describe some pretty scary scenarios. Meanwhile, his music is filled with sonic surprises, like the combination of drum programming and chorus of flutes and voices on the title track, and the hard panned pizzicato strings and mandolin on "To Be American."
"I think of myself first and foremost as a storyteller, and whatever kind of music helps to tell whatever story I want to tell is the music that I'm going to write," says Kahane. His father Jeffrey, a renowned concert pianist and conductor, and his mother, a psychologist and "self-proclaimed Jungian," are also a huge part of his creative makeup. Kahane's piano concerto Heirloom was premiered last year by Jeffrey, who is scheduled to conduct and perform George Gershwin's Concerto in F with the Houston Symphony Sept. 30-Oct. 2.
"I love that I get to go play music for people again," says Kahane of his upcoming show with Aperio. As the pandemic recedes, he is delighted to be playing for audiences returning to live music for the first time in many months.
"It feels like an even holier encounter than it did before," says Kahane. "It's really extraordinary."
Art + Entertainment