'Avalanche' of Bold Contemporary Music to Be Featured at MATCH Concert Friday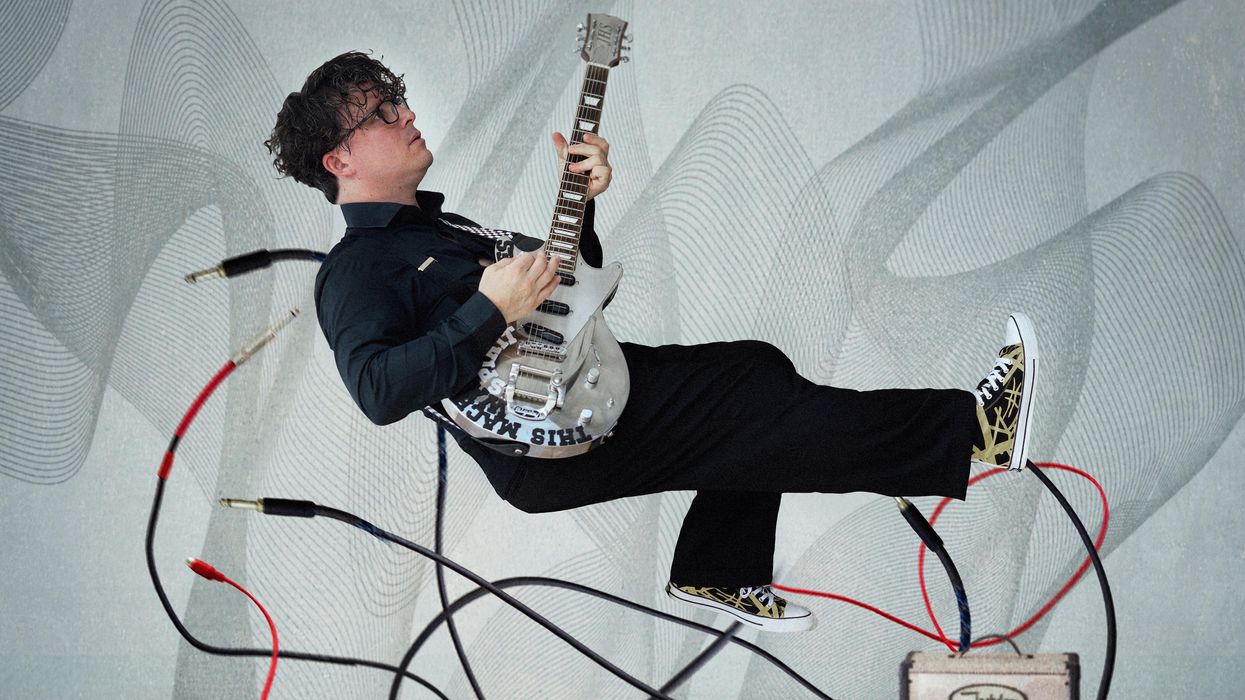 ON APRIL 1 at MATCH, Houston new-music ensemble Aperio of the Americas presents Still Life With Avalanche, an eclectic, organically programmed concert of post-minimalist music by some of today's best known living composers, including special guest electric guitarist D.J. Sparr.
---
"The title 'Still Life With Avalanche' captures the spirit of the program," says Aperio President and Artistic Director, Michael Zuraw. "The music is extremely virtuosic and full of this energy and pulse that's unmistakably 'now.'"
There's no shortage of contemporary music in Houston, with ensembles and presenting organizations as diverse as Da Camera of Houston, Loop38, Apollo Chamber Players, ROCO, and Musiqa commissioning and performing new chamber and orchestral works. But Aperio, now in its sixteenth season, carved out a unique niche early on by focusing on the musical conversation between North, Central and South America. In fact, much the music they initially performed had never been heard in the United States.
In recent years, while maintaining a commitment to Latin American music, Aperio has expanded its vision and embraced the unique challenges inherent in performing contemporary music. In Sparr's rock-infused chamber music, for example, woodwinds and strings share the stage with amplified electric guitar. "It comes with an entirely new set of challenges," says Zuraw of working with electric instruments. "But all of us in Aperio work with new music frequently. So we're used to this sort of performing, where there's always a new element we have to wrestle with!"
Zuraw first encountered Sparr's compositional vision upon hearing his signature piece, The Glam Seduction, inspired by guitarist Eddie Van Halen's over-the-top solo, Eruption, and written in the style of a Baroque concerto grosso. It's "super fun," says Zuraw, explaining that its "hopefulness and eagerness" is infectious. ForAvalanche, Aperio presents the world premiere of Sparr's The World Within — an ensemble work for double Pierrot ensemble and electric guitar, played by Sparr — which quotes five decades of rock-guitar tropes.
Meanwhile, Estonian Arvo Pärt, who at 86 has had a tremendous influence on a generation of young composers, is the lone non-American on Avalanche. But programming his stark, plaintive Spiegel im Spiegel for violin and piano makes perfect sense. It follows New Jersey-born Sarah Kirkland Snider's "tender, and anxious" chamber piece You Are Free, which she was inspired to compose while listening to a lively conversation about music between Pärt and the Icelandic pop star Bjork.
"There's this ironic duality that all of the pieces have," says Zuraw, "which is an internal energy and peace."
For Zuraw, rising up to the challenge of researching and playing music that "takes us off the map from what we learned in music school" is all part of Aperio's mission to preserve a living tradition. Support from the city for Aperio and other like-mined ensembles continues to grow, and Houstonians seem hungrier than ever for new sounds. "Contemporary music gives us the language to speak to with our audience," says Zuraw, who adds: "There's never a shortage of ideas for the next season."
Art + Entertainment