This Weekend: The Fight for Women's Rights Inspired ROCO's Can't-Miss 'Rise Up' Concert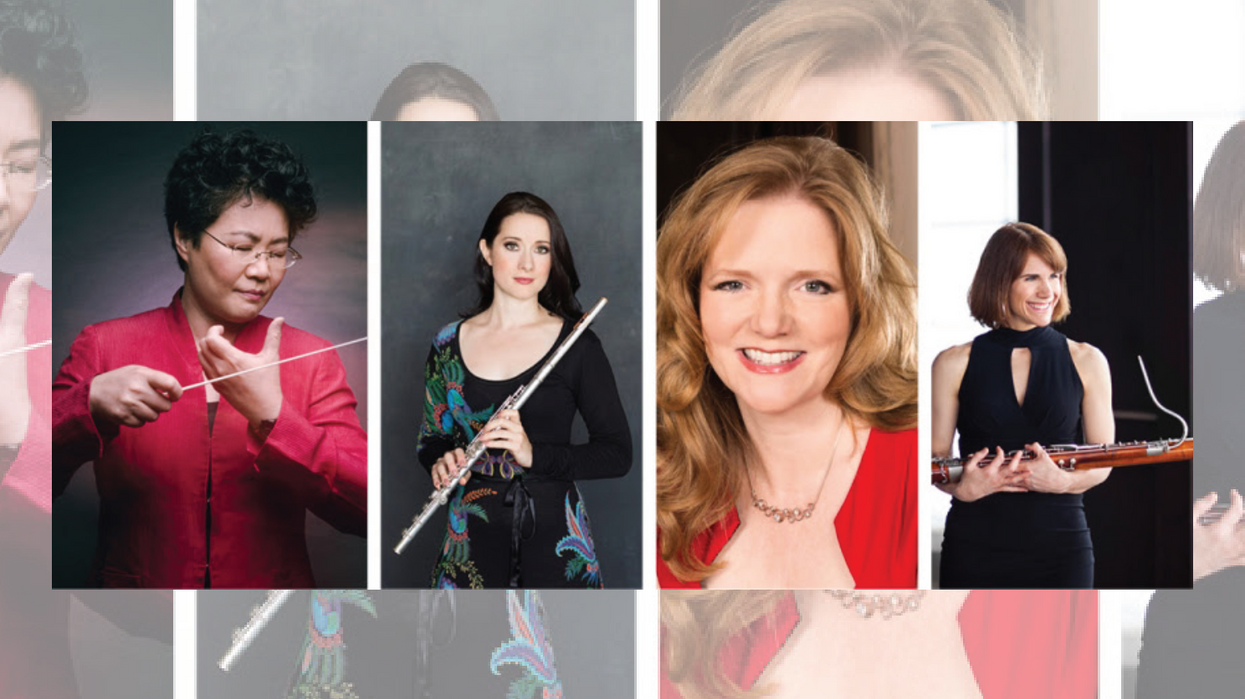 THIS FRIDAY, OCT. 20, the River Oaks Chamber Orchestra's adventurous 19th season continues its theme of "making waves" with "Rise Up" — a program of two brand new chamber music works, both world premiere commissions by ROCO, and each inspired by the ongoing fight across the planet for women's rights and equality. The concert takes place at the Asia Society Texas Center. Located in Houston's Museum District and designed by Japanese architect Yoshio Taniguchi, the center opened to the public in 2012, and is an especially exciting venue for art exhibitions and the performing arts.
---
Conductor and ROCO artistic partner Mei-Ann Chen will lead an all-women ensemble of 13 musicians in the premiere of Breaking the Veil by Grammy-winning Season 19 Composer-In-Residence Richard Danielpour and a new scoring of composer and Texas-native Quinn Mason's ballet The 19th Amendment. The 19th Amendment will feature members of Houston Contemporary Dance Company performing new choreography by the company's founding artistic and executive director (and one of the 100 coolest people in Houston) Marlana Doyle.
Danielpour's Breaking the Veil pays homage to his family's Persian heritage and is dedicated by his mother Mehri Danielpour Weil, an Iranian sculptor. The piece was inspired by the recent and brave protests in Iran by women demanding equal rights and freedom. Mason's The 19th Amendment is named after the amendment passed by Congress on June 4, 1919, and ratified on Aug. 18, 1920, which granted women the right to vote. The work depicts both musically and through movement "the struggle of obtaining the right to vote" and "contemplates the effect that the passing of the 19th amendment has had on our current generation." (Early voting begins Oct. 23, folks.) Keep an ear out for soloists Brooke Ferguson, flute, Kristin Wolfe Jensen, bassoon, and ROCO's founder and tireless artistic director Alecia Lawyer, oboe.
Following the concert, ROCO and the Iranian Cultural Foundation-Houston will present a panel discussion centered on equal rights for women. The panel includes women from Iran or with ties to the country, along with Richard Danielpour and his mother.
Art + Entertainment