Hear the Roar! Tiger Ball Brings in $1.3 Mil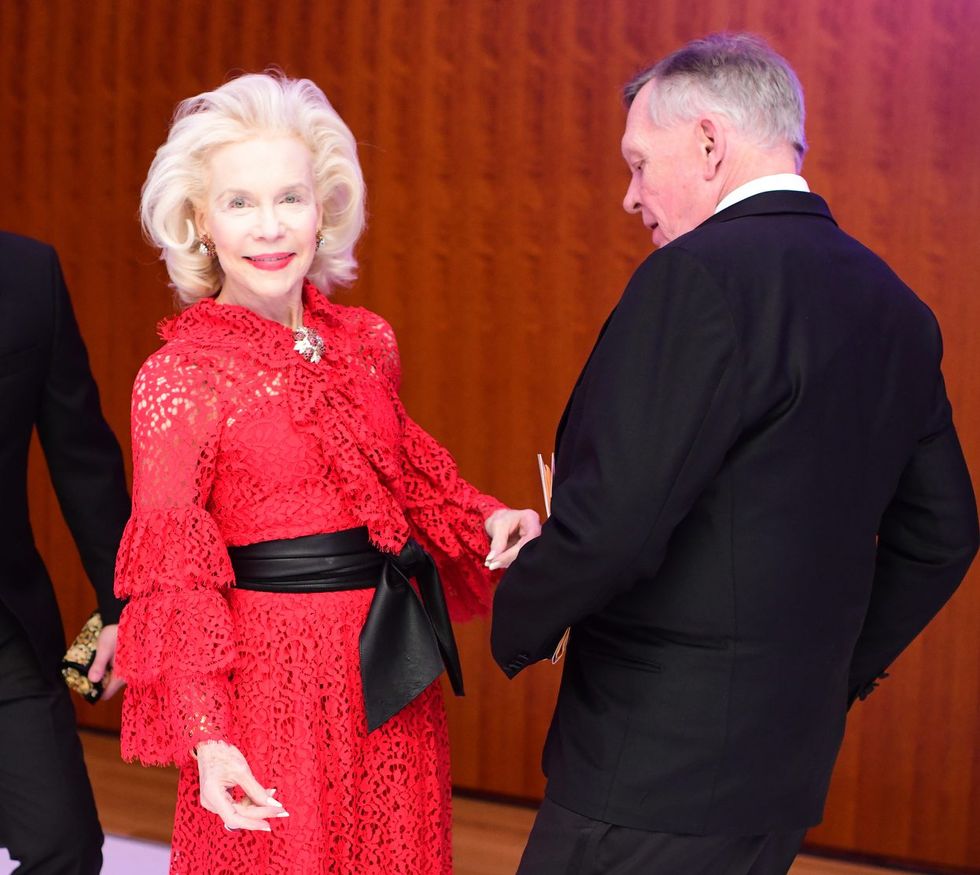 The gorgeous springtime weather that Houston experienced this weekend was more than welcome at the Asia Society Texas Center's annual Tiger Ball, where a pretty pink carpet and a literal truckload of Japanese cherry blossom trees and branches greeted more than 700 guests on Saturday.
---
Ten-thousand other blooms imported from Thailand, Holland and Oregon and artfully arranged by Richard Flowers of The Events Company set the scene for a gala celebrating the springtime beauty of Japan, all executed by chairs Kathy and Marty Goossen and Akemi and Yasuhiko Saitoh.
A cocktail hour and silent auction — a curator-led museum tour in London, anyone? — kicked off the evening, which honored none other than Lynn Wyatt. Guests, dressed in a colorful combination of black-tie and traditional Asian attire, also perused the new exhibit of ancient Chinese bronze statues and enjoyed the sounds of Japanese taiko drummers before heading into a stunning pavilion erected in the Asia Society's parking lot. Once again, galagoers were greeted by towering cherry blossoms and origami-inspired cranes and lanterns.
Dinner was, unsurprisingly, inventive and delicious. Anokonomiyaki pancake was served with smoked duck, and the dessert spread included matcha panna cotta, and flambeed-cherry-topped ginger ice cream. After the meal concluded, the dance floor filled up and partygoers — Lynn included! — got their groove on. The evening's total til topped $1.3 million.
Dispatches