New Initiative Gives Local BIPOC Artists Funding and Public-Facing Studio Spaces — So You Can Watch Them Work!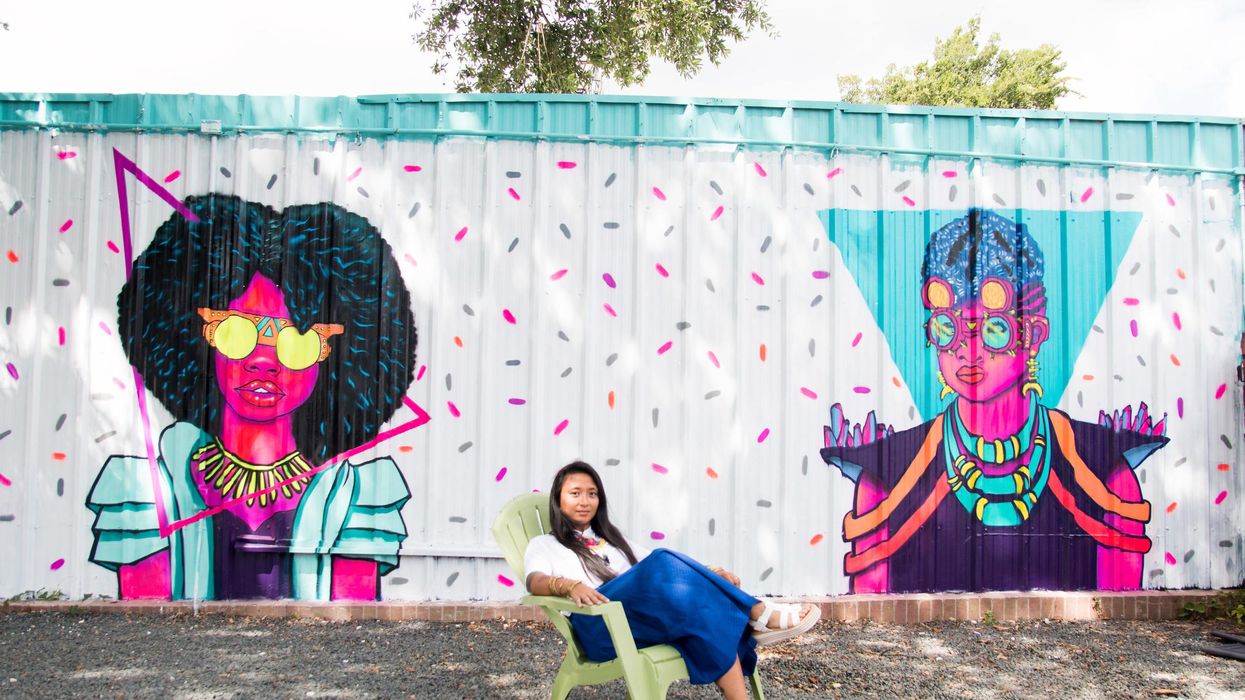 Asia Society Texas Center just launched its new Artists on Site program, which supports Houston-based BIPOC artists with funding and work spaces. The four featured artists will transform the building's Louisa Stude Sarofim Gallery into public-facing, working art studios, allowing Asia Society visitors to observe them at work.
---
The initiative opened yesterday, and runs through Jan. 24. It's the organization's direct response to the economic toll the Covid crisis has taken on artists, and was formed after months of conversations with artists about their needs for time, space, financial resources and outreach. Artists on Site provides each participant with a $1,500 stipend and an additional $500 for materials, plus a studio space, networking opportunities and a prominent platform for their work.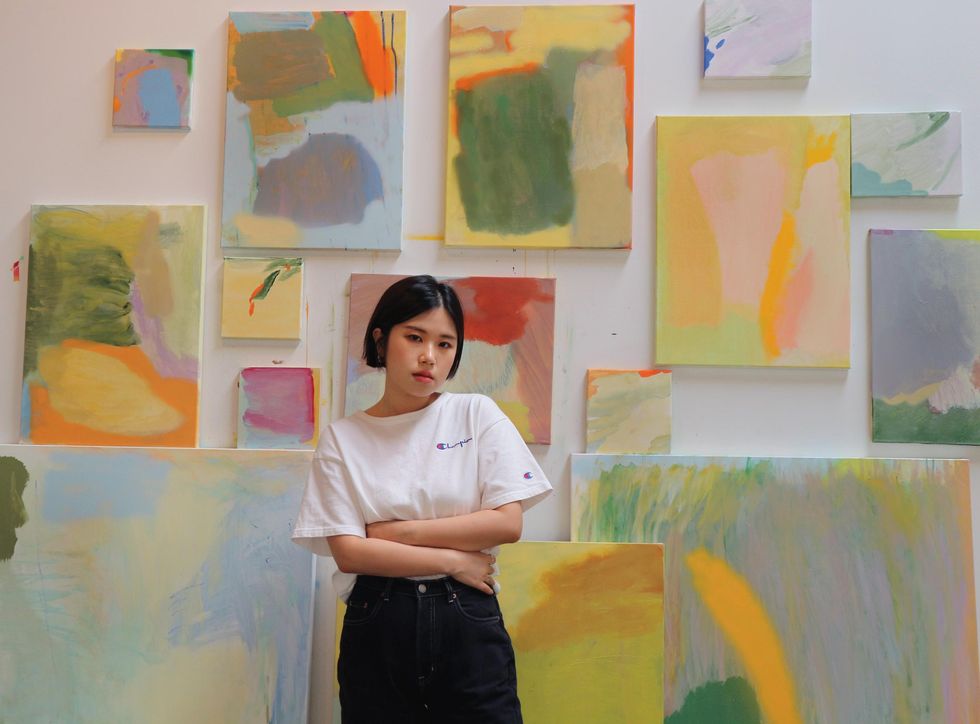 Artist Ahra Cho
Bridget Bray, a curator and director of exhibitions at ASTC, consulted with colleagues to develop a diverse list of artists for consideration. The four chosen for Artists on Site are colorful abstract painter Ahra Cho, textile artist Laura Drey, interdisciplinary artist Brandon Tho Harris and muralist Royal Sumikat.

"I'm looking forward to the deep dive of artmaking and thinking and engaging with Houston's diverse community and creative artists," says Drey, whose work reflects on her Mexican-American heritage by incorporating textiles — like burlap and twist ties — used by family members who worked on Texas land as migrant farmers. "I'm most excited about the idea of public-facing studio spaces and sharing my methodology with others. The efforts, support and meaningful relations provided to me through Asia Society Texas Center will undoubtedly impact my art practice in ways that continue to evolve long after my visit."
Art + Entertainment