This Weekend: ROCO's 'Seismic' Season Kicks Off with a World Premiere, AI Animation and More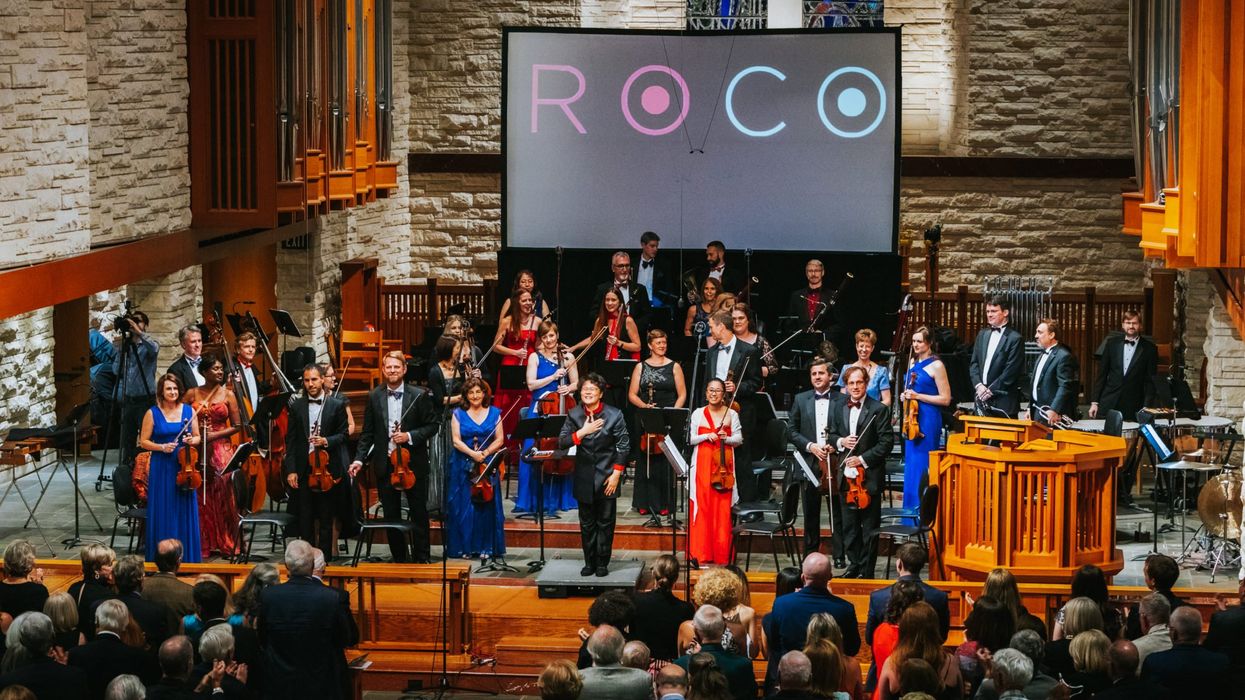 THIS WEEKEND, RIVER Oaks Chamber Orchestra (ROCO) kicks off its 19th season of adventurous, audience-friendly chamber music with Seismic, a program featuring a world-premiere commission by composer Anthony DiLorenzo; AI animation by composer and digital artist Cynthia Lee Wong; music for children by composer Kevin Lau with narration by ROCO founder and artistic director Alecia Lawyer; and a good ol' fashioned romp through Rimsky-Korsakov's Arabian Nights-inspired suite, Scheherazade. Artistic Partner Mei-Ann Chen conducts.
---
Seismic the first of several innovative and varied programs ROCO has scheduled for 2023-2024. It first takes the stage at Miller Outdoor Theatre on Sept. 29, and again at The Church of Saint John the Divine on Sept. 30, the night of ROCO's annual gala. The concerts are free and pay-what-you-can, respectively, and both will be livestreamed at no cost.
DiLorenzo's composition, Techtonal, is inspired by the book The Telling Image by documentary filmmaker Lois Stark. The book takes the reader on a trip around the world and back and forth in time to explore how recurring patterns and shapes, both human-made and of the natural world, provide a visual key our understanding of the universe. The performance will feature projections of AI animation, created by Wong using text from Stark's book, and timed to the music much like a soundtrack follows images of a film.
Also on the program is a full, 40-piece chamber orchestra realization of Lau's The Nightingale, based on the Hans Christian Andersen's tale, and originally scored for just violin, clarinet, piano, and narrator. Described by the composer as "hyper-Romantic, lush and lyrical, with a touch of the cinematic," the Disney-esque nature of the music will appeal to children young and old alike. Complementing the original version is ROCO's newly published children's book, which includes QR codes that allow young readers to listen to Lau's composition and narration. (They can also select the option of just hearing the music and reading the story themselves.) A braille version of the book is also available on request.
Known as "the most fun you can have with serious music," Lawyer founded ROCO in 2005 after multiple experiences in other musical start-ups where she saw first-hand the need for a sustainable and thriving model that would focus on authentic connections between musicians and audiences. The scope of ROCO's 19th season, very accurately titled Making Waves, is pretty incredible, and features more than 18 works by women composers and multiple world premiere commissions, as well as collaborations with such institutions as the Rothko Chapel and Houston Contemporary Dance Company. This weekend's "seismic" concerts are just the crest of the wave.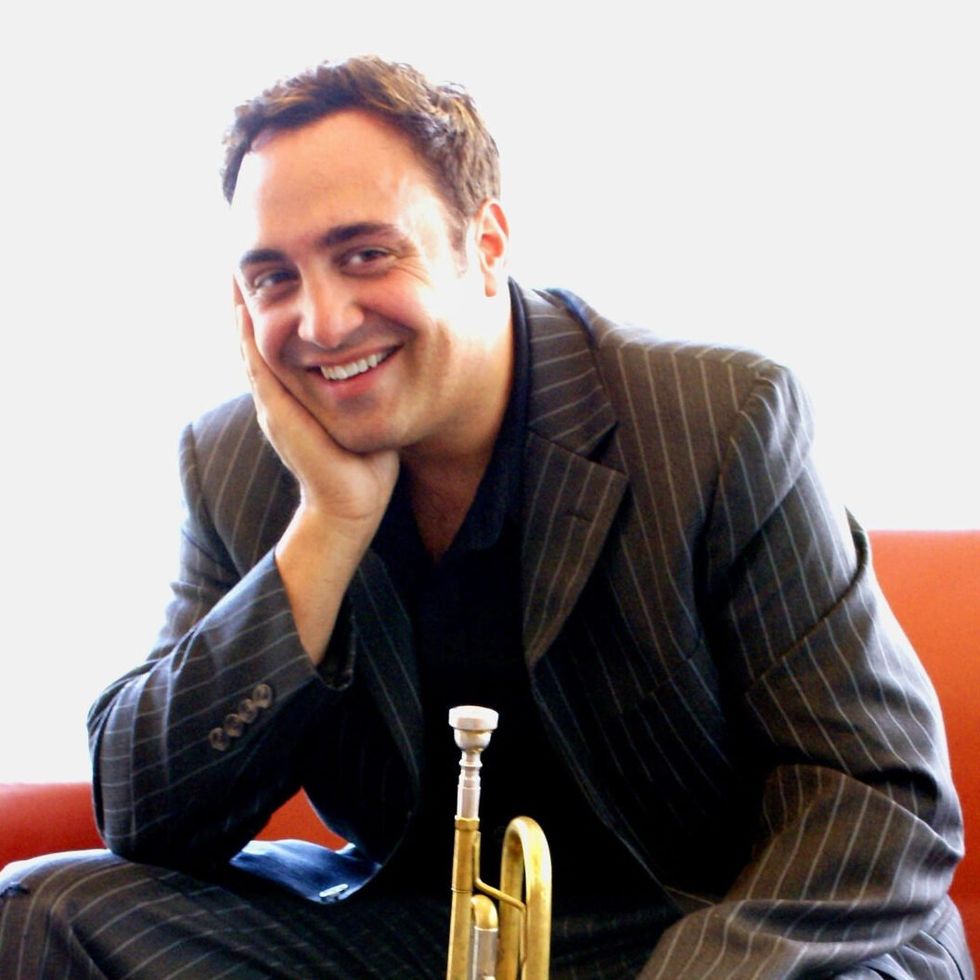 Anthony DiLorenzo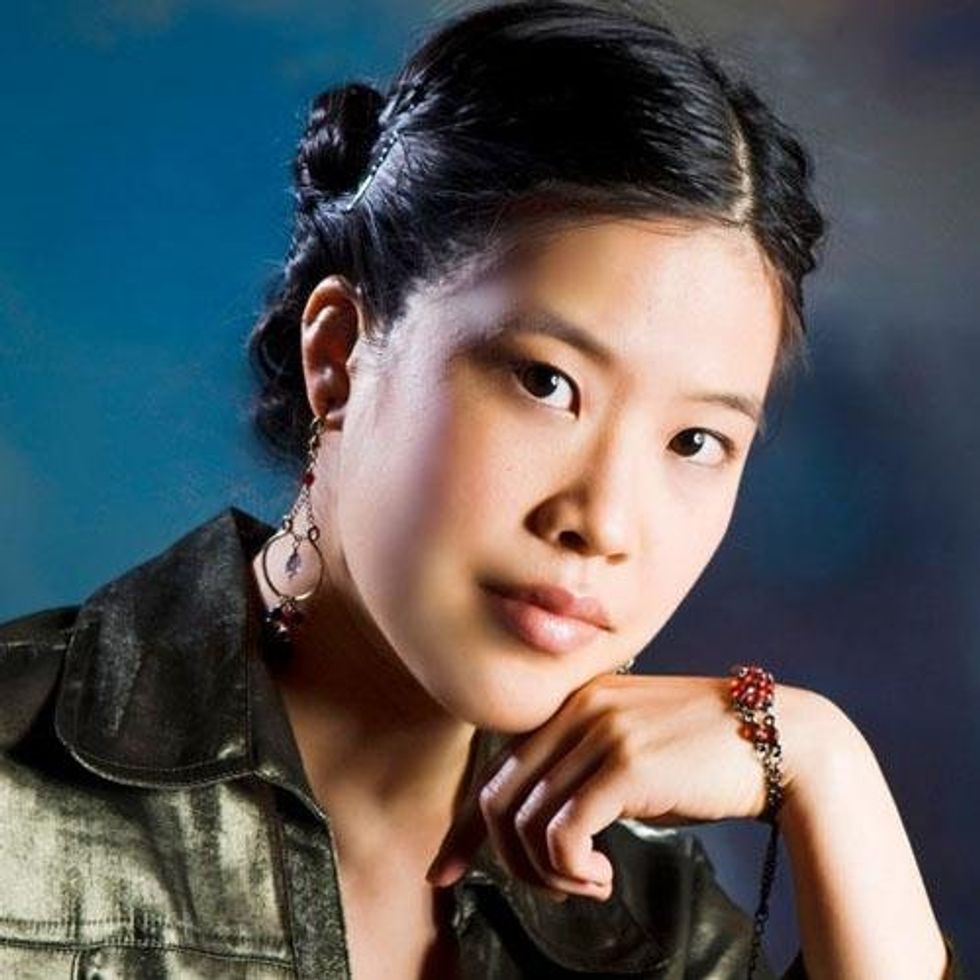 Cynthia Wong (photo by George Kunze)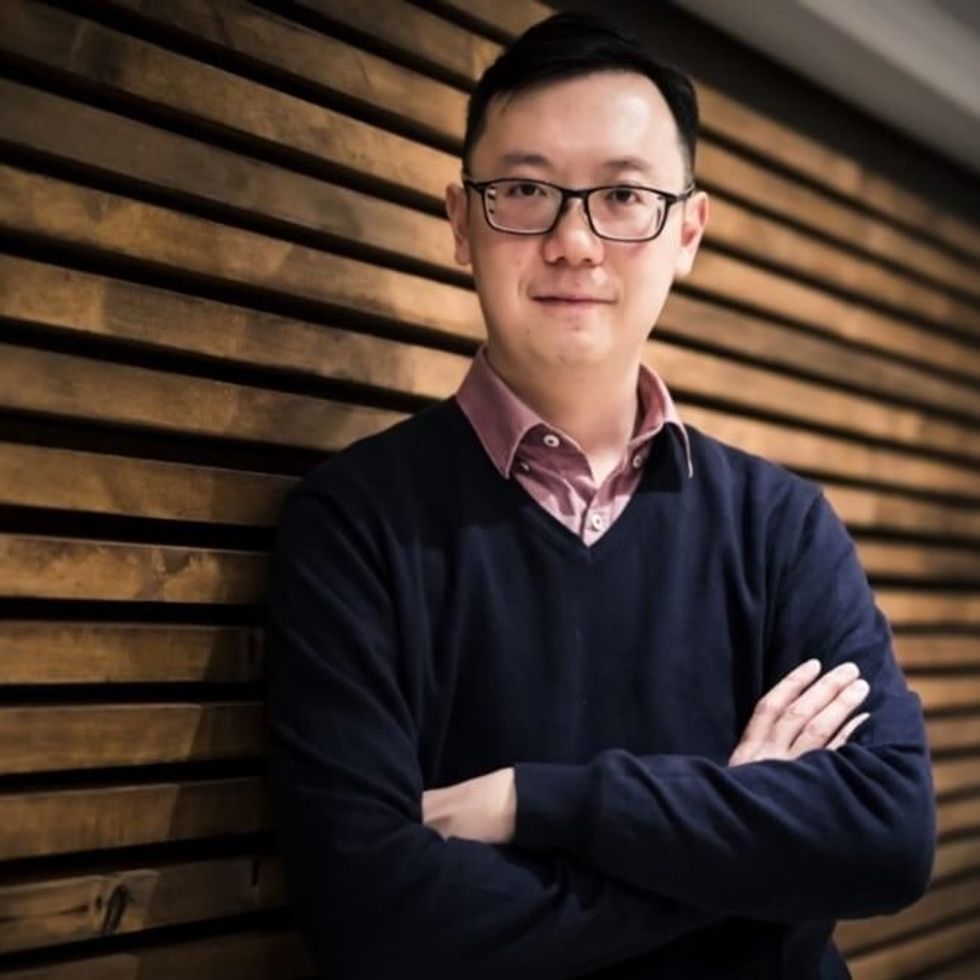 Kevin Lau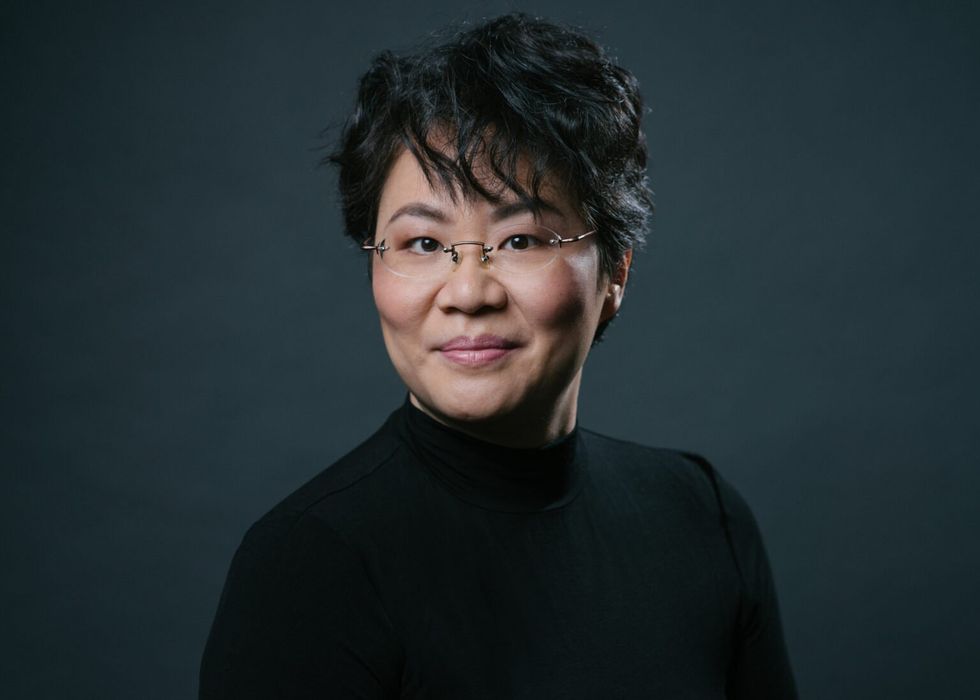 Mai Ann Chen (photo by Simon Pauly)
Art + Entertainment