Apollo Chamber Players Homages Its Name, Previews New Album at Free Miller Outdoor Concert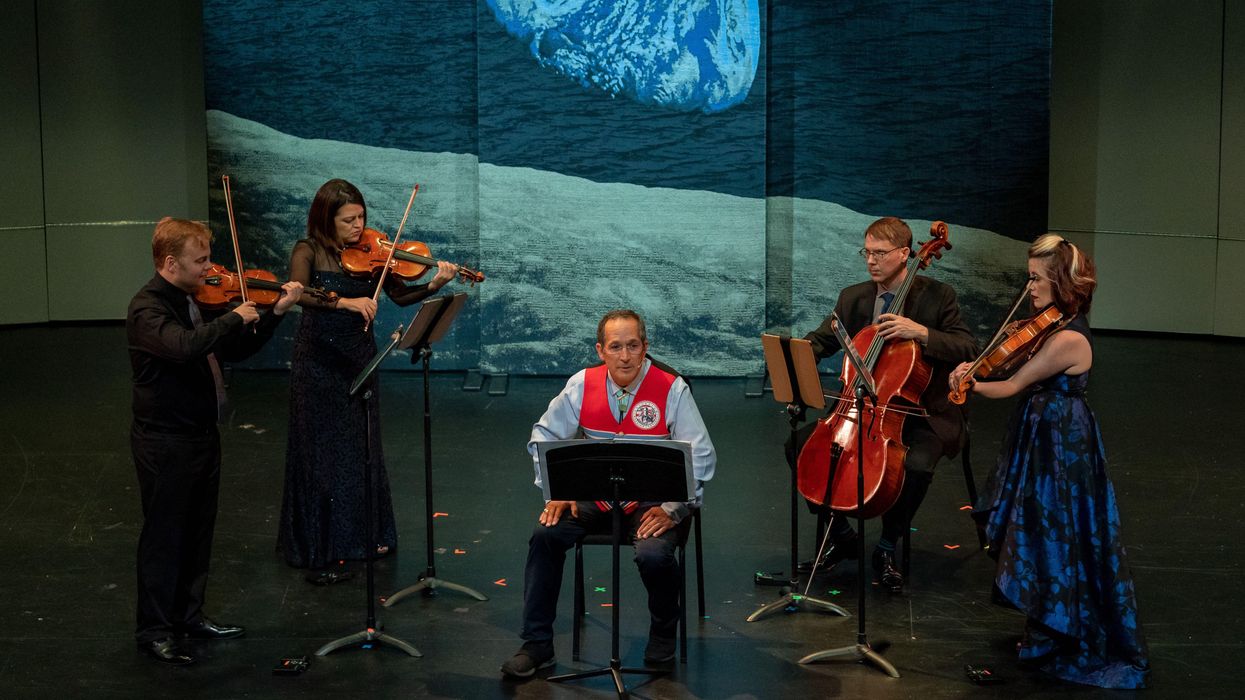 WITH FREE EVENING concerts and programming, Miller Outdoor Theatre is a favorite summertime destination. Tomorrow, the Houston-based string quartet Apollo Chamber Players presents
Moonstrike
, a concert of music inspired by the Apollo space program and NASA. It precedes the group's new album, out later this summer on Azica Records.
---
The evening features moon-themed compositions by Emmy-winning Chickasaw composer Jerod Impichchaachaaha' Tate, Turkish-born composer Erberk Eryılmaz, and Mark Wingate in collaboration with Grammy-winning composer and Houston native, Christopher Theofanidis. The ambitious, multimedia program includes projections of artwork by Chickasaw artist Dustin Illetewahke Mater, and will be livestreamed on the Miller Theatre website, Facebook and YouTube.
Founded in 2008 by violinist Matthew Detrick, the internationally minded quartet includes Detrick's wife, violinist Anabel Ramírez, violist Whitney Bullock and cellist Matthew Dudzik. Its mission is to commission and present music outside of chamber music's typical, Euro-centric repertoire. Tate's composition, originally commissioned by Apollo for their 20x2020 commissioning project, is inspired by moon legends of various American Indian tribes and features live narration from Chickasaw Nation-born astronaut John Herrington, the first enrolled member of a Native American tribe to fly in space. The 30-minute, three-movement work masterfully interweaves the art of storytelling with "word painting." It's also the title work Apollo's upcoming album, which will also include works by Jennifer Higdon and Houston composer Pierre Jalbert.
The two pieces on Friday's concert by Eryılmaz draw upon the traditional music of Turkey and Anatolia, including Folk Art: Was her face the moon or sunlight, a work scheduled to travel to the moon along with several other Earth-made cultural artifacts via Carnegie Mellon University's MoonArk Astrobotic lander.
Rounding out the evening's program is Wingate and Theofandis' What is the Word, another 20x2020 commission, which combines electronics and a prerecorded text by Samuel Beckett with the quartet and pays tribute to the Irish heritage of the members of the Apollo 11 mission.
Art + Entertainment