This Weekend: Musiqa, the Ballet and Pierre Jalbert Deliver 'New Music, New Movement'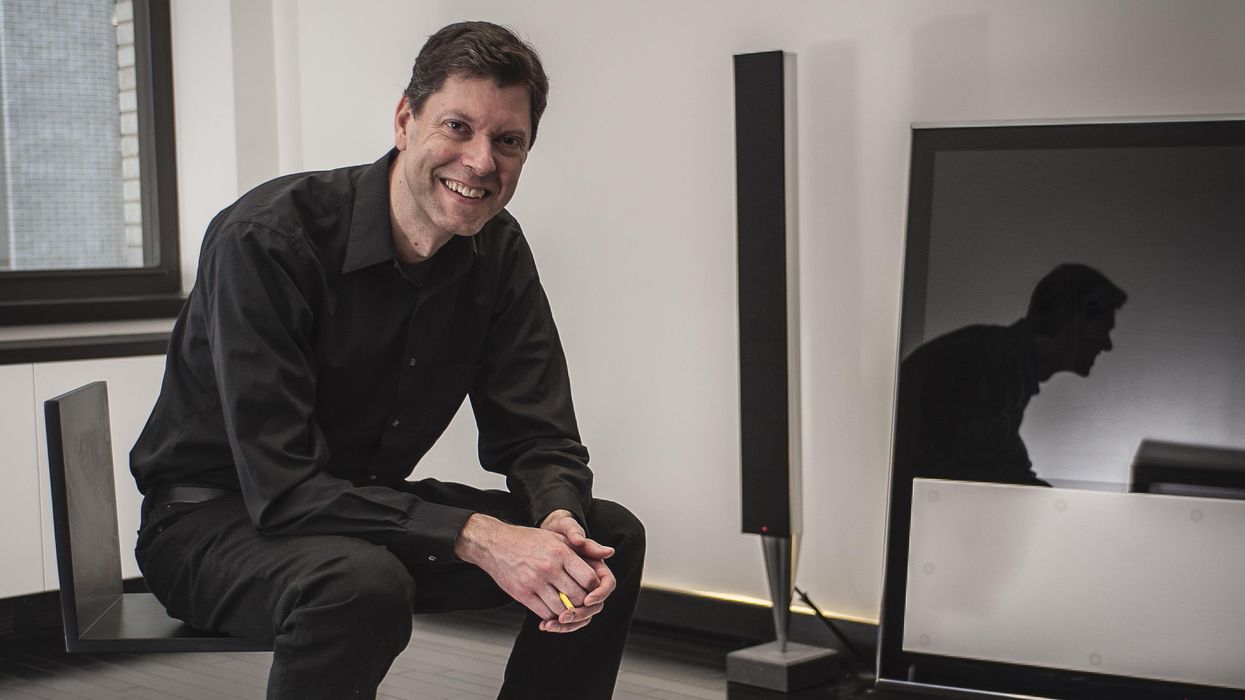 THIS WEEKEND AT MATCH, Houston contemporary music ensemble Musiqa, well known for its dedication to integrating concert performances with other artistic mediums, presents its first concert for 2023: New Year, New Music, New Movement. The shows take place Jan. 20 and 21.
---
New Year, New Music, New Movement features two dances choreographed and performed by members of Houston Ballet II; solo piano works by Rice University student composers Badie Khaleghian, Olivia Bennett and Alex Berko; and the world premiere of All Is Now, a colorful, exciting composition for flute, clarinet, horn, two violins, viola, cello, piano and percussion by Pierre Jalbert.
The past six months have been especially exciting for Jalbert, who is a professor of music at Rice University. There were several performances of his music by esteemed ensembles in New York, Nashville and Boston. In September 2022, Orchid Classics released String Theory, a CD consisting entirely of compositions for strings by Jalbert, featuring performances by Houston's own Kinetic Ensemble and the Shepherd School Symphony Orchestra. His newest composition, All Is Now, reflects on the importance of giving fidelity to the moment, and its title refers as much to our current moment in time as it does the months of the Covid-19 pandemic when the piece was composed.
The composer Morton Feldman once wrote with regard to time, "I am not a clockmaker, I am interested in getting to Time in its unstructured existence. ... in how this wild beast lives in the jungle – not in the zoo." Jalbert laughs when he hears the quote.
"There's a sort of magic in the ways that music can make us perceive time in different ways," says Jalbert, who explains certain sections of All Is Now contain a lot of activity, a kind of "organized chaos," and yet have a feeling of stasis, like a pool of sound. Exploring the ways in which music effects a listener's perception of time certainly isn't a new concept; Jalbert names Bartok, Debussy and Tōru Takemitsu as three examples of composers who, like Feldman, worked with the idea of suspended time in different ways. More recently, in February 2022, composer Tyshawn Sorey paid homage to Feldman with Monochromatic Light (Afterlife), which premiered at the Rothko Chapel. "Each generation reinvents it in their own way," says Jalbert.
Founded in 2002 and currently led by Houston composers Jalbert, Karim Al-Zand, Anthony Brandt and Marcus Maroney, Musiqa has presented works by more than 225 living composers, commissioned new works by both established and emerging composers, and collaborated in performance with a cross-section of Houston dancers, actors, poets, filmmakers and visual artists. Its national honors include 11 awards from the National Endowment for the Arts, and two Awards for Adventurous Programming from Chamber Music America/ASCAP. Over the years, the organization's innovative educational programming initiatives have served over 50,000 public school students from more than 230 schools in and around Houston.
Coming up, new music fans can look forward to Musiqa presenting concerts at the Museum of Fine Arts, Houston, complementing the organization's long history of performances at the Contemporary Arts Museum, Houston.
Art + Entertainment