Nicky Sohn, Kinetic Ensemble Tell 'Her Story' on Behalf of Women's Home Grads in Honor of Women's History Month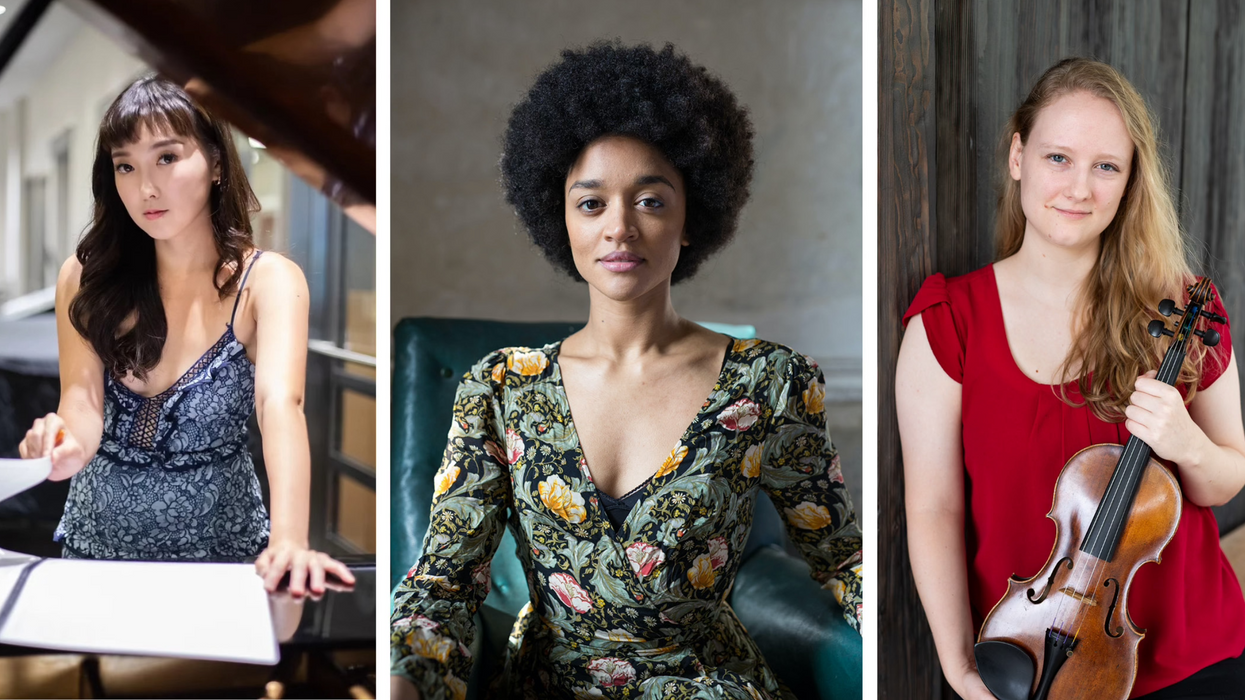 "AS A FEMALE Korean composer, I've always been a minority in our field," says Nicky Sohn, who was born in Seoul in 1992, and came to the U.S. with her mother at age 14. "I've only had male mentors, and at a young age, I had all of these doubts about whether I could actually 'make it' as a composer. I simply didn't see anybody who looked like me."
---
Sohn has since overcome those doubts to become a sought-after, internationally recognized composer, with recent orchestral commissions from and performances by the National Orchestra Institute and Festival with Marin Alsop, the Sarasota Orchestra, and the Aspen Philharmonic Orchestra under Hugh Wolff. She is currently the composer-in-residence of Houston's Kinetic Ensemble, a 16-member string orchestra that performs without a conductor, and actively supports the creation of new music in a field all-to-often devoid of diversity. On March 3 at MATCH, Kinetic celebrates Women's History Month with Her Story, a program of music by women composers featuring the world premiere of Sohn's violin concerto Home, with soloist Mary Grace Johnson and three dancers moving to choreography by Kayla Collymore. The concert also includes Amy Beach's String Quartet in One Movement and Gabriela Lena Frank's Leyendas for string orchestra.
Home takes its inspiration from the stories of three graduates of The Women's Home, which offers residential treatment and a transitional housing program for homeless women struggling with addiction and mental illness. During the pandemic, DACAMERA's Young Artist Program facilitated the opportunity for Sohn and Johnson to connect with residents of The Women's Home and hear their stories. The experience inspired Sohn to compose a short piece for violin and piano titled Fresh Breath of Hope, and soon after its premiere, she and Johnson began discussing the possibility of doing something more ambitious.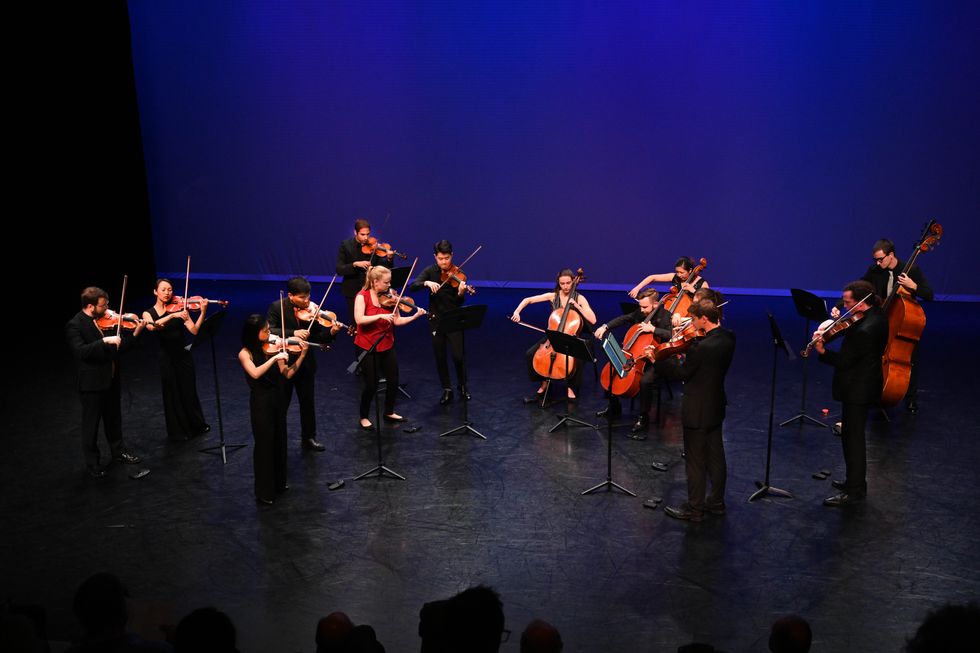 Kinetic Ensemble (photo by Jeff Grass)
"The stories the women shared with us were really powerful, and we felt the need to write a bigger piece," says Sohn. With the goal of creating something more expansive, Sohn, Johnson and Collymore interviewed three recent graduates of The Women's Home to learn about their recovery. "One thing they shared that I found inspiring was that you get to write your next chapter," says Sohn. "Whatever you have been through, that's not the end of your story and the future is up to you to create."
Although not specifically programmatic, Home does convey in musical language the transformative journey each graduate of The Women's Home experienced. "Sharing their stories was a very vulnerable thing to do," says Sohn, "so I felt the responsibility to deliver what they shared in a very honorable way." Having worked with Sohn throughout the compositional process, Collymore's choreography is closely matched to the music and provides another layer of expressivity and emotion to the work.
Looking back on her own story, Sohn is pleased to now be teaching four exceptionally talented female composition students and hopes her field is on its way to becoming a more diverse and equitable career path for young musicians.
"I really hope that I am the last generation to feel uncomfortable for being who I am," says Sohn. "Because I signed up to be a composer. I didn't sign up to be a female composer."
Art + Entertainment