With Help from Both 'High Art and the Underground,' New Film Celebrates Resilience of Houston Artists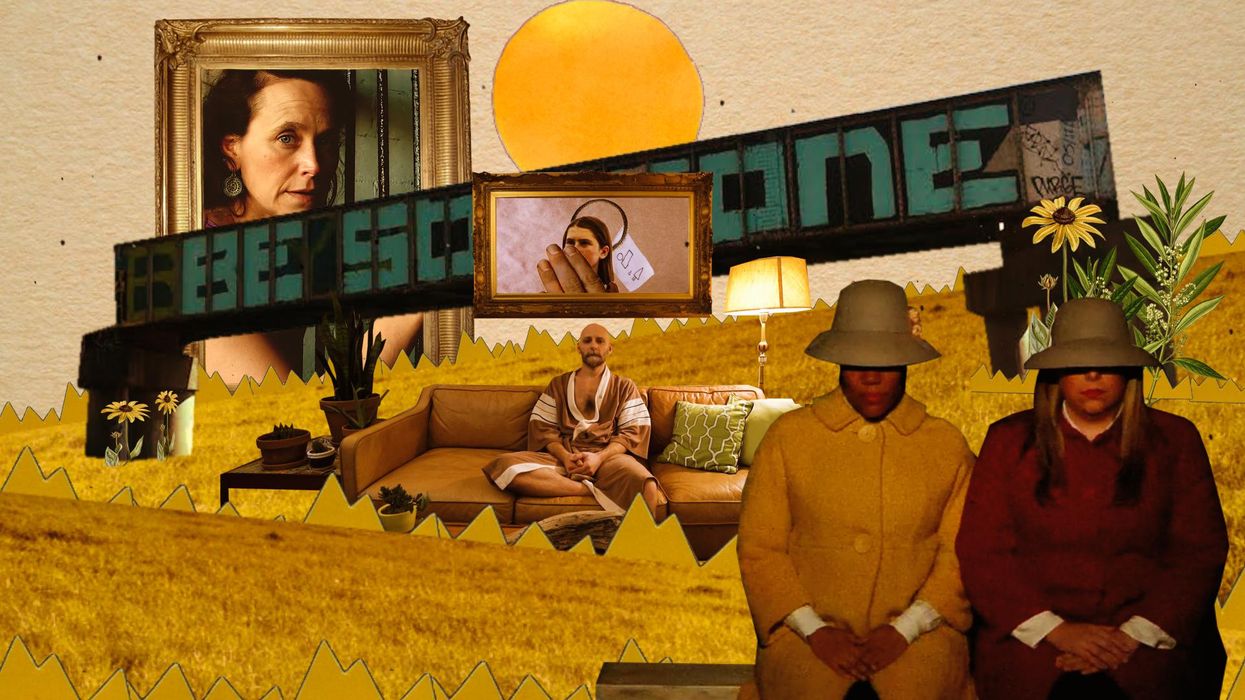 A NEW STOP motion-inspired collage film, titled "Capriccio," by local multidisciplinary artist and filmmaker T Lavois Thiebaud, reads like a love letter to Houston. Although only five minutes in length, the highly creative short film, which dropped late last week, features cameos by a bevy of Houston-based artists and art organizations — both high-brow and underground — and took more than 150 painstaking hours to complete over a three-month period.
---
"After this year of Covid, we wanted to do a piece where we brought together a lot of people and put as many artists as we could into one project to show the vibrance and resilience of the Houston arts scene," says Thiebaud, who started making her particular brand of collage art, which now includes frequent forays into stop motion collage films, nine years ago while working in film in L.A.
Capriccio
CAPRICCIO/kəˈprēCHēˌō/1. A lively piece of music, typically short and free in form.2. A style of painting introduced in the Renaissance that combines real ar...

The film, commissioned by local interdisciplinary arts organization Musiqa to flesh out the programing between its nontraditional Covid season and its upcoming 20th anniversary season, features performance videos from a long list of groups. Among them: CAMH, Houston Symphony, Houston Ballet, Catastrophic Theatre, BooTown, Grown-Up Story Time, Ars Lyrica, Stages Theatre and Transitory Sound and Movement Collective. Local artists JooYoung Choi, James Templeton, Matt Fries and Stephanie Gonzalez also contributed. It's a visual smorgasbord of both locally familiar high-brow art and art from Houston's thriving underground artist community.

"I love the idea of bringing the high art and the underground together," says Thiebaud, whose video features everything from major art museums and violins to drag queens and house shows.

"I approach almost every piece like a poem," adds Theibaud, who worked primarily in motion graphics software After Effects in lieu of her usual stop motion medium for this project, which she calls her most ambitious to date. "I like to think of all of my films as a piece of writing that I'm visualizing. I call this film a love letter to Houston."

Every asset in the film — from the collage animals, plant life and buildings to the arts organizations and artists — are native to Houston. While Theibaud went spelunking through archival websites and in vintage Houston-based magazines for many of the 2D images used in the film, which includes images of famous Houston locales like AstroWorld, the Menil, the Astrodome and the city's iconic "Be Someone" mural, the short videos featured in the film were submitted to Musiqa by local art organizations and artists after Musiqa put out a call for submissions.

The film is set to two lively cappricios by Musiqa artist board member, composer and Rice professor Karim Al-Zand. The first capriccio in the film is performed by violinist Natalie Lin of MIT, who founded Houston-based collaborative orchestra Kinetic back in 2015, and the second is performed by Houston-based violinist Matthew J. Detrick, the founder, artistic and executive director of internationally acclaimed chamber music ensemble Apollo Chamber Players.
Art + Entertainment