This Weekend: Ars Lyrica Presents Gender-Bent Production of Handel's Comedic Cantata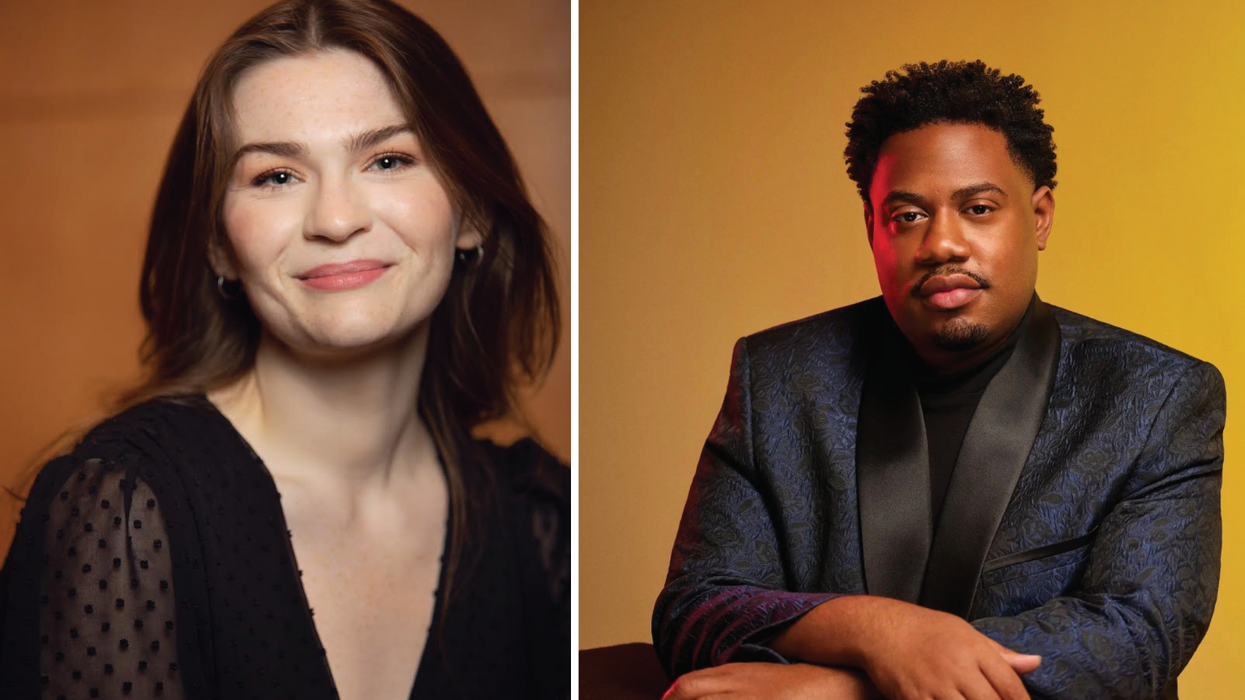 GEORGE FRIDERIC HANDEL'S comedic cantata Clori, Tirsi, e Fileno, subtitled Cor fedele in vano speri ("A faithful heart hopes in vain"), tells the story of two shepherds in love with a beautiful nymph. For Ars Lyrica Houston's Mar. 26 performance of this Baroque "mini-opera," audiences may be surprised by what is a very contemporary yet historically accurate casting decision: The nymph's role (Clori) will be sung by countertenor Key'mon Murrah, and soprano Lauren Snouffer and contralto Cecelia McKinley will sing the roles of the love-struck shepherds.
---
But gender-bending in Italy during the Baroque period (1600 to 1750) was not unusual; male singers frequently performed female roles and vice versa. "We don't know who sang in the premiere of this work in 1707," says Ars Lyrica Founder and Artistic Director Matthew Dirst. "But it was common for castrati to sing either male hero or female parts, and for contraltos to sing male or 'trouser' roles."
For McKinley, 27, who graduated last spring from Rice University's Shepherd School of Music with a master's in vocal performance, and is making her Ars Lyrica debut as Fileno, the story of Clori, Tirsi, e Fileno is at least as old as the music Handel composed. "We've been talking about how men and women try to understand each other for centuries," says McKinley. "As a woman looking at the score and the libretto, to me, it reads as how the genders see each other, and the difference between how we present ourselves to each other and what we really feel."
For the uninitiated, the sound of the contralto voice, the lowest voice type for the female voice, can be startling, although, as it is upon first hearing a countertenor (a male soprano), its beauty becomes quickly apparent. McKinely notes that the music Handel composed for Fileno sits very comfortably in her range, and Ars Lyrica will perform the cantata tuned to Baroque pitch, which sounds about a half step lower what is known as 20th-century concert pitch, giving the music a rich, sensuous, and joyful timbre.
So are listeners surprised when they first hear the sound of McKinely's singing voice?
"Very often, yes," laughs McKinley. "People come up to me after a performance and say, 'I expected something different to come out of you!'"
Born and raised in Virginia, McKinley sang the popular music of the day around the house as a child, but classical music didn't come into her life until she decided to seriously study voice. Early on, she tried singing rock, jazz, and musical theater ("I always just kind of sounded like an old woman!" says McKinley.) before discovering at age 17 the beauty of Italian art songs, songs that felt good to sing and suited the unique quality of her voice.
While McKinley says the contralto voice fell out of fashion in classical music performance during the 20th century, it's now making a comeback, which bodes well for this rising star.
"As a younger singer, I used to find it troubling to be such a low voice, because it does defy certain gender expectations," says McKinley. "But now I find it very empowering. It's a rare voice type, and you have to dig a little more to find the repertoire, but I like the chase. I like deep diving."
Art + Entertainment