Polish-Born Soprano Eliza Masewicz Returns to Houston to Cast a Spell at Ars Lyrica Concert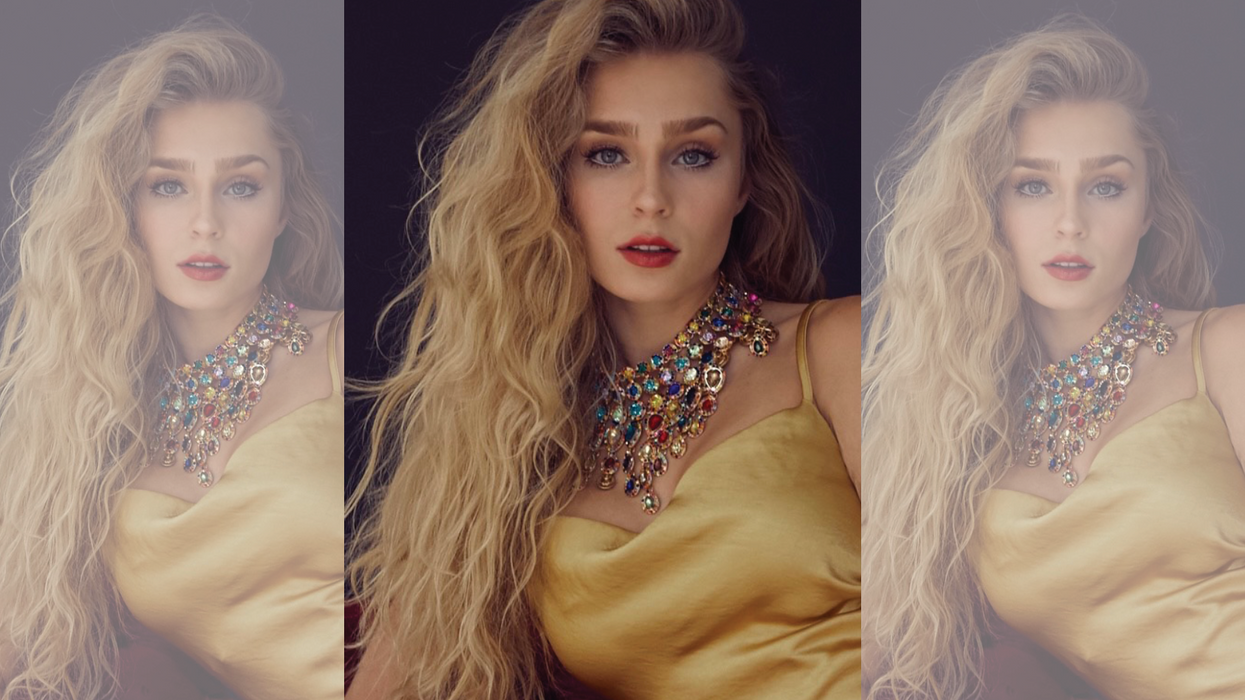 SOLOMON AND SHAKESPEARE, demons and drunk poets, necromancers, and other crazy people. Expect all of this and more Friday, Sept. 22, when Houston's early-music ensemble Ars Lyrica opens its season with Fallen Angels, a dramatic evening of beautiful singing accompanied by authentic period instruments, celebrating what Artistic Director Matthew Dirst and harpsichord master describes as "the paranormal in Baroque music."
---
The concert features Ars Lyrica veterans soprano Nola Richardson, countertenor Jay Carter, and tenor Thomas O'Neill, plus two new artists: baritone Enrico Lagasca and Polish-born soprano Eliza Masewicz, a former Houstonian now based in New York, who is more than excited to return to the city where she enjoyed her formative musical years.
"It's kind of my 'grown-up' debut," says Masewicz, who just wrapped up a summer abroad where she performed across Europe, and has a large community of family, friends, and colleagues in Houston. "Now I'm coming back and showing them who I am as a singer and a performer."
Growing up in Poland, classical music is the music that resonated with her, and as a young vocalist felt natural to sing. She enrolled in a Polish music conservatory at age four, auditioning with a heartfelt rendition of "I'm Wishing" from the 1937 animated Disney film Snow White. The fact that she didn't speak any English at the time didn't prevent her from impressing the faculty. "I sang the whole song in gibberish," says Masewicz. "But the panel could tell that I had a gift and started me with voice and piano."
Masewicz's maternal grandfather and grandmother both endured the horrors perpetuated by the Nazis before and during World War II; her grandfather was an Auschwitz survivor, and her grandmother was abducted at age 14 by the Nazis and forced to serve in Germany as a slave. Masewicz's mother is the youngest daughter of five children and grew up in communist Poland. In the years before the fall of the Berlin Wall, Masewicz's family dreamed of coming to America, and Houston, being a hub for immigrants, beckoned to them as a family-friendly city filled with kind people. Masewicz was of elementary-school age when she arrived with her family, including her grandmother. She began ESL classes and was soon singing as a soprano with the HGO Children's Chorus.
Masewicz's repertoire is expansive and full of variety, including Mozart's super high and vocally virtuosic Queen of the Night from The Magic Flute, to a lower-voiced Giunone in Cavalli's La Calisto. "I like to explore the different colors I can make with my voice," says Masewicz of the freedom she enjoys when it comes to transforming the sound of her instrument to suit the music of different eras. "I don't sing Bach the same way I sing Bellini. That's the singer's power. You get to choose what sounds you make."
For Fallen Angels, Masewicz joins her four fellow singers for Giacomo Carissimi's Judicium Salomonis, based on the Judgment of Solomon, where two women fight as they claim to be the mother of one hapless child, and Purcell's much lighter-in-tone semi-opera The Fairy Queen, inspired by the bard's comedic masterwork A Midsummer Night's Dream. "It's very spell-like," says Masewicz of Purcell's character-driven music. "Every song has a different atmosphere to it … and we get to play with color and interpretation."
Meanwhile, her role in Judicium Salomonis requires her to sing the middle voice and explore warmer, deeper colors while supporting the higher soprano's lines, adding "nice dimensions" to the sound of five total voices.
Masewicz just finished her master's at the Mannes School of Music in New York, and now lives in Greenpoint, Brooklyn, home to a large Polish-American community. She speaks highly of artistic director Dirst as both a historian and a musician who welcomes a fresh and informed perspective on this centuries-old music.
"That's the beauty and the challenge of singing this repertoire," says Masewicz. "It's the balance of respecting what it was and how it was made with what I can add to it because I'm singing in 2023."