Rebuffing Hustle Culture, This Busy Mom and Soprano Is Singing Her Way Through the Holiday Season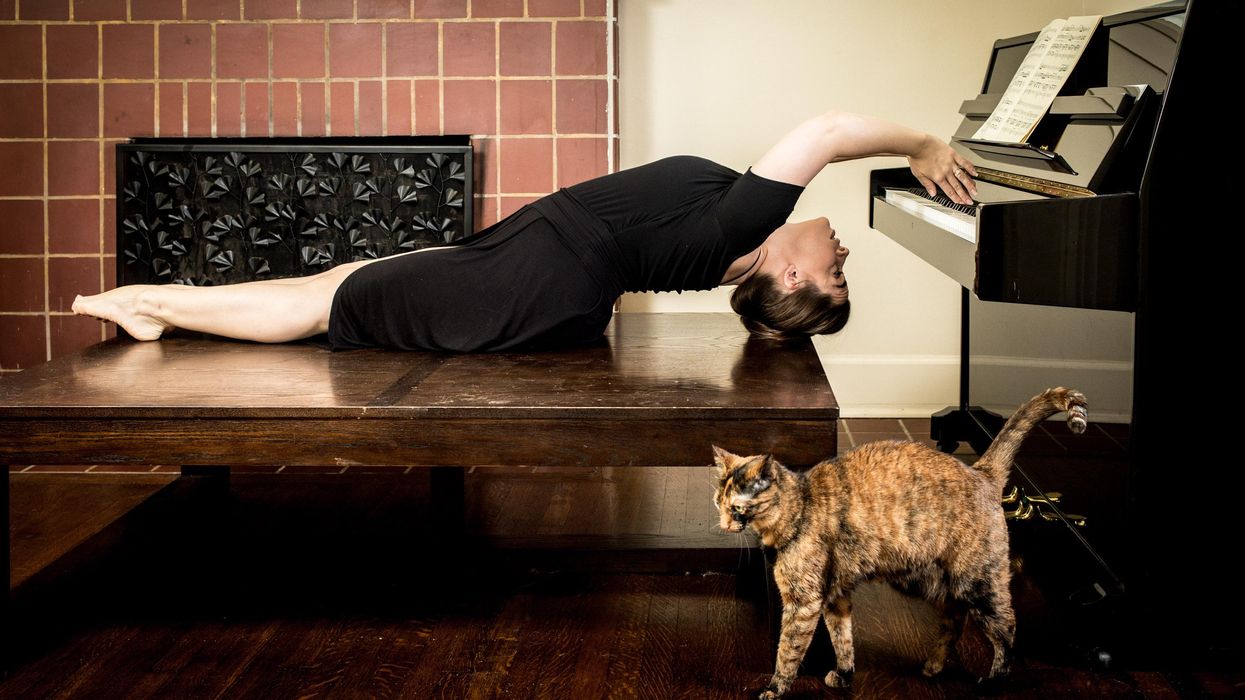 Life as an artist can feel like a juggling act, requiring the ability to stretch and bend to the demands of making art while maintaining one's physical and mental health. It's a challenge Houston-born and -raised soprano Julia Fox knows well. A married mom to a three-year-old boy, the classical singer strives for a holistic approach to her career, and believes it's best to let her work speak for itself.
"I want to protect against burnout," says Fox, whose clear and richly colorful voice can sing everything from Baroque masterpieces to avant-garde art songs. "I did not get into singing because I love 'the hustle.' I got into it because it moves my heart, and I think it matters to humanity."
---
Fox is one of the featured soloists in Ars Lyrica's Dec. 13 concert, A Marian Feast, a holiday-themed program featuring music inspired by the Virgin Mary, including Claudio Monteverdi's 1610 setting of the Magnificat for six voices and continuo. The story of Mary resonates deeply with Fox, who is expecting her second child in December. "She is a mother with unknowns and deep fears, just like any mother," says Fox. "It's pretty universal for mothers to care deeply for their children and want to fend off any and all adversaries."
Fox is also known for her ease with and enthusiasm for contemporary music and is a strong advocate for up-and-coming Texas- and Houston-based composers. On November 10, Fox performs Joshua Zinn's A Dome of May Colored Glass for Soprano and Piano with the Texas New Music Ensemble at Archway Gallery. "I like making a case for music," says Fox regarding her commitment to new music. "Composers write for a reason. So, my job is to help them, as best I can, bring to life whatever is there."
When asked how she manages the often conflicting demands of the day-to-day, motherhood, and maintaining a creative practice, Fox bursts into laughter. "I would love to know what other people do!" she says. Fox recalls score studying while nursing and continues to rely on "juggling and creativity" to find time to practice. She admits as her son has gotten older he's become a little fussier about what he wants to hear his mom sing around the house. "Sometimes, after bedtime, I'll sneak out and do a warm-up and practice session in the car," says Fox. Two cats and a dog round out her family's lively household.
"I have found that when I am engaged in my own practices of meditation, prayer, yoga, when I am fully well-rounded in those realms, I feel sturdier on my feet as an artist," says Fox. "I think there is a way we can assume a posture that is more welcoming to inspiration."