Piloted by a NASA Flight Controller, Musical Group Tells Story of Jewish Migration Through Song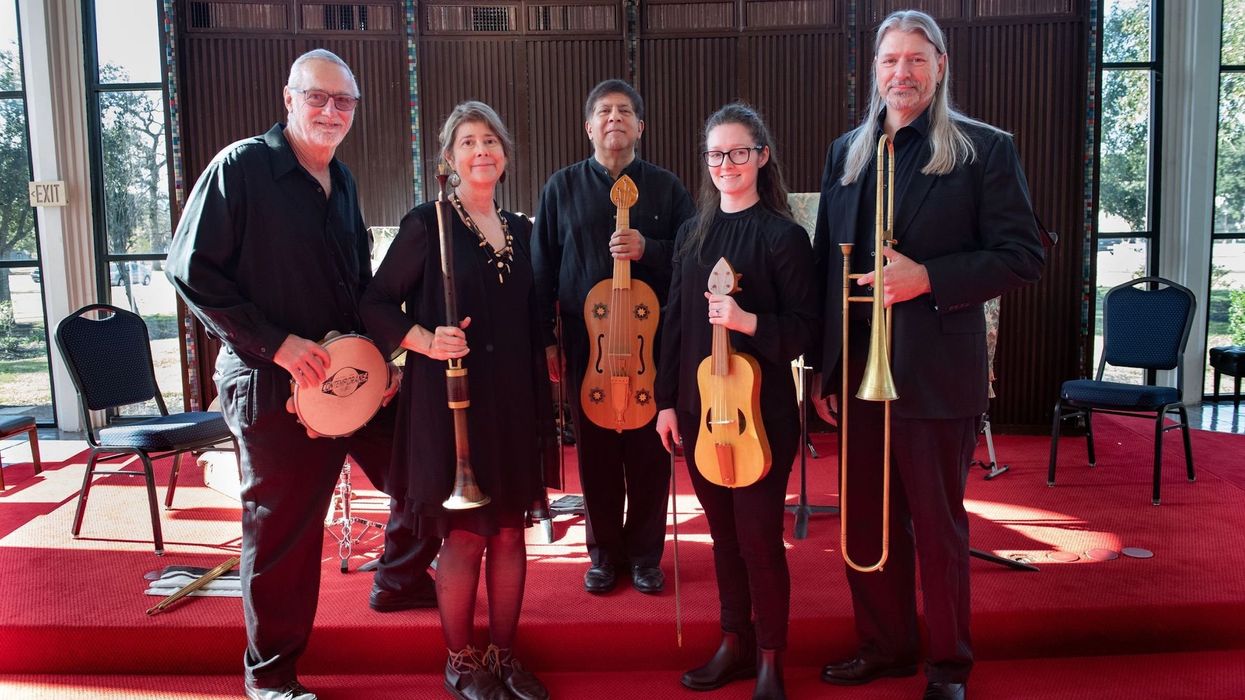 ON SATURDAY, FEB. 25, Houston Early Music guests Istanpitta present Exiled, a provocatively programmed concert of traditional Sephardic songs, medieval works from Spain and France, and Armenian, Bulgarian, and Turkish dances which, when heard together, speak to the history of the expulsion and mass migration of Jews from Spain in 1492. The musical and artistic advances that resulted when the exiled Jewish populace met and collaborated with other cultures were significant and long-lasting, and are still heard today throughout the Balkans, the Middle East, the Mediterranean, and the British Isles.
---
"The heartless mass expulsion of practicing Jews from Spain at this time would profoundly impact the Medieval period, especially the arts," says Houston Early Music Artistic and Executive Director Deborah Dunham. "Through incredible resiliency and preservation of high skills and languages, the exiled melded with new cultures and ideas, contributing to innovations such as the evolution of the violin."
Istanpitta was founded in 1994 by multi-instrumentalist Al Cofrin, who, believe it or not, lives a dual life as a NASA flight controller for the International Space Station. The group's name translates from Italian to "little stepping dance." The three-to-five-musician ensemble specializes in music of the Middle Ages as well as traditional Middle Eastern dance tunes, and performs on such exotic, period instruments as the lute, Medieval harp, shawm, recorders, krummhorns, and more. Despite the seriousness of Exiled's theme, listeners will likely find themselves humming and tapping their toes to the melodies and rhythms of this age-old music, as Istanpitta illuminates the musical connections between different cultures.
Speaking of illuminations, Houston Early Music recently released a book titled Houston Early Music: Illuminations, which celebrates the organization's first 50 years, from 1968 to 2018. Written by Anne Schnoebelen, with contributions from Dunham, Ars Lyrica Founder and Artistic Director Matthew Dirst, Nancy Ellis, Sharon Giuffre, and Judy Frow, the book is a testament to the long-held passion Houston audiences and musicians have for early music.
Exiled takes place at the Evelyn Rubenstein Jewish Community Center of Houston, beginning with a 6:45pm talk followed by the 7:30pm performance.
Art + Entertainment