Opening Friday: This Artist Wants You to 'Feel Good' When Looking at Her Work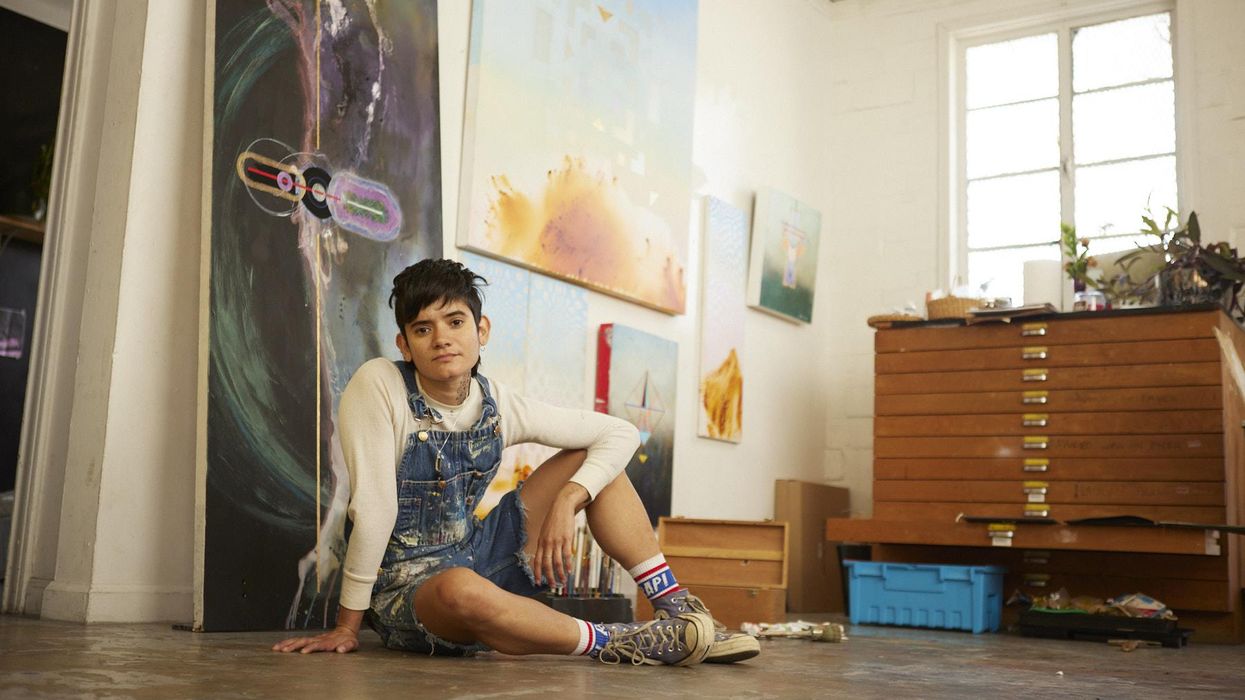 IT'S A SUNNY Friday afternoon, and Houston artist Stephanie Gonzalez, 34, is taking a rare moment to sit still in her East Downtown warehouse studio (albeit while "painting some little flowers") and talk about her upcoming show Earth Forms, which opens Friday, Oct. 14, at Dillon Kyle Architects.
---
Earth Forms is a bold and colorful collection of paintings borne out of Gonzalez's decision to ignore the tropes of struggle and otherness, themes which permeate the art making of many Latinx and LGBTQ artists, and instead create a body of work that reflects the positivity in her life.
"I want people to just feel good," says Gonzalez of this latest incarnation of her art making. "I want people to focus on something other than the times."
Focus is a state of mind Gonzalez strives for, using journaling, meditation, and even skateboarding as tools for discovering new ways of making art; for example, she uses layers of dye, gouache, and acrylic marker to create the Earth Forms paintings. Her emotive choice of colors — like gentle, baby blues behind churning torrents blood orange — evoke a hard-won inner calm. Meanwhile, white lines drawn with an acrylic pen squiggle and undulate like an automatic drawing of energy we can't see, but can sense is all around us, while dots created with the same pen rise like bubbles of oxygen in an alchemic potion. "The dots are very dainty and fragile-looking," says Gonzalez, who flags this mark making as an example of the feminine, nurturing energy that is always present in her work. "The Earth is so nurturing," says Gonzalez. "It's such a mother."
Friday's opening will also feature a short musical performance on electric guitar by Gonzalez, who uses a loop pedal to "loop" her playing and singing and perform as a one-person band. "I create songs kind of like a painting," says Gonzalez, who has played for audiences at Axelrad Beer Garden. "I take away, I put in … ." To further complement the exhibit's sonic and visual elements, a video of one of Gonzalez's beautifully constructed lightboxes will be projected on the side of the building.
Though she describes herself as a loner, Gonzalez maintains a professionally designed website to promote and sell her art, and Instagram and TikTok accounts to share with the world what it's like to live in a warehouse surrounded by plants and spend each day making art. Gonzalez may have the disposition of a monk, but she is completely at ease with the business of being an artist. "I no longer need to look up to the galleries who won't pay attention to me," says Gonzalez with a certain amount of pride. "Being able to survive off of my work and continue to do what I love is success."
Earth Forms opens Oct. 14 and will be on view by appointment until Dec. 2. Contact carlos@dkarc.com for more information.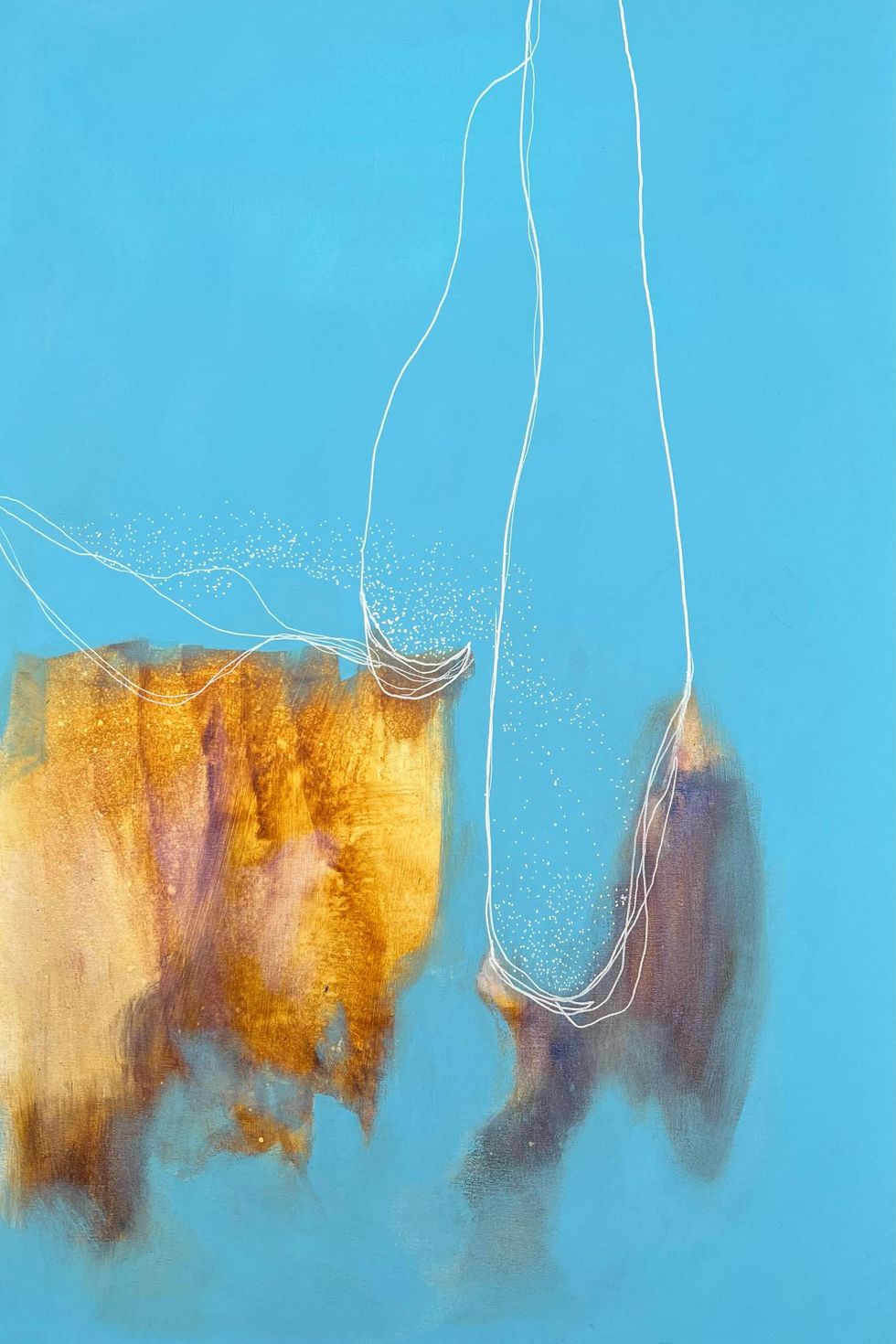 An untitled work by Gonzalez
Art + Entertainment