Ballet Patrons Take Stage for Enchanting Dinner Fit for Shakespearean Fairies
Wilson Parish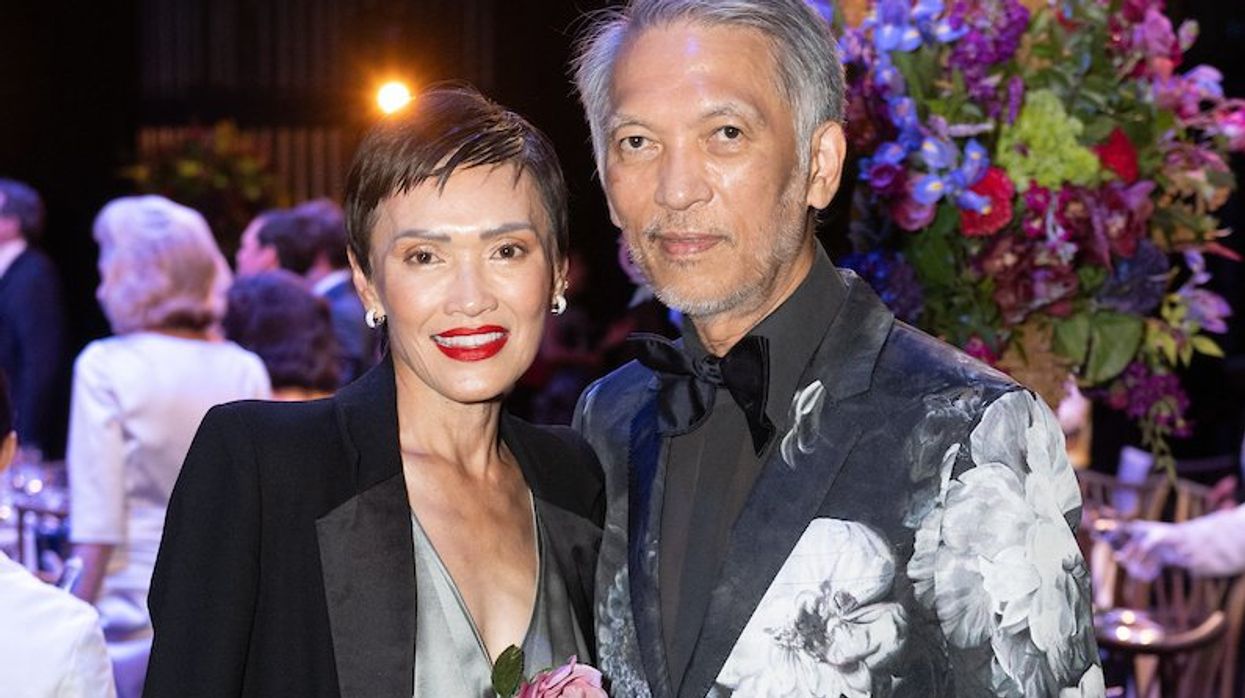 PER THE SPLENDID tradition, Houston Ballet supporters who turned out for Opening Night over the weekend were treated to a fabulous dinner on the Wortham stage after the lavish production.
---
"More than 220 Onstage Dinner guests, donning cocktail attire, attended both the performance and sold-out post-performance dinner," said a rep for the company. "This year's performance included John Neumeier's A Midsummer Night's Dream, based on Shakespeare's joyous romantic comedy."
Besides celebrating the opening of the new season — and raising $250,000 in the process — patrons toasted Artistic Director Stanton Welch on his 20th year with Houston Ballet. Conveniently, it had been proclaimed to be Stanton Welch Day in the City of Houston.
"The dreamy décor, created by Bergner and Johnson, exuded an enchanted starry forest feel with arrangements of hydrangea, dahlias, roses and stock in jewel tones of sapphire, emerald and amethyst," noted the Ballet rep. "Tall arrangements of similar flowers with greenery and vines twisting around the stands held votive candles beautifully suspended from the branches."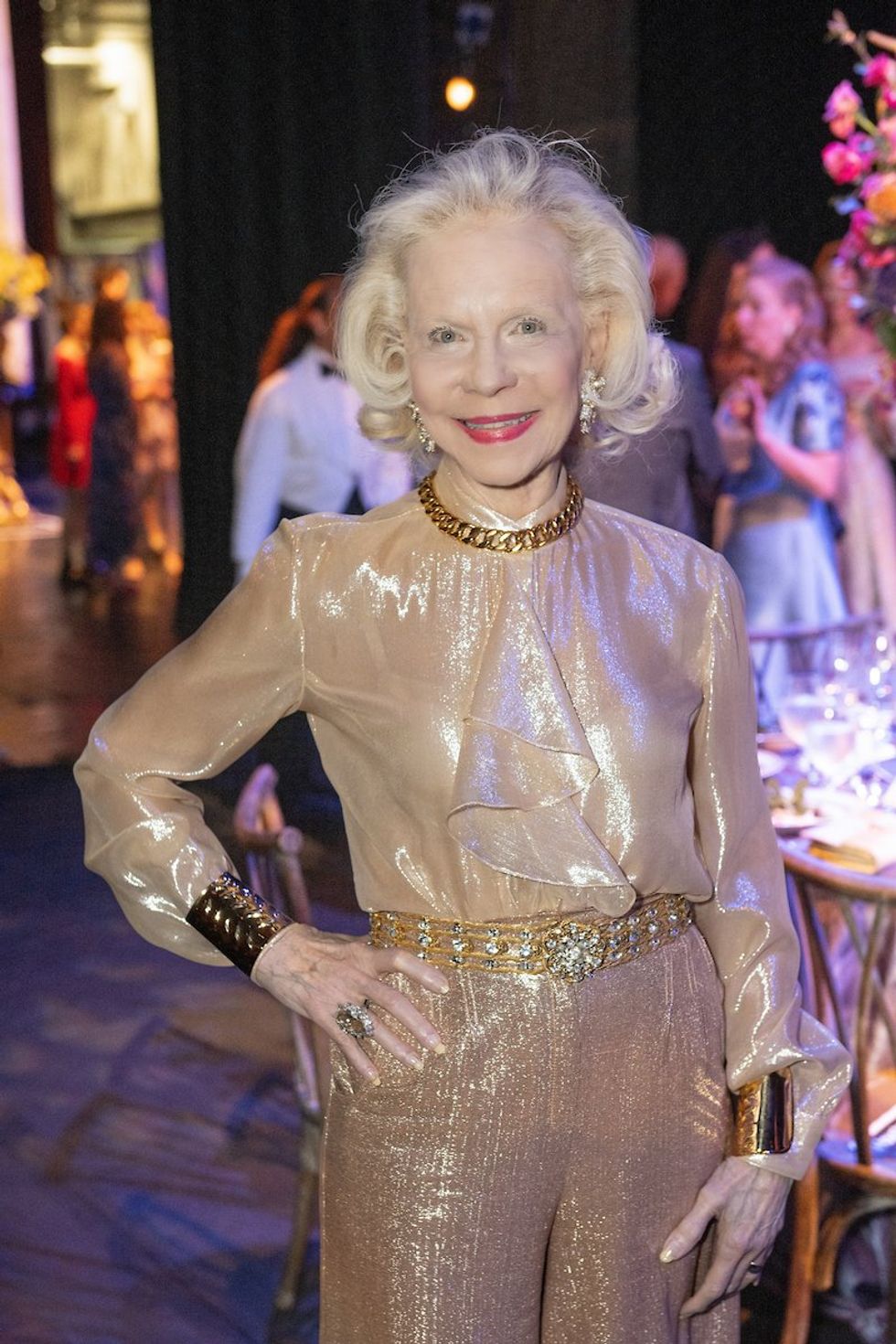 Lynn Wyatt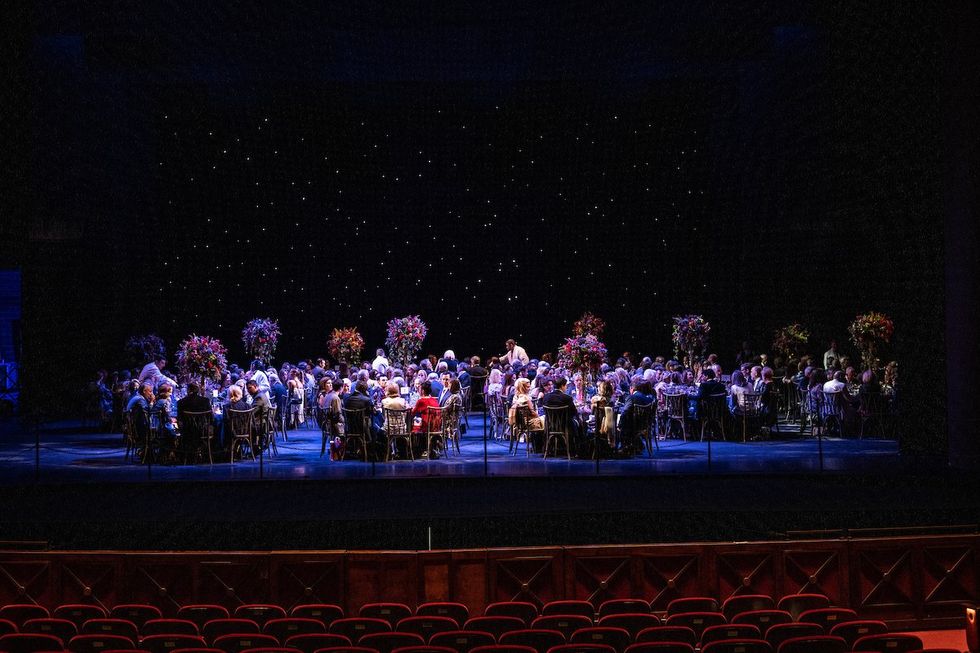 A starry dinner on the Wortham stage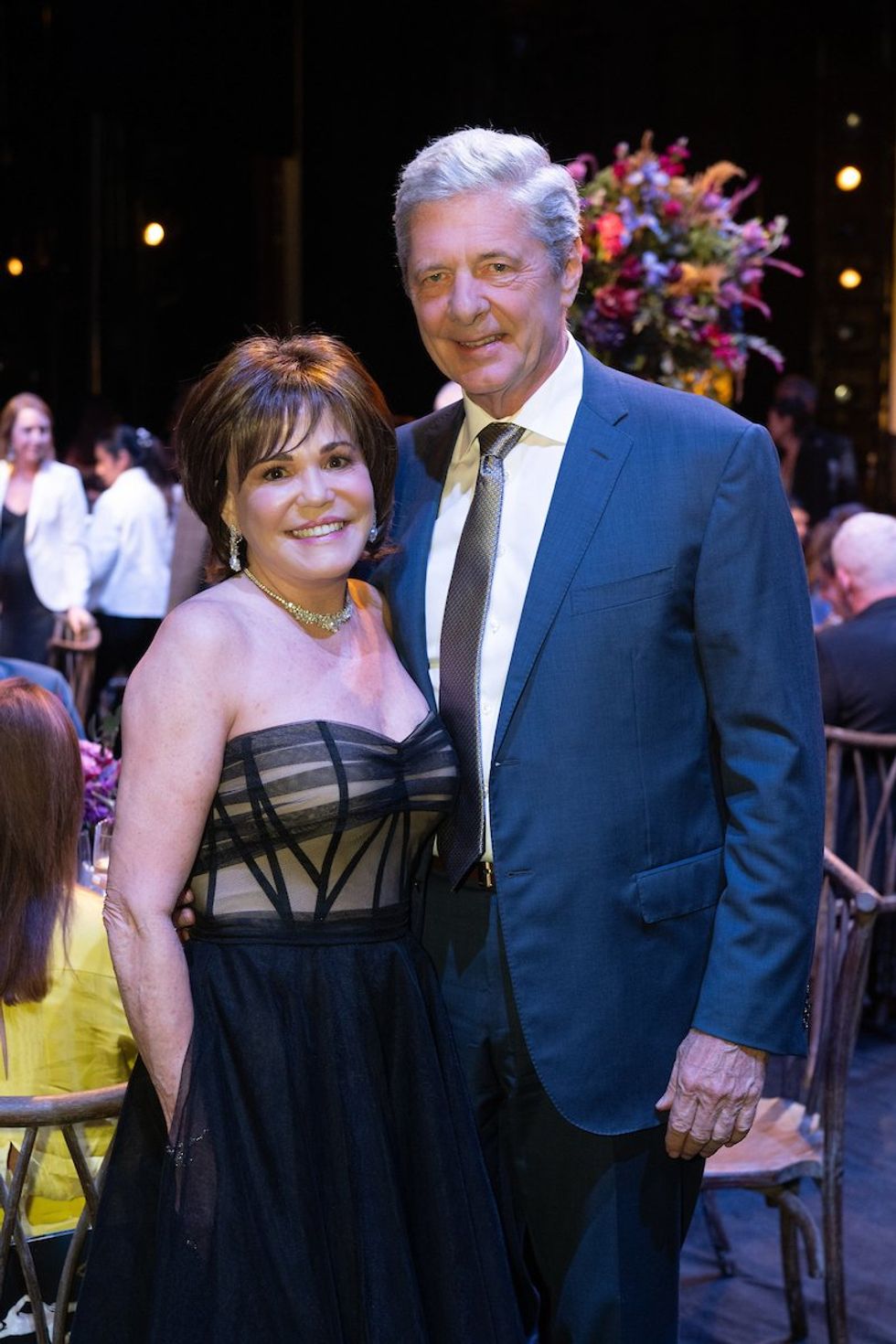 Hallie Vanderhider and Bobby Dees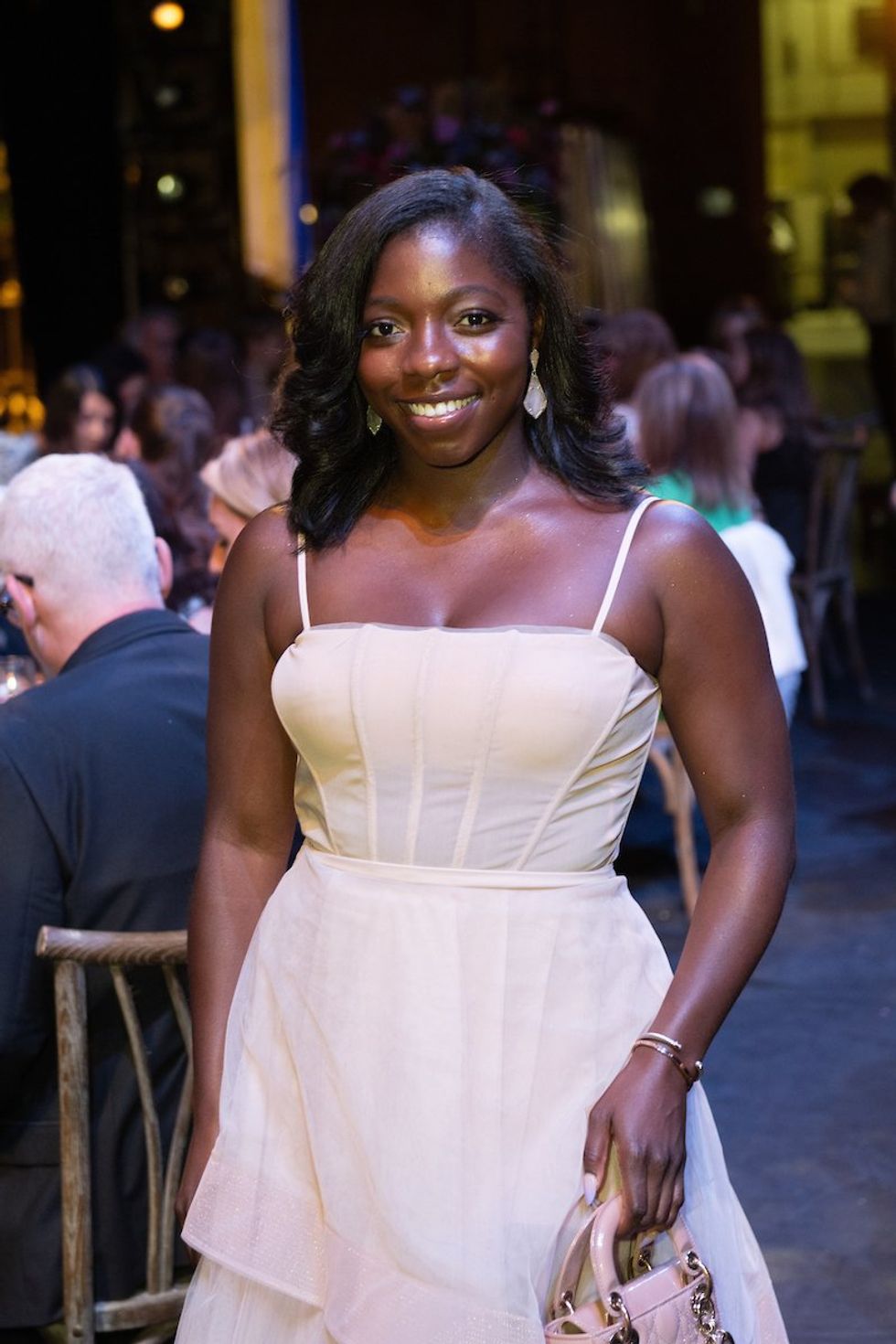 Zoe Cadore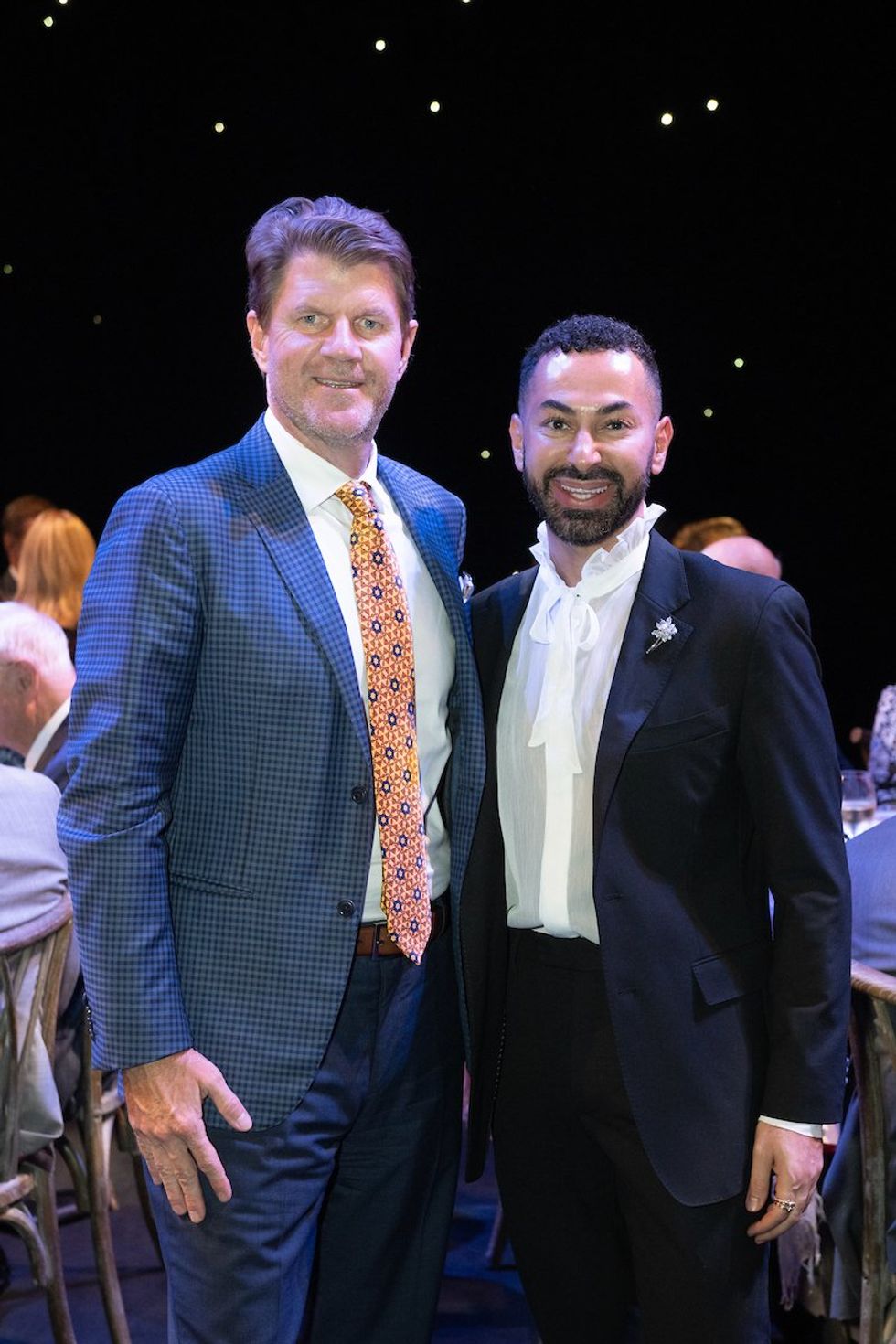 Bill Baldwin and Fady Armanious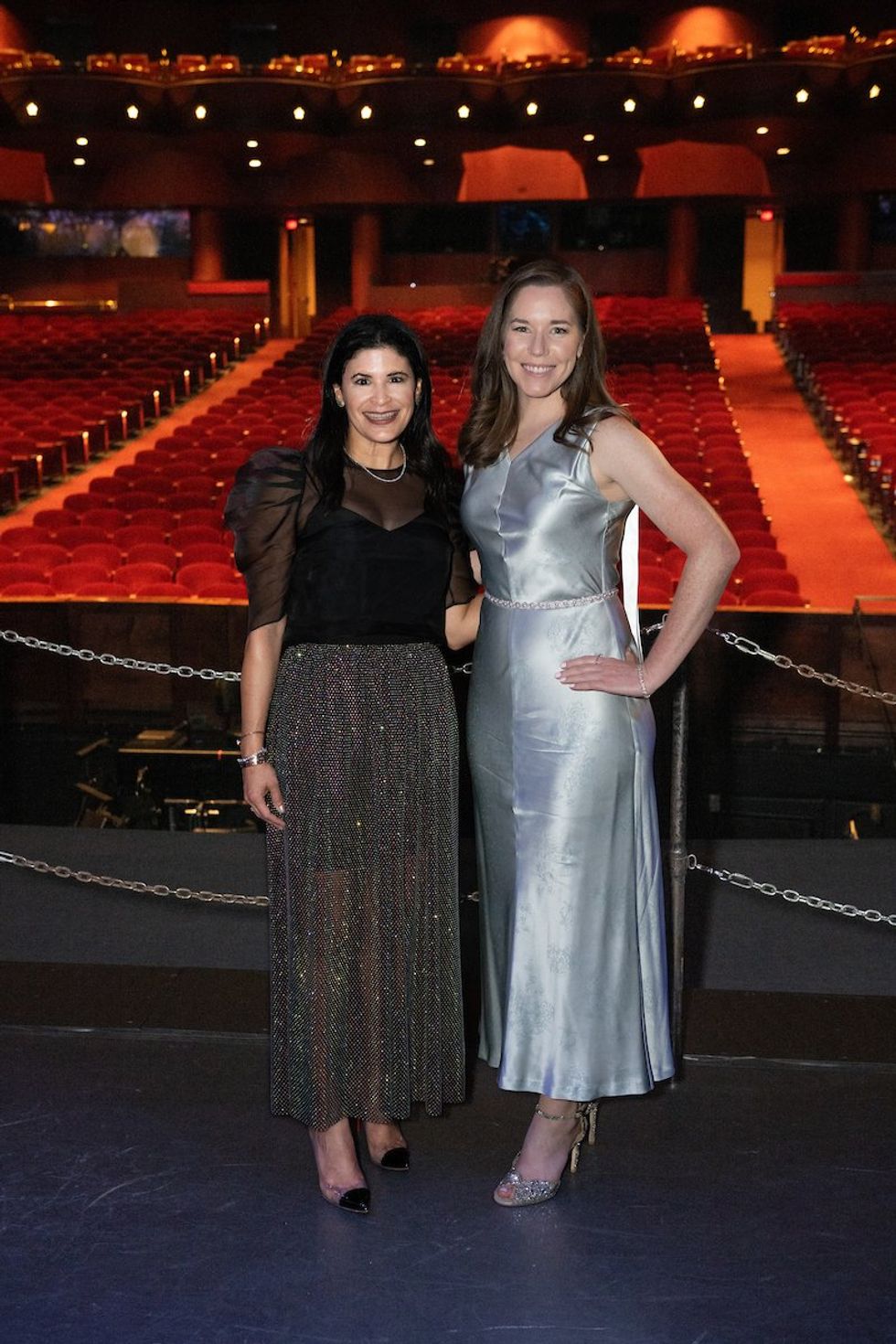 Kristy Bradshaw and Melissa Reihle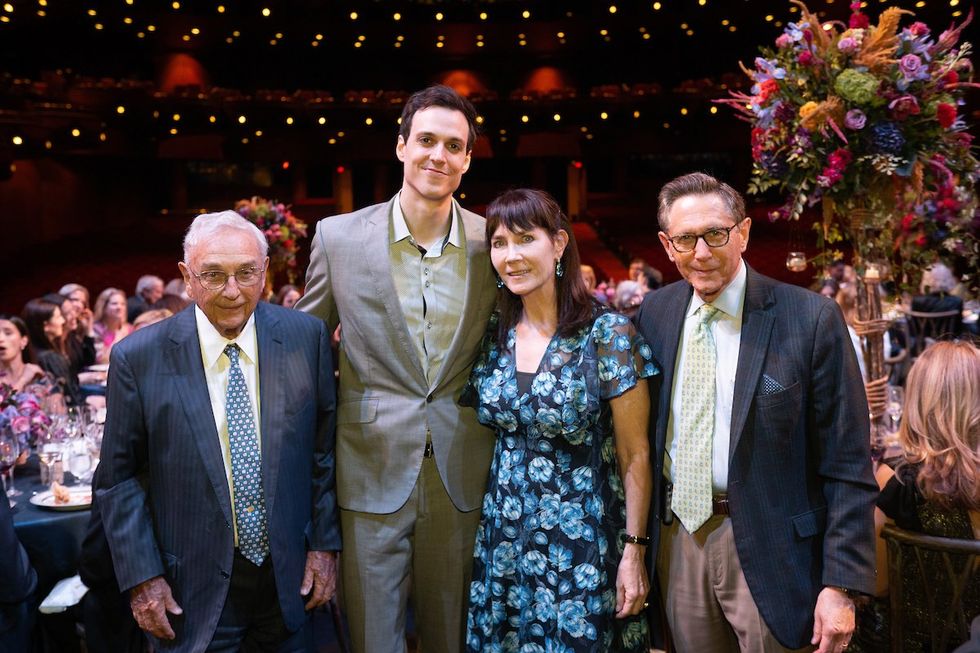 Marvin McMurrey, Chase O'Connell, Martha McMurrey and Ed Septimus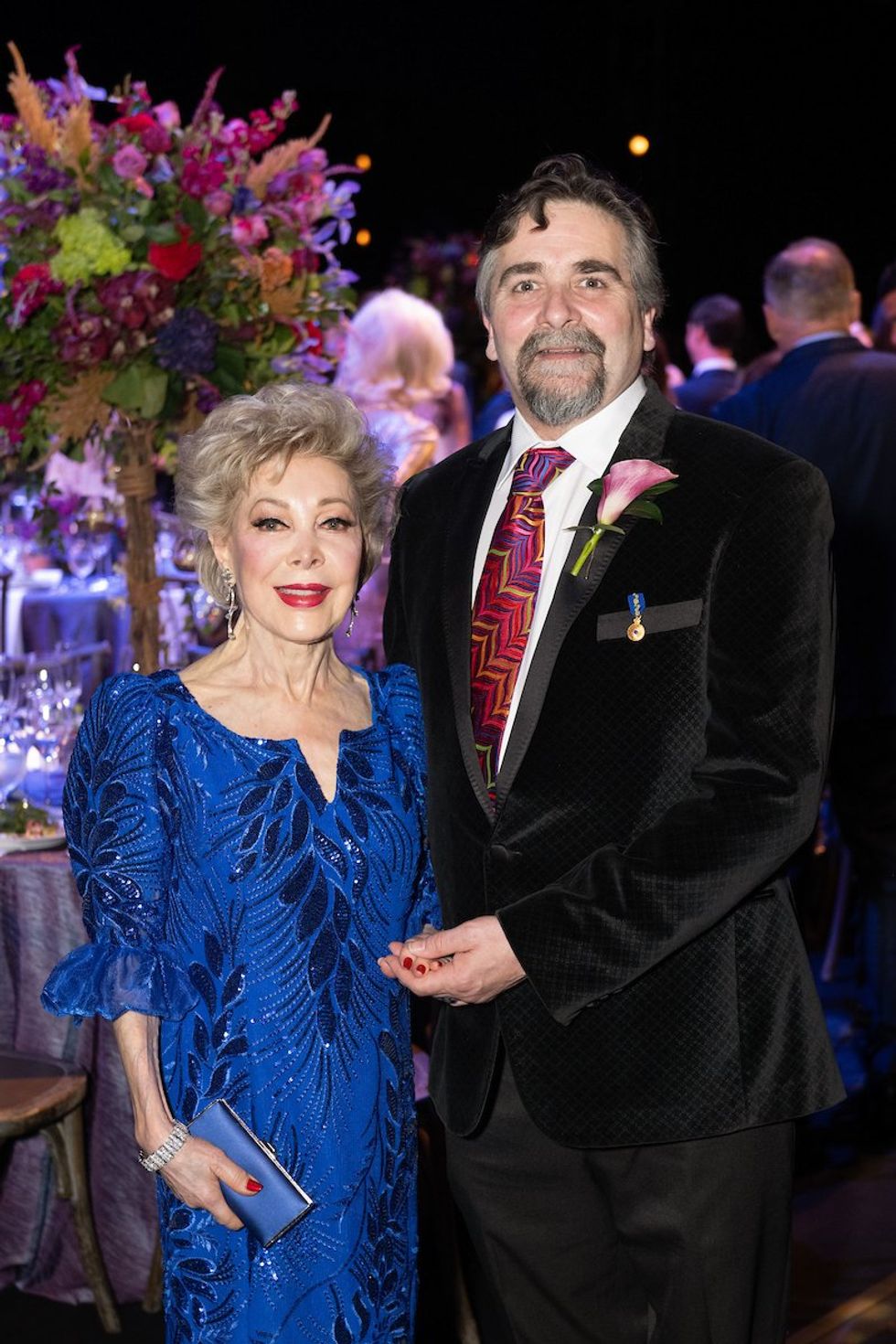 Margaret Alkek Williams and Stanton Welch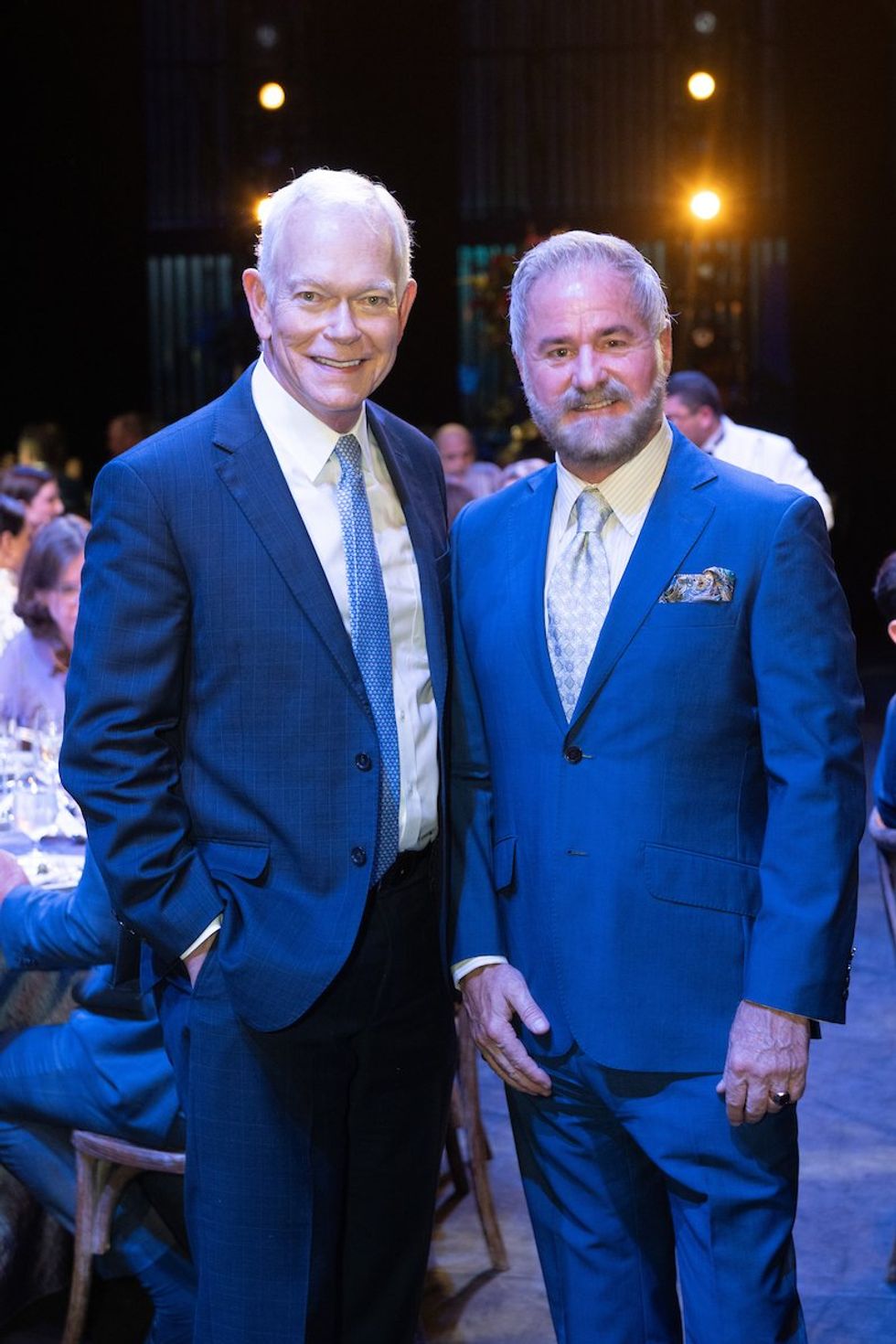 Jay Jones and Terry Wayne Jones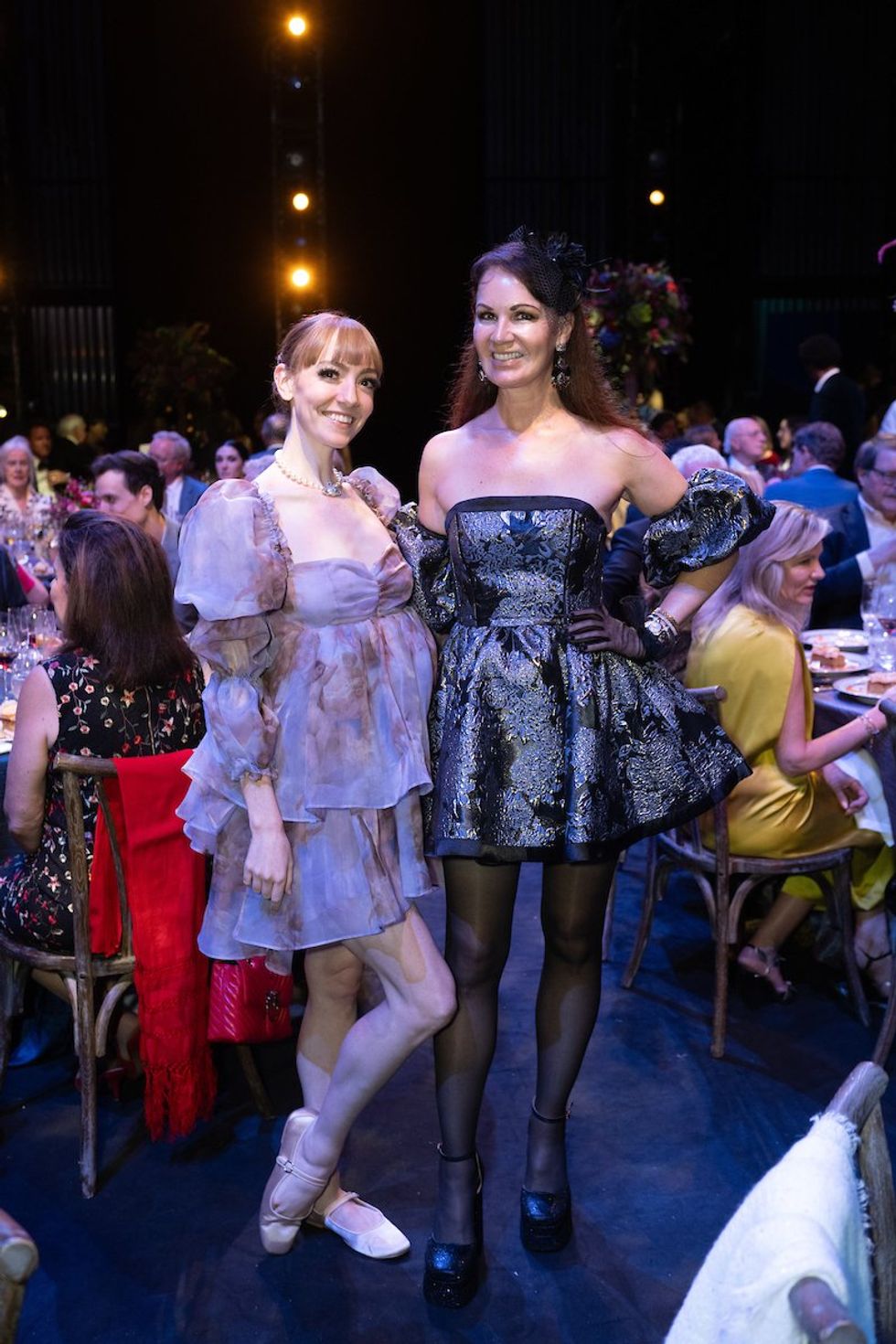 Natalie Varnum and Beth Muecke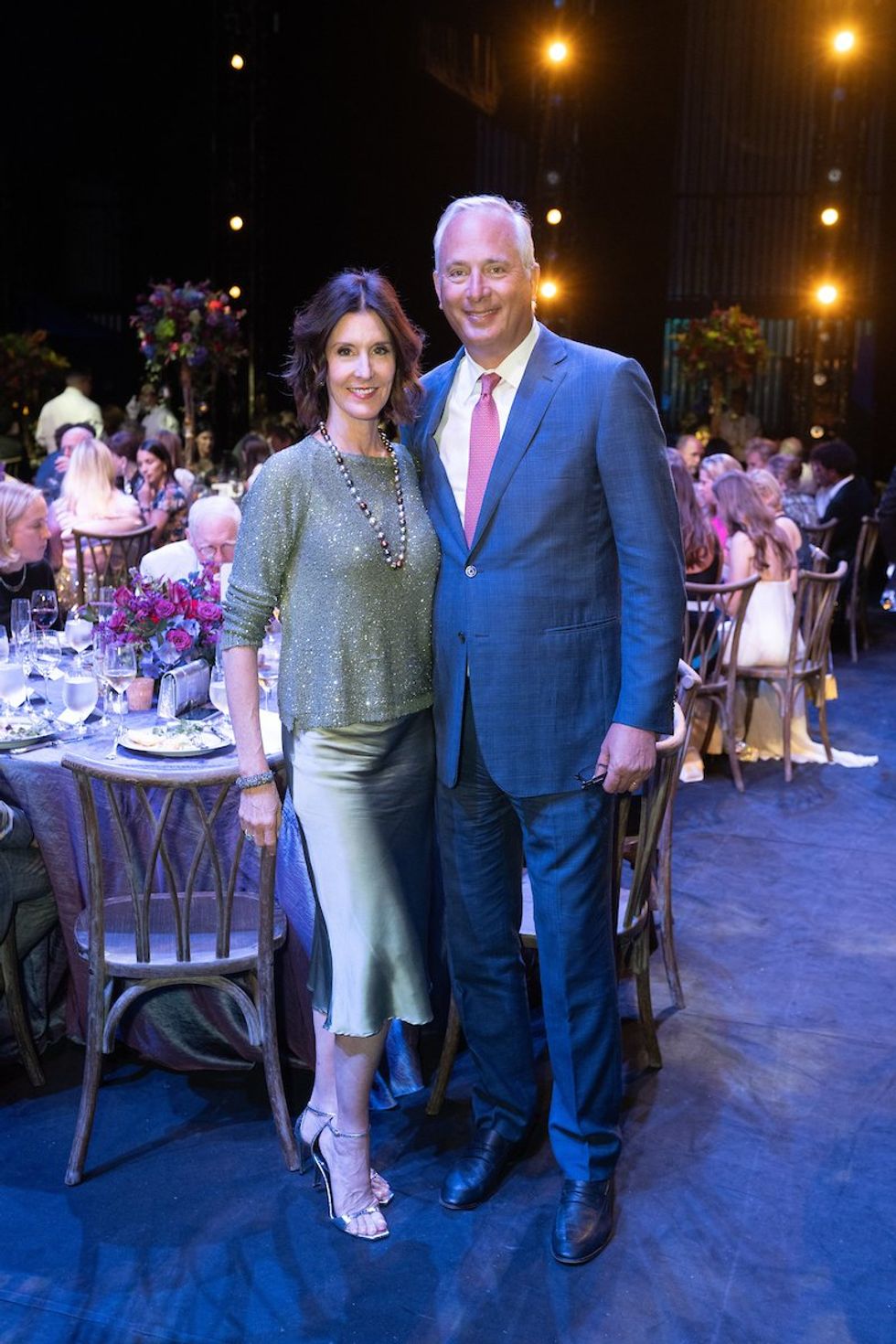 Phoebe and Bobby Tudor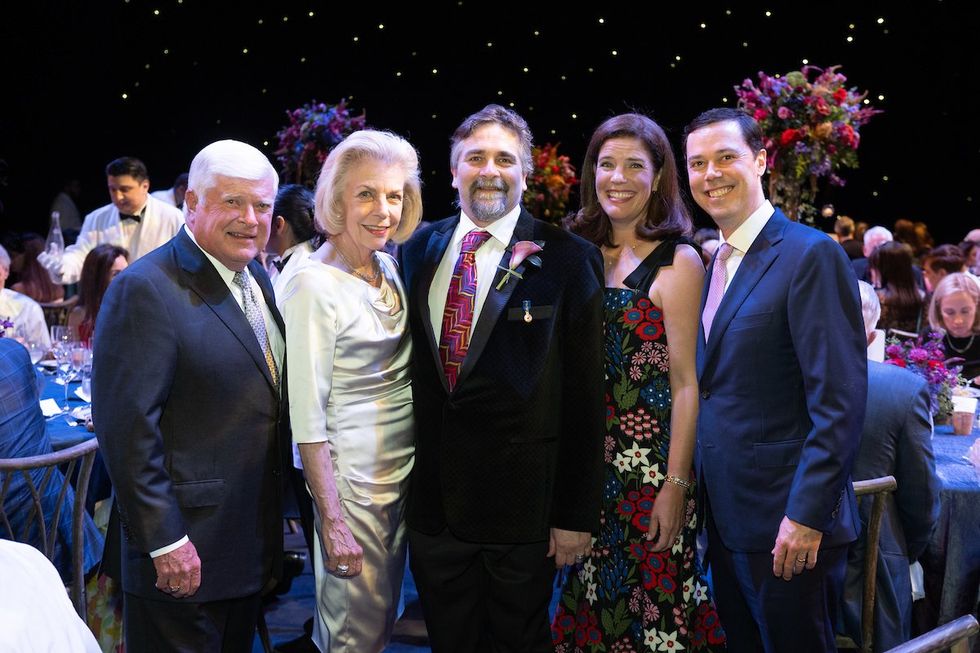 Russell and Elise Joseph, Stanton Welch, and Jennifer and Christopher Laporte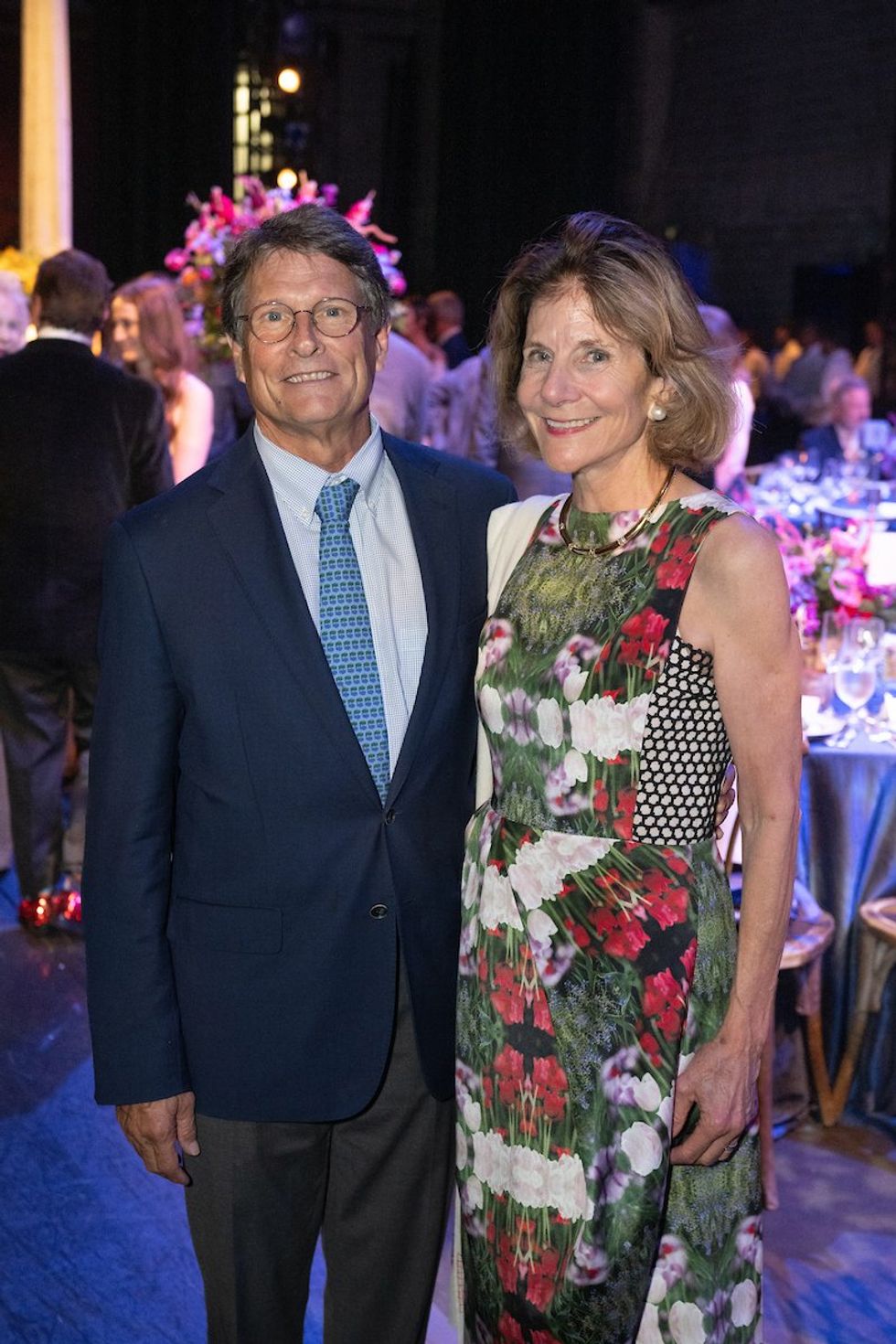 Leslie and Shannon Sasser
The menu by Jackson and Company, included a salad of whipped feta with radish and kalamata olives served with and house-made pita. For the main course, guests were served monkfish with saffron, with sides of oregano-parsley orzo and grilled eggplant. For dessert: phyllo bread pudding with cardamom yogurt ice cream drizzled with carrot gastrique and garnished with candied rose petals.
Chairs for the event were Elise and Russell Joseph and Jennifer and Christopher Laporte, with boldface guests including Margaret Alkek Williams, Lynn Wyatt, Hallie Vanderhider, Jim Nelson, Leslie and Shannon Sasser, Linda and Walter McReynolds, Jenny Elkins, Kristy Bradshaw, Macey and Harry Reasoner, Jay Jones, Terry Wayne Jones, Jo Furr, Beth Muecke, Fady Armanious, Bill Baldwin, Ginni and Richard Mithoff, and Rose Cullen.
Parties