Generation Next
His late dad started buying property in northeast Houston 30 years ago. Now Ryan McCord has broken ground on a vast, 20-year development plan there.
Daniel Ortiz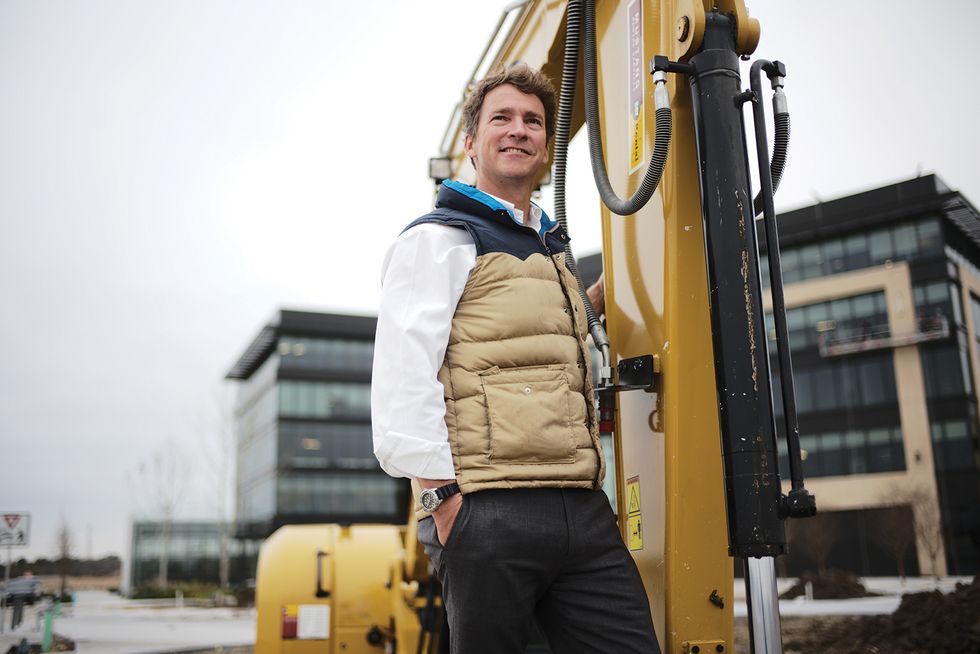 Trespassing is part of the job," jokes Ryan McCord, off-roading his Lexus SUV through some grass and slowing to eye progress of construction on a new street, which leads into his 4,000-acre Generation Park development in northeast Houston.
---
The ruggedly handsome, 40-something McCord, president of McCord Development, is giving a tour of the master-planned "enterprise park," which will include 40 million square feet of office, retail, education, industrial and residential space. The project broke ground in 2014 — although McCord's late father first began acquiring land in the area three decades ago — and won't be completed for another 20 years. "We think, let's invest in it now, and during the up-and-down cycles, Generation Park will be more resilient," explains the upbeat, chatty McCord.
The development just to the west of Lake Houston aims to be the regional hub for the district, which includes Kingwood, Humble and Atascocita — nearly 400,000 residents in total. Despite its proximity to IAH and straight shot to Downtown, this quadrant along Beltway 8 has long been the most underserved part of Houston in terms of office and retail space per capita. McCord is determined to change that.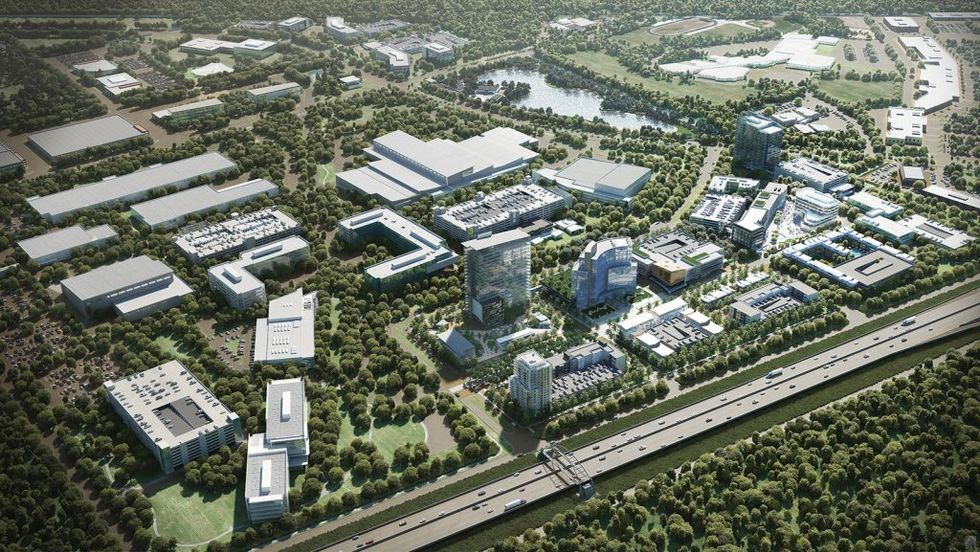 Redemption Square
So far Generation Park includes the Redemption Square mixed-use area with a lawn, restaurants and an apartment building; the new FMC Technologies corporate headquarters; Lone Star and San Jacinto College facilities; and the 20-acre West Lake Park with running trails. He points out future sites of mega e-commerce distribution centers (not unlike Amazon), dozens of office buildings, and amenities like on-site pet boarding and car maintenance, all of which are selling points to tenants and residents. "It's not complicated, what we're doing," he says, copping to taking pages from the playbooks of other great developers like George Mitchell of The Woodlands. "Real estate is the interface for how you live your life. We focus on daily simple things, so that whether you are working here or living here, you have everything you need."
McCord insists that other decisions his team has made — running electrical lines underground, installing proper drainage systems, and enforcing what he calls "functional pedestrian linkage," or simply ensuring that sidewalks connect both within and outside of Generation Park — are all decidedly uncomplicated. To him, it's the only way. "We make decisions that might cost a little more, but make a difference in how people feel."
McCord Development has put its money where its mouth is, relocating its HQ from Downtown to an office building at 250 Assay Road in Redemption Square in 2017. The street name borrows a scientific term, which makes perfect sense to McCord. "It's a psychology experiment," he says of development, as developers have to figure out why and how people make daily decisions, such as whether to park in a garage or a lot. McCord, who lives with his wife Devin and their three girls near Highland Village, says he treats the shopping center as one of his "labs," frequently observing patterns and practices that patrons — including his own family — follow.
"In real estate," says McCord, "the story, the decisions, always go back to the human being."
AT TOP: Ryan McCord and his team are developing a massive 4,000-acre plot of land in a long-underserved part of northeast Houston.
Uncategorized