A Sicilian Baker Doesn't Just Make Amazing Italian Snacks. He Is One.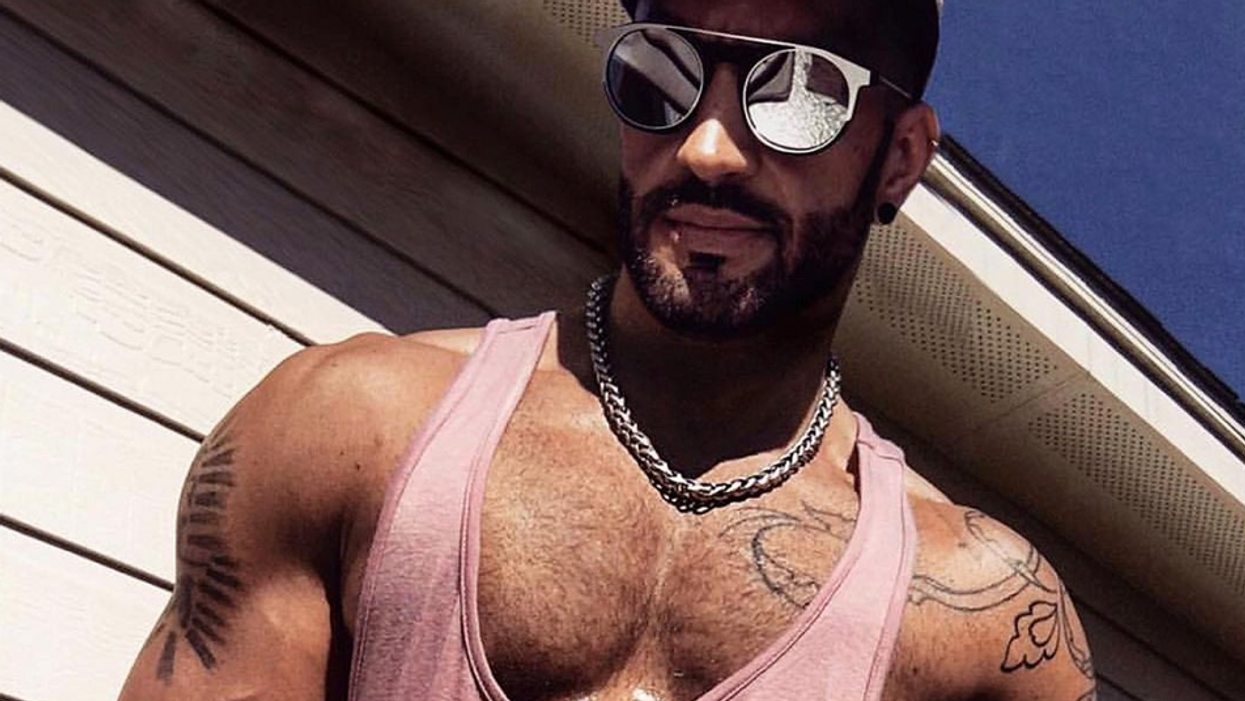 THE PASTRIES THAT populate the pastry cases at Sicilian-born pastry chef Diego Chiarello's La Sicilia bakery (515 Westheimer, Suite C) always put on a show. From saffron croissants with mascarpone orange vellutata filling topped with basil tuiles and crystallized basil to ciambella cakesin flavors like strawberry shortcake or matcha with freeze-dried raspberries and a white chocolate drizzle, Chiarello's delectable confectionary glitterati always sport their Sunday best.
---
Opened in 2018 and housed in a modest strip center in Montrose, the bakery proffers to its loyal customer base some of the best Italian pastries you can find on this side of the Atlantic. That should come as no surprise, however, because Chiarello, the shop's hunky owner and resident pastry wizard, has been hustling at his pastry game since the age of 12.
The youngest of five brothers who are all pastry chefs in his native Sicily, Chiarello originally planned on becoming a dancer and choreographer, but, although he had success in that career, he always kept getting drawn back to the kitchen. There, instead of choreographing dance moves, he uses his well-trained hands, through much rolling and folding, to perfectly choreograph layer after layer of the doughy laminations essential for creating the most delectable of cornettos, the more doughy and moist Italian cousin of croissants, and a bevy of other pastries, some Sicilian and some more American inspired.
Chiarello's journey to becoming one of Houston's finest pastry chefs is a long and winding one that contains as many starts and stops as the laminations in his famous treats, for which he just recently, after several years of experimenting, perfected his own recipe.
While growing up in Sicily, Chiarello always dreamed of moving to the United States and setting roots in New York City. "I was born with this dream," he says. "This was my dream, and I was going to do anything I needed to do to live there." He first visited New York City in 2008 while on a trip with an Italian folk dancing group, and after coming back several times for visits, he finally packed his bags — well, it was just one small suitcase — and moved to the big city.
"I left with no money. I left with nothing," he remembers with a chuckle, noting that he only had enough cash for one month of rent for an apartment in an unfamiliar part of Brooklyn. "I had a suitcase with a few things in it. I didn't know anyone there, and I didn't even speak English."
Chiarello met his now-husband Antonio only a few weeks after moving to the city, and after a whirlwind romance and several months spent jumping back and forth between NYC and Sicily, during which time gay marriage was legalized in the state of New York, the two decided to get hitched.
"I was about to have a heart attack and I started crying," remembers Chiarello of when Antonio stopped on the street and got down on one knee to propose. "I said yes, and we got married three months later, and it's been eight happy years now."
One day while prowling the city for work, something he had struggled to find since his big move, Chiarello got lost in Queens and stumbled upon a Sicilian bakery. He hit it off right away with the owners, who spoke fluent Italian, and was hired on the spot after passing a baking test where he wowed the owner's wife by cooking a perfect cassatelle, a Sicilian fried pastry stuffed with ricotta, chocolate chips and cinnamon.
After two years at the bakery, Chiarello was approached by one of the bakery's patrons about becoming the head pastry chef at Chelsea's famously hip Cafeteria, a frequent setting for scenes in Sex and the City, and he decided to accept the offer. He spent the next couple of years hopping around the kitchens of several top restaurants in the city before he and his husband decided to move to Houston to be closer to his husband's family and to start their own bakery — which would give Chiarello the full creative freedom he had been itching for years for.
Business has been good, says Chiarello, since opening up La Sicilia in Houston back in 2018. It's been so good, in fact, that Chiarello and his husband, who handles the front of house of the bakery, are planning on opening up a second location of their hit bakery in Houston soon, with an eventual plan of expanding it to other states, like Florida, and in particular to Miami, where the couple frequently vacations.
For now though, Chiarello spends much of his time relishing in the fact that he's his own master in the kitchen. The shop's steady stream of regular customers — drawn to his flaky confections, which include not only traditional Sicilian pastries but also American-style ones, often featuring creative fusions of flavors from other cultures — have helped cement his place in the local food scene.
"My goal was to bring the taste of home to here in Houston, and it's been a journey," he says. "It's been really great getting to do whatever I want. There is no one who can tell me what I need to make. I wake up in the morning with new ideas, and I get to go to my kitchen and make them."