End the Year — or Start the New One — with this Can't-Miss, Houston-Centric Art Exhibit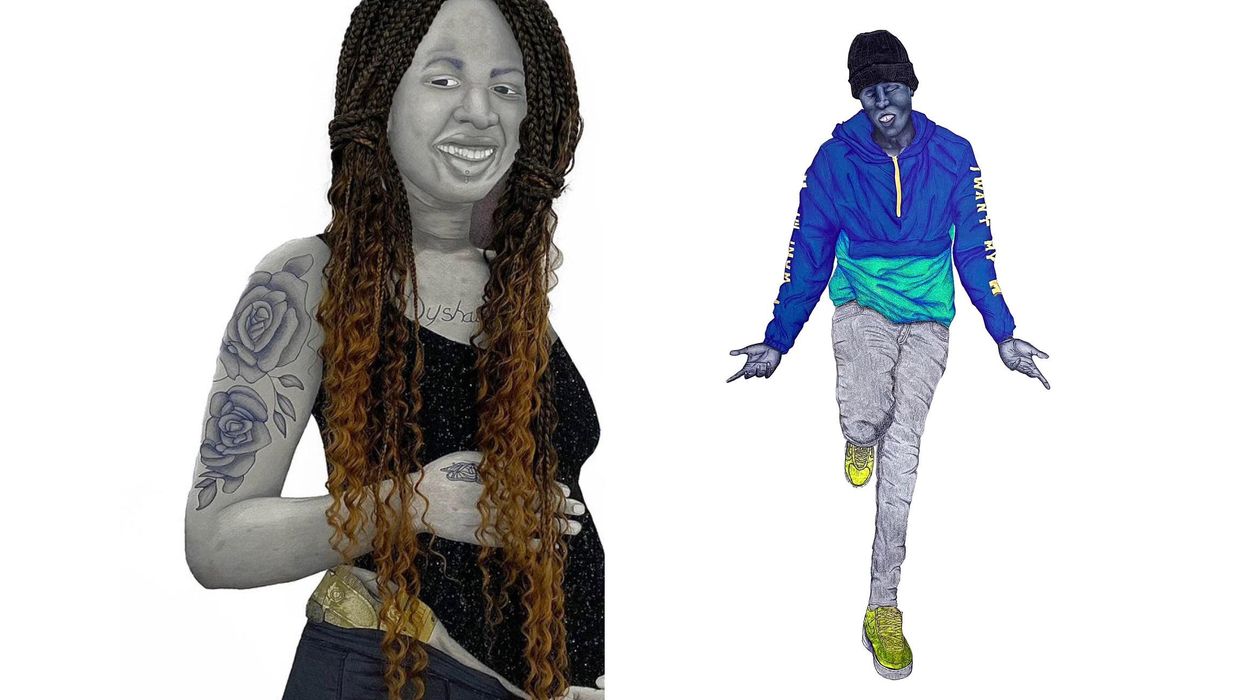 AS WE CLOSE our eyes, take a deep breath, and wait for 2022 to drop, it's heartening to see a gallery as Houston-centric as Heidi Vaughn Fine Art taking stock of what has been a challenging year in a freewheeling, completely unpretentious group show of local artists titled In The Loop (through Jan. 8).
---
The "loop," of course, is the geography contained within circular loop of Highway 610, including Downtown, the Museum District, Midtown, Montrose and the Third Ward — areas that are home to the artists featured in the show: Susan Budge, Thedra Cullar-Ledford, Emilie Duval, Mark Francis, Mary Margaret Hansen, Roberta Harris, the husband and wife team Hillerbrand + Magsamen, and Patrick McGrath Muniz. None of the works have been exhibited prior to In the Loop, so there are discoveries in store, especially for those new to dizzying range of Houston-based art.
When you enter the Upper Kirby gallery, your eyes are immediately drawn to two large paintings on carved plywood by Cullar-Ledford, one being a va-va-voom urban cowgirl ("Cowgirl"), the other a hammer-wielding, hillbilly Adonis ("Show Me Your Titties"). There's an archetypical, anima and animus quality about this duo, like something Carl Jung might have dreamed up in a Texas roadhouse after one too many boilermakers.
Other standout works include three colored pencil and ink portraits of by Mark Francis, each on handmade paper, and complemented with gold stock and other collaged materials. Francis has a genuine empathy for his subjects — and a painter's eye for detail, be it the handgun tucked in the waistband of a young, mother-to-be, or the luminescent, golden hue of a young man's sneakers, which matches the trim of his blue hoodie.
The install is a bit of a sprawl, and given the relatively small size of gallery, visitors might mistake works in the connecting rooms by other talented local artists as being part of the main exhibit. But why quibble? Be it inside the loop, or within the white walls of Heidi Vaughn Fine Art, if you're willing to get out of your comfort zone, there is plenty to see and be inspired by.
From Your Site Articles
Related Articles Around the Web
Art + Entertainment