Legendary Newsman Dave Ward Honored with Roadway Named in His Honor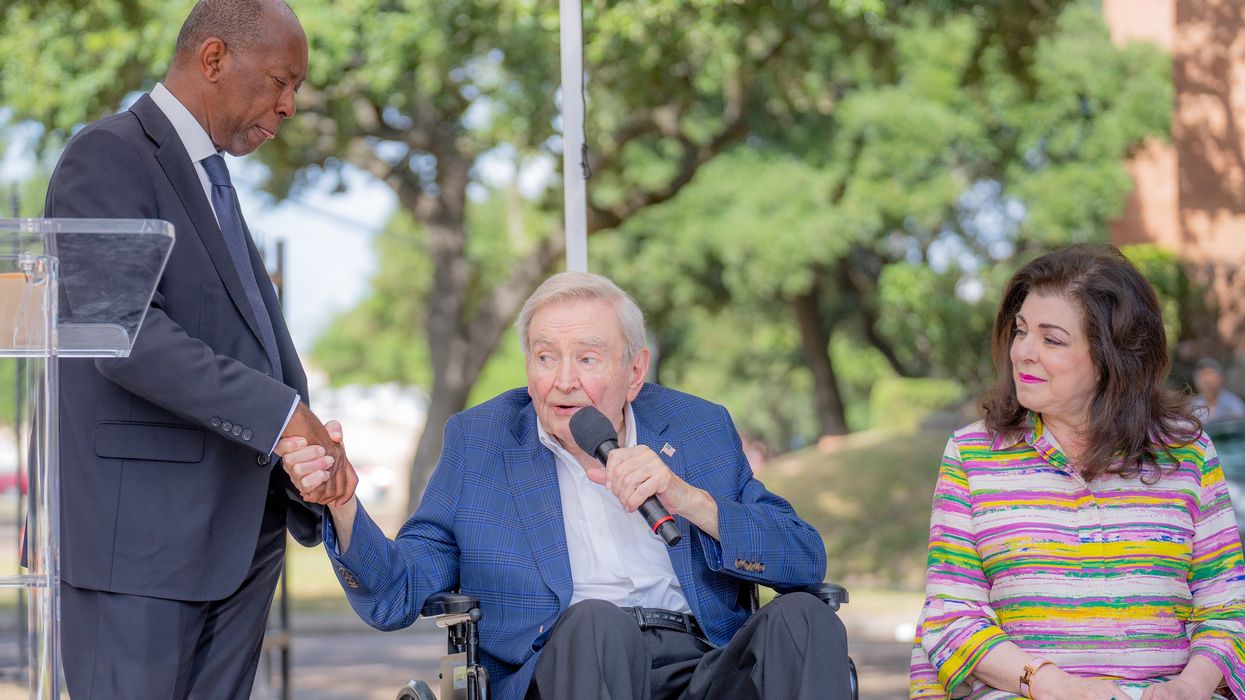 THE CITY OF Houston has gotten streetwise this summer, having the wisdom to honor legendary broadcaster and media icon Dave Ward with an intersection named in his honor.
---
Earlier this month, Mayor Sylvester Turner officially named the area at 3400 Bissonnet and 5200 Westchester "Honorary Dave Ward Place" — just outside the studios of ABC-13, where Ward was an anchorman for decades.
"I've got my name on a building, and now I've got my name on a street. I guess a few people have heard of me," Ward deadpanned. Crime Stoppers named its Midtown headquarters after the newsman in 2017.
"Dave Ward is Houston and Houston will always love him," Turner said. "It was not just Dave's longevity behind the desk that made him beloved to viewers in Houston and around the world. It was his character, his credibility."
Ward's career has spanned a half century. A kid from Huntsville became known as the Voice of Houston, welcomed into homes across the region like a family friend. He interviewed five U.S. presidents, among a slew of other extraordinary career accomplishments. He's recognized by the Guinness Book of World Records as the longest running local TV news anchor in the world at the same station in the same market.
Ward has stayed active since retiring from the anchor desk in 2017. The second season of his podcast and web series, Dave Ward & Friends, debuted last spring. The upbeat show is a series of casual conversations with friends Ward made over his 60-year broadcast career.
"Everyone in the Greater Houston area is a friend of mine, and I'm excited to share with them … my podcast," said Ward at the time. "I still have many stories to share with the community."
Among many other honors for Ward, Houston CityBook in 2019 named him to its prestigious annual "Leaders & Legends" roster.
Ward's wife Laura Ward, one of Houston's leading philanthropists, was on hand for the moving ceremony, as was Police Chief Troy Finner. Other notables in the crowd included former TV anchors and execs such as Don Nelson, Shara Fryer, Don Kobos, Jan Carson, Christi Myers, Jan Carson and Tina and Dave Strickland.
Edna Meyer-Nelson, Carol Sawyer, Chris Kase, Penny Loyd, Hallie Vanderhider, Rania Mankarious, Warner Roberts, District Attorney Kim Ogg, restaurateur Donna Vallone, mayoral candidate John Whitmire and Bobby Dees were also in attendance.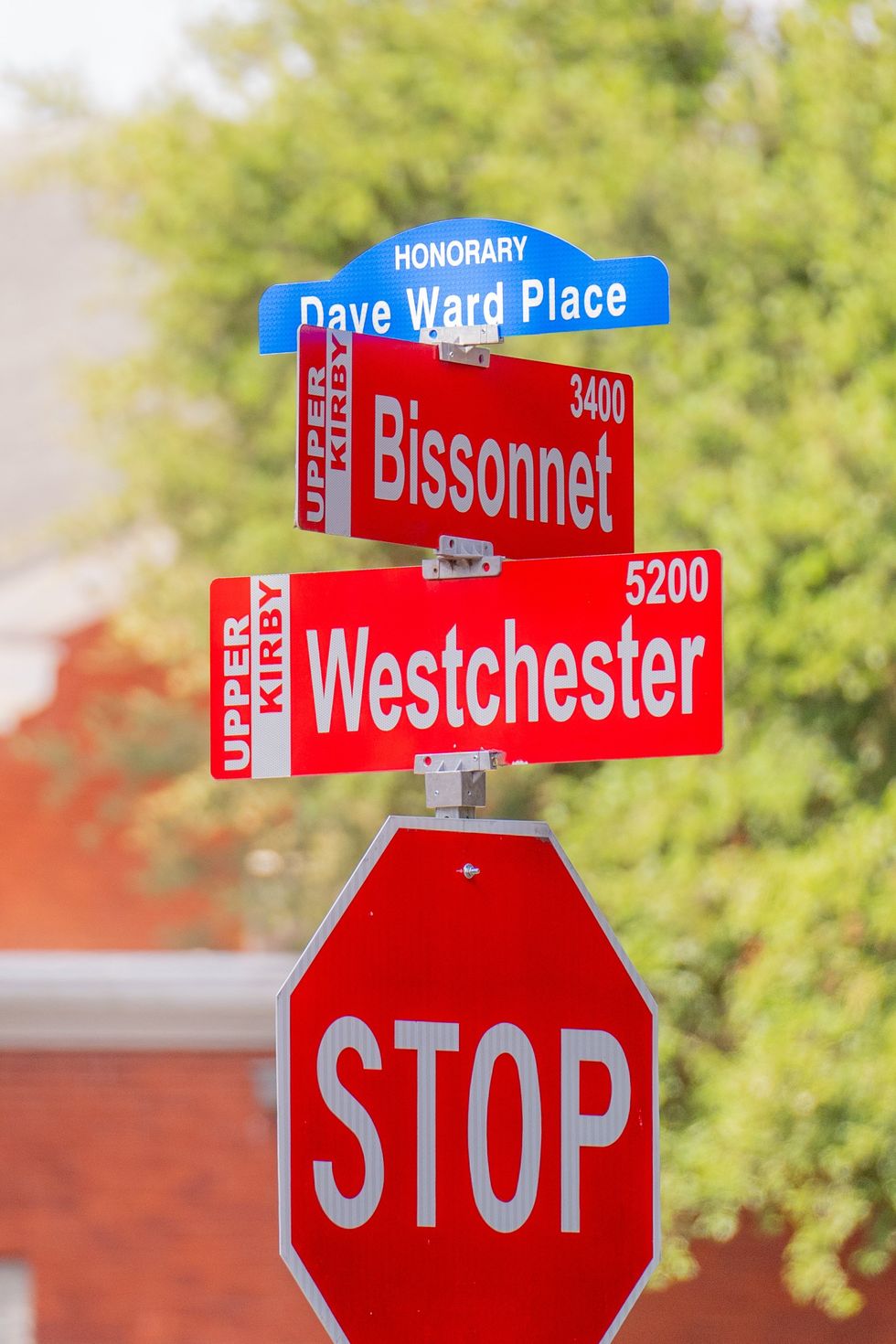 (photo by Catchlight Group)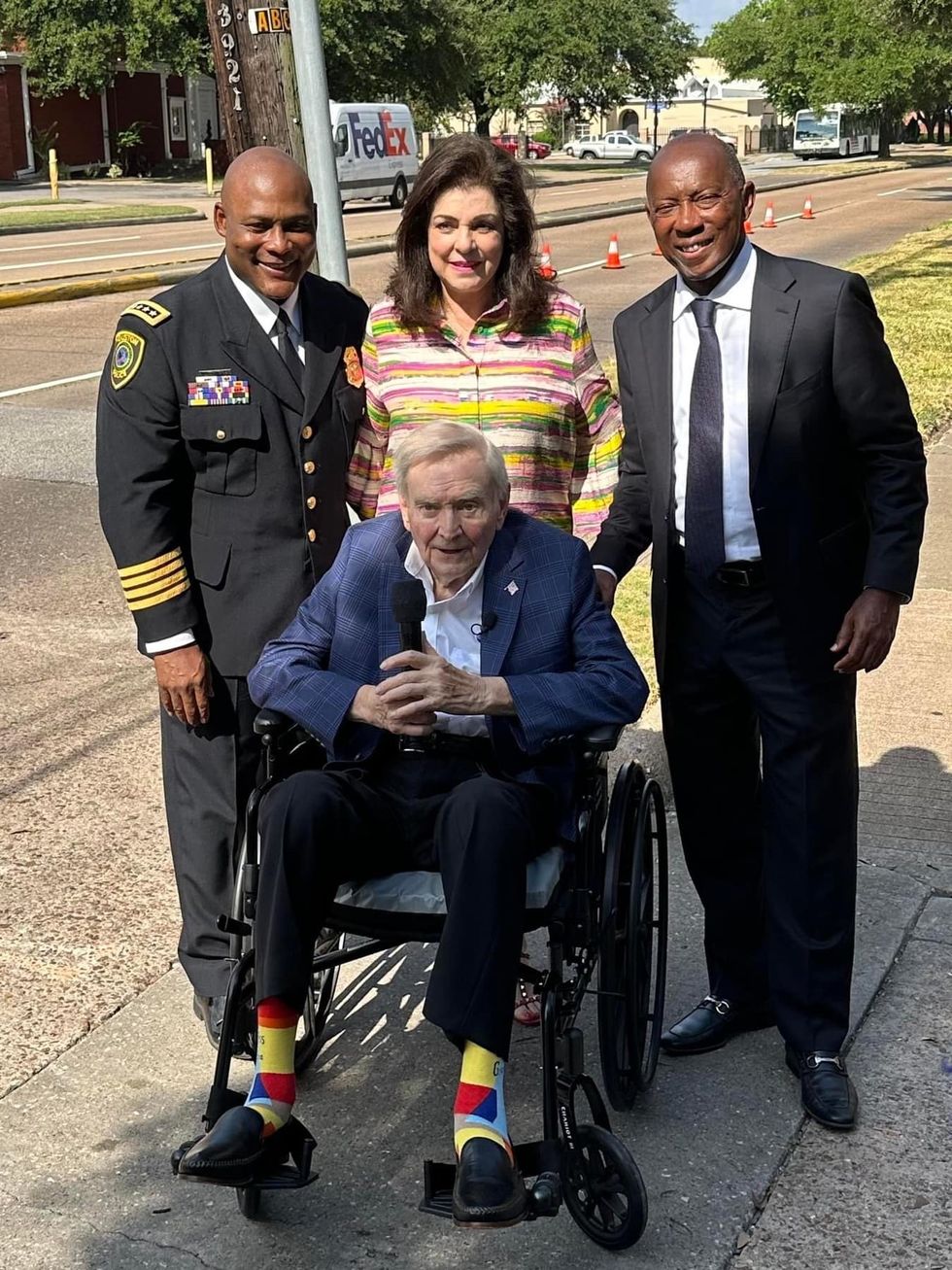 Back Row: Chief of Police Troy Finner, Laura Ward, Mayor Sylvester Turner Front Row: Dave Ward. (photo by Elizabeth Atkins)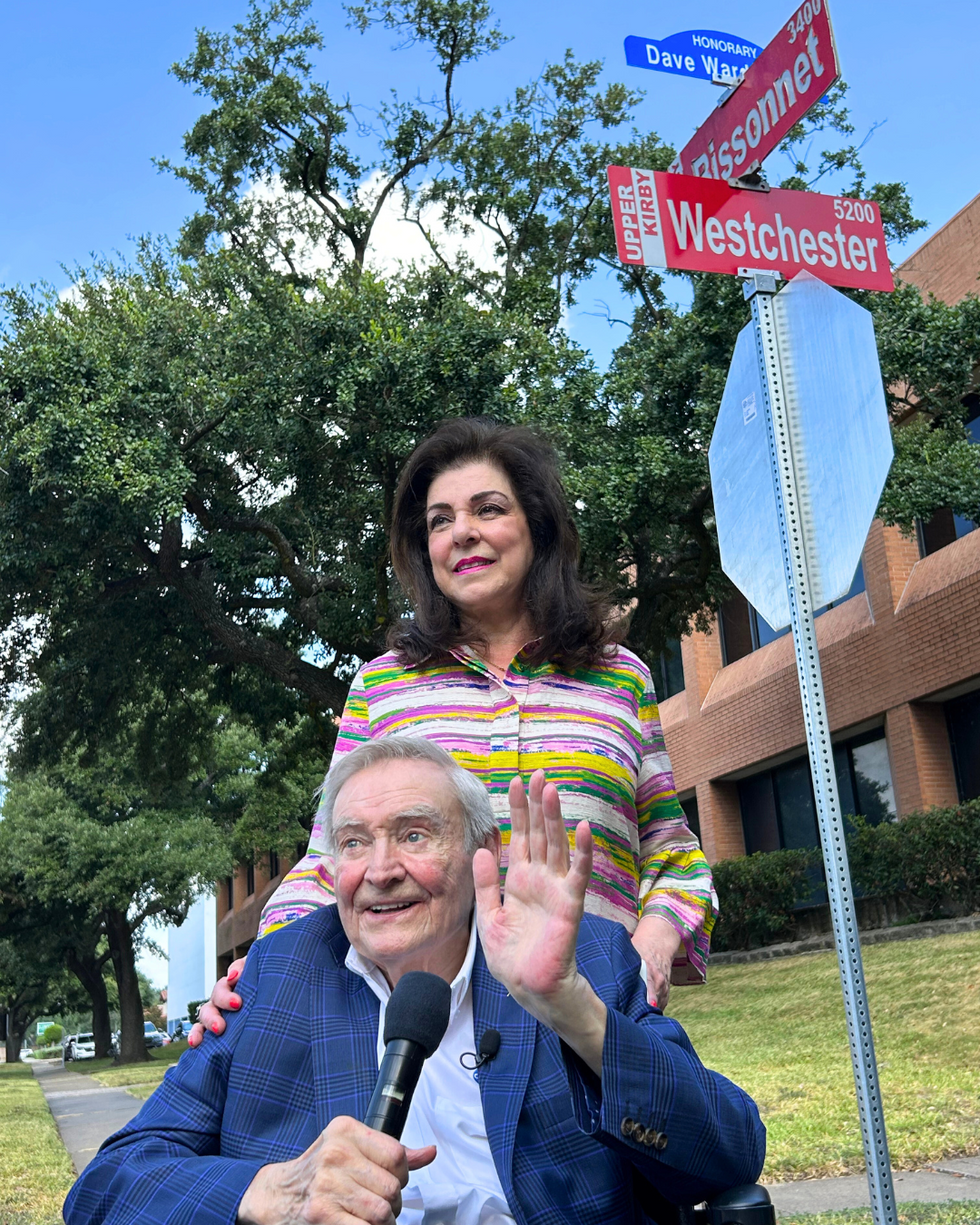 Laura and Dave Ward (photo by Elizabeth Atkins)
People + Places