The Son of a Construction Worker and Housekeeper, Artist Chávez Celebrates Those Who Feel 'Left Over'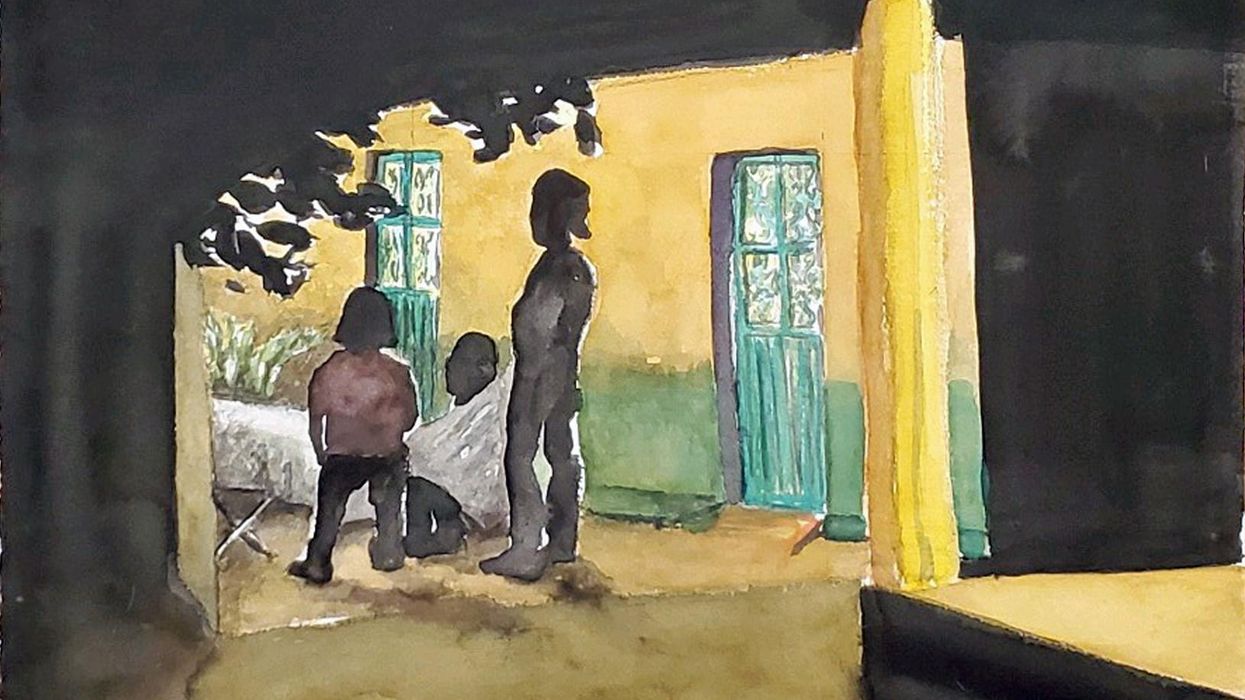 ON VIEW THROUGH May 26 at Hooks-Epstein Galleries is an exhibit of new works by Houston artist Marcos Hernandez Chávez. The show's title, El baile de los que sobran, translates to "The dance of those left over," the "left overs" being people who struggle, celebrate and live their lives "at the end of the American experience."
---
Hernandez, the son of a construction worker and a housekeeper, is both a fine artist and a skilled craftsman, who uses everyday materials in unexpected and experimental ways to celebrate and affirm the presence of Houston's Latinx community.
Born in 1988 in Rio Verde, San Luis Potosi, Mexico, Hernandez crossed the border into Texas with his mother and father at age 8, and spent the next 10 years living as an undocumented immigrant. He earned his Bachelor's in Fine Arts at the University of North Texas and presented a solo show of works-on-paper at Hooks-Epstein in 2018, using asphalt, sand, tar and drywall sheets, materials his father worked with, to create a series of stark, abstract "mirrors" or "mirages." El baile de los que sobran is a warmer, more welcoming show, with human figures engaged in moments of work, repose and celebration.
In El baile de los que sobran (The corn eaters), Hernandez has woven countless layers of differently colored, hand-dyed yarn around the pegs of an eight-by-eight-foot wooden frame to realize the image of two men, dressed in boots, denim jeans and cowboy hats, sitting comfortably, and looking for all the world like two old friends totally at ease in each other's company. The man on the right, a portrait of Hernandez's father, enjoys a piece of corn on the cob. Hernandez says the frame took about a month to construct, while the weaving took at least three weeks to complete. El baile de los que sobran's subject and subtitle is a nod to Van Gogh's celebrated oil painting The Potato Eaters, which depicts five peasants gathered around a darkly lit table to enjoy a meal of food planted and dug up with their own hands. Such interconnectedness between the land, its people and food is a recurring theme Hernandez's art.
'El baile de los que sobran (sketch),' watercolor on paper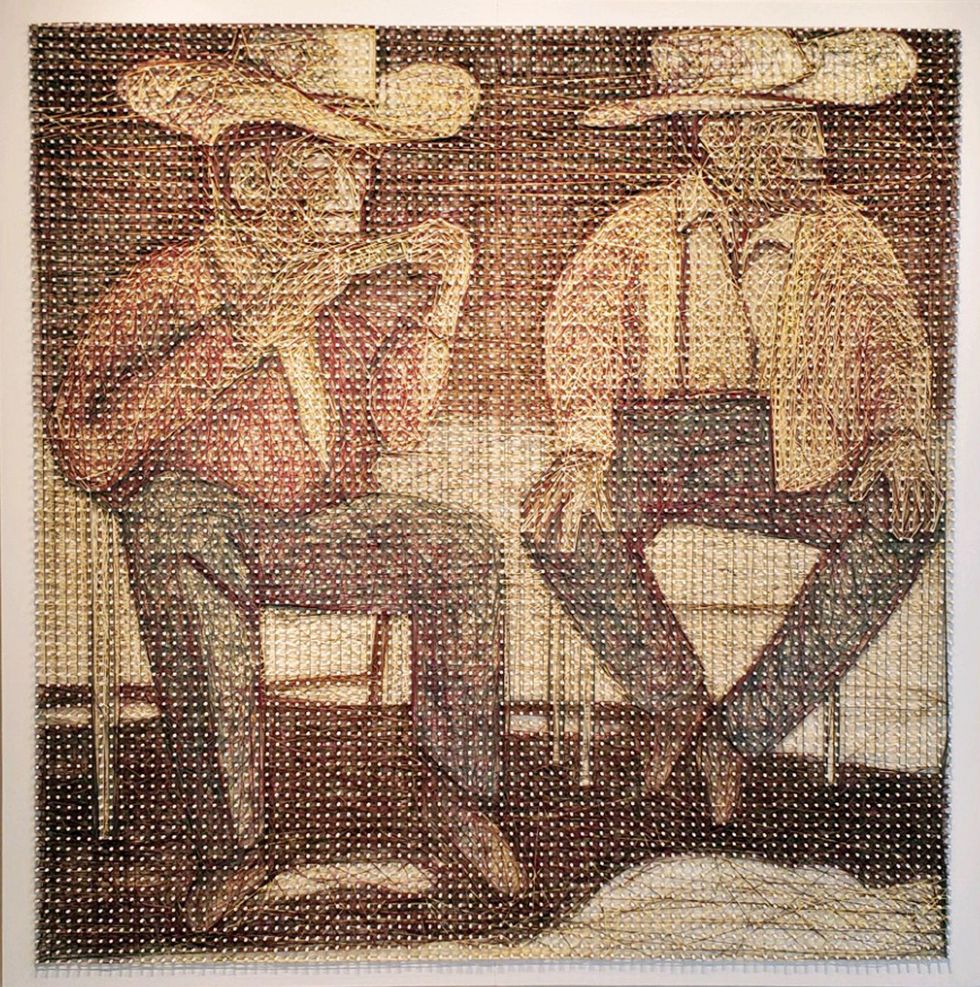 'El baile de los que sobran (The corn eaters)'

Hooks-Epstein Galleries
The four watercolor paintings in the show are subtitled "sketch," one being a sketch for El baile de los que sobran (The corn eaters). Of the four, La cena del año viejo (sketch), which translates to "old year's dinner," is the most mysterious. Three silhouetted figures have gathered outdoors beneath a covered patio, the oldest seated at a table we assume is there for a New Year's eve meal, while the other two, and child and an adult, stand facing away from the viewer. The shadows and abstract shapes Hernandez has painted to create this night scene are not unlike his tar and asphalt "mirages." But unlike those abstract images, La cena del año viejo packs an emotional wallop, as if one is seeing portents of the future while experiencing the exhaustion of another year lived, and a page ready to be turned.
Art + Entertainment