Kendra & The Bunnies Hops Into the Spotlight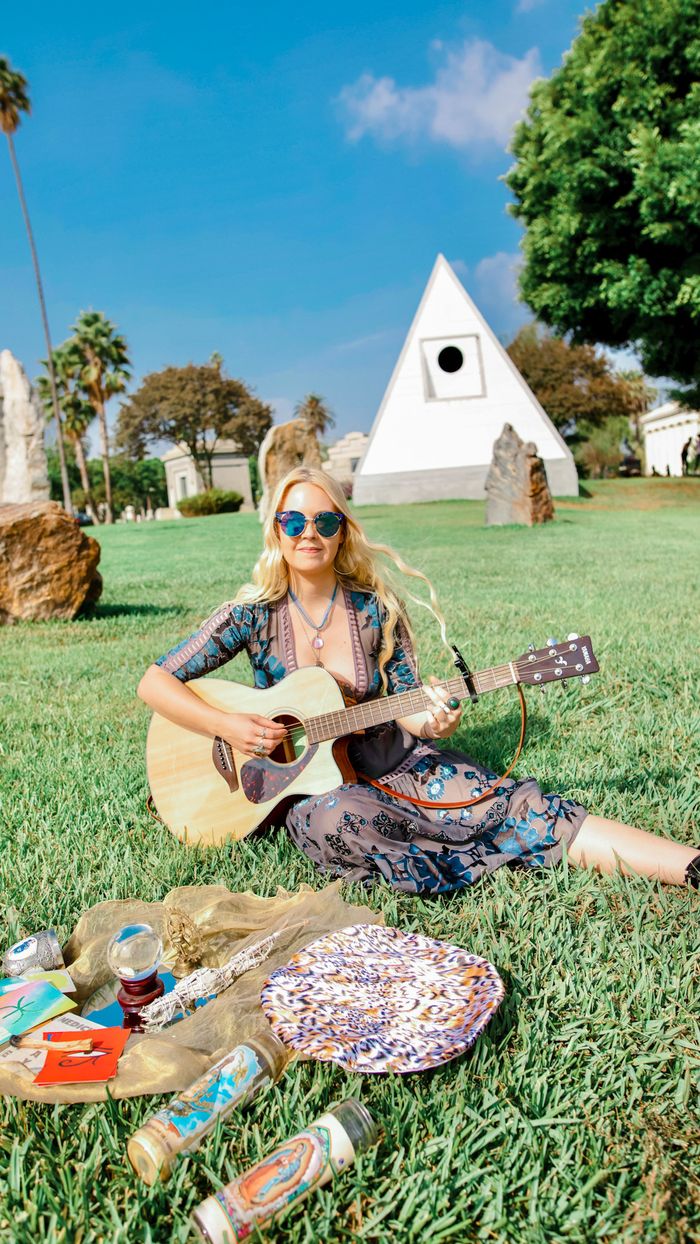 Houston-born musician Kendra Muecke, 27, was returning home from a session at Leesta Vall Sound Recordings in Brooklyn just over a year ago when inspiration struck.
The psychedelic folk-rocker and spoken-word artist, who performs under the stage name Kendra & the Bunnies, spotted four letters on a license plate from the back of a taxi — and just like that, the singer-songwriter was on her way to breaking the top-10 on the digital radio charts, sandwiched right between pop icons Dua Lipa and Miley Cyrus.
---
"NYKO, NYKO," an acronym for "New York Knock Out," was the first single off her third album, of Thank You, which dropped in September. An ode of gratitude for her present self — who will soon celebrate three months of sobriety after a quarantine-related relapse — and her journey ahead, the collection of 15 tracks brings to mind a mashup of influences, from the mystical feel of Stevie Nicks to the powerful vocals of Jefferson Airplane's Grace Slick. (In fact, the latter's hit "White Rabbit," which references the character in Lewis Carroll's Alice's Adventures in Wonderland, greatly inspired Muecke's creative persona.)
"I want to have my messaging as something serious, but also something playful, juxtaposing the different aspects of my personality: a very strong individual female, but also someone who likes to dress up and have fun," says Muecke, who has more than a decade's worth of journals filled with poetry, much of which is refashioned into lyrics for her music.
Captivated by the stage as a youngster, Muecke received her early training at Theatre Under the Stars. Not until her teenage years, however, did the spotlight instill in her an electrifying sense of empowerment. While attending Camp Jam at St. John's School, rock 'n' roll spoke to her soul. She was no longer portraying a character and telling someone else's story; she could tell her own, uniting her passions — music, film and literature — into one venture.
Fast forward to 2020: Muecke, currently based in L.A., has embraced her power from within during this crazy year, livestreaming performances online and, most recently, playing in-person shows in California and Colorado. She hopes to resume touring more widely soon. In May, she will head to Nashville to collaborate with producer and Grammy Recording Academy member Justine Blazer and award-winning songwriter Corey Lee Barker.
Art + Entertainment