The Outsiders
A documentary in the making poses the provocative question: Why does Houston's music scene still play second fiddle to Austin?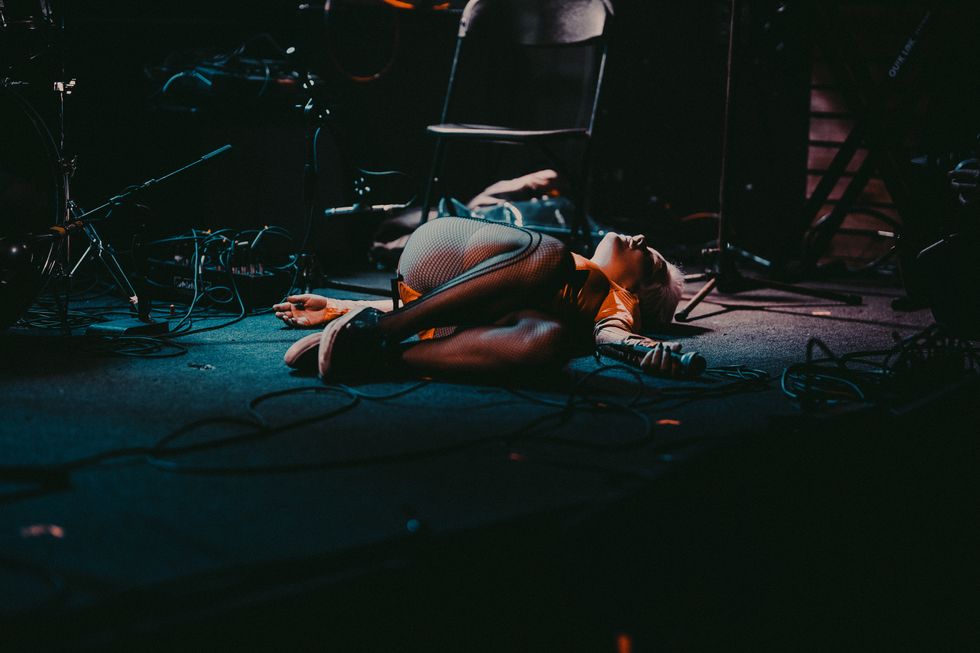 As far as music and entertainment capitals go, many consider Austin to be commensurate with Los Angeles, New York and Nashville. Sure, Austin has a lot going for it, but artists here in Houston often find themselves wondering, why not us? Houston has a larger population, strong universities, great cultural institutions and a thriving hip-hop culture, so why aren't entertainment professionals, specifically indie musicians, finding the same success and national acknowledgment here? 
---
It's a question that's been muttered by disgruntled bands and local venue owners for decades, and cinematographer and indie auteur Gavin Wegener is seeking answers in his new documentary, Outside of Austin. 
Wegener, 29, moved to Houston from Chicago back in 2014, and was immediately struck by the insular and almost secretive nature of the city's music scene. Last summer, backed by Prometheus Rex Films, he began filming shows and interviewing local bands and industry professionals. "Maybe that's some of the point of my documentary, exploring something I'm totally unaware of," he says. "Citizens who don't go looking for [the indie scene], don't even know it exists." 
Over the past year, he's worked with the owners of White Oak Music Hall, and built collaborative relationships with several top Houston bands, including Velveteen Echo, Lyta, the Wheel Workers and the Space Kiddettes. "[In the film], we get to see each band in a different way, sometimes onstage, sometimes in the studio. We want this to be well rounded, and to serve as a guide for aspiring musicians."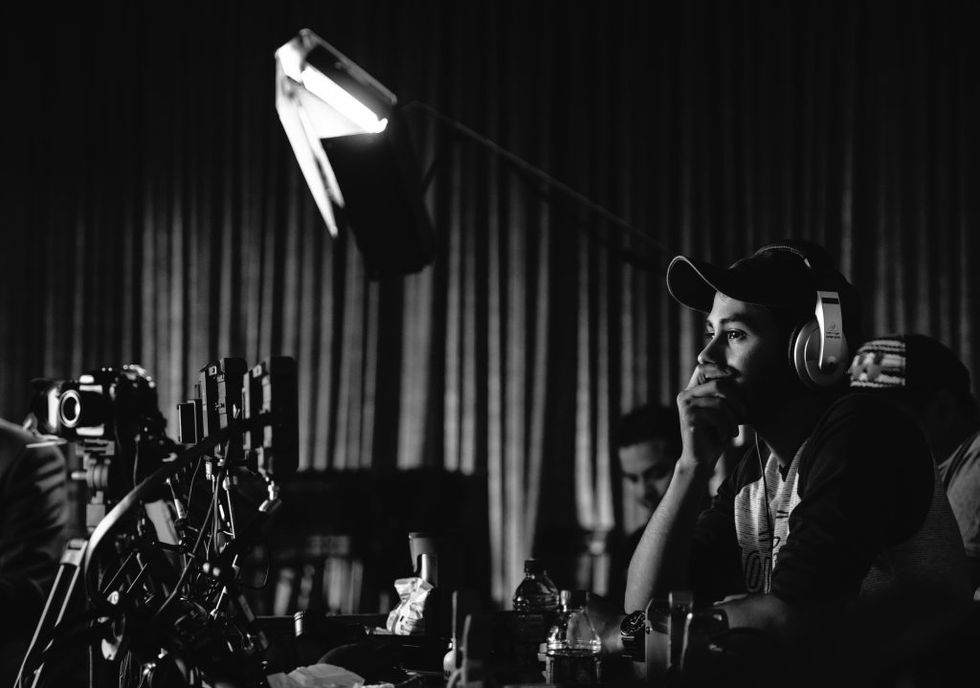 Filmmaker Gavin Wegener on the set of 'Outside of Austin'
In hours of interviews and backstage conversations, Wegener's isolated a few key issues he thinks most differentiate Houston from the state's capital. "On a city level, our government has a serious lack of assistance," he says, noting that sometimes it even prevents venues and festivals from launching. He also laughs when he shares the number-one grievance voiced by all live acts: "All the bands say that concertgoers here often show up to chat. They go to the front row of a show, with beers, and then yell over the music." 
Wegener says all of this puts a tremendous amount of pressure and responsibility on the performers themselves. "It's a tough job. They have to be creative and make music, but they also have to be their own promoters and coordinators." With this film, however, he's hoping to help foster a stronger support network, and also remind audiences that their participation is critical for a strong music culture.
The film remains in production, and Wegener and his team just started a crowdfunding site with the goal of raising $15,000. Back in January, the team organized a promotional concert at White Oak featuring several of the bands in the documentary, and they say to keep an eye on their Facebook page for future fundraising shows. The plan is to have the film finished and edited by late 2019 and released at festivals next year. 
"This is a passion project, and we really want this to happen," he says. "We want to show musicians that they really can make it happen here." 
Art+Culture