Iconic Restaurateur Tony Vallone Has Died
Vallone's wife Donna will 'continue Tony's legacy.'
Steven Visneau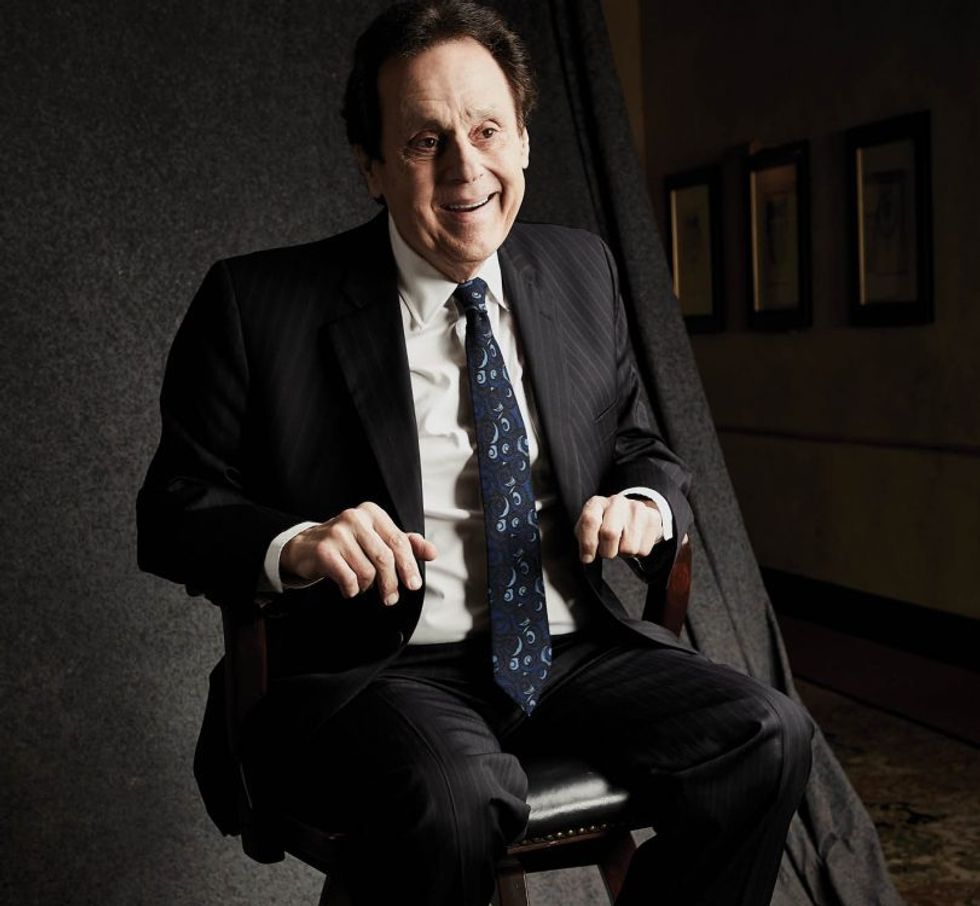 Tony Vallone, whose namesake fine-dining restaurant in the Galleria area set the tone for elegance and polished style in the industry in Texas for half a century, has died, his publicist said. He was 75.
---
Although his Tony's is well known for its appeal to the society set — any given lunchtime crowd is rife with boldface names like Lynn Wyatt, for whom a delicious salad of seafood and fruit is named — Vallone always insisted his real legacy would be perfectly executed Italianate food, served up with top-flight service to an exacting standard.
"Running a fine restaurant is detail work, fine linens from Italy, fresh flowers, real crystal and silver," Vallone once told a reporter. His influences ran to Naples. No fewer than seven U.S. presidents have sampled Vallone's fare.
A raft of Houston's top chefs trained under Vallone, and then fanned out to shape the city's sprawling, acclaimed culinary scene. These include Mark Cox, who ran Mark's restaurant for many years in Montrose, as well as Oliver Ciesielski, now of Avondale Food & Wine.
"I've lost the love of my life and best friend, but I will continue Tony's legacy," his wife Donna Vallone said in statement. Donna had been at his side, in life and in running the restaurant, for 36 years. Current Tony's chef Austin Waiter also plans to stay on board.
Vallone was among Houston CityBook's first "Leaders & Legends" honorees in 2018, and he hosted the celebration for the 2019 class at his restaurant. His Leaders & Legends portrait is posted here. The magazine's 2020 Leaders & Legends will appear in Fall 2020 issue, set to be published next week.
In 2005, Houston magazine food critic Janice Schindeler covered the relocation of Tony's "famously crimsoned Post Oak location" to it current setup in the Greenway Plaza area on Richmond. "Would the privileged patrons follow? In droves. In the dead center of a sultry Houston summer, the 200-plus-seat dining room buzzes with activity. … Diane and John Connally III, the late governor's son, are there, as are lifetime vice president of the Houston Rodeo and lumber company exec John Montalbano and his wife Angela. Attorney Gerald McDaniel and wife Anne are comfortable at their regular Saturday night table. Star-making national food critic John Mariani rates the wares, while top local style and society writers gather fodder for their columns. On Fridays at lunchtime, the divas and doyennes subtly work the room, brimming with execs and players."
Such a posh scene — appointed famously with fabulous, pricey art by the likes of Rauschenberg and Jesús Morales — was the norm at Tony's, whose "new" location remains a prime destination for foodies, socialites and swells of all sorts to this day.
Tributes from Vallone's peers have come tumbling into CityBook, such as the one from Brennan's of Houston proprietor Alex Brennan-Martin, a competitor of Vallone's for decades. "There are a few known by their first name because of outsized persona," he says. "Fewer still because of their outsized influence. My [late] mother was known as Ella. I know how much she admired Tony, as do I. I pray Tony finds his way to what Mom called the 'saloon in the sky' where I can envision the good-natured argument over whether the next bottle will be from California or Italy.
"The dining wherever they now are has certainly improved," he adds, "while dining in Houston will never be the same."
Art+Culture