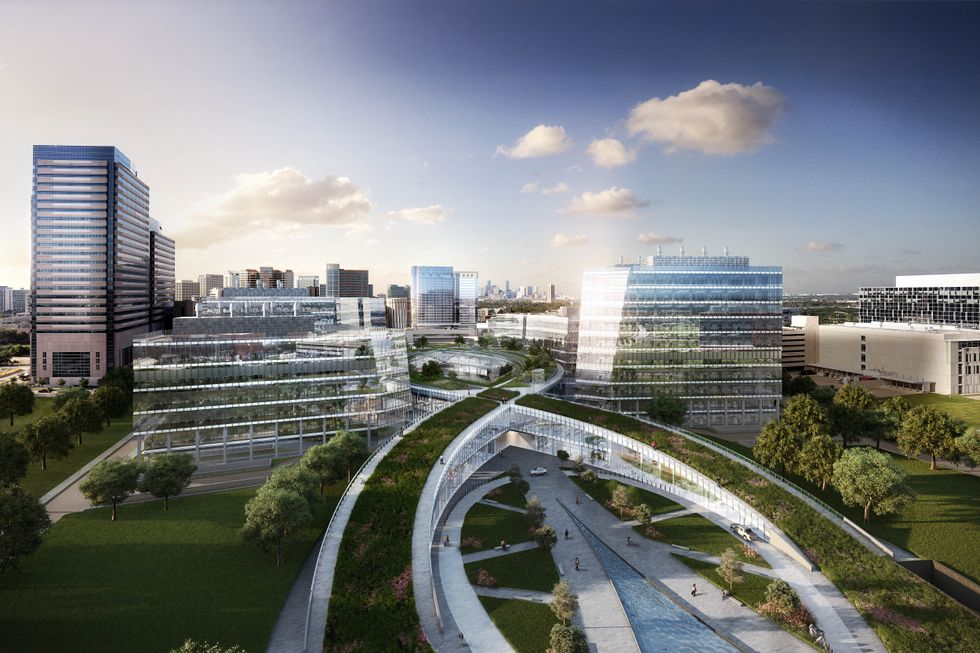 Already known for its groundbreaking innovation and research, the Texas Medical Center has announced another cutting-edge project: the TMC3 30-acre research campus, a collaborative endeavor from the Baylor College of Medicine, UTHealth, Texas A&M University Health Science Center and MD Anderson that will break ground next year.
---
The 1.5-million-square-foot campus, a central hub for researchers and doctors from the many participating institutions, will rise near Old Spanish Trail and South Braeswood and should be complete by 2022. In addition to being a home for the development of revolutionary and life-saving treatments and devices, this new shared space will create 30,000 new jobs and also secure Houston's place as a global capital for biomedical research.
Renderings from Gensler show a long, winding, multistory building that calls to mind a DNA strand — on top of which sits a rooftop park, 60 feet in the air, to be designed by landscape architect James Corner, known for developing New York's High Line. Helix Park will be open to the public.
There'll also be a 410-room hotel and conference center, because as Texas Medical Center President and CEO William McKeon said in a statement, "breakthroughs do not just happen in the laboratory. They also take place over coffee, on group runs or during chance encounters with colleagues."
Business+Innovation