Blossom Hotel Is Latest in Profusion of High-End Hotels in the Med Center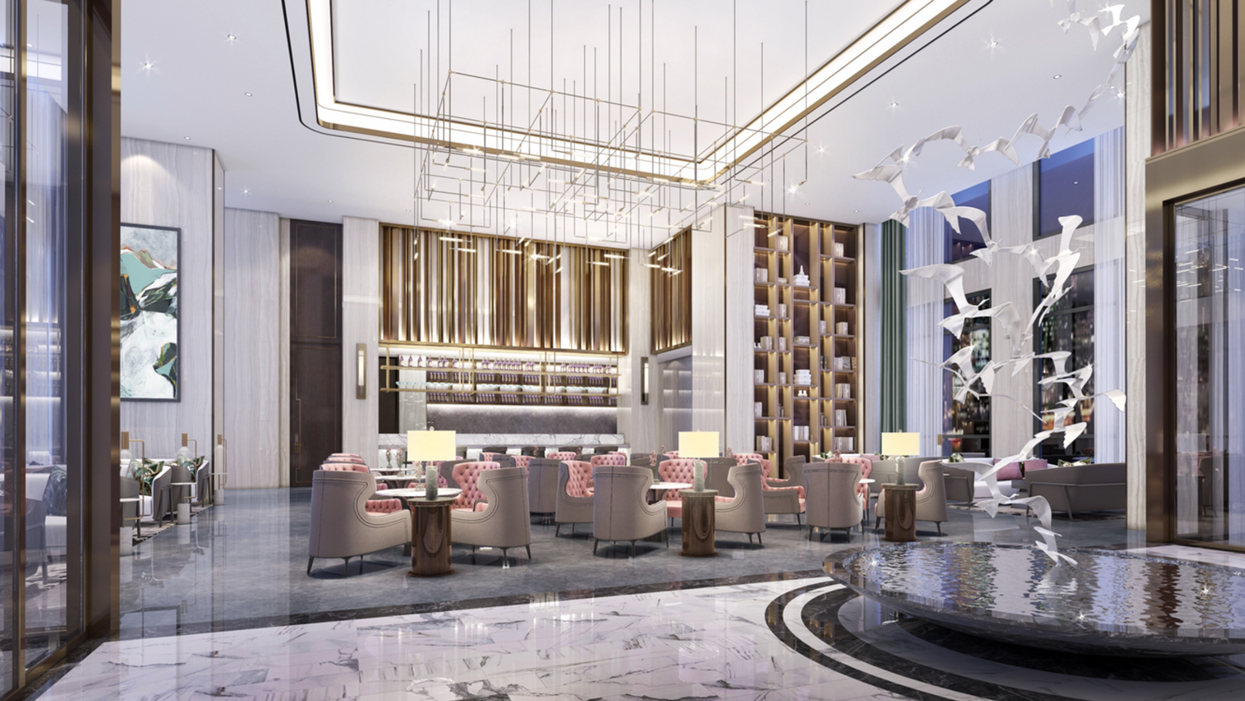 Houston's world-class medical complex will soon have plenty of high-end hotels to match! Each year, more than 7 million people visit the Texas Medical Center for treatment and conferences, and until recently, there weren't a ton of slam-dunk options for overnight stays in the area.
---
But a new luxury four-diamond hotel from the Blossom Holding Group has been announced, slated to open in April off Fannin between Old Spanish Trail and Braeswood. The design will be uniquely Houston, drawing inspiration from both the healthcare and aerospace industries, and offering 400,000 square feet of amenities — from a library and meeting spaces to a karaoke room and sprawling pool deck.
The 267-room Blossom Hotel – Houston will also offer long-term storage and laundry services, which appeal to those staying in the area for an extended amount of time. Translation services — Mandarin, Spanish and German — as well as appointing scheduling and other concierge-style assistance are all available.
Last month, plans were announced for a 350,000-square-foot, 14-story development with a Hyatt Place and Hyatt House at the corner of Old Spanish Trail and Fannin Street. When they debut in 2022, the two concepts together will offer nearly 300 hotel rooms, including 139 extended-stay rooms under the Hyatt House portfolio, ideal for families of patients undergoing long-term care at area hospitals. A seventh-floor amenity deck will tout a large pool area with skyline views, fitness center, laundry room and meeting and conference spaces. The project is developed by Houston-based commercial real estate consulting firm Satya.
In 2019, the 354-room InterContinental Hotel was the first luxury property to open in the area since the ZaZa (née Warwick), and earlier this year, the Westin Houston Med Center bowed with beautiful standard guest rooms and a handful of apartment-style rooms. Additionally, the TMC3 Collaborative Campus, an ongoing 1.5-million-square-foot project to accelerate research and advance human health, will house the TMC Hotel and Conference Center, with 410 guest rooms, when completed in 2022.
Home + Real Estate