Med About You
With soaring Safina first, and lately the new mid-century-savvy Terrace 54, urbane destination dining has come to the Med Center.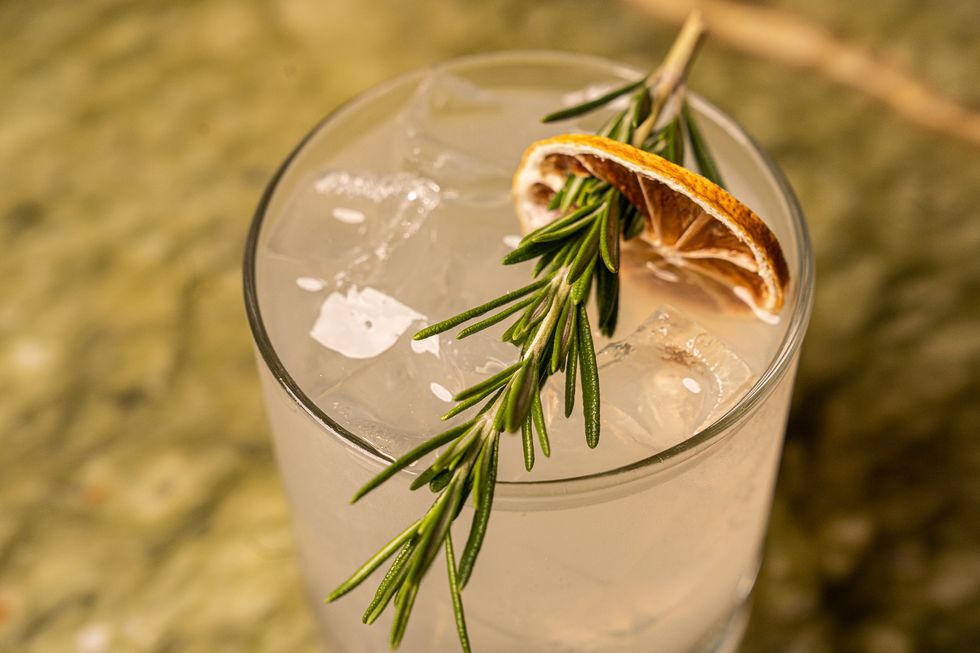 The Texas Medical Center has gotten a lot of national attention lately, with its docs becoming go-to experts on cable news, and with several Covid-19 vaccines in development within its reaches. But local foodies were already paying the district closer mind before the world health crisis, as two hotel restaurants here have emerged as must-hits.
---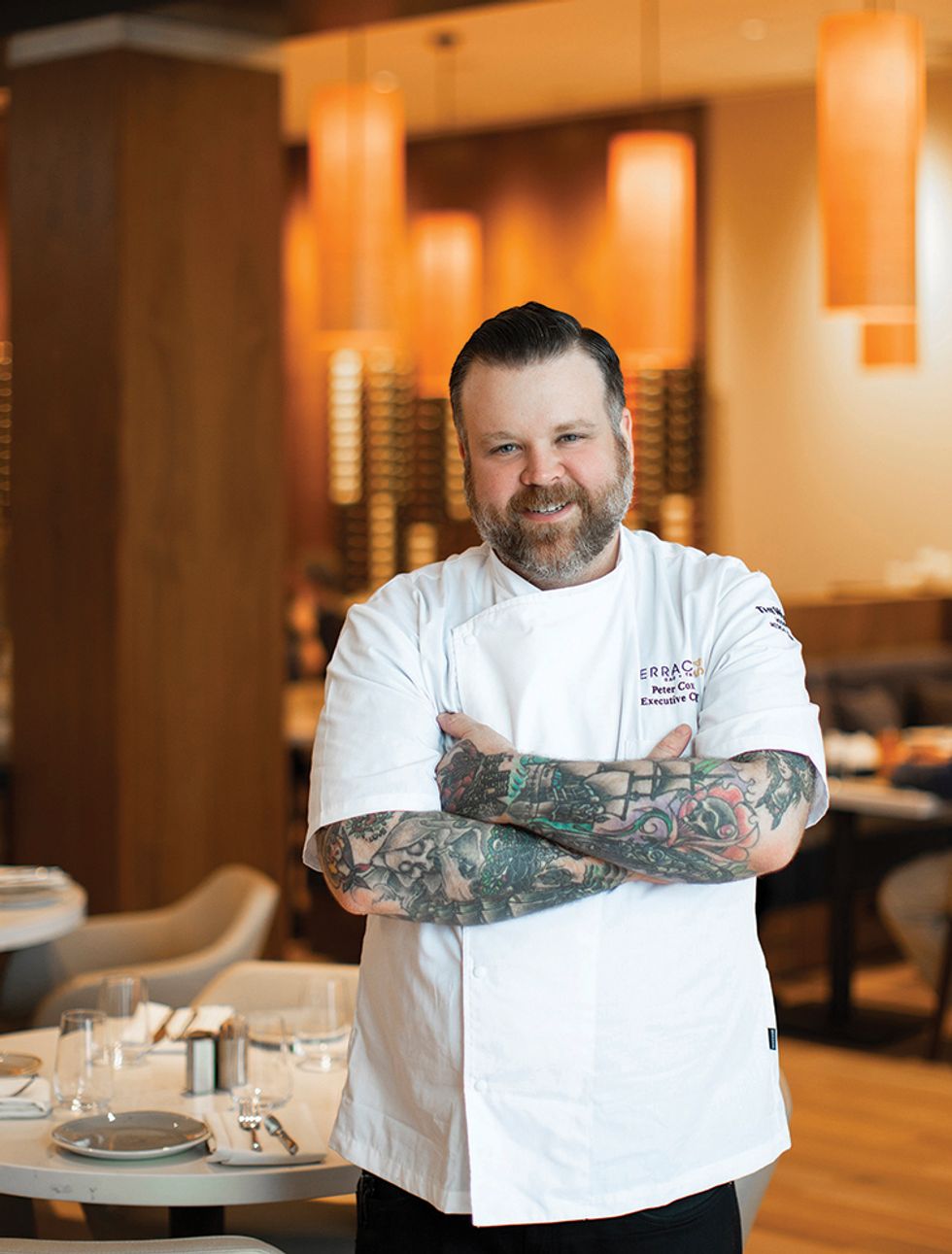 Terrace 54's Chef Pete Cox
On the fifth floor of the reverently renovated mid-century Medical Towers building — now the Westin Houston Medical Center, a sleek, art-splashed marvel that's made the news in its own right for its use of ultraviolet-light-radiating robots to sanitize and zap germs — has come Terrace 54 Bar + Table, which opened shortly before the lockdown. The hotel's lobby, appointed with memorably massive skylights, spills into the eatery, which in turn adjoins a generous, oh-so-urbane terrace and rooftop pool.
Chef Pete Cox serves up New American food bright enough to match the vividly mod-minded environs. He says he gets "food A.D.D.," so expect frequent menu updates and tasting options. Recent offerings have included a simply grilled artichoke with caramelized lemons and an eggy gribiche sauce, and a nifty nutty-tasting tagliatelle pasta dish with sage, brown butter, Parmesan and tiny crunches of walnut. Barflies and brunchsters will appreciate Terrace 54's emphasis on fun, shareable bites like the popular fried cauliflower with Serrano peppers, dill and feta mousse, a staple on the "social hour" menu from 4pm-7pm, perhaps best enjoyed at the onyx bar with a top-shelf raspberry margarita to wash it down.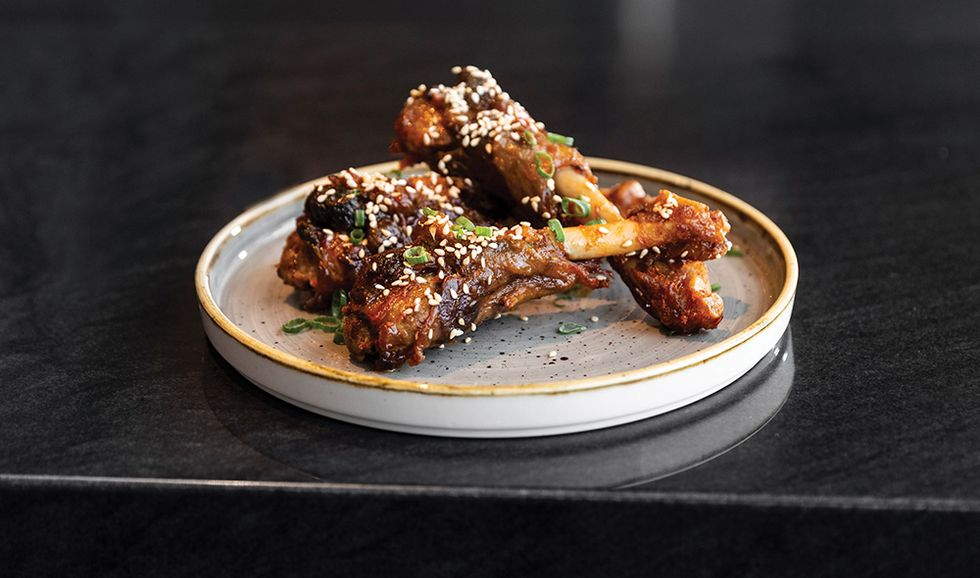 Terrace 54's Duck Confit Wings with scallions, sesame seeds, coriander and Korean pepper sauce
Meanwhile, nearby Safina in the Intercontinental has had a bit of a head start in delighting diners with its spin on you-won't-believe-it's-hotel food, as it's been around for a year now. In a high-soaring white-washed space, cut through with dramatic archways, and with mosaic tilework underfoot, Lisbon-raised chef Tiago Almeida brings to the table a Mediterranean menu starring simple dishes and, at times, pure joy. Witness the Safina Hummus, which is exceptionally fresh, lemony hummus topped with falling-apart short ribs.
Other standout starters include crispy Brussels sprouts, this version flavored with anchovies, honey, almonds, dill and pomegranate seeds. Almeida clearly knows his way around the Neiman Ranch lamb chops he serves with tzatziki sauce as an entrée, and seafood — à la gently seared and lightly seasoned Gulf snapper — can be paired with red meat options for satisfying surf-and-turf pairings.
AT TOP: At Safina, the signature G.N.T. is garnished with rosemary.
Uncategorized