Cook Like an Uchi Chef
Logan Crable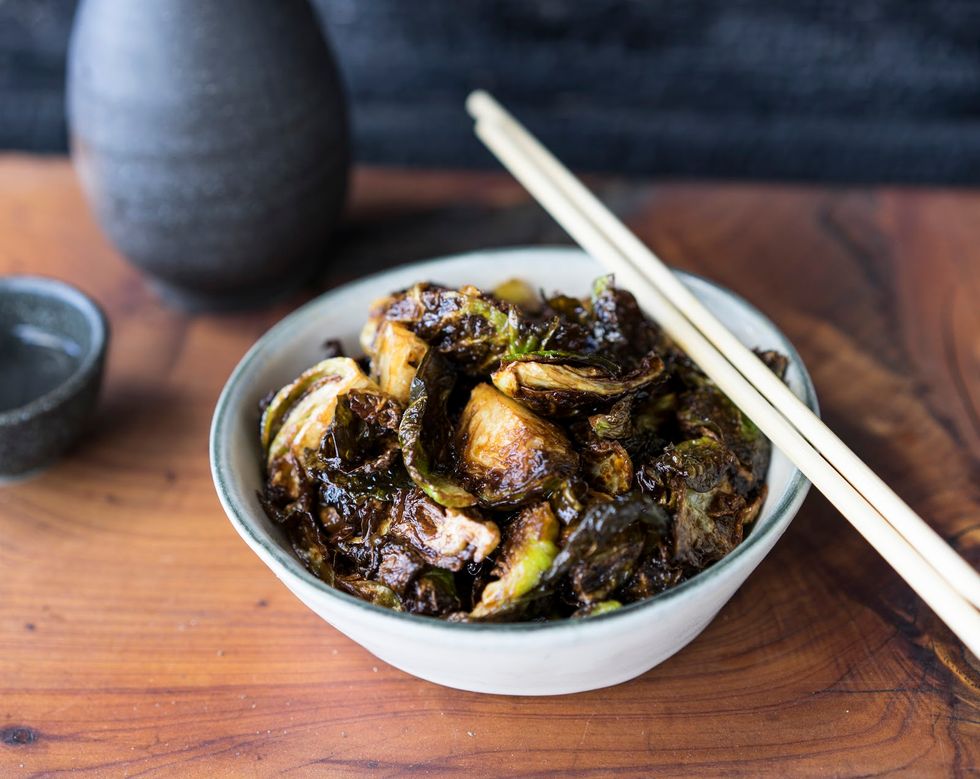 Uchi Houston's Chris Davies crafted a quick recipe you can cook in your own kitchen, with just four ingredients! It's worth adding these items to your next curbside grocery order to recreate the hip sushi restaurant's addictive crispy Brussels sprouts. Here's how you do it!
---
Create the sauce: Combine equal parts oyster sauce and Thai sweet chili sauce in a bowl, and add a few squirts of lemon juice.
Cut the Brussels sprouts in half or quarters; they should be about the size of a half-dollar.
Fry the veggies in canola oil until crispy.
Drain well on an oven tray lined with paper towels. While they're still hot, season with salt to taste.
Add the Brussels sprouts to the bowl of sauce. Mix until well coated, and serve!
Uncategorized