Split Personality
Fulton Davenport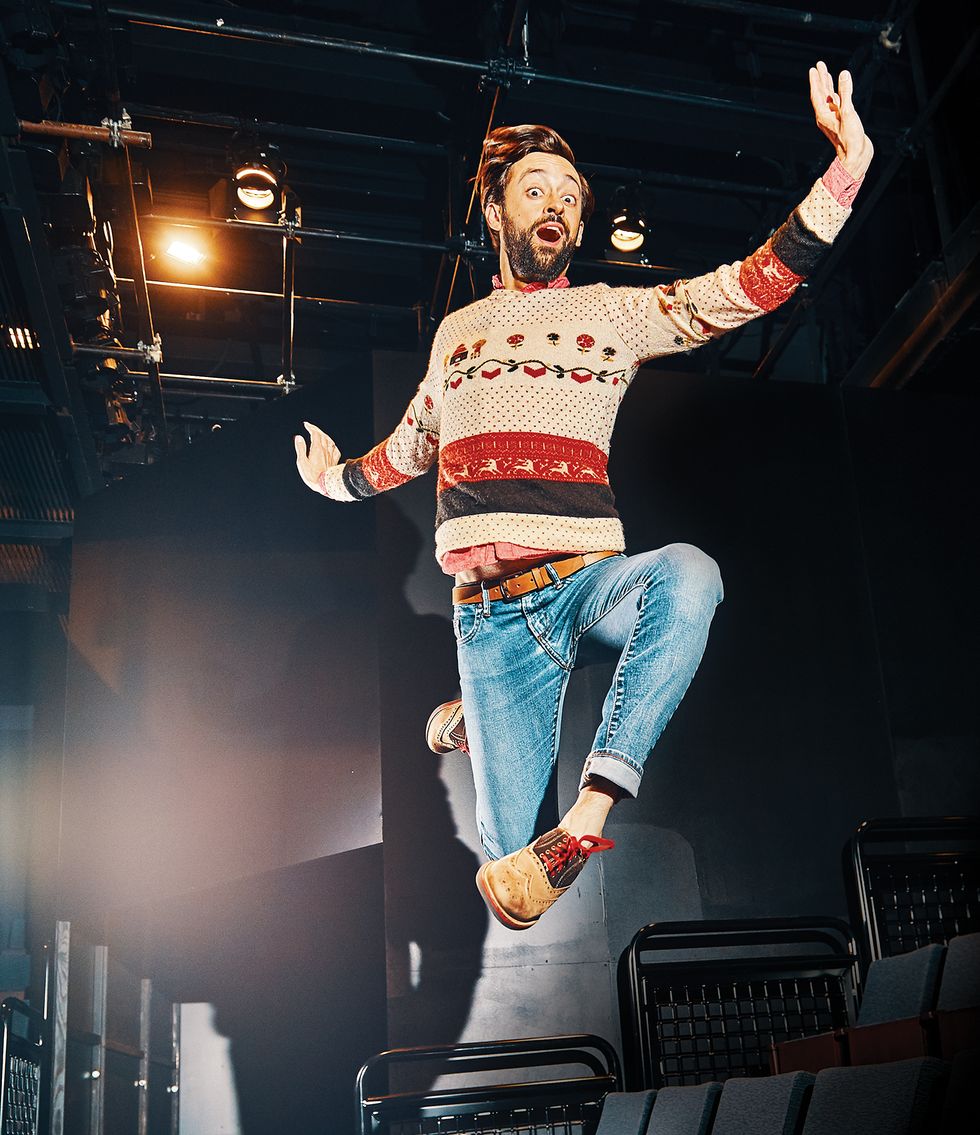 Dylan Godwin, 35, is the face of Christmas. Well, actually faces. As the star of the Alley Theatre's one-man show, Fully Committed, the Tyler, Texas area native plays 40 characters, all jockeying for a hard-to-get holiday table at a trendy Manhattan eatery. "One of the hardest things I've ever had to do," admits the still-new company member. "I can't think about it too much or I get hives." The lanky thesp is a self-described "Dick Van Dyke type" whose grandma still asks when he's going to do Mary Poppins, and he got his first break when he was cast in a tour of Fiddler on the Roof while still in college at Sam Houston. Can you spot two other fun facts (and one fib) about him here?
---
1. This isn't his first one-man show. He staged a one-kid Three Little Pigs on his Tyler, Texas-area ranch at age eight.
2. His favorite childhood pets included an emu named Friedrich.
3. He divides time between Houston and Mexico City, where his BF's family has lived for generations.
Art+Culture