Funky Houston Electro Artist Ishi Is Inviting You to Come with Him to Mexico. No, Really.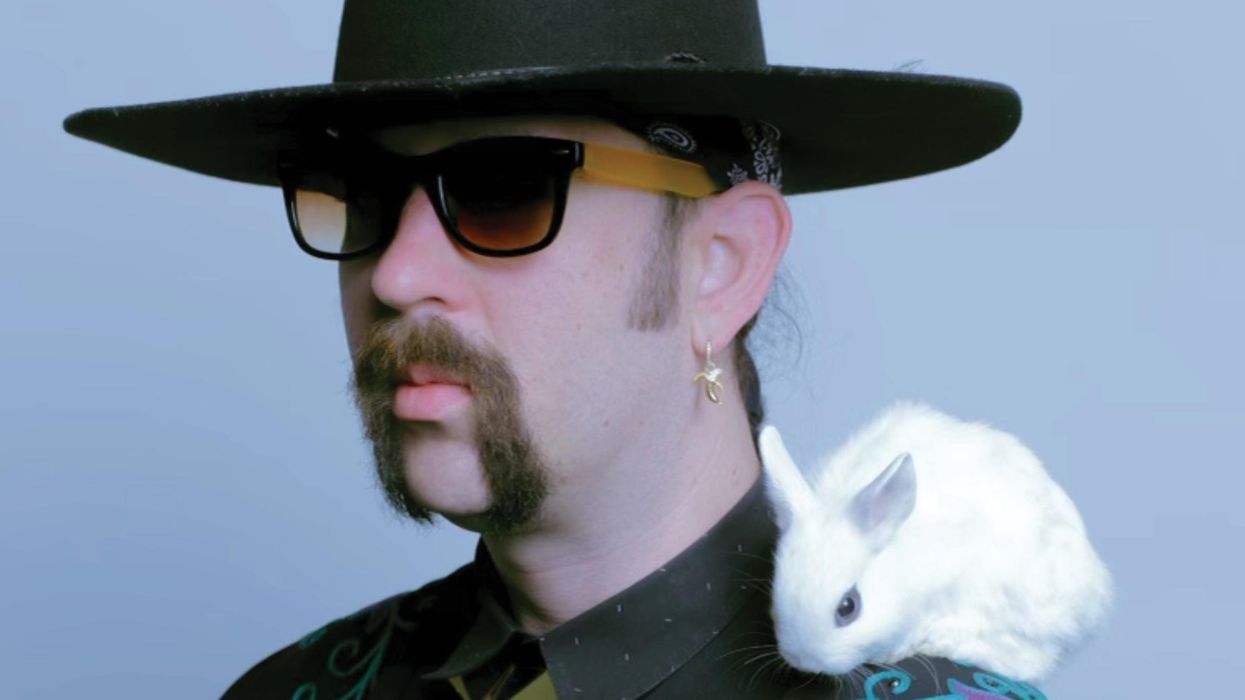 NOT SURPRISINGLY, ONE of the most stylish, soulful and funky electro artists to land in Houston in recent years boasts a new album with an equally eye-catching cover image.
---
Ishi's Sweet Gold, now available digitally and on 180 gram black vinyl, is a truly sight to behold. Staring down the camera behind tinted shades, his sculpted sideburns and horseshoe mustache perfectly complementing a black cowboy hat, is Kentucky-born, Texas-raised Ishi, who by day, goes by the name JT Mudd. Nestled within the tableau of flowers, ferns, and a couple of sexy Brâncuși-esque busts, lies Mudd's significant other, Shiva, looking very much like a goddess, draped in a gold lamé dress. But what's up with the trio of rabbits cuddled together on her thigh?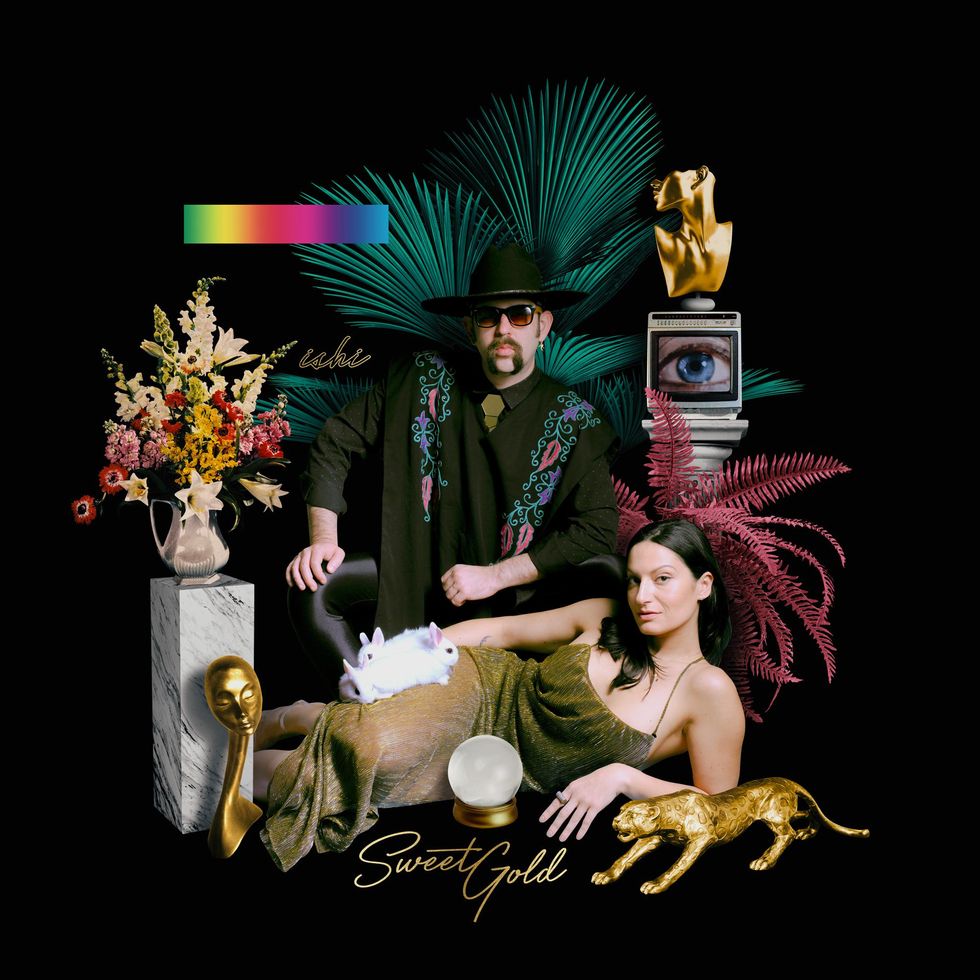 "She used to breed these dwarf bunnies," explains Mudd, whose laconic conversational style belies his larger-than-life onstage and video persona. "We took that picture probably about two months into our relationship, and she had these bunnies, and they just looked super cool."
Recorded mostly in Mudd's home studio over the course of two years, Sweet Gold is the sound of sweet bliss, with understated, tastefully programmed beats percolating beneath trippy keyboard colors, with Ishi's smooth, tenor to falsetto vocals shared with a cross section of guests, including Texas-based hip-hop and soul outfits Medicine Man Revival and Cure for Paranoia. On the title track, singer Nia Brock duets with Mudd on an acoustic guitar-driven ballad that sits just right at the center of this stylish and soulful suite.
"This record in particular came really naturally," says Mudd, who speaks highly of Brock's contributions to several tracks on Sweet Gold. "She has a great, great voice, and really helped elevate this record, just bringing another soulful, powerful element to the songs."
With Sweet Gold completed and out in the world, Mudd is preparing to host Piña Güera, multi-sensory boutique experience scheduled for May 5-8 at Hotel B Cozumel, Mexico, featuring live music, including a DJ set by Neon Indian, morning yoga and plenty of coastal adventures. The three-night event will cater to just 150 attendees, giving Mudd the opportunity to bring together "the beauty of nature" with high-end musical talent in an atmosphere where "you won't be bombarded with the mass energies of people."
It's all a part of Mudd's "multi-sensory" spirit, which emerged when he was just a kid, seeing Michael Jackson moonwalk on the Grammys, listening to the high harmonies and watching the choreography of groups like New Kids on the Block, and playing bass guitar in punk rock bands. "Whether it's running sound or performing or promoting a show, and now promoting a festival," says Mudd, "I've have never said 'yes' to anything else except music."
Art + Entertainment