Jewel Box
Zadok Announces New Mixed-Use Development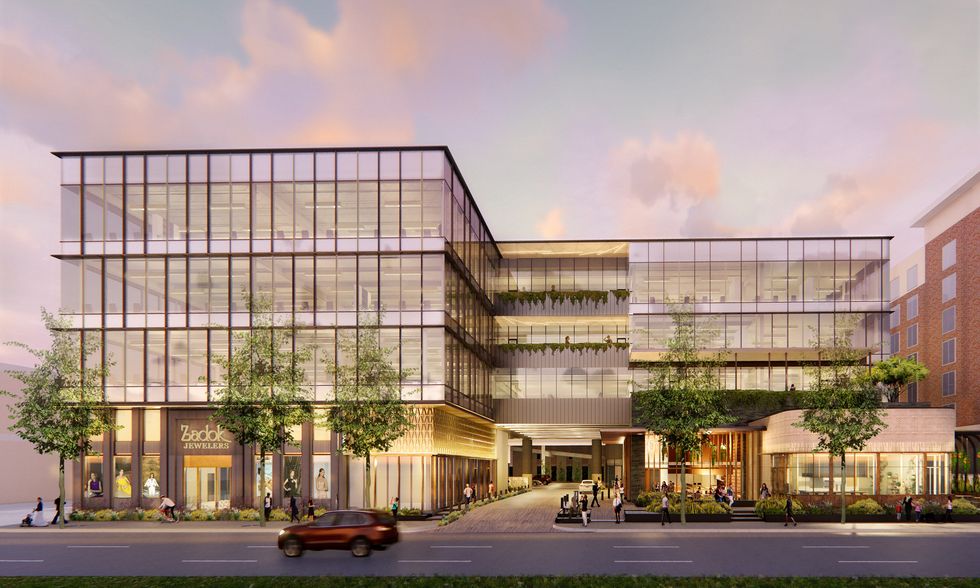 Iconic Houston jeweler Zadok has announced plans to build a mixed-use development on the reinvigorated Post Oak Boulevard. Groundbreaking of the five-story, 112,000-square-foot, Michael Hsu-designed building will take place in August, at 1801 Post Oak, the former location of Gerald Hines' Post Oak Row strip center.
---
The Zadok family acquired the property from Hines nearly a decade ago. "Since purchasing this prime parcel, we've carefully considered numerous partnership opportunities, ranging from luxury hotels to office towers," said Dror Zadok in a statement. "We're so happy to have made the decision to retain full ownership and creative control."
Plans for the development will capitalize on the redesigned Post Oak's pedestrian-friendly elements, including tree-lined sidewalks and a hidden parking garage. Across from the new Zadok store, which will double the size of its current footprint, Hsu is including a pair of adjoining two-story restaurant spaces — with big patios! — and nearly 70,000 square feet of office space above it all.
The development — with a facade of brick, glass and cut stone that is native to Texas — will aim for LEED Silver certification. "We believe the scale and quality are very much in keeping with this stretch of Post Oak," says Dror, "and truly complement the world-class neighborhood that Uptown Houston has become."
Uncategorized