This Hard Seltzer Sipper's Trendy Texas Concoction Has Cornered the Canned Cocktail Market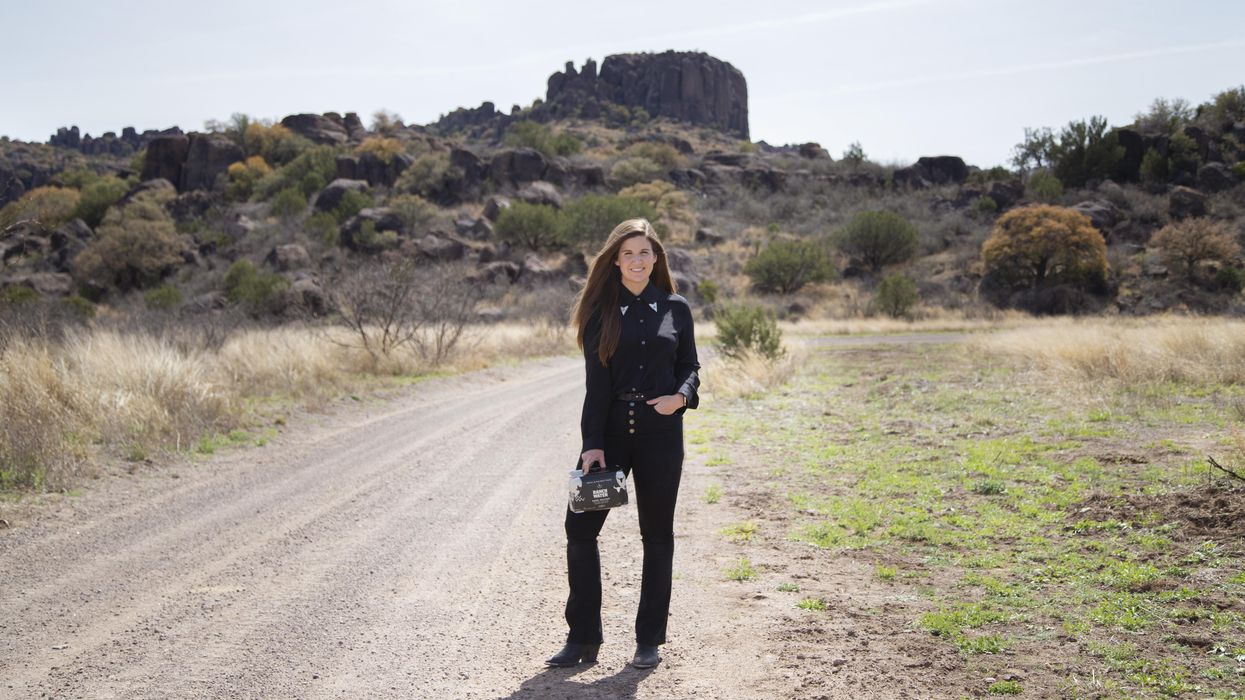 "ROOTS IN FAR West Texas," gently states every can of Texas-based hard seltzer purveyor Lone River's Ranch Water hard seltzers, in rather small text beneath where the concoction boasts its modest 80 calories — for those who count them — and 4 percent alcohol by volume. Although the subtle state-pride messaging might be easy to miss, especially by those who have spent the day throwing back cans of the pleasant, sugar-based brew — which now comes in varieties including Original, Spicy, Rio Red Grapefruit and Prickly Pear — the story behind the message is much larger than its font size would indicate.
---
While an increasing number of beverage companies are lately promoting canned, hard seltzer versions of West Texas' famous Ranch Water cocktail — a refreshing and approachable blend of tequila, lime and sparkling mineral water favored by generations of cowboys — only upstart hard seltzer brand Lone River can claim actual West Texas lineage. Its founder and CEO, Houston-based Katie Beal Brown, has family roots there stretching back over 100 years.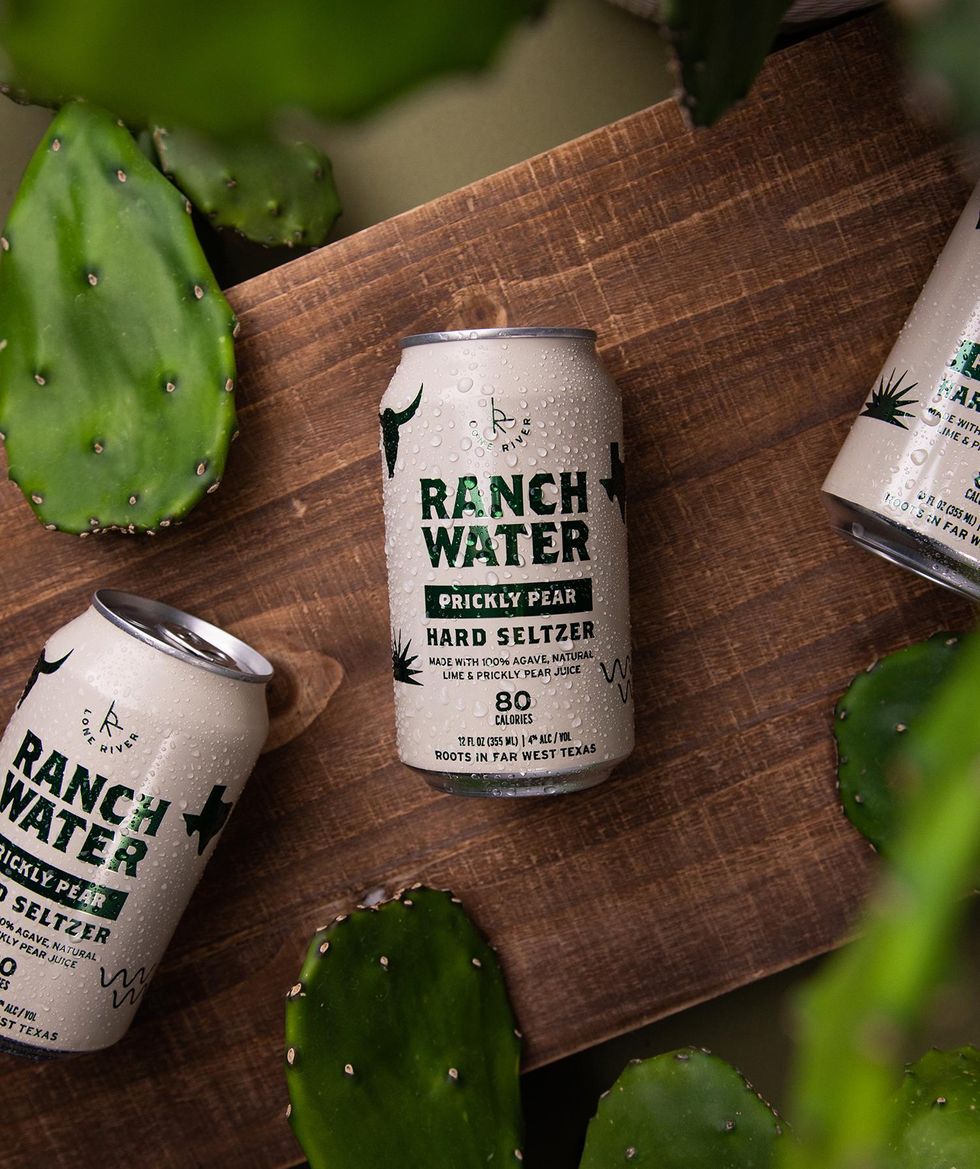 Brown grew up splitting her time between Midland and her family's working ranch between Fort Davis and Alpine, where several generations of her family has enjoyed the area's signature drink after long days wrangling cattle in the dry heat. So, it's only natural that her company's hard seltzer version of the cocktail has become one of the fastest-selling cans in the increasingly crowded canned Ranch Water market.
"I don't know anything else because it's been so much a part of my life," says Brown of her family's ranch-centric lifestyle. "It's a piece of my family's history and a place where we have celebrated so many milestones."
Although Brown eventually left the dusty plains of West Texas to work at a top-tier advertising firm in the more vertically inclined concrete jungle of New York City, part of her knew there was no way she could totally escape her Texas roots. "There's nothing more Texan than a Texan that does not live in Texas," muses Brown. "I feel like when you're away from Texas, you almost cling onto those things that make you a Texan. For me, one of those things was Ranch Water."
The entrepreneur, who now lives in Houston with husband Tyler and their two-year-old daughter, remembers when the idea for a marketable new product first came to her. It was around the time the canned hard seltzer market was starting to take off a few years back. While sitting around a campfire in upstate New York with some of her close friends, to whom she had introduced to Ranch Water (naturally), Brown vocalized her desire to transform a Texas cult favorite into an enterprise. "It could be something that you could package," she remembers saying, mostly just thinking out loud. "That, for me, was a very poignant moment."
After returning to the city, Brown introduced the idea to her advertising firm. Their confidence in the project gave Brown the confirmation she needed to quit her agency job and, in the fall of 2019, launch a fundraising campaign for Lone River. She officially launched the product into a crisis-rocked and wildly uncertain market — in April of last year.
"It was peak pandemic time at that point," she recalls, noting the disruption that Covid caused at every point of her nascent brand's supply chain. "I cannot believe the product even got on shelves. Nobody knew what was going on or how to navigate it, so we had to be really resourceful."
Although it was first launched barely a year ago in just two states — Texas and Tennessee — the canned Ranch Water hard seltzers purveyed by Lone River, which was just acquired by Diageo, can now be found on supermarket and liquor-store shelves in 22 states. Here in her home state, Lone River has a nearly 4 percent share of the overall hard seltzer market, which is said to be worth $1.8 billion nationally. Brown reports that her product easily outpaces all other Ranch Water-style and agave varieties currently being proffered in Texas.
She credits much of the success of her brand to its high-quality ingredients, which include organic agave nectar and actual fruit juice. "A lot of brands will use natural flavorings instead of fresh juice because it's more complicated in production because of how you have to pasteurize it and things like that.
"We also wanted this product to be approachable and available," she adds, "so that's why we have a price point that's competitive to light beer, and it can be found in places where you can find light beer."
Brown also believes her brand taps into an aspirational Western lifestyle that people all across the country are becoming enchanted by — whether they have roots in Texas or not. It's a lifestyle trend that's increasingly visible in art, music and fashion. She's happy to be a part of that Western-centric movement, she says, but she also wants to do her part to safeguard it from too much commoditization.
"I really feel charged to preserve the culture that's connected to Ranch Water and where it comes from," she says. "I feel like when you disconnect it from its birthplace in far West Texas and what it means to the people out there, it loses some of that intrigue that draws people into it."
People + Places