Move Over, White Claw. Texas' New Hard Seltzers Are Here!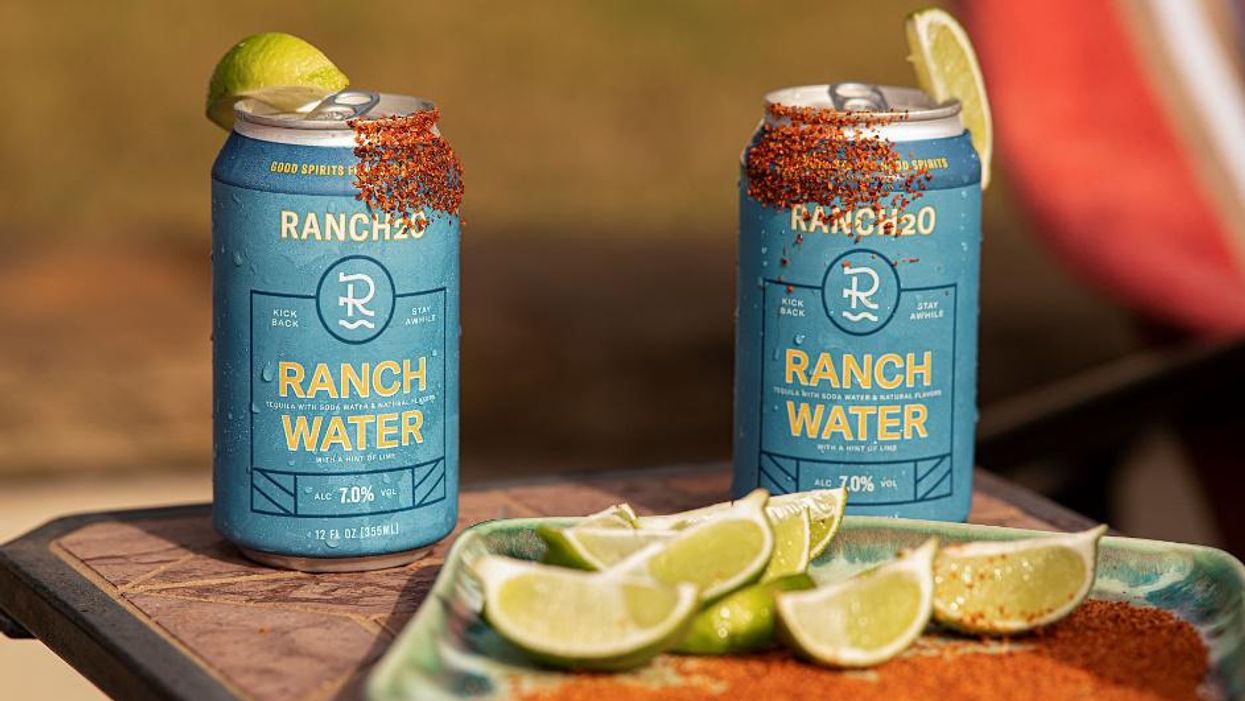 KNOWN AS THE "unofficial cocktail of West Texas," Ranch Water, a refreshing and low-calorie blend of tequila, lime and soda water, has long been a staple of glass-raisers across Texas eager to find a simple and refreshing way to imbibe away their sweaty summer malaise. Since everything is bigger in Texas — including the bubbles — this classic Texas cocktail is getting its own national holiday.
---
National Ranch Water Day will now officially take place on April 11 every year due to the work of Texas-based RancH2O Spirits, which registered the holiday in the National Day Archives. RancH2O offers its own canned version of the staple cocktail, which it officially launched in October of last year alongside three other canned hard seltzer flavors — Classic Marg, Vodka Soda and Gin Fizz.
RancH2O may have been an early Texas entry into the canned hard seltzer market, which has been dominated for the past few years by early innovators like White Claw and Truly, but several other Texas and regional favorites like Karbach Brewing, which launched its Ranch Water hard seltzer back in January, have started to pile hard into the mix.
In late March, Saint Arnold Brewing Company debuted its Superfine hard seltzer lineup. The line, which the company says uses high quality, 100 percent real fruit in its recipes, is now available in variety packs containing a delightful mélange of the lines four flavors: Mimosa Morning, Berry Lounge, Sangria Sunset and Lemon Drop.
Also in March, it was announced that Diageo acquired Texas-based Lone River Ranch Water, launched by Houstonian Katie Beal Brown last spring. Former ad exec Brown navigated a new industry during the global pandemic, and her creation — in flavors like Spicy (with jalapeno, of course) and Rio Red Grapefruit — was among the fastest-selling brand in the segment.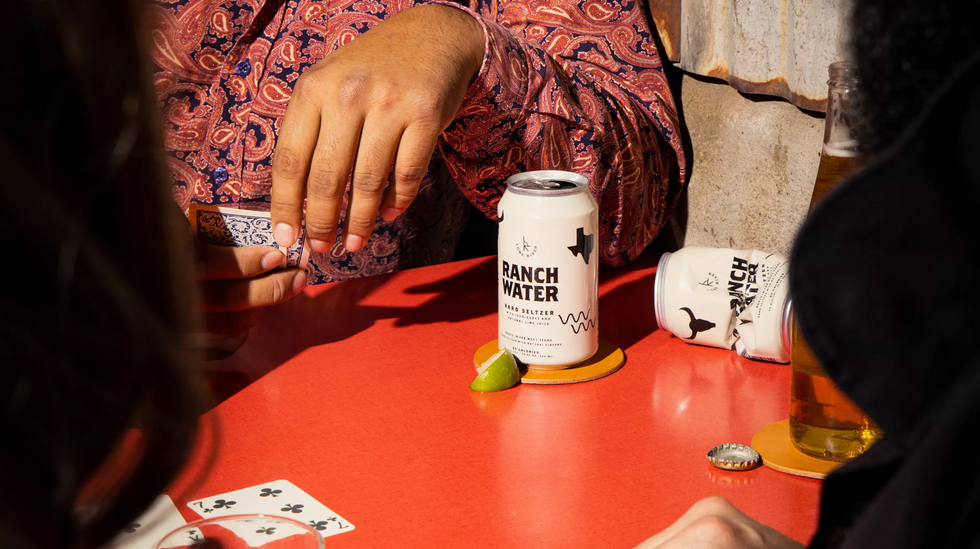 Texan favorite Topo Chico, owned by Coca-Cola since 2017 when the soda giant acquired the beloved Mexican company for a cool $220 million, also released its first line of canned hard seltzers late last month. Topo Chico Hard Seltzer, which comes in four fruity flavors — Exotic Pineapple, Strawberry Guava, Tangy Lemon Lime and Tropical Mango — provides imbibers with a bold punch rounded out by the brands famous bubbles.

And coming this month is dive bar staple Lone Star Brewing's first foray into canned hard seltzers. Lone Star Agave Seltzers come in two flavors — Agave Lime and Agave Watermelon—that are inspired by beloved Texas ingredients and local taste profiles.
So, on April 11 of this year, grab yourself a pack of one — or all — of these refreshing new entries into the Texas spirits market and raise a glass to the first official National Ranch Water Day.
Food