Film Critics Launch Fundraising Initiative to Save Iconic River Oaks Theatre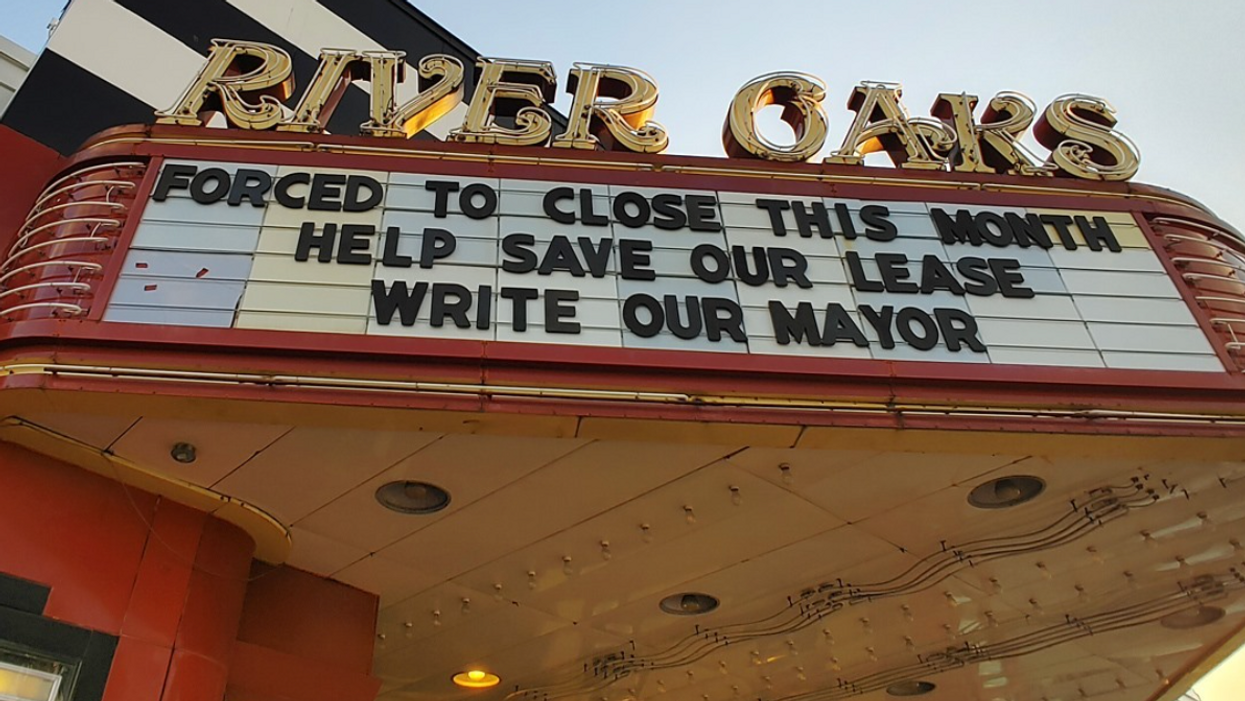 SINCE 1939, LANDMARK'S River Oaks Theatre has been a celebrated fixture in the River Oaks District. It's entertained generations of Houston cinephiles through the always meticulously curated list of films, both vintage and new, that it proffers to its patrons, in the beautifully ornate interior of its gilded building — one of the last Art Deco buildings built in the city and one of the few still standing.
---
But the theater's movie screening days may come to a permanent end soon if it doesn't come to a new rental agreement with Weingarten Realty, which owns the property and is said to be upset about the theater falling behind on its rent due to the ongoing pandemic.
If a new agreement is not reached soon, the iconic theater could shutter by the end of this month, leaving few options for local film denizens eager to enjoy screenings of vintage, independent and international films and depriving future generations of Houstonians the pleasure of participating in the theater's raucous and long-running performances of The Rocky Horror Picture Show, which it has historically offered up to its ever-enthusiastic patrons every Saturday.
In the hope of averting the historic theater's looming closure, the Houston Film Critics Society (HFCS), composed of local film journalists, has introduced their "Operation: Save Houston Cinema" initiative to rally support and funds for the beleaguered theater. For the initiative, HFCS is encouraging as many fans of the theater as possible to purchase tickets, both online and in person, to help curtail the theater's pandemic-induced budget shortfall and hopefully give the theater some more wiggle room in its lease negotiations with Weingarten.
"The River Oaks Theatre is not just a beautiful example of classic cinema architecture," said HFCS President Doug Harris in a statement announcing the initiative. "It's a retreat, a temple, a sanctuary of sorts. And it's one of the few remaining showcases for independent and international films."
To do their part, local film denizens can purchase tickets for in-person film screenings (the theater continues to enforce mask and social distancing protocols and limit capacity to 50 percent) or they can purchase tickets to virtual screenings, which the theater is currently offering for acclaimed Korean-American drama Minari. Another easy way to support the theater is by purchasing gift cards that are redeemable at Landmark Theatres across the country.
"If this is just about money, then let the money talk," continued Harris. "This theater means more to a lot of Houstonians than any park, shrine, or statue — and nobody demands increasing ROI from trees. In a city this big, with the resources we have, we cannot and should not lose another classic theatre."
Art + Entertainment