Latest Dish - Summer 2020
Houston's best food news, in small bites ...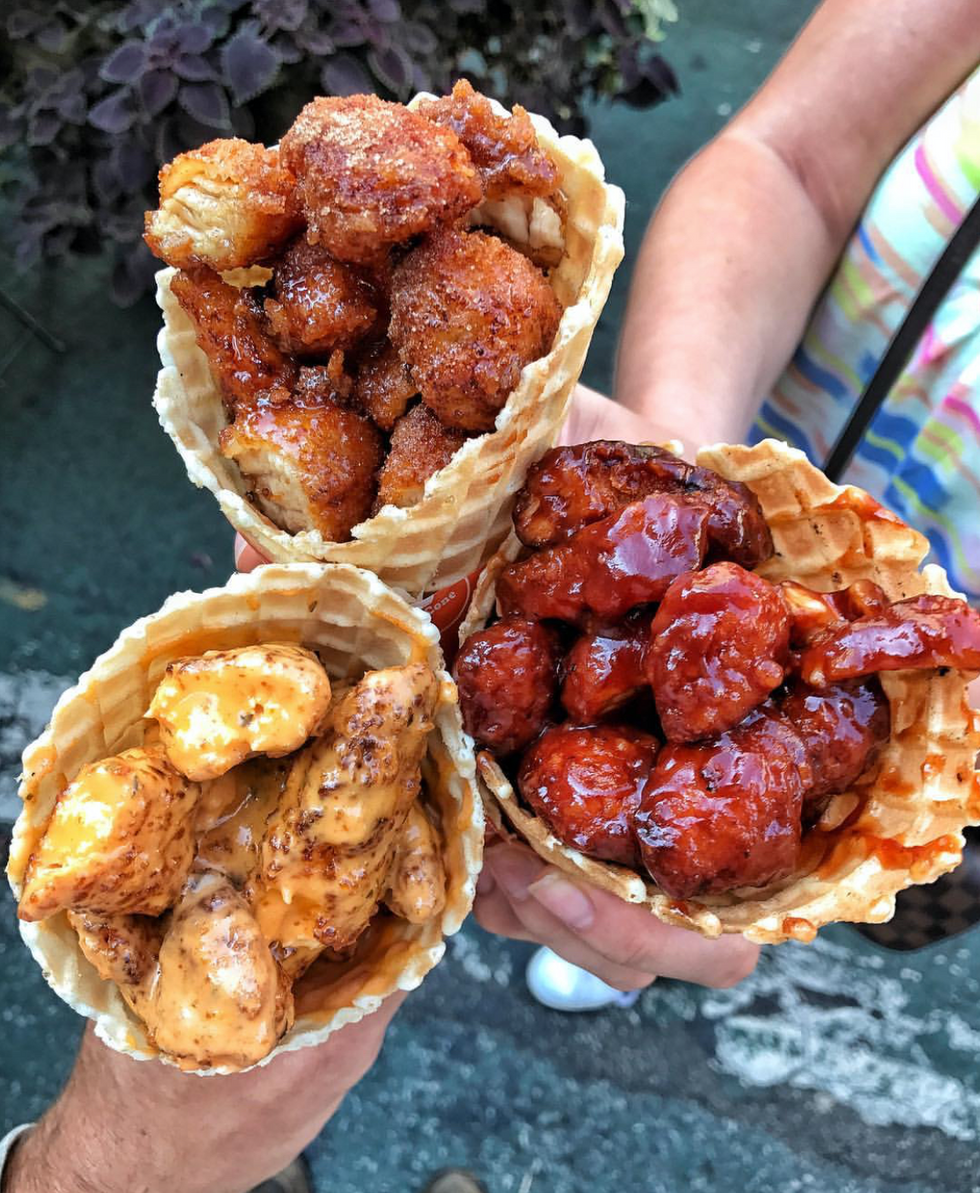 During the shutdown, restaurants were forced to innovate — and many thought of ideas that'll stick around! Brennan's of Houston (3300 Smith St., 713.522.9711), for example, will continue its at-home kits for classic Creole cocktails like Bloody Marys, and its DIY Bananas Foster package. A'Bouzy's (2300 Westheimer Rd., 713.722.6899) "Shuck at Home" offering comes with a dozen oysters, sauces like red-wine-shallot mignonette, saltines and a bottle of Veuve — delivered to your door for less than $70. And Arnaldo Richards' Picos (3601 Kirby Dr., 832.831.9940) wants to make sure your backyard pool party is hopping, with giant punch bowls (each serves eight!) to-go.
---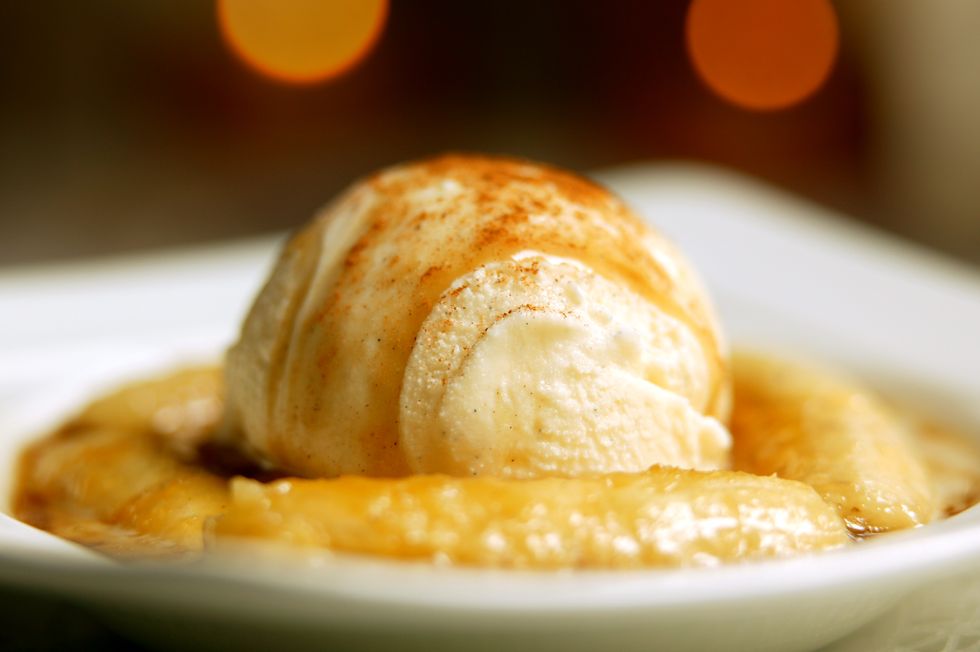 Bananas foster at Brennan's
What's the next fantastical foodie creation to take over your feed? The mouthwatering meals from Chick'nCone, a New York-based street-food purveyor who opened an outpost in the Heights right before lockdown. Snag a famous handheld-chicken-and-waffles concoction with sauce-drenched tenders served in a hand-rolled waffle cone — and why not double-fist with an order of Cajun fries? 1919 N. Shepherd Dr.
The cheekily named Austin-based Filipino restaurant Be More Pacific is now serving its chicken adobo and spicy coconut-curry-lime-bacon fried rice in the Heights. Bonus: Expect a reverse happy hour on weekends from 9pm-11pm, and karaoke rooms available for rent nightly. 506 Yale St., 832.582.5264
Cypress-based Brazilian steakhouse Gauchos Do Sul has opened in the former Up location in Highland Village, with a wine bar, several private dining rooms with killer views, and a well priced happy hour. The restaurant gained something of a cult following at its original Vintage Park location for its traditional rodizio-style service and fun extras like candied bacon. 3995 Westheimer Rd.
An outpost of health-minded Flower Child and, at the opposite end of the new mixed-use development Market at Houston Heights, Kin Dee Thai Cuisine, are now open. The brainchild of two longtime friends, Kin Dee serves authentic eats from four regions of their native Thailand. Wash it all down with a Tom Yum, a Thai-tinged version of a classic margarita! 1533 N. Shepherd Dr.
The owners of Kin Dee
The food and beverage industry was undoubtedly one of the hardest hit by the Covid crisis, and some restaurants in Houston decided to close permanently amid the shutdown. The flagship location of The Tasting Room in Uptown Park has closed; its CityCentre restaurant remains open. Beloved burger chain Bernie's Burger Bus shuttered all of its outposts after 10 years, and Barry's Pizza near the Galleria closed after nearly four decades in business. Similarly, Patrenella's ceased operations after 28 years. Poitin in Sawyer Yards also made the decision to close; chef Dominick Lee has returned to New Orleans.
While two all-day bar-cafés did not reopen — Montrose's Penny Quarter, from Bobby Heugel and Justin Yu, and David Buehrer's Tropicales — a new one in Midtown is set to bow this summer. Mongoose versus Cobra will reopen as Red Dwarf (1011 McGowen St.) on July 1 under new ownership. Beginning at 6:30am, find a full-service coffee shop, which transitions into a bar and music destination at night.
AT TOP: Mouthwatering eats from Chick'nCone
Food+Travel