Lee Ellis, Houston's Godfather of Comfort-Food Chic, Has Died
Julie Soefer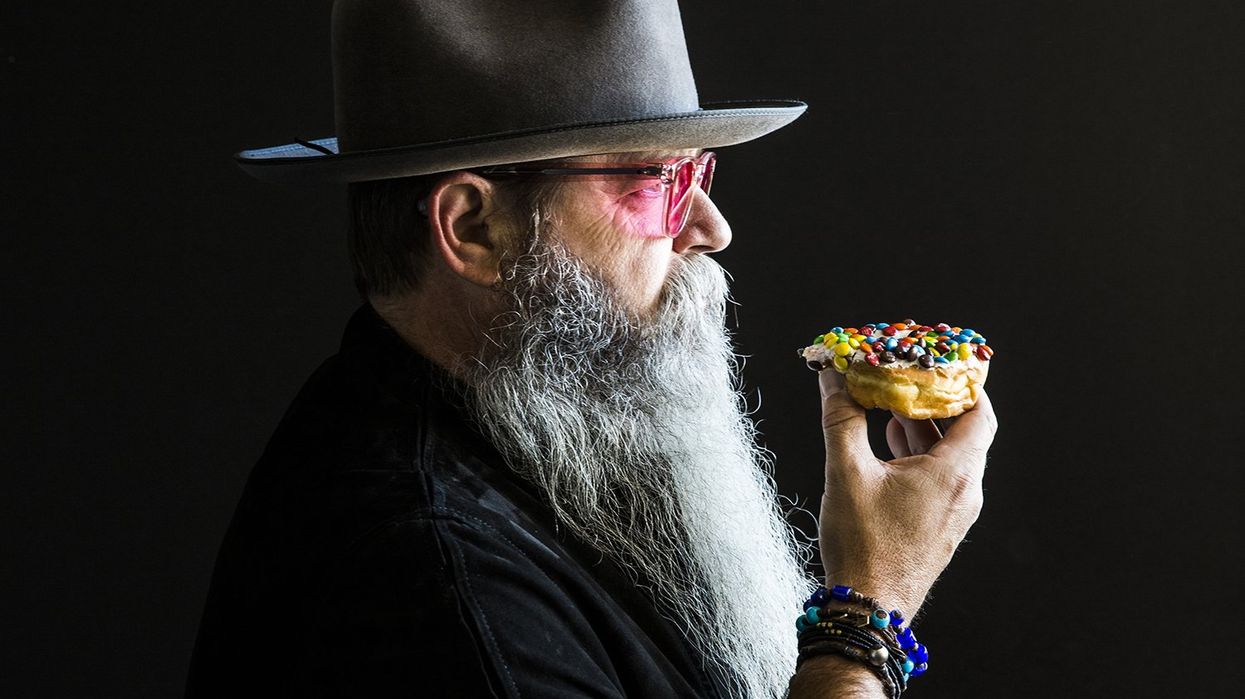 ONE OF THE giants of the Houston restaurant scene, my friend, the restaurateur Lee Ellis, has died. A pal of Ellis' tells me he succumbed to a heart attack yesterday in Round Top, Texas. He was just 63.
---
I've followed Lee's career for many years, taking note of his rise to notoriety as the brainchild behind the BRC Gastropub — remember that big red rooster statue out front on Shepherd? — and Liberty Kitchen. The success of those concepts, which elevated "fun" food to haute cuisine, as did similarly novel restaurants like Max's Wine Dive at the time, earned Lee the nickname I often used when writing about him — the Godfather of Comfort-Food Chic.
In 2015, as we were making plans to launch CityBook magazine the following year, my photographer friend Julie Soefer and I created a series of faux covers to use to promote the soon-to-be-announced new publication. Lee was so influential at the time — and, with his long, gray ZZ Top beard, so cool — he was among our subjects, along with the likes of Lynn Wyatt, rocker Kam Franklin and a bevy of top models. I've always loved that cover.
Lee's approach to food reminded me a bit of Dolly Parton's approach to style: "It costs a lot of money to look this cheap." He may have just been serving French fries, but by damn he was going to fry them in butter, as he did at one of his later concepts, Star Fish. And if you ordered gumbo at Liberty, it didn't just come with rice; there was also a side of old-school, like-grandma-made potato salad, a nod to his Cajun roots in Lafayette, La.
Also at Liberty Kitchen, it wasn't enough to serve a fabulous thick slice of red velvet cake for dessert. Lee also provided the option of tossing the whole thing into a vintage-looking drugstore mixer with premium ice cream and making it into a milkshake. Oh my, those were good.
At his State Fare, Frito pie was a delicacy. At Lee's Fried Chicken and Donuts, two of every Southerner's favorite dishes found themselves together at last. With a drive-through!
In his last years, Lee, a cancer survivor, broke ties will his former partners and no longer had a hand in the restaurants spawned by his whimsy and flair. Many of them are closed now; State Fare and Liberty Kitchen continue on under new ownership. It was rumored that Lee, a perfectionist deeply committed to his own clever ideas, could be challenging to work with at times.
He and wife Melissa Savarino, a jewelry designer and retailer, moved to Round Top, where, per reporting by the Houston Chronicle's Greg Morago, he operated the Ellis Motel lounge and the Round Top Smokehouse barbecue joint. Lee seemed on his way to building another delicious empire in his new home base.
One of the great accomplishments of my life was when Lee came to my house for dinner and assessed that my homemade gumbo was pretty good. As personal triumphs go, little else can compare.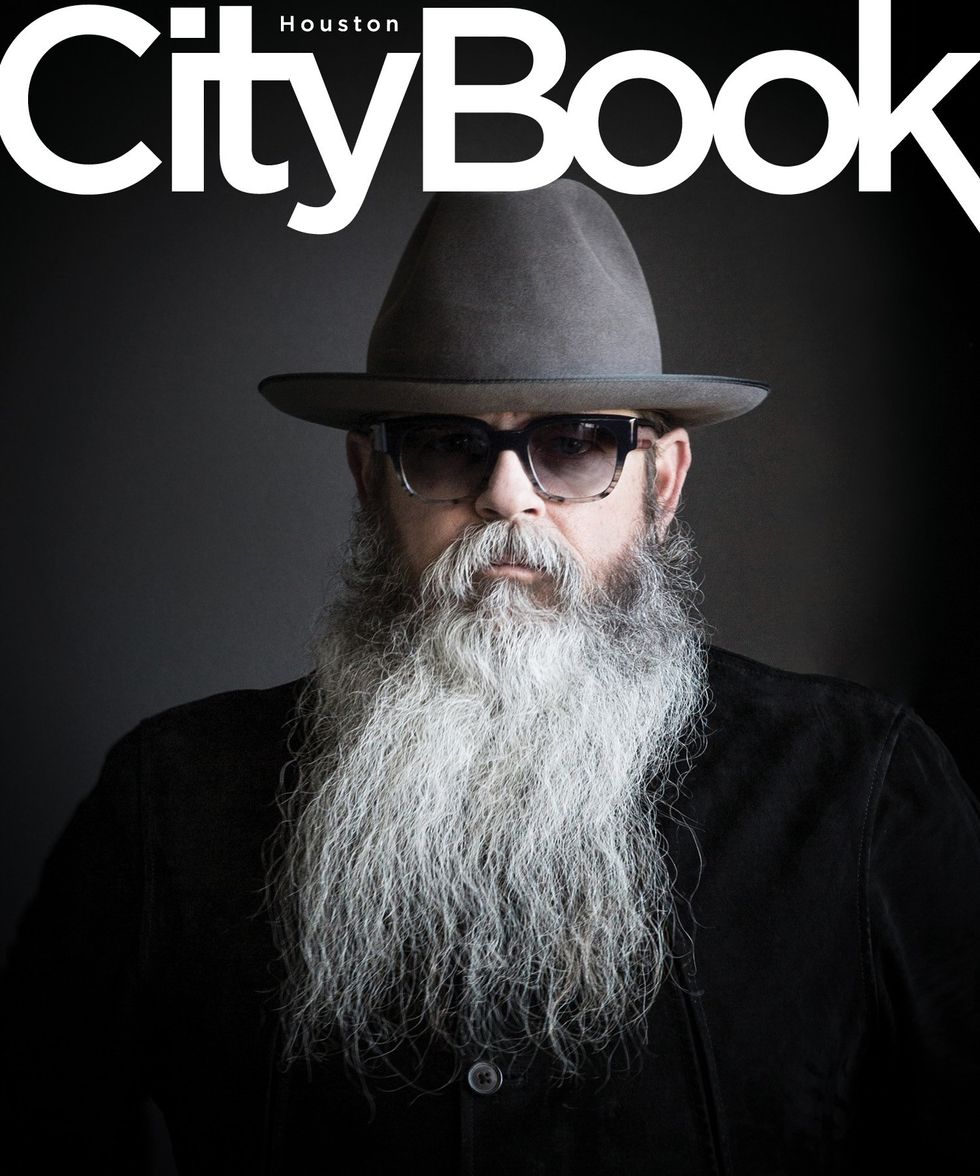 Restaurateur Lee Ellis appeared on a 2016 mock cover of 'CityBook,' used to promote the magazine's launch that year.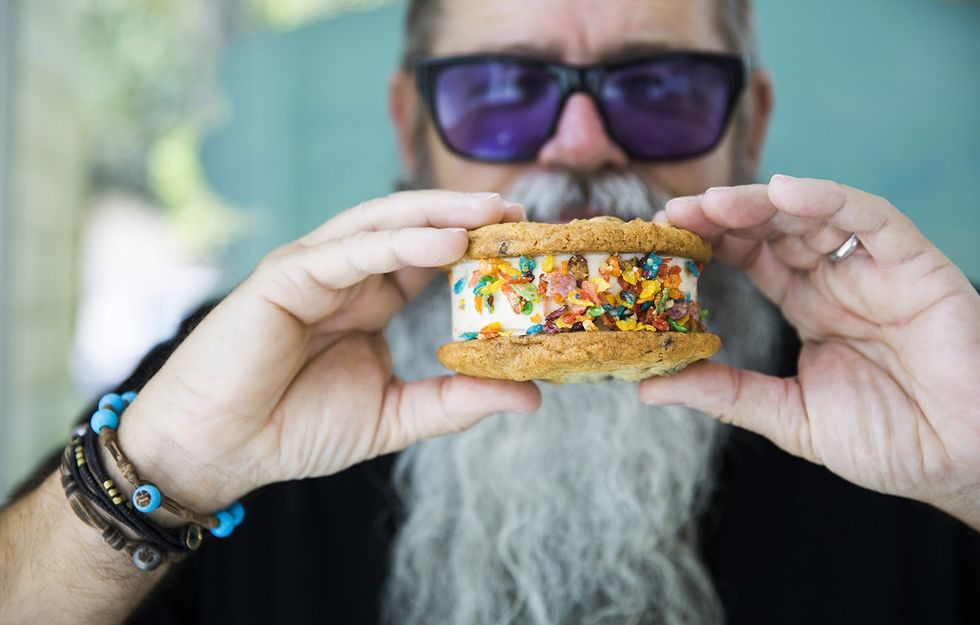 People + Places