After Refusing to 'Exploit' Herself in Pandemic, Third Ward-Raised Musician Returns with New Work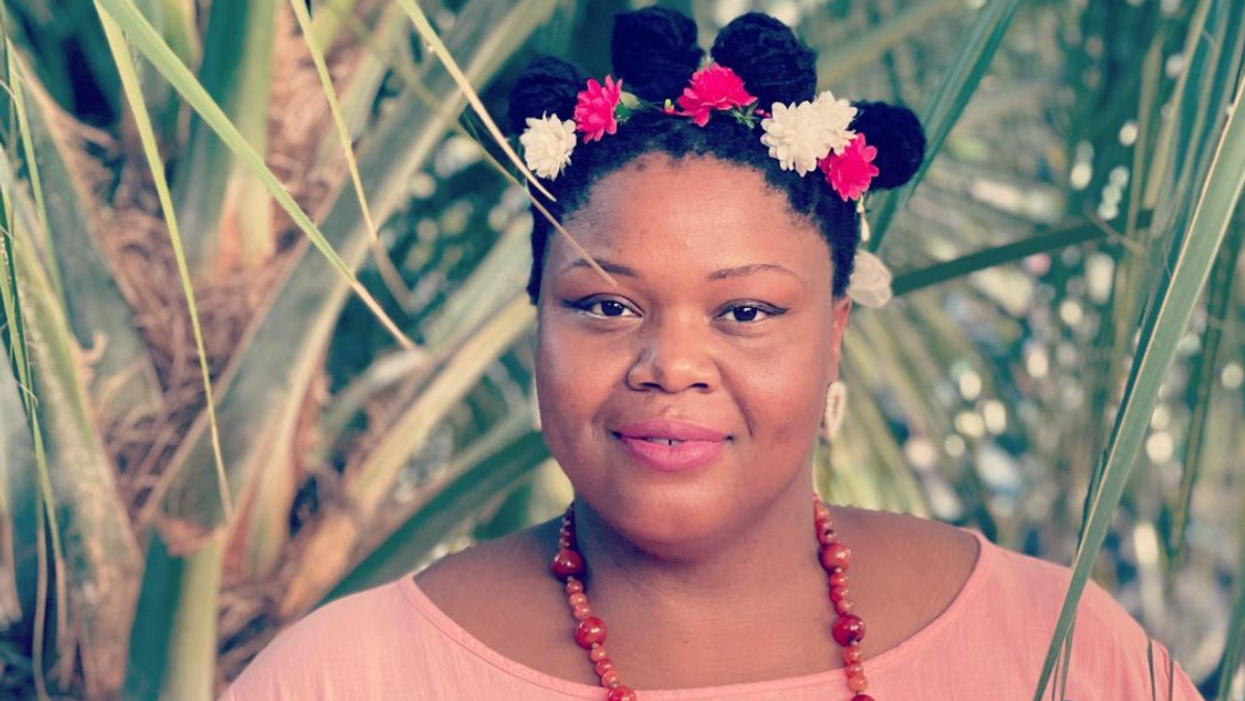 ICONOCLASTIC HOUSTON VOCALIST, composer, filmmaker and interdisciplinary artist Lisa "Li" Harris has been shredding musical norms for decades through her highly creative and experimental works, often rooted in meditation, the exploration of relationships, and so-called deep listening.
---
The classically trained opera singer and improvisational music pro, who grew up in Houston's historic Third Ward, before moving to New York to study at The New School's Mannes College and the Manhattan School of Music, has made a name for herself with her nonconformist body of work that pushes boundaries — both sonically and philosophically — and has made her into one of the music world's chief outliers.
Harris, who just released a new solo album last week on Juneteenth, last summer dropped a highly experimental and atmospheric album with flutist Nicole Michell that explored the dark and apocalyptic themes in famed science fiction author Octavia Butler's Parable of the Sower and Parable of the Talents novels. Commissioned by the Art Institute of Chicago, the live-performance album, EarthSeed, was performed and recorded back in 2017. The book series on which the album is based takes place during a global pandemic in a dystopic society riddled with structural racism.
"The pandemic … made the album more relevant," she says.
Unlike many performing artists during the pandemic, Harris, who also teaches at The New School's College of Performing Arts, shied away from replacing her usual live performances with work in the digital space. "I think that what is super important in my live performances is the energy that is exchanged between me and the audience," she says. "They give me so much and I give it back, and I didn't want to just try to commodify that and fit it in with a sense of urgency. Maybe we aren't supposed to be consuming something right now. Maybe we are just supposed to wait."
The artist-activist also wanted to avoid the digital arena, concerned it was being dominated by continued violence against Black Americans. "I was being asked a lot of times to do live performances just in service to people being sad. It felt like it was kind of going into a void. I'm supposed to be making a performance that's supposed to counterbalance this death that's happening? When systemically and judicially those things are not being responded to? The deaths are not being accounted for, so now that's another thing that falls … on the back of artists to make up for. I'm not a judicial system, and I can't rewrite or correct history just by exploiting myself."
In her Juneteenth-released debut solo album, titled Life and That, Harris explores continues exploring racism and other prescient topics, like student loans, but through brighter, more upbeat tunes. "2020 was a lot, and I feel like this album is one that people can listen to in 2021," she says.
The nine-track album includes three improvisational interludes that Harris calls "vibes" and six more traditional — at least for Harris — tracks that feel improvisational but that she had already written before recording them with her bandmates for the album, which included Will Van Horn on pedal steel guitar, Clifton Joey Guidry on bassoon, Joey Romano on mandolin, Burniss Earl Travis II on bass and Charles Haynes on drums and percussion. Harris also played piano and the theremin for the album, in addition to performing all of the vocals and compositional work.
"Improvise as much as you want, but in this structure. This is how they go," she remembers telling her bandmates before the recording of the tracks. "I wanted that feeling that an improvisor knows, where it's kind of breezy and carefree. I wanted it to have that feeling, but I also wanted it to be within the structure of those songs."
Harris is already hard at work on her next project, an eight-hour durational dream album that she started recording in Marfa back in April based around a fictional place called "Afram" (Marfa spelled backwards) that she imagines as an alternate space for Black and indigenous people. For that, she'll be studying the earth's waves and the landscape around Marfa, which she will then interpret on on an 11-foot chime.
She's excited, she says, about using the upcoming project to further connect with her ever-expanding and diverse audience base. "For a long time, I used to say anyone with ears was my audience. I still feel that way. Anyone who likes to listen, anyone who wants to have fun or likes to dance — anyone can be my audience if they want to."
People + Places