Dapper Gents Gather for Fash Bash at Buck Mason
Swiggard Creative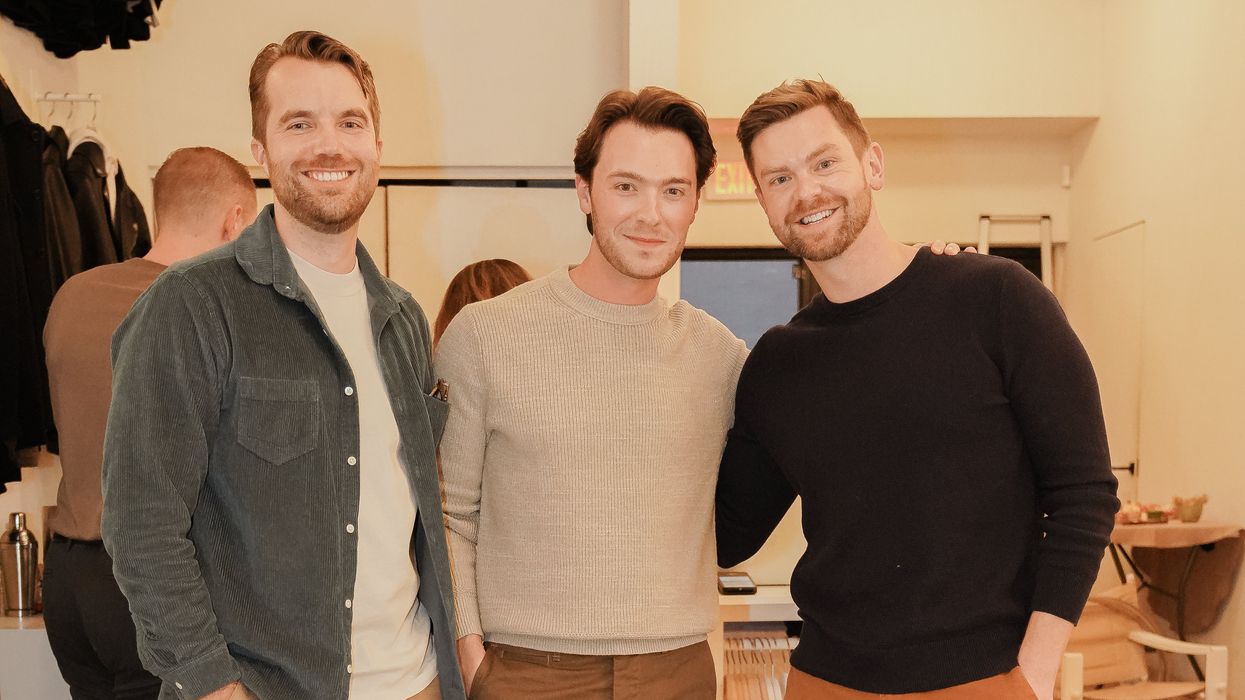 ON A DELIGHTFULLY crisp autumn night, a group of dapper dudes gathered to peruse Buck Mason's Fall 2023 collection in the hip Montrose Collective development, which is quickly becoming a see-and-be scene.
---
Upon arrival, gentlemen mingled over Maker's Mark Old Fashioned cocktails and charcuterie boards by neighboring wine bar Fiora's Bottle Shop, all while perusing the seasonable wares (and the classic car parked in the middle of the store!). The sip-and-see was hosted by The Montrose Collective, Buck Mason and William Finnorn of Martha Turner Sotheby's International Realty.
Just in time for Houston's cold front next week, Buck Mason's fall 2023 collection promises a collection of refined textured knits and relaxed thermal layers and flannels.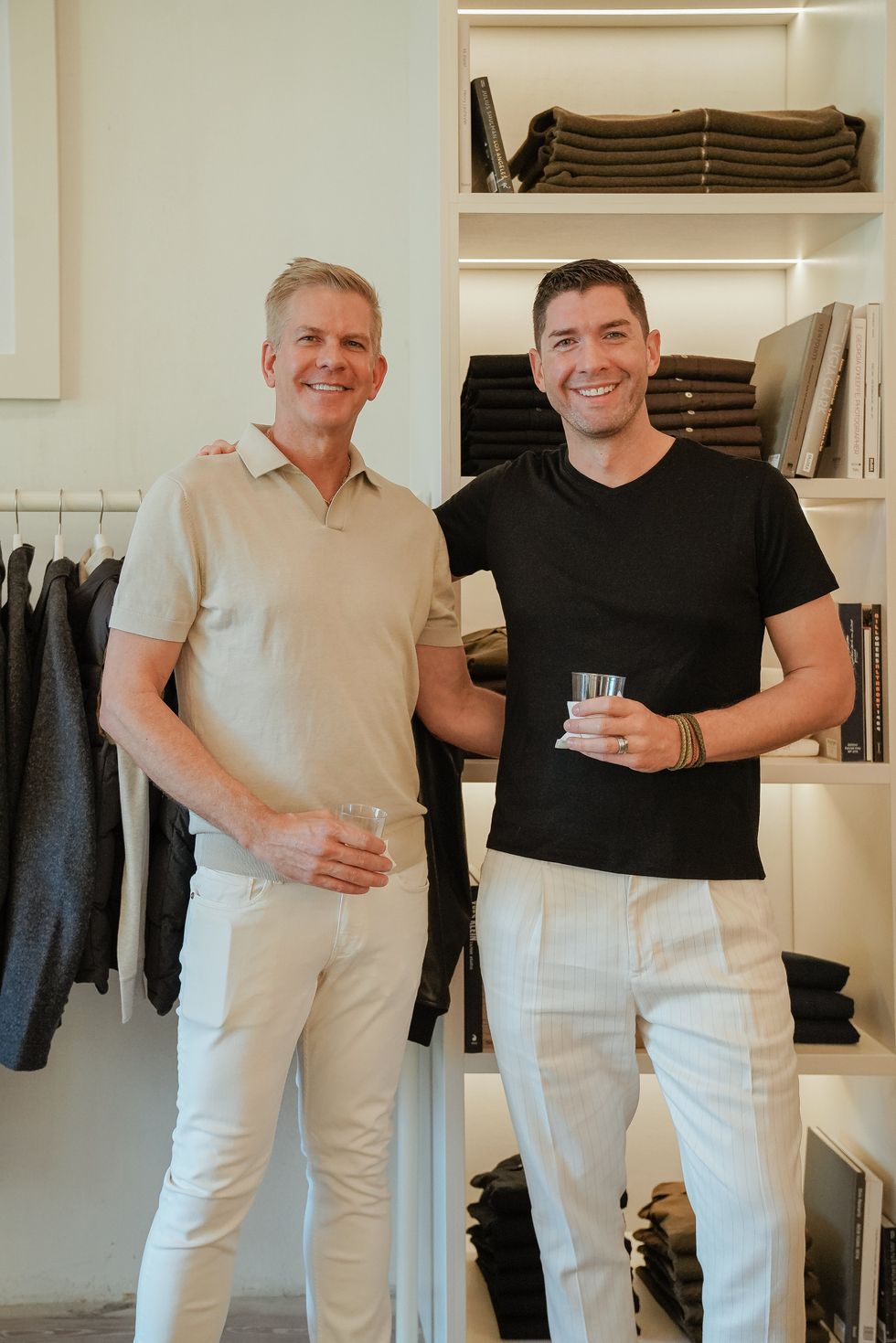 Dan Pederson, Scott Konitzer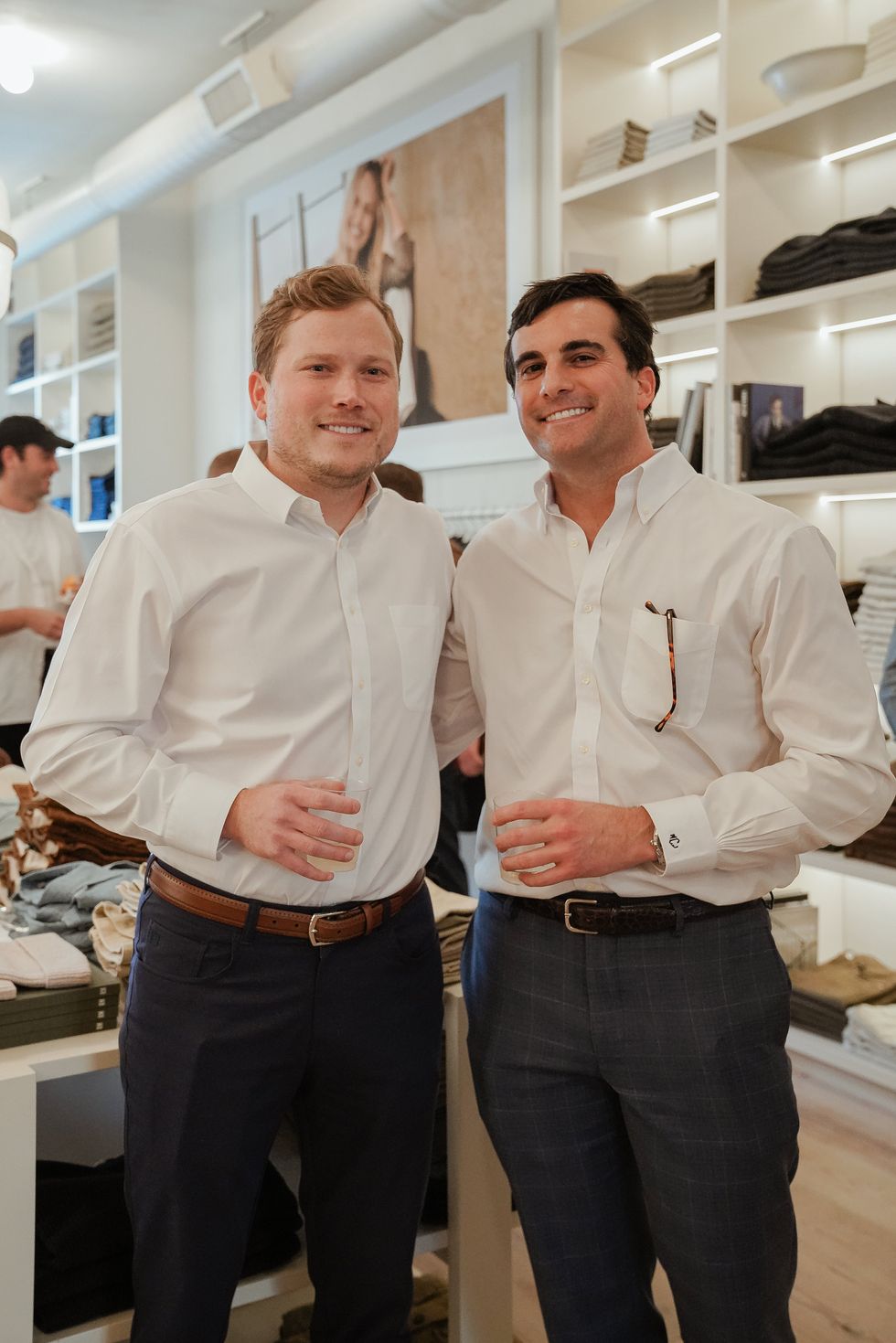 Michael Allen, Michael Cisarik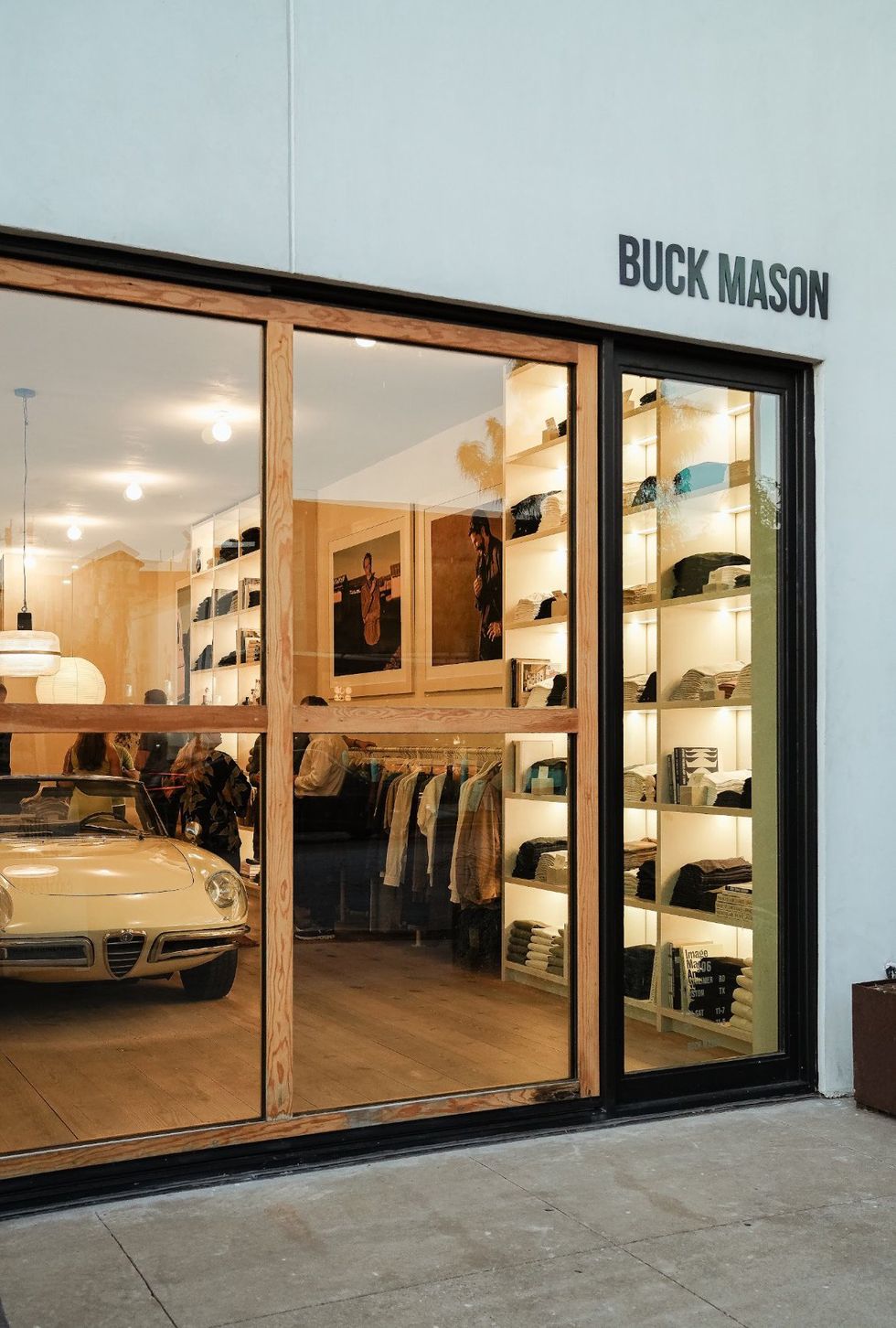 Buck Mason on Westheimer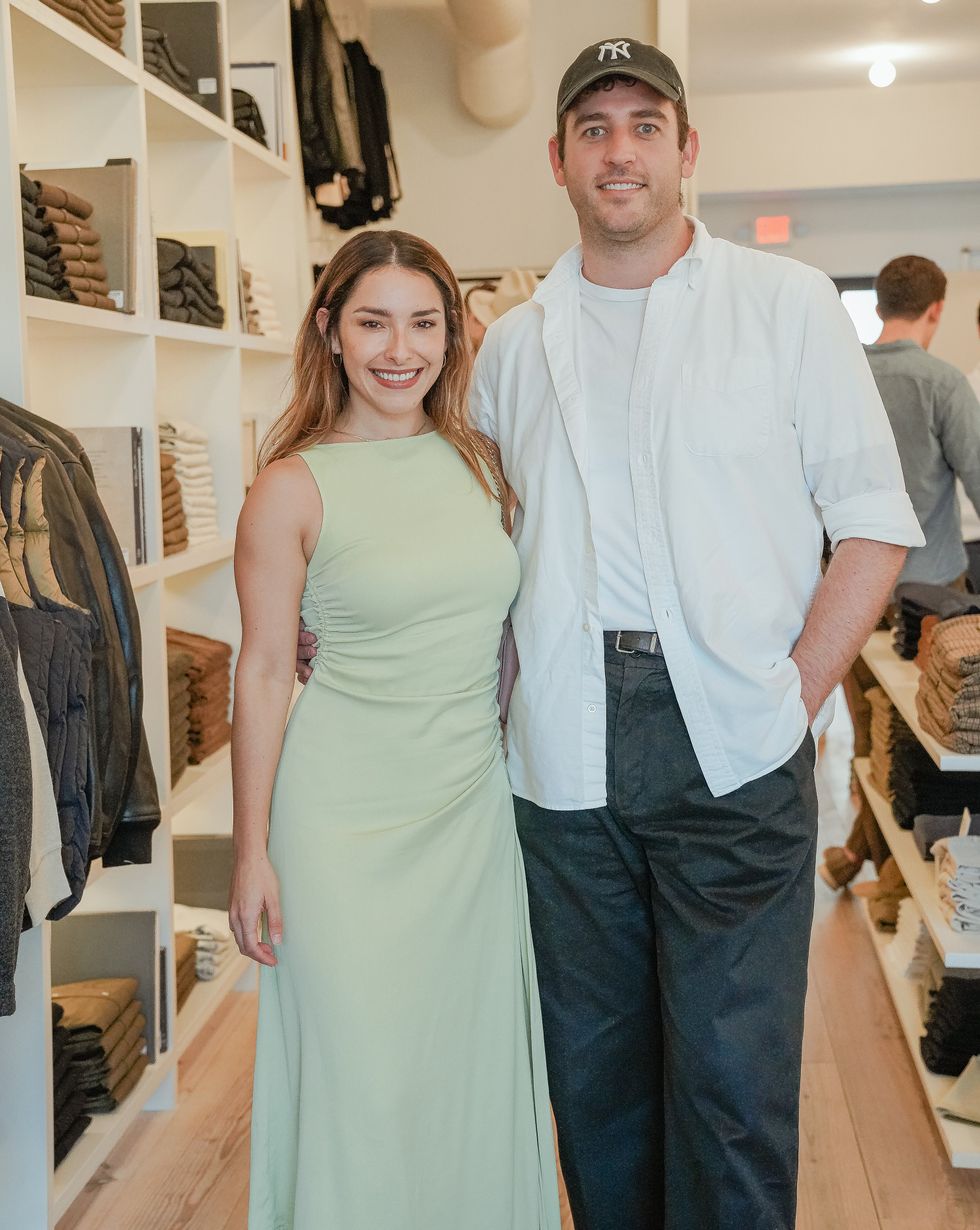 Paty Alvarado, Chase Chambers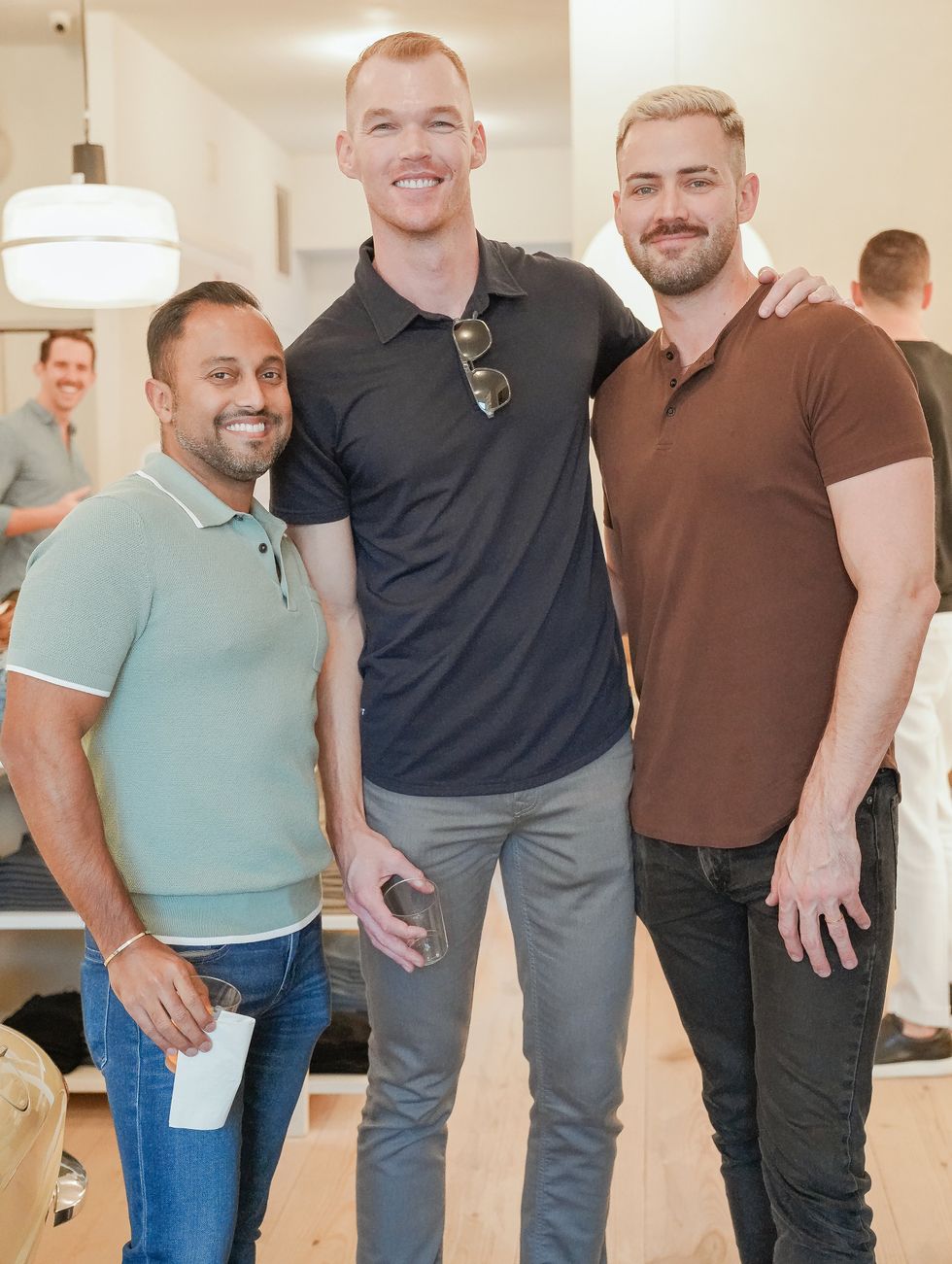 Ashish Ankola, Kyle Anderson, Alex Anderson
Inside Buck Mason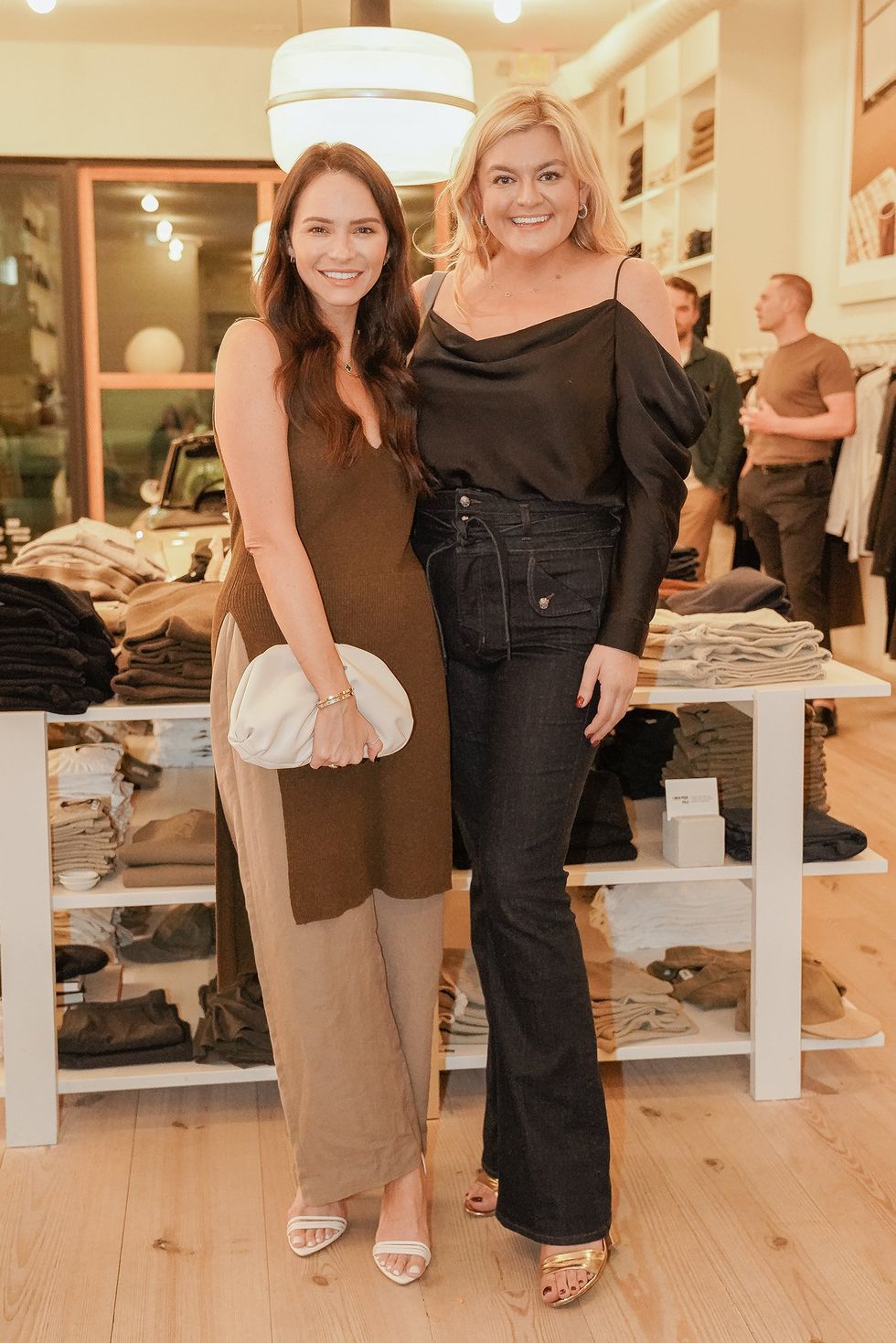 Hannah Swiggard and Lauren Gray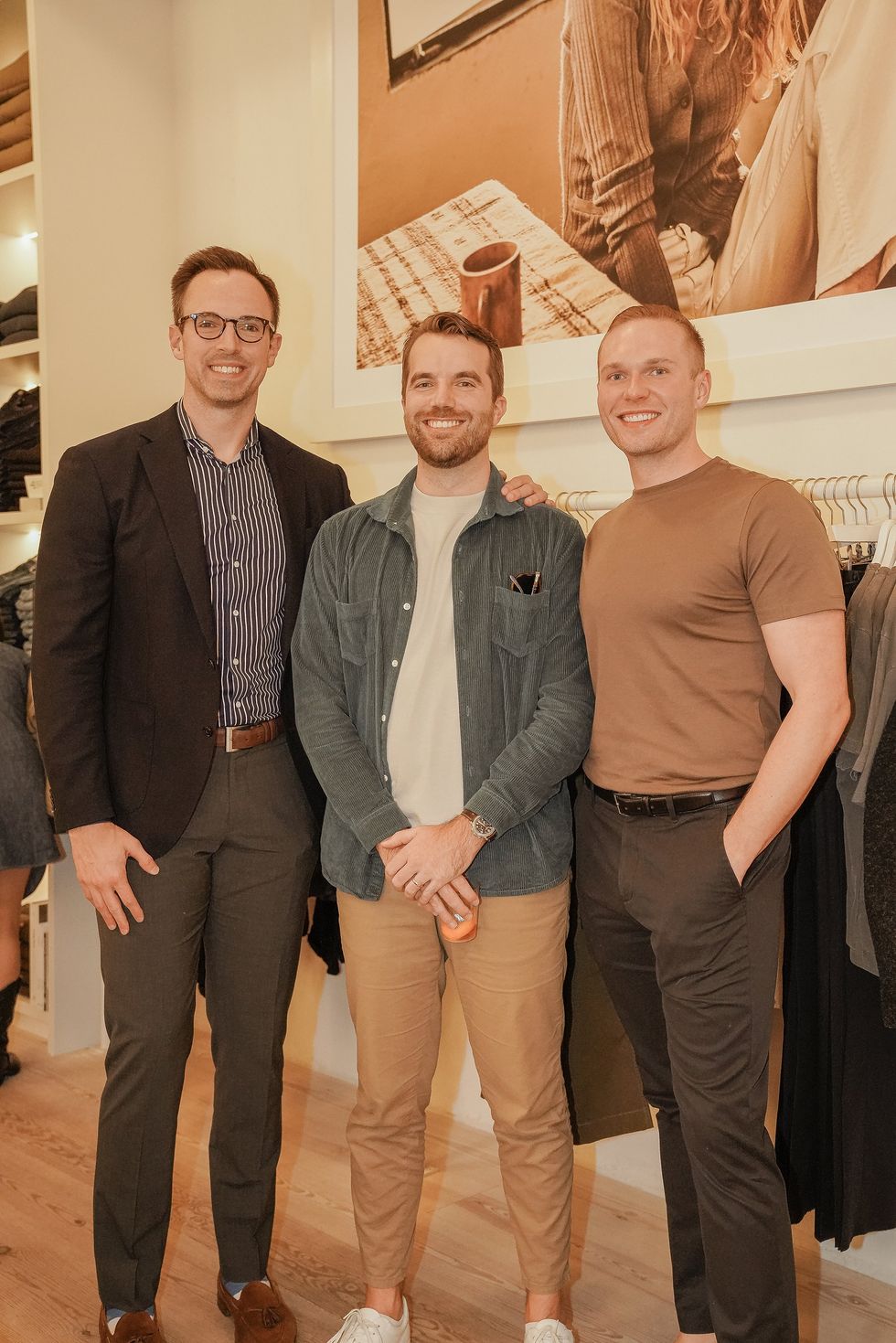 Ben Manthey, Travis Brady and Chris Doyle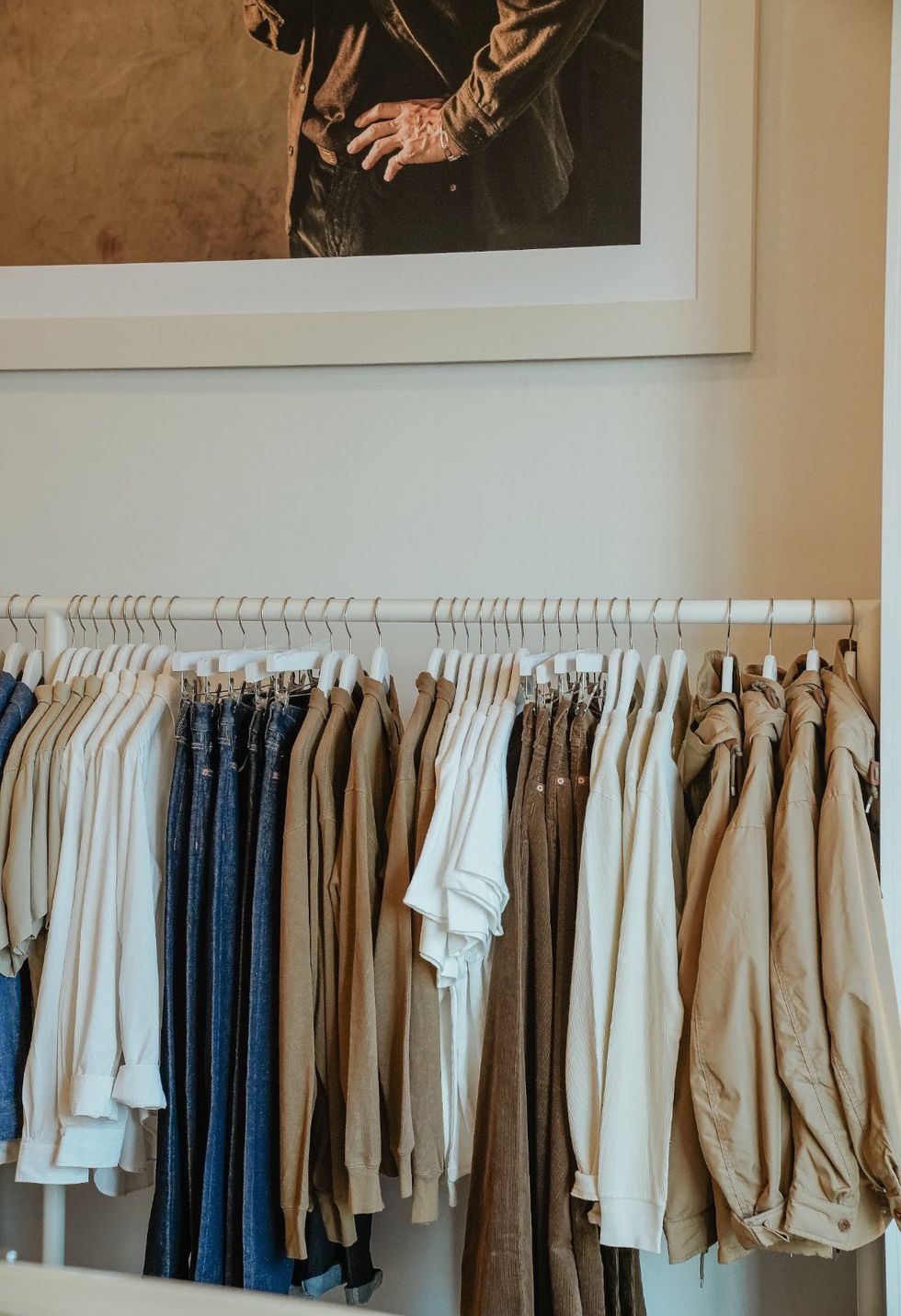 Buck Mason's Fall Collection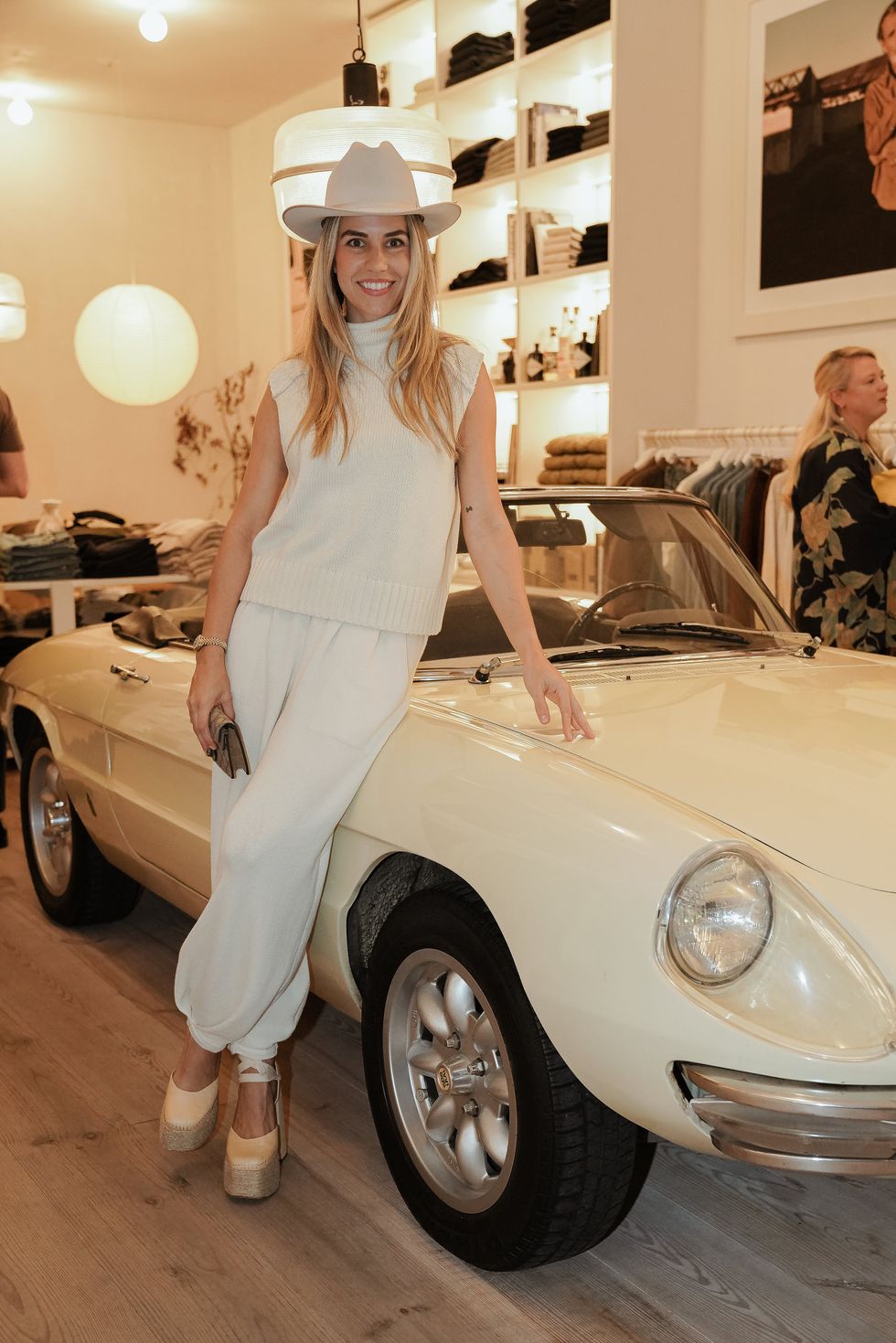 Chloe Leonard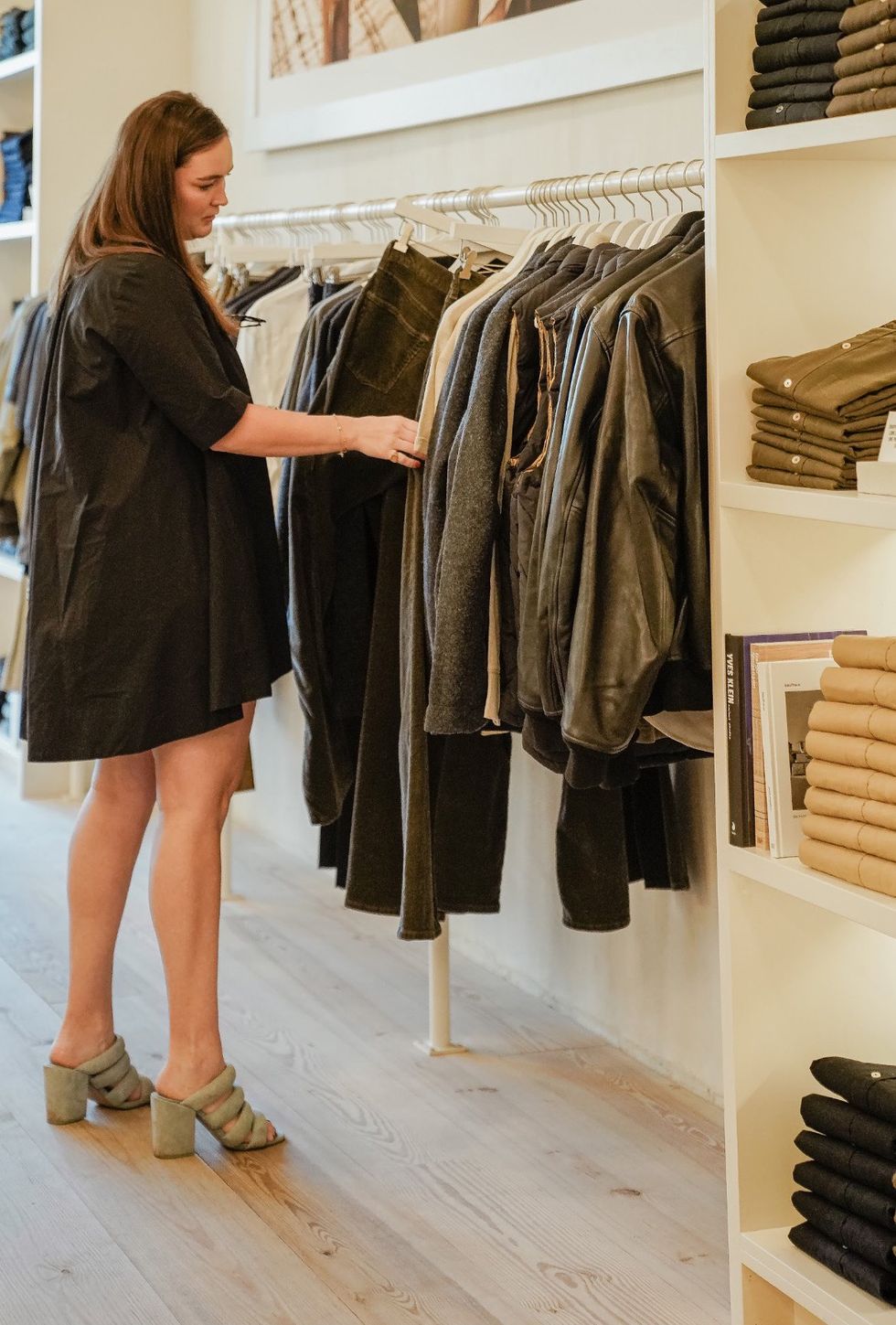 Anna Moore
Style