Mala Sichuan Toasts to Ten!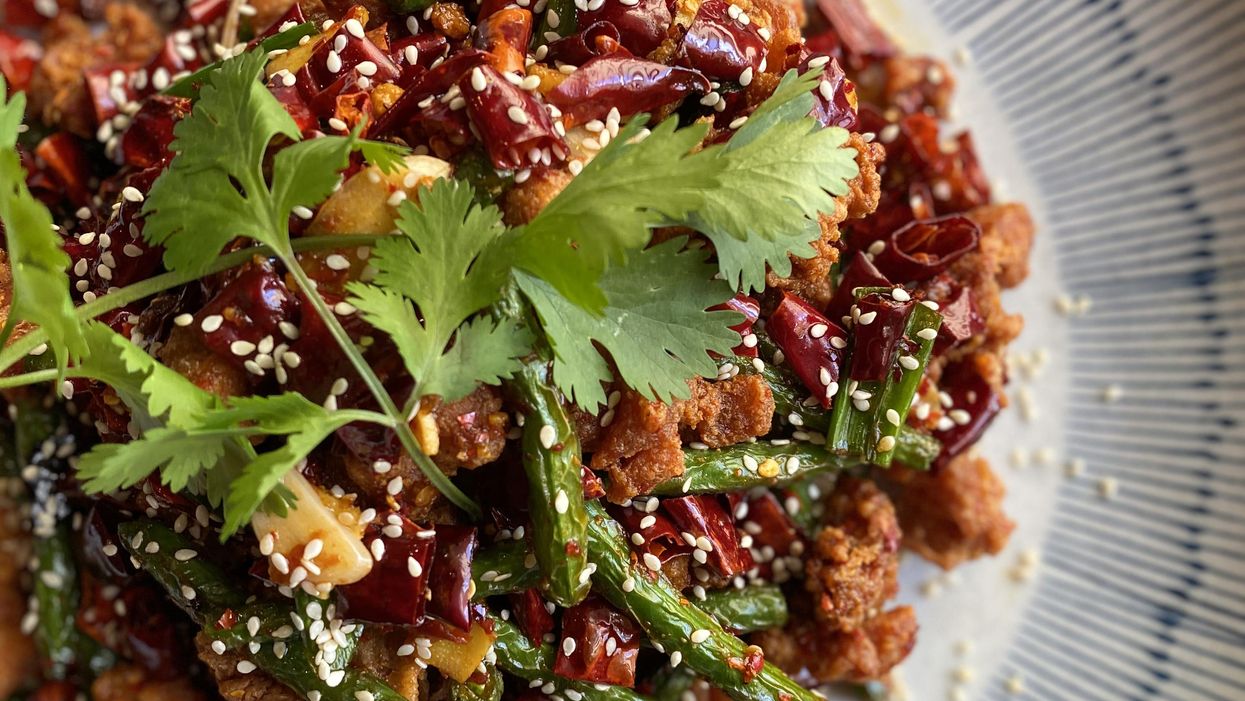 TEN YEARS AFTER opening their first restaurant on Bellaire Boulevard, the husband-wife duo behind Chinese staple Mala Sichuan has unveiled a fourth location, this time in Sugar Land.
---
This outpost has actually been in the works since 2017, but a series of natural disasters and the ongoing pandemic waylaid the plans. But diners can now officially raise a glass to the Sugar Land restaurant's grand opening — and Mala Sichuan's 10-year anniversary — in 2021.
The newly built space is located within the same shopping center as the popular Jusgo Supermarket. "Jusgo in Chinatown is near our Bellaire location," says owner Cori Xiong. "We have a great relationship and share a lot of business. Plus, they supply us with produce for the restaurants, so it's very convenient."
The interior design boasts minimalist elements and those that remind Xiong of her youth in Chengdu, the capital of the Sichuan province in China, such as latticework paneling and walls of jade and gray brick.
And the menu is, of course, comprised of the same deliciously spicy dishes for which Mala Sichuan has become known, thanks to its uninhibited use of the tingling Sichuan peppercorn. The Three Pepper Beaten Duck, for example, is simmered with spices then stir-fried with red chilies, Serrano peppers and whole Sichuan peppercorns. Feel the burn!
Food