Meet Peyton, Houston's Rising-Star Multi-Genre Singer-Songwriter 'Rolling Stone' and HBO Adore
Riot Muse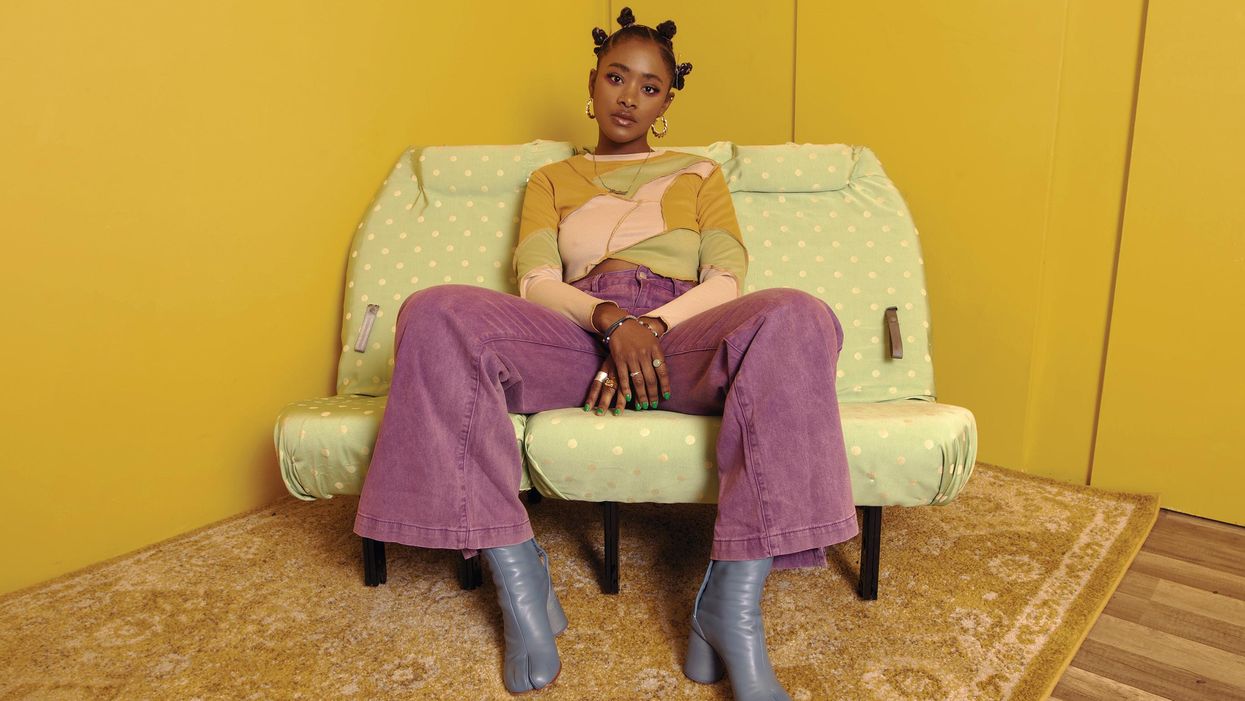 SHE GREW UP the granddaughter of Grammy-nominated gospel singer Theola Booker — who also taught piano lessons to an elementary-school-aged Beyoncé — so is it any mystery that local chanteuse Peyton loves music?
---
"My parents say I was singing before I could talk," says the rising star, whose recent accolades include turning up on an HBO soundtrack, being written up in Rolling Stone, and a nationwide fall tour. "Being surrounded by music and in a family of musicians, it was easy to gravitate towards it. My grandmother made sure I was the best I could be."
Of course, it was more than just her gifted family that influenced Peyton, a Kinder High School for the Performing Arts alum who also dabbled with Theatre Under the Stars' programs. She also credits the city of Houston itself with shaping her sound. "Houston is a place that made me who I am because it's culturally diverse," she says. "There's so much variety we're exposed to daily, and it's played a part in my artistry. I'm so grateful I'm from here." Her style blends vocal jazz and neo-soul in an R&B twist, a complement to her earthy, natural and even shy demeanor. She so closely resembles the girl next door it's a surprise to find she's a burgeoning recording star.
Her first album, Reach Out, dropped in 2019, and two of her singles were featured in the HBO hit series Insecure. "When the day came when the episode would be aired, I just couldn't believe it fully," Peyton says. "I freaked out, and it was an awesome moment. [Insecure co-creator and star Issa Rae] had been a fan of mine and loved my music for years, and it was the perfect music for the scenes."
It turns out, Rae wasn't the only one noticing Peyton's rise. Rolling Stone featured her in its annual "Hot List" this summer, saying her "music fits alongside a deep tradition of soul and R&B in Houston" and notes her "bright and emotive croon." She was also tapped to tour with rapper Theophilus London.
Now Peyton has dropped her smooth-grooving sophomore album, PSA, which is available to stream. The album's name is partially derived from the idea that it's "Peyton's Second Album," but it also allowed her to explore her vulnerability. "I was able to talk about love, loss of relationships, acceptance of death, imagination, creativity, and friendships," she says. "I was able to show most if not all the types of sounds that I appreciate." She incorporates hints of jazz, pop fusion, pop, R&B, dream pop and '90s-style drum-and-base.
Peyton says ultimately her current success owes as much as anything to simply making a commitment to show up and do the work; it's how she made it onto HBO, after all. "It's a testament that you have to put yourself out there. You can resonate with someone," she says. "You never know who is watching or listening."
Art + Entertainment