Hello Kitties! Money Cat Opens, Serving Bold 'New Japanese' Food in Whimsical Space
COOL CATS — AS in ambitious chef-restaurateur Sherman Yeung and successful Tobiuo Sushi alums — have arrived in Upper Kirby, and they are pushing the envelope at Money Cat. Housed in Kirby Grove next to Kiran's, the "New Japanese" concept is designed for adventurous diners. Its official grand opening is this Saturday, Jan. 7, complete with Lion Dancers, sake tastings and more, so it's a fun time to check it out.
---
THE TEAM
"I've always been fond of money cats," says Yeung referring to the waving feline figurines (maneki-neko, or beckoning cat, in Japanese) frequently seen at Japanese businesses. "They're super cute, plus there's history behind them, and they'll provide good fortune to the restaurant." Executive Chef Yeung is joined by Tobiuo alums: Chef de Cuisine Jiolo "Jio" Dingayan, head sushi chef Steve Nguyen, GM Le Chau and assistant GM Ashley Castro.
In preparation for the opening, Yeung and Dingayan, both serious students of their craft, completed stages at Michelin-starred restaurants — Dingayan at n/naka and n/soto Los Angeles and Yeung at Birdsong San Francisco and Smyth Chicago. They conducted extensive research to experiment with new techniques and ingredients, including exploring applications for koji fermentation and developing a compelling bread program.
THE SCENE
The 4,200-square-foot space pays homage to the restaurant's Japanese foundation through minimalist design: crisp lines, rich wood and neutral tones, black marble, and emerald-green tilework. Soft lighting with intimate seating and cushy booth options are just right for date night. The most striking detail, however, greets guests from the entryway wall, where a cheeky army of golden money cats wave in unison. Well, hello kitties!
THE CUISINE
Yeung and Dingayan have created a unique menu influenced by the regional American foods experienced by first and second-generation Asian Americans like themselves. "We didn't want to offer straight, traditional Japanese food," says Yeung. "That's not who we are. We're part of a new age of restaurants. We're young and want to do something new that pays tribute to and builds upon tradition."
Translation? Rare dishes like Tomato Garden (a bed of smoked gouda with black garlic, cherry tomato, black squid "soil"); Katsu Sando (twice fried chicken sandwich with Japanese tartar sauce); and cured chutoro toast (squid ink milk bread, burnt honey cream cheese, tuna). For something more classic, order spanking fresh sashimi served over ice or makimono rolls. We recommend the clean flavors of the hama nashi — hamachi, compressed Asian pear, avocado and cilantro lime kosho rolled in soy paper.
There's also a robata section that strikes a chord with grill-loving Houstonians — the 72-hour sous vide beef short rib with pickle salad looks and smells delish. The restaurant sources fresh ingredients when possible from local farmers and producers, and fresh seafood is flown in regularly from Japan's famous Toyosu Fish Market.
Desserts by Dingayan are just as inventive. His take on a Japanese shaved ice dessert, the Nashi Kakigori,layers pear milk snow with corn ice cream, compressed Asian pear, honeycomb candy, koji cream sea foam. It's a big birthday party in a bowl! A variation of Dingayan's award-winning Chocolate Bonsai also has found a home at Money Cat and currently gets an autumnal treatment.
THE DRINKS
Whimsical spins on classics include the Calpico Fizz, a play on the French 75 that adds a tangy, milky Japanese soft drink and swaps Champagne for sparkling sake. The vibrant Orenji Sunset with fresh-pressed satsuma, kabosu and carrot juices paired with gin and celery bitters exudes lightness.The wine list is short but sweet with ideal selections for this complex fare.
THE DETAILS
Money Cat is open daily for full-service dinner, Sunday through Thursday, 4 to 10pm, and Friday and Saturday, 4 to 11pm. Daily happy hour is 4 to 6pm. Valet parking is available; self-parking is in the garage and on the street. Reservations are available via Resy.com.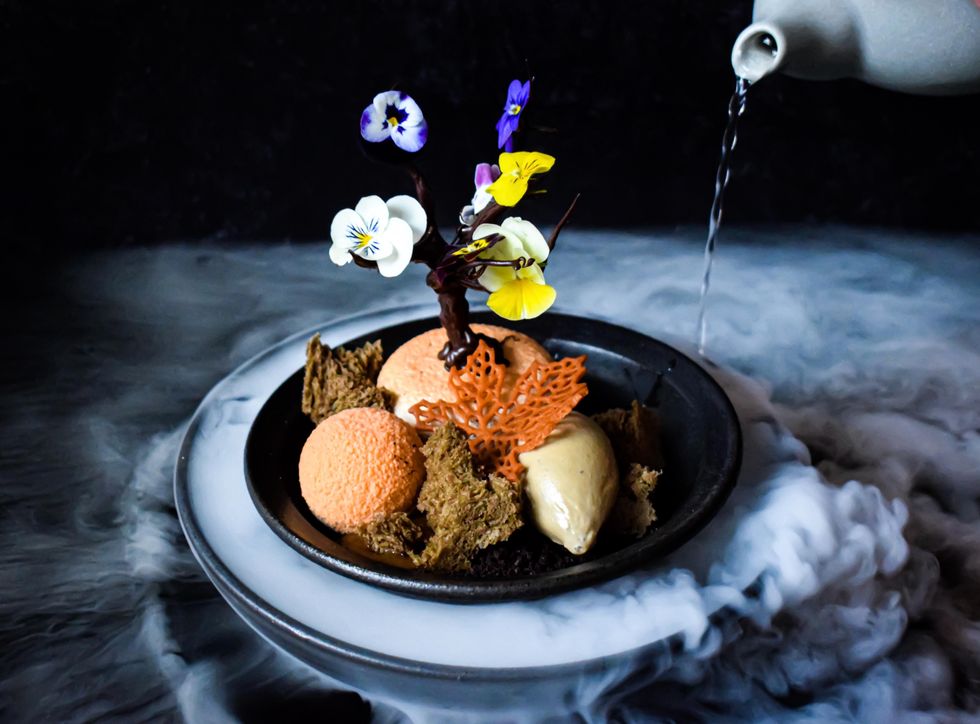 Sake Char (photo by Kimberly Park)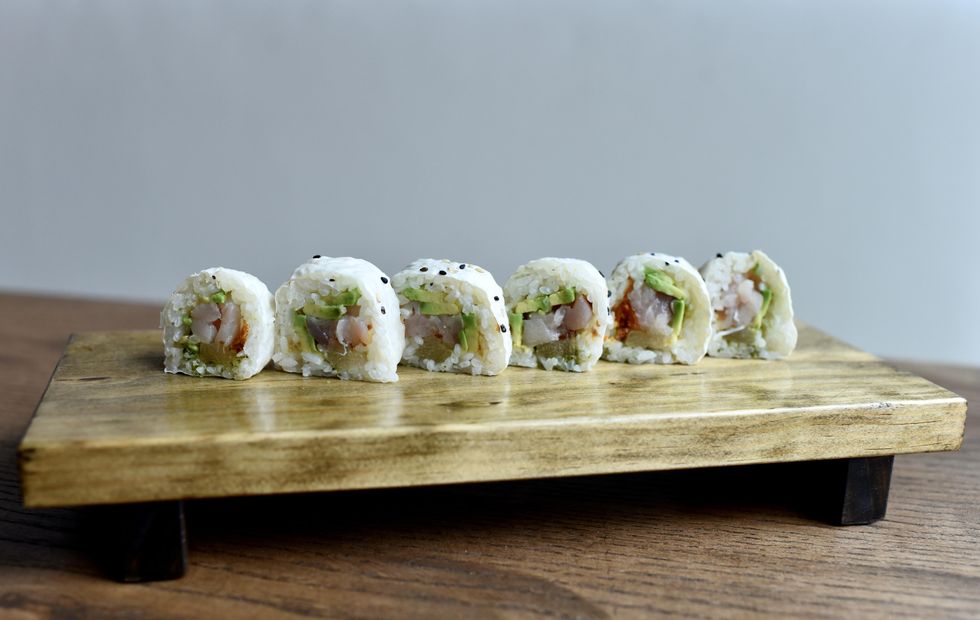 Hama Nashi (photo by Kimberly Park)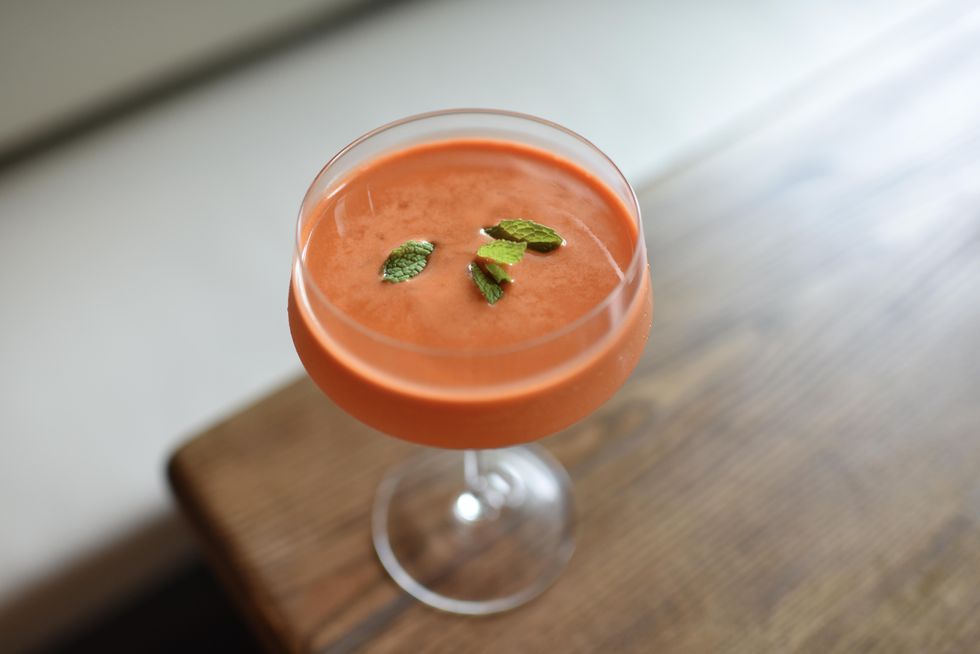 Orenjini Sunset (photo by Kimberly Park)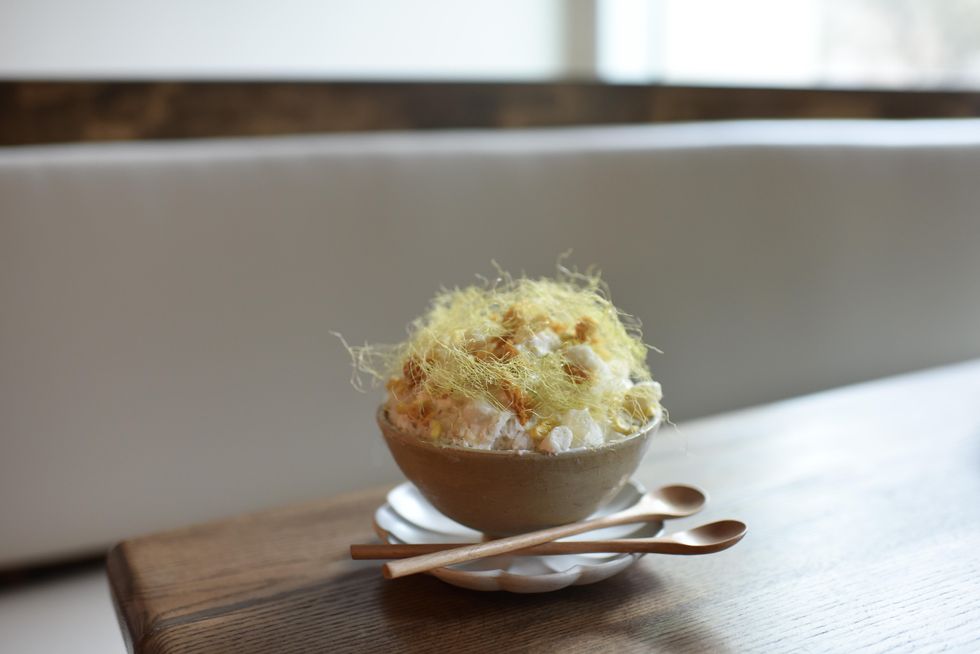 Nashi Kakigori (photo by Kimberly Park)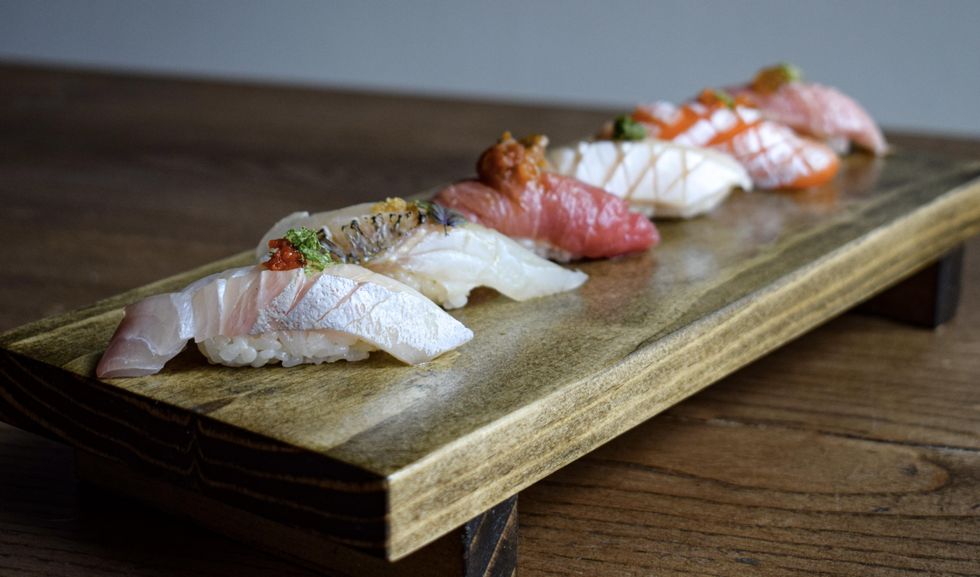 Nigiri Set (photo by Sabrina Miskelly)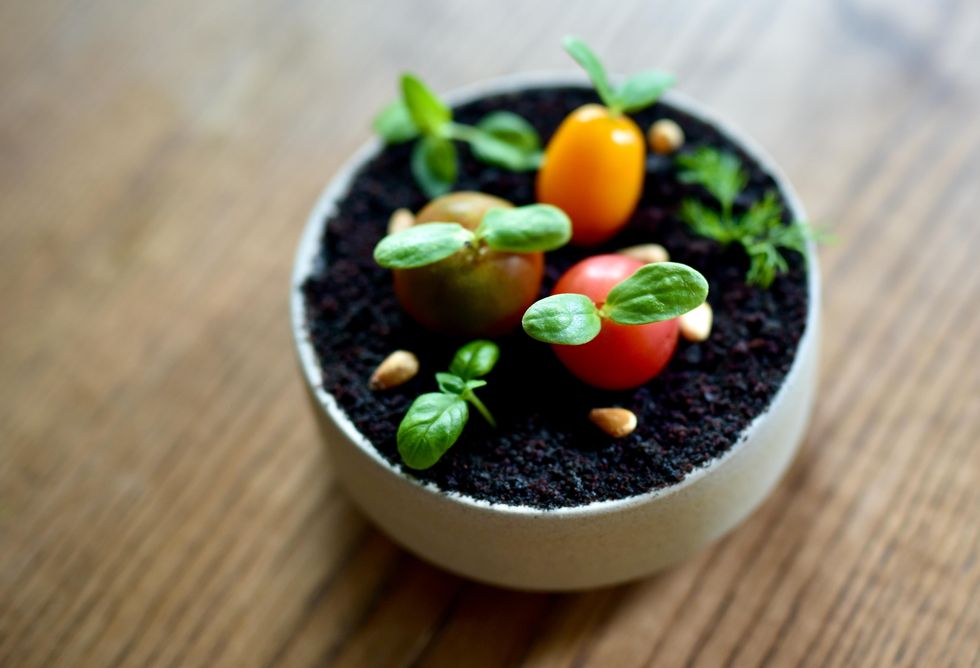 Tomato Garden (photo by Kimberly Park)
Food