Celebrated A Cappella Group Stops at MATCH on Farewell Tour, Performs with Houston Early Music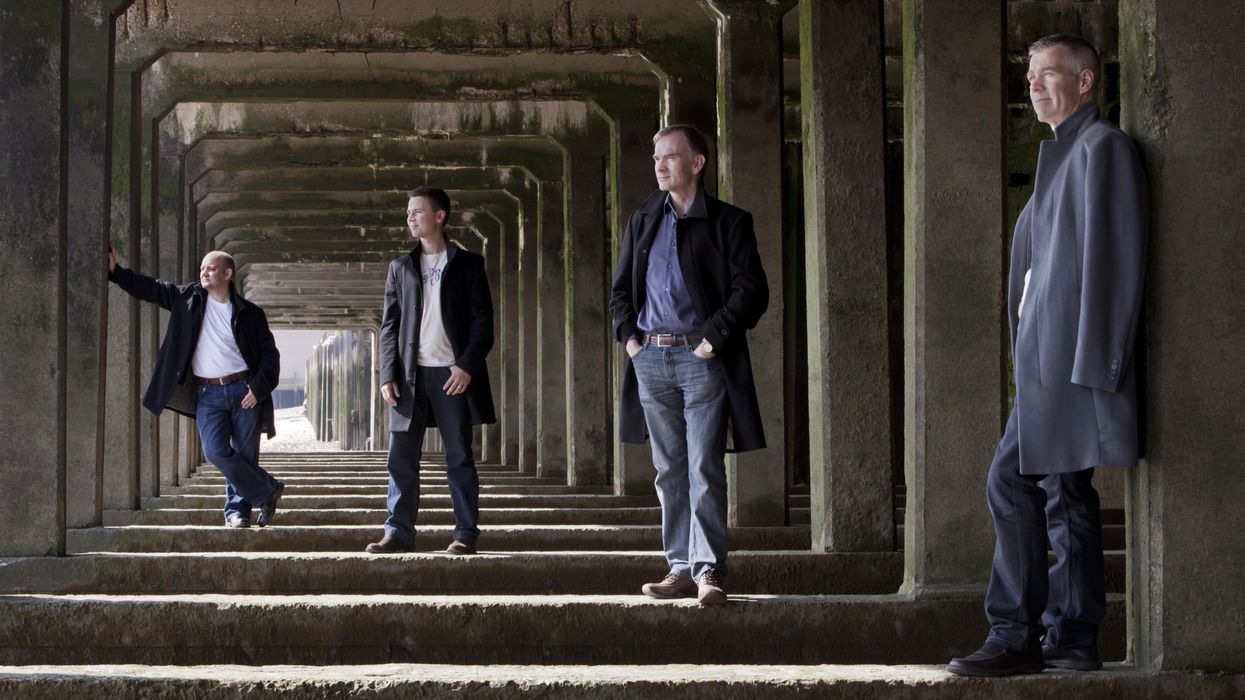 MUSIC AND THE visual and plastic arts have always enjoyed a symbiotic relationship. During the Renaissance era, Western music transformed from the single-line monophony of plainchant (in which two or more singers sing the same thing) to polyphony, which allowed multiple voices to move independently of each other like a school of fish or a flock of birds. This transition is the inspiration for
Listening to Pictures: Art and Music in the Early Renaissance
, an immersive, multimedia concert presented by
Houston Early Music
and featuring the four-man a cappella ensemble the
Orlando Consort
.
Listening to Pictures
takes place Nov. 10 at MATCH.
---
For fans of the 35-year-old Orlando Consort, whose repertoire stretches from Medieval music to contemporary jazz, film, and world music, and who have recently wrapped up a 12-CD recording project of the music of Guillaume de Machaut, the event will be bittersweet, as Houston is one of the final stops on their final tour before they retire. The group will cease performing in June 2023.
Throughout the concert, the music will be complemented by projected images of paintings and prints by early Renaissance artists, including Gentile da Fabriano, Fra Angelico, Luca della Robbia, Carlo Crivelli, Zanobi Strozzi, Mercantonio Raimondi and others. The spirit and subject matter of the art, and what was then the innovative use of a central point to create an uncanny three-dimensional image for the viewer to experience and contemplate, finds parallels in the evening's program, which includes the music of John Dunstaple, Guillaume Dufay, Heinrich Isaac, Josquin Desprez, Antoine Brumel, and Adrian Willaert.
In both the artworks and the selected music, sung with supreme skill and true feeling by the Consort, whatever it is that makes us human, be it flesh, blood, or breath, stands at the center of it all, pulling together disparate elements to create a unifying harmony.
Related Articles Around the Web
Art + Entertainment