Storied Bellaire Bowling Alley to Reopen After Mega-Makeover Funded by 50 'Community Investors'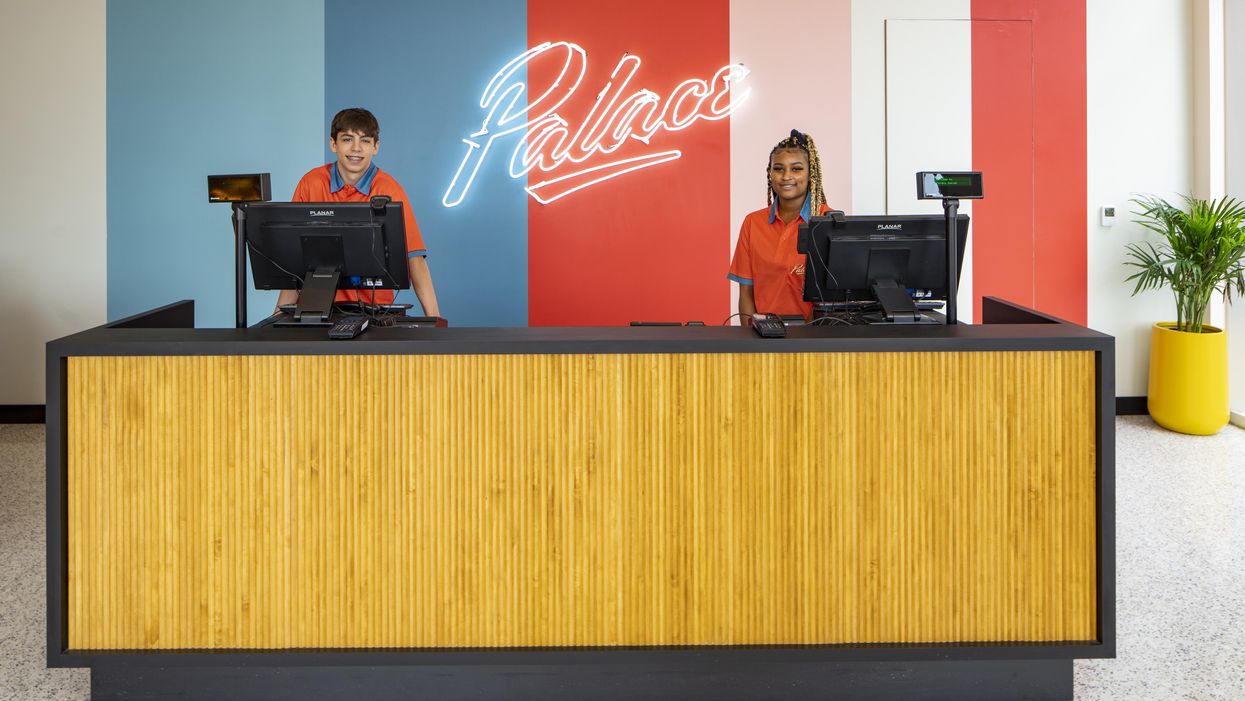 PALACE SOCIAL, THE reincarnation of iconic Houston mainstay Palace Bowling Lanes, opens its doors — and lanes — to the public on Monday. And the space, which was the longtime home of the beloved Bellaire Boulevard bowling alley, has undergone quite a facelift.
---
The 27,000-square-foot space, which now includes a 159-seat open area restaurant and craft-cocktail-proffering lounge, has been redesigned from top to bottom to suit the tastes of a new generation of audiences eager to create new memories in the historic bowling alley.
The historic haunt, which has been decked out in cheery and nostalgic-tinged hues of blue, yellow, orange and pink, now features a warmly retro chic aesthetic — from the plush lounge seating to the retro light fixtures and entry-wall art piece crafted from bowling balls — styled by Houston-based Tramonte Design Studio and creative branding agency BLKBOX.
The shiny new spot, which was made possible by 50 neighborhood investors who wanted to create a new family-friendly dining and entertainment venue for the neighborhood, also now includes a 3,900-square-foot arcade bosting more than 50 machines, and Omni Arena virtual reality center, a 16-seat XD Dark Ride Theater, a 600-square-foot e-sports lounge and two multi-sport simulators from Full Swing Golf. There are also three karaoke-machine-equipped private event rooms that can accommodate both large and small groups.
"After months of inspired planning and preparation, the day has finally arrived for us to welcome a brand-new generation of gamers, foodies, friends, family and fun-seekers to Palace Social," said Palace Social CEO Billy Forney in a statement. "This couldn't have been made possible without the collaborative spirit of some of the best minds in the hospitality, design, and food and beverage industries, as well as our community investors that wholeheartedly believed in filling the void in A-list entertainment options in the area. We couldn't be more thrilled to share our exciting new vision."
While Palace Social has plenty to offer in regard to arcade games and bowling lanes, one of the things that may set it apart the most from other bowling alleys is its top-notch food and beverage program. Industry veteran Jennifer Caldwell of Goodnight Charlie's serves as the beverage director of the new lounge, which features a bevy of tasty craft cocktails and robust beer and wine lists. Oh, and there's also some pretty tasty — and boozy — frozen beverages on the carefully curated menu.
The food menu for Palace Social was curated by Jonathan Horowitz of Convive Hospitality Consulting and features classic American fare by formerly Houston-based celebrity chef Ryan Hildebrand, who is opening his new casual Hill Country restaurant Hildee's Dine-Inn in Whimberly later this summer.
"Everything has come together for this moment, and we can't wait to get the fun started," continued Forney on the new space. "Guests can seek out their own individual experiences based on their interests, young professional patrons will come in for a night with their friends, and fans of the old Palace Bowling Lanes will get to strap on bowling shoes and throw some strikes. We are expecting to host a wide-number of events, including office retreats, holiday parties, wedding events, awards receptions, bar mitzvahs and a whole lot more — the possibilities are virtually endless."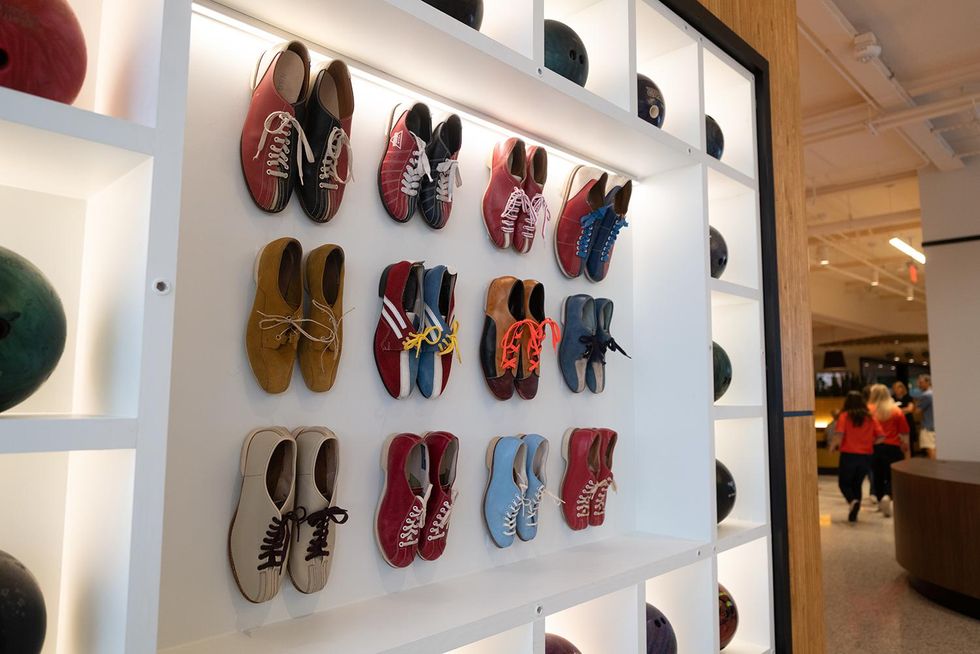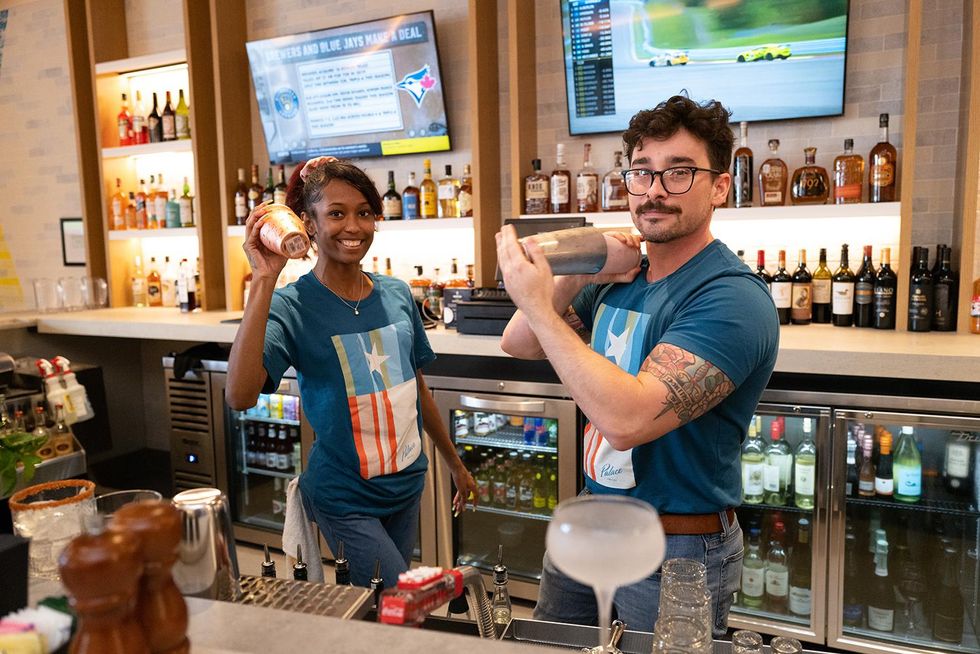 People + Places