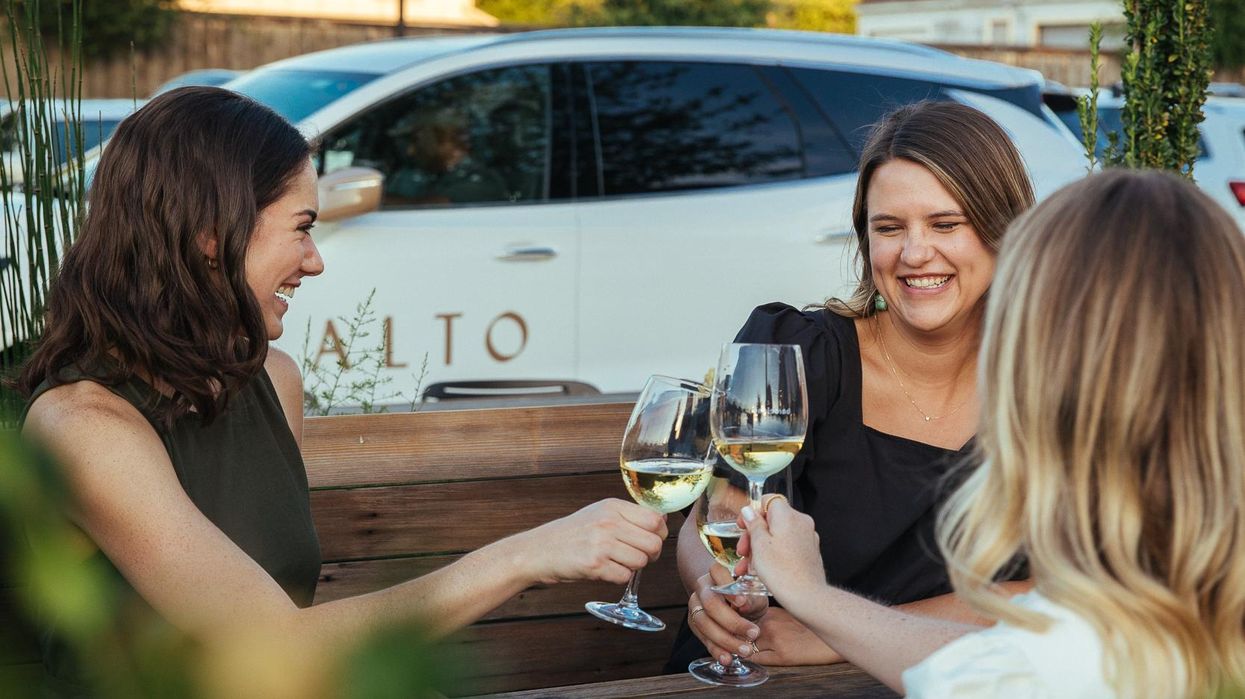 HOUSTON FOODIES ARE out this month, and those in the know are getting from restaurant to restaurant in the rideshare service that has taken the industry by a storm.
Alto started driving in Houston in late 2020, and it has quickly become a favorite way to get around. The experience is unparalleled. Think luxury SUVs with leather captain chairs, thoughtful amenities like complimentary water and umbrellas, and even curated playlists to choose from in the Alto app. Those who have ridden know that Alto is more than a ride from point A to B, but a journey to be enjoyed — because the recap of every dish on the ride home should be just as good as the dinner.
Community is at the heart of Alto. Rather than hiring independent contractors, Alto has hired W-2 employee drivers who are trained and supported by a local Houston team. The service also offers a Membership that unlocks Alto benefits as well as unique offers from Houston partners. Those who join Alto's exclusive Membership gain full access to the Alto fleet during the busiest "Members Only" hours, savings on every ride, and Alto's prescheduling feature for booking rides in advance (Pro tip: Lock in your ride when you lock in your dinner reservation!). Join a community of adventurous, in-the-know Houstonians, at only $12.95 a month.
Alto shared the top pick-up and drop-offs that make up their Members most recommended spots — and also happen to be celebrating Houston Restaurant Week! — so you can plan the perfect night out.
Trattoria Sofia A top drop-off among Alto Members, we recommend Trattoria Sofia for authentic Italian with the perfect atmosphere.
The Annie Cafe Another frequent destination, The Annie Cafe and Bar serves classics, totally reimagined.
MAD Houston A spot as innovative as your Alto. Book a ride to MAD for a night of tapas with a twist that are sure to be a new adventure.
Ouzo Bay The Alto team's go-to modern Mediterranean spot for a perfect night out.
B&B Butchers and Restaurant This upscale steakhouse and traditional butcher shop is a classic Alto favorite.
FLORA A must try this month — FLORA is a culinary journey through the small towns of Mexico with a Texas touch.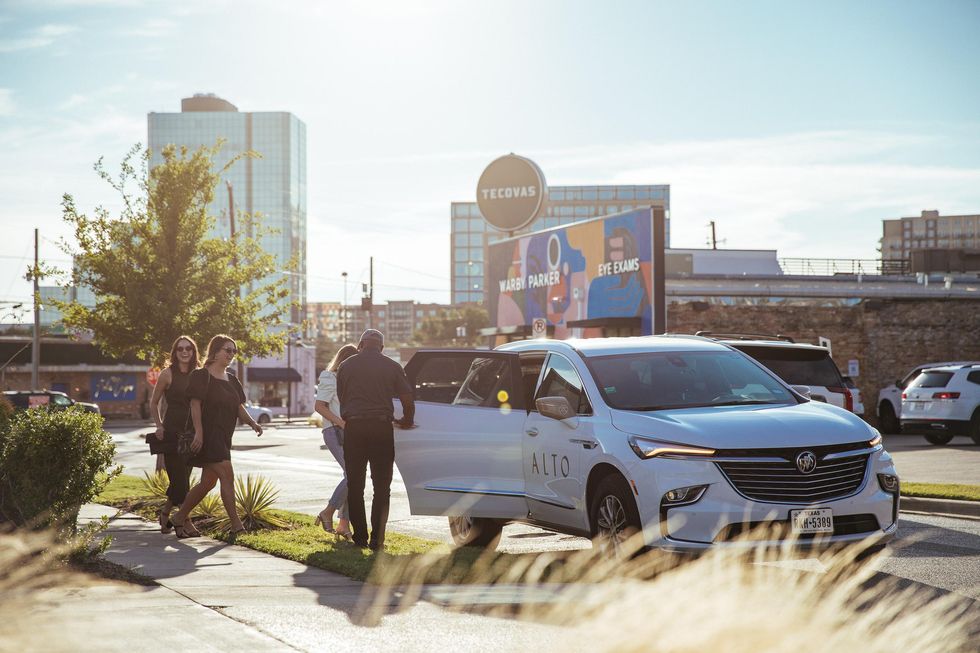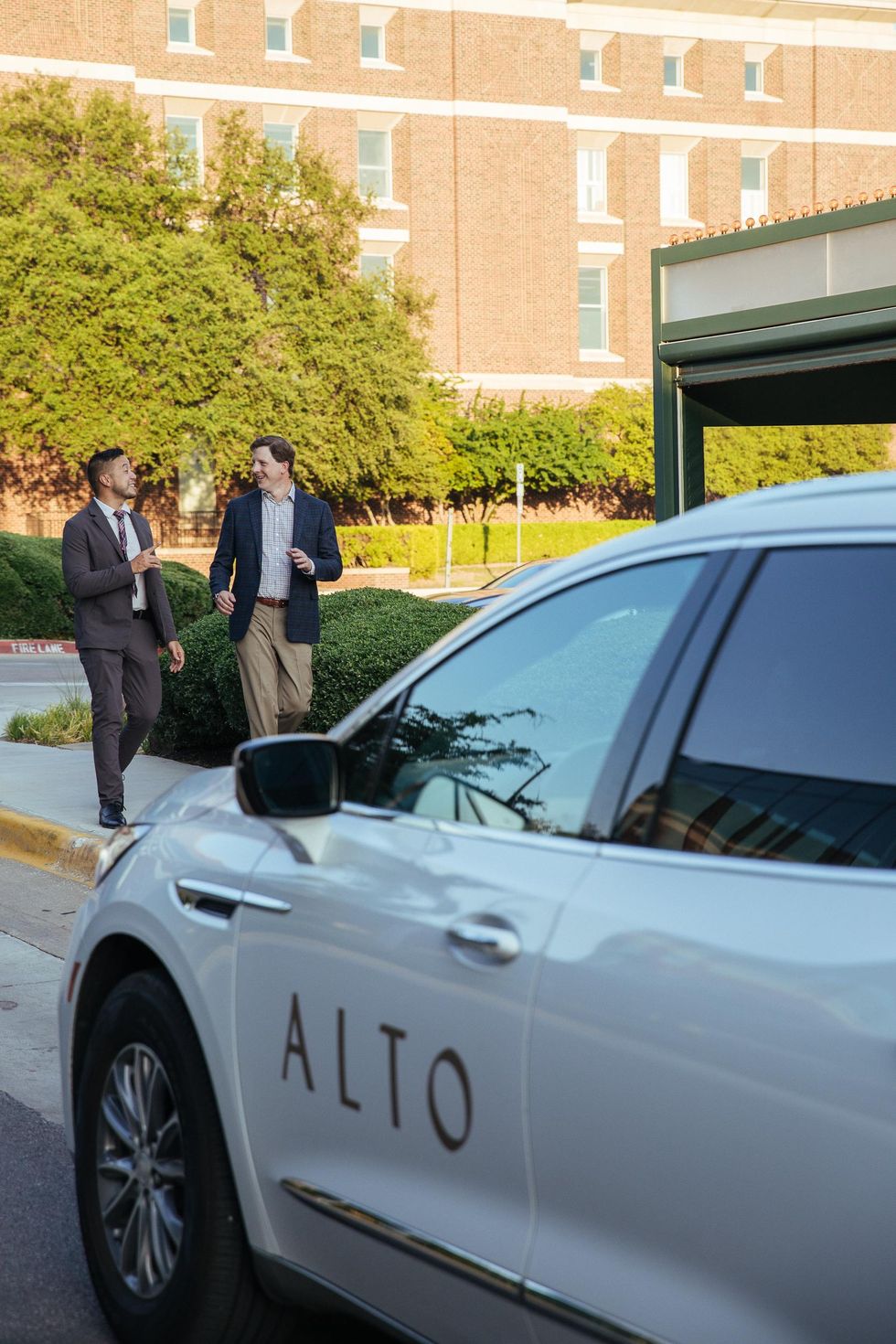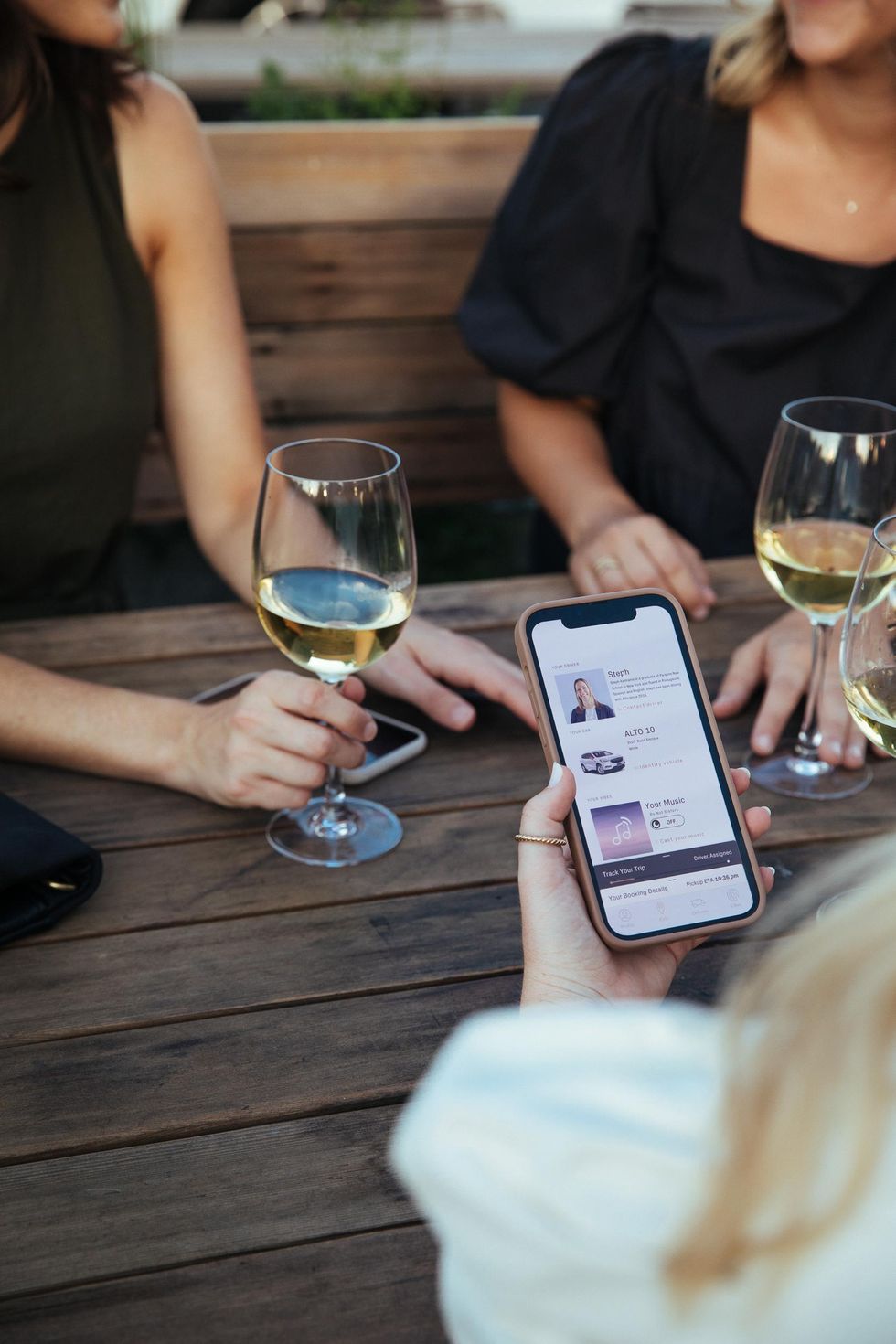 MONTHS AFTER ITS bangin' 40th-anniversary bash, Houston's Orange Show for Visionary Arts kicked off its followup gala — which has a lot to live up to. But with a theme of "Repsychedelic," the 41st-annual Orange Show Gala is poised to be just as colorful.
The kickoff party took place at the C. Baldwin hotel's new event space, Parlour Hideaway, the centerpiece of which is an eight-foot crystal chandelier hanging over a pink bar. The night was filled with vibrant, vintage frocks and Champagne toasts ahead of the main party on Nov. 5. Celeb chef Chris Cosentino prepared the menu of mouthwatering hors d'oeuvres, which touted caviar "cannoncini" and truffle-taleggio crescentine. Yum!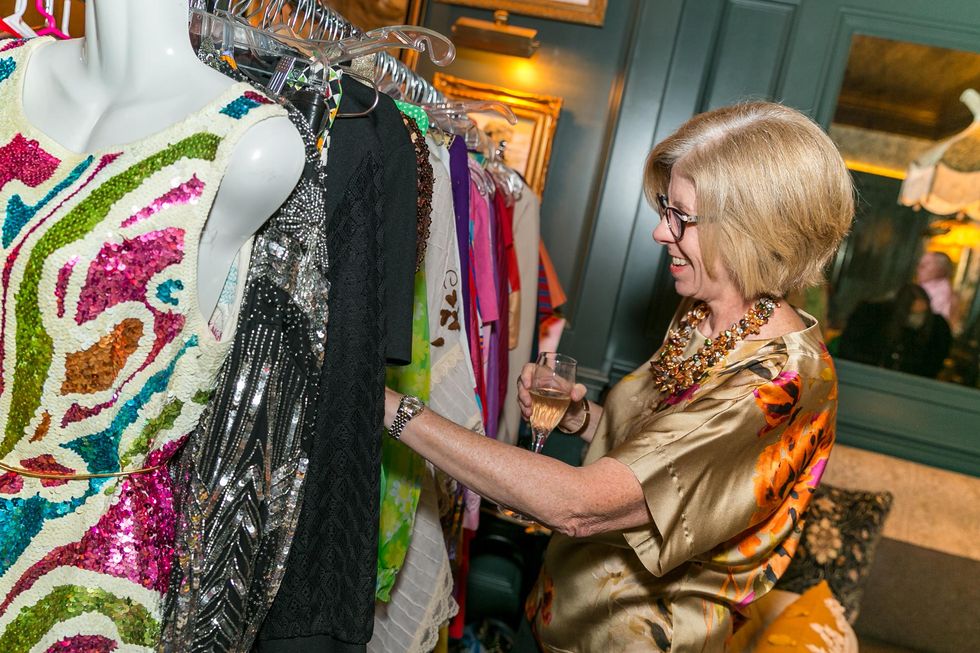 Caroline Fant shopping The Fashion Time Machine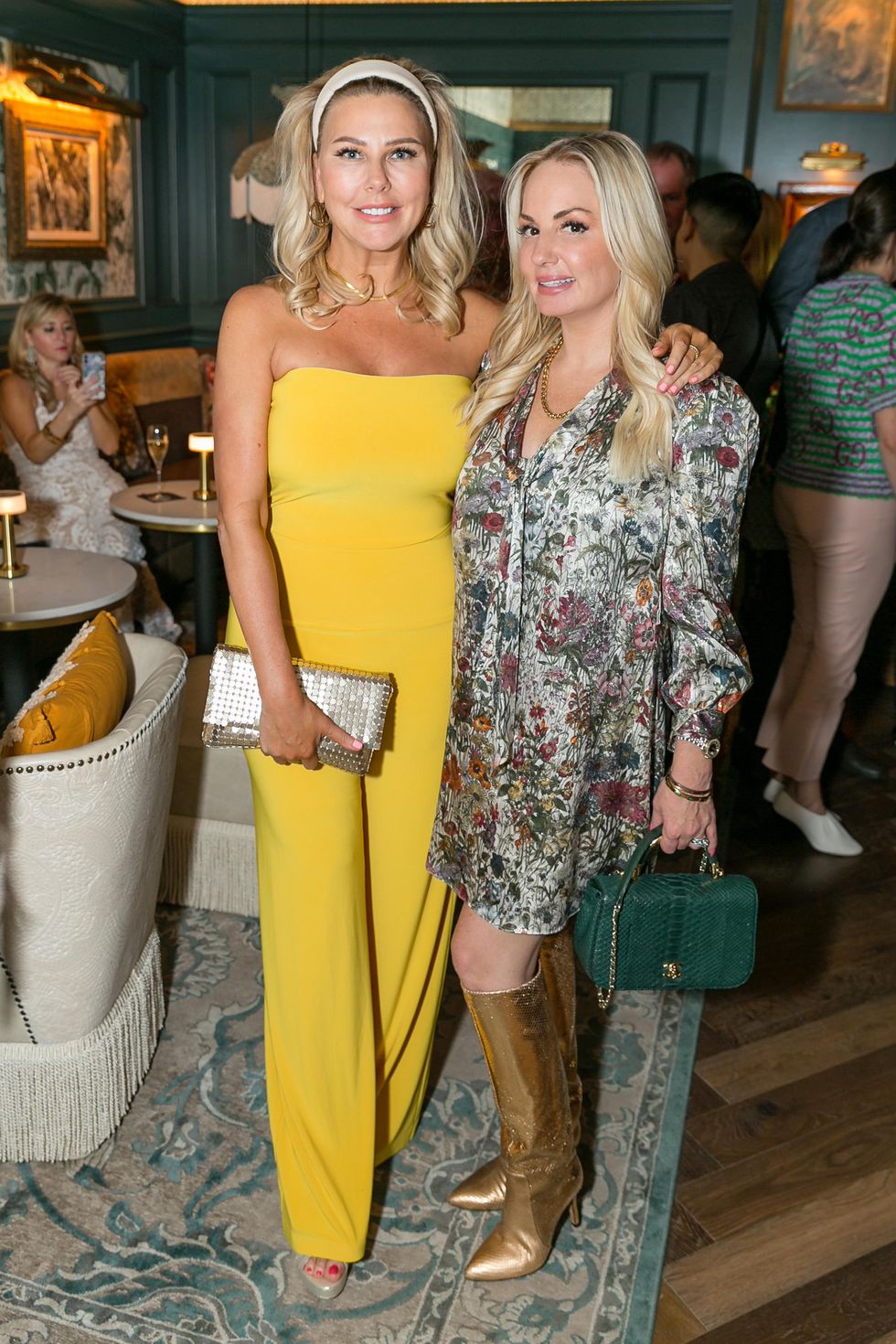 Sherry Weiner and Tiffany Montgomery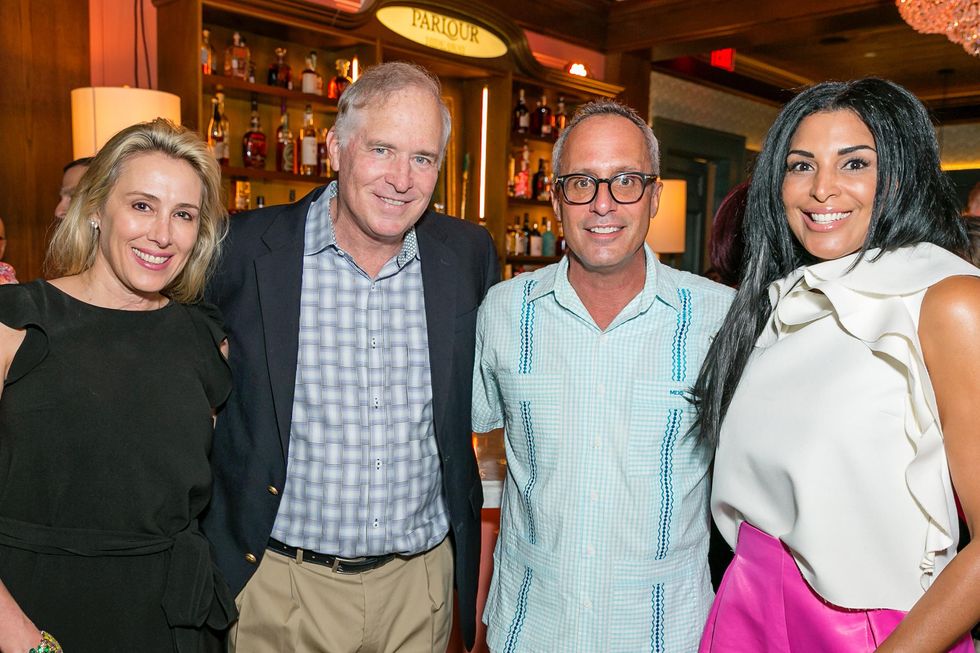 Christie Sullivan, Mark Sullivan, Mark Sullivan, Ursaline Hamilton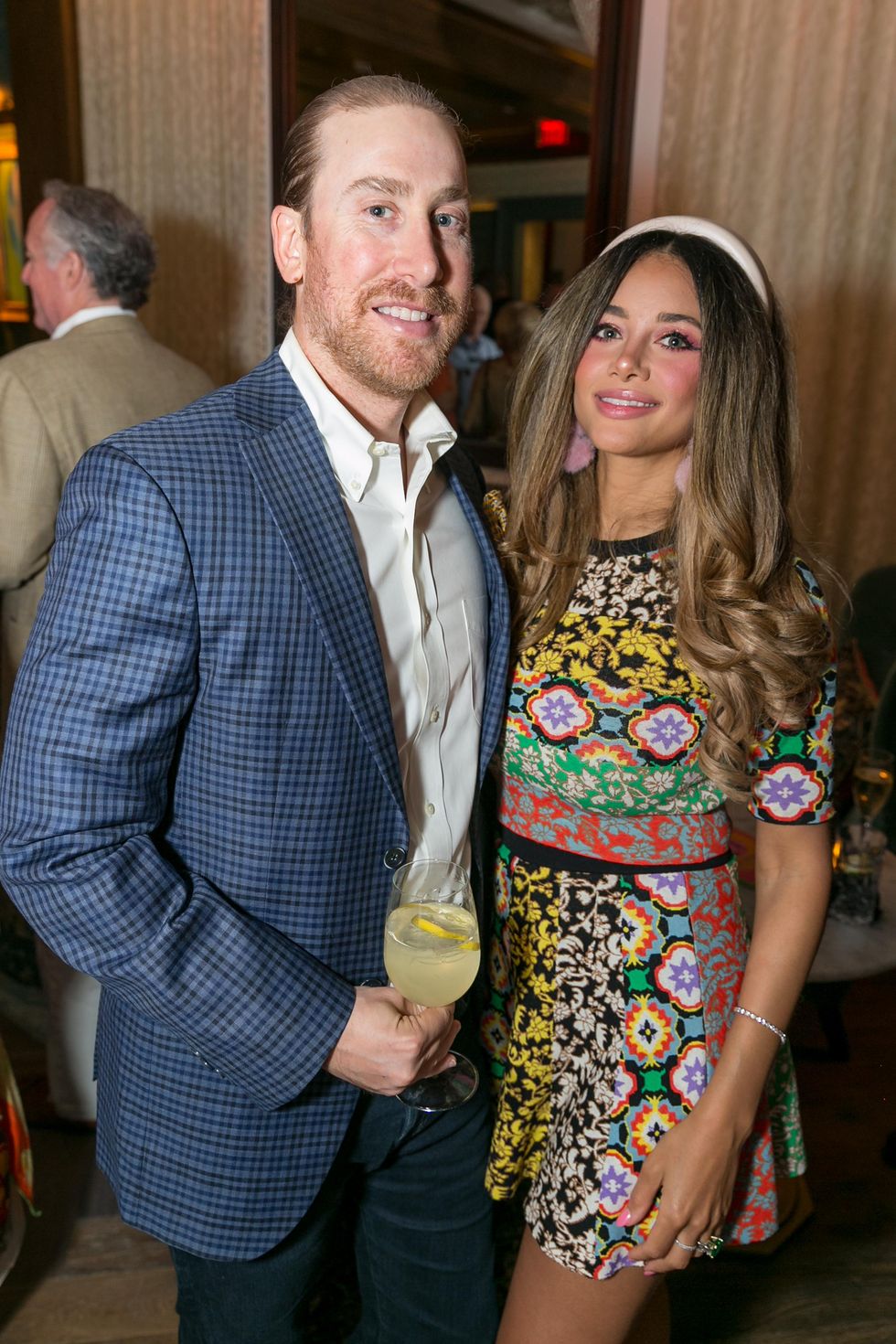 Ross and Crystal Robin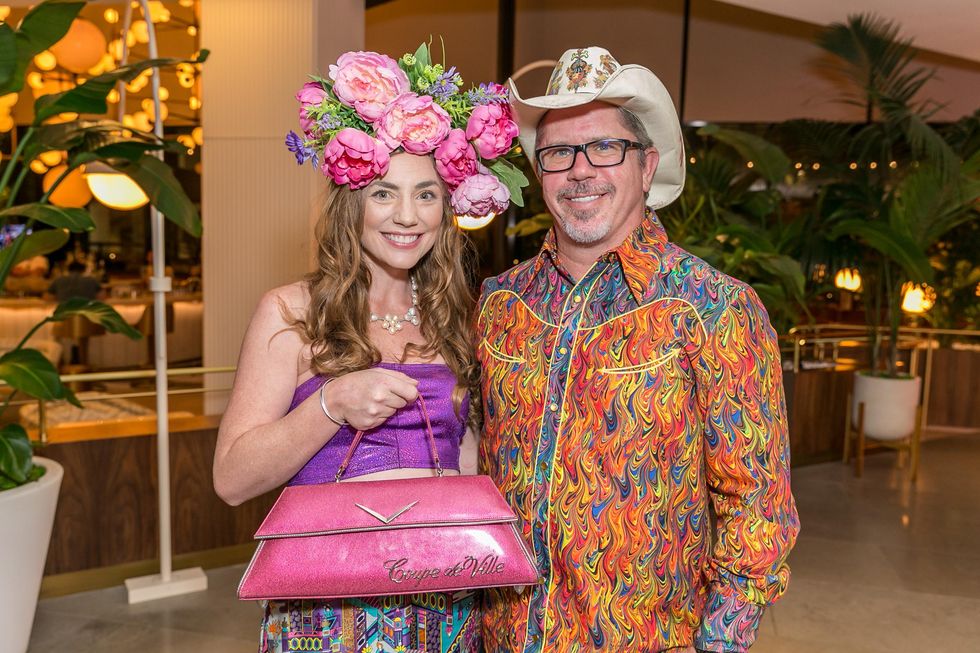 Julia and Will Robinson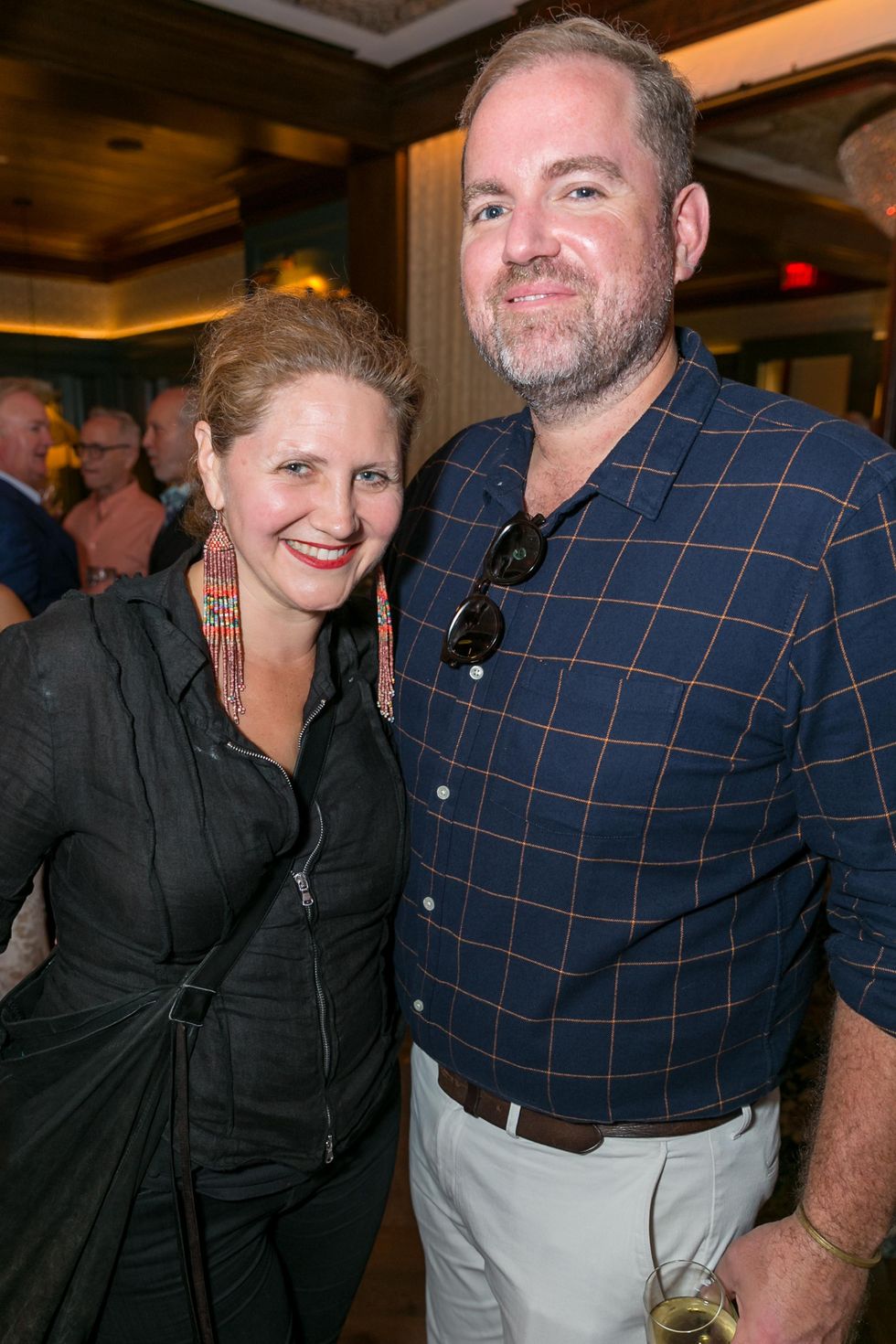 Claudia Solis and Jonathan Beitler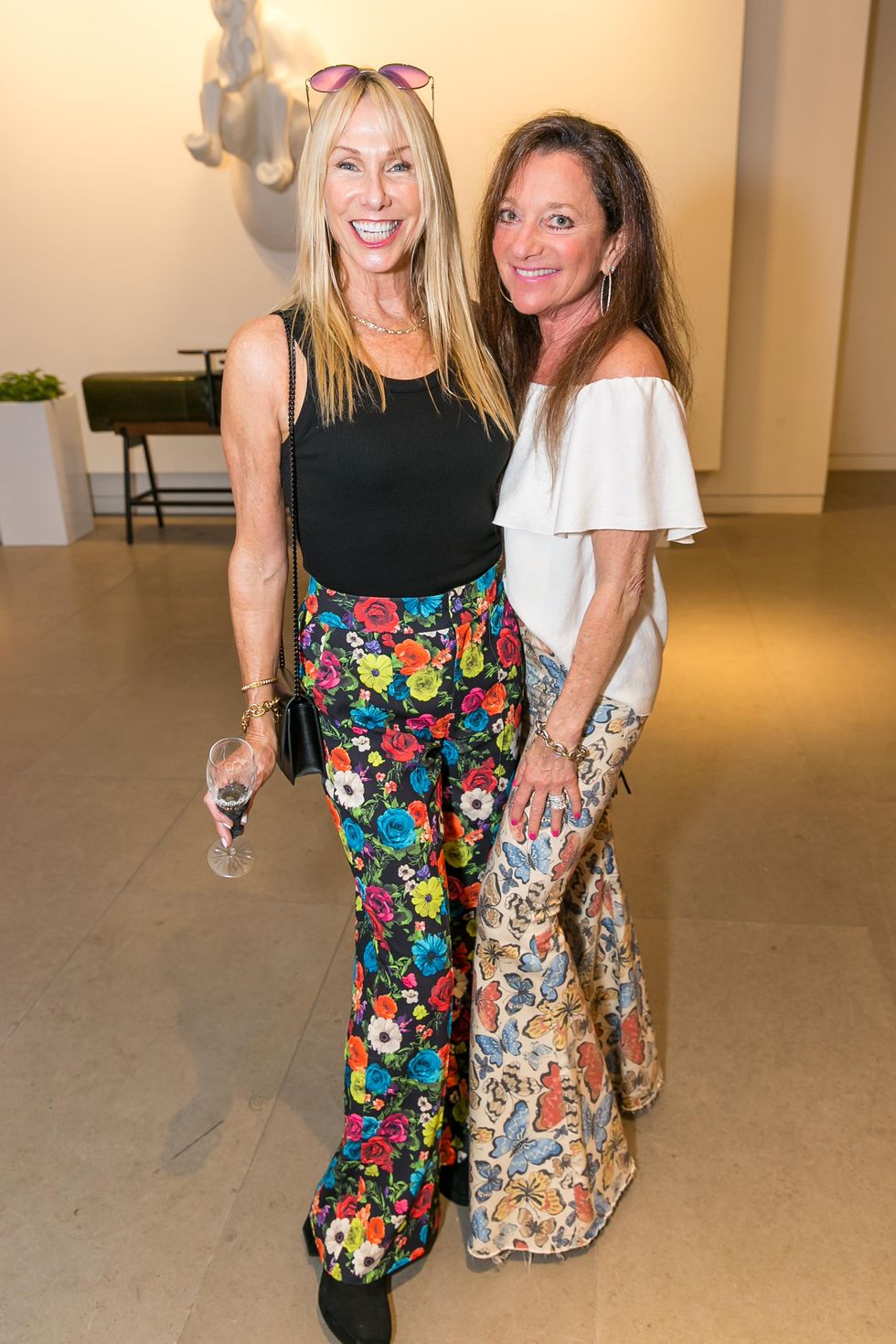 Melissa Dobrowski and Kim Herzog Bonner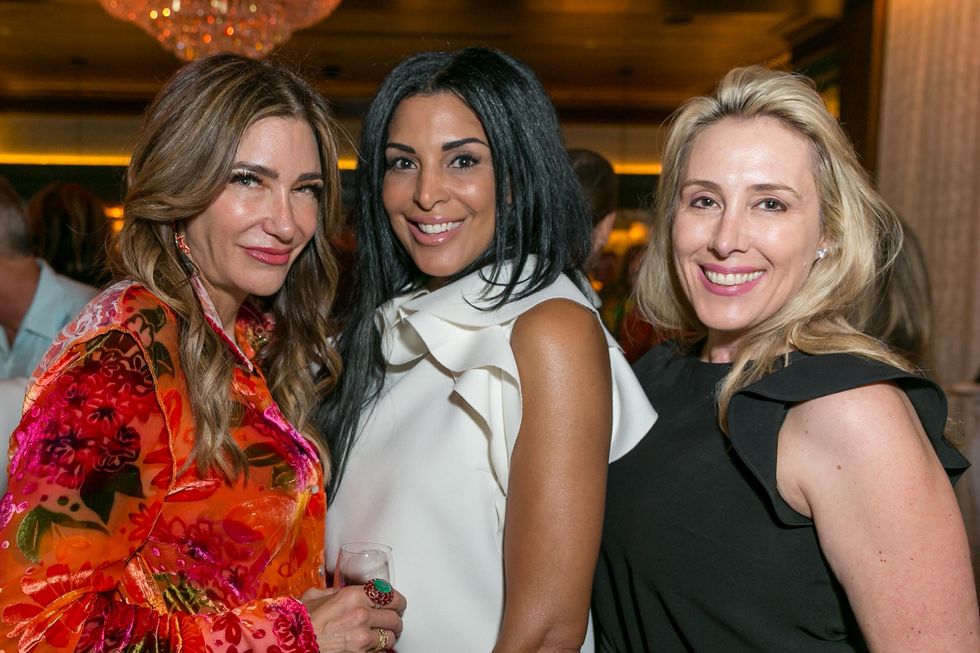 Melissa Mithoff, Ursaline Hamilton, Christie Sullivan
Art + Entertainment
TOMORROW, SEPT. 29, at 7:30pm, the Houston wind quintet WindSync performs at 8th Wonder Brewery to celebrate a career milestone: an upcoming trip to London's Abbey Road Studios to record an album of compositions, including one world premiere composed for the quintet by Uruguayan-American composer Miguel del Aguila.
Inspired by their pending pilgrimage across the pond to the studio where another classically minded ensemble, The Beatles, recorded Revolver and Sgt. Pepper's Lonely Hearts Club Band, WindSync's program for 8thWonder includes a gorgeous arrangement of George Harrison's ballad, "Here Comes the Sun," as well as tunes by Radiohead and Edward Elgar. The gig will be performed outside among David Adickes' statues of The Beatles. It's another example of WindSync's innovative and audience-friendly approach to programming and live shows.
"At almost every concert we play, someone comes up and tells us, 'I didn't think I was going to like this concert, but I loved it!'" says Anni Hochhalter, who plays horn in WindSync and serves as the ensemble's executive director. "It's been really hilarious and rewarding to be pioneers in that way."
As the founding member of a now 13-year-old ensemble, Hochhalter found Peter Jackson's film Get Back, which documented the turbulent but ultimately triumphant recording of The Beatles album Let It Be, completely riveting. "The film was really good at tracking these little, musical inside jokes," says Hochhalter, flagging the scene where Paul McCartney and John Lennon sing "Two Of Us" as a duet through clenched teeth. "It's kind of a slap-happy thing," says Hochhalter. "In classical music, that's such a no-no. But we are just kind of playful in that same way about music." With that in mind, she's pretty sure the quintet will take time out from recording to strike a pose along the famous zebra crosswalk outside Abbey Road studios.
But Hochhalter did recognize one big difference between the rehearsal style of WindSync and the Fab Four. "Efficiency of time," says Hochhalter. "The fact that they all sat around for that many hours. ... In WindSync, we are very efficient to rehearsals, and I think that's why we're still around!"
Back in 2009, when Hochhalter left a master's program at the Cincinnati Conservatory of Music to move to Houston to join WindSync, an ambitious student ensemble founded by bassoonist Tracy Jacobson at Rice University, she believed the wind quintet could achieve the same stature and ubiquity in the world of chamber music as the string quartet. While there are at least 100 full-time, professional touring string quartets in the U.S., there are currently just two wind quintets in the country with professional management, recordings, and an international touring schedule: New York City's Imani Winds, and WindSync, who along with Hochhalter, includes founding member Garrett Hudson (flute) and newer members Emily Tsai (oboe), Graeme Steele Johnson (clarinet) and Kara LaMoure (bassoon). Having recently joined the roster of MKI Artists, who also represent Houston pianist Jon Kimura Parker and the Austin-based Miro Quartet, WindSync is proud to be making their first trip to Europe and represent the city where they got their start.
"We're really proud to represent Houston," says Hochhalter. "We're really proud to represent Houston. We're all over the country all of the time, and I think people are sometimes surprised to hear from Houston. We enjoy being diplomats of the city."
Related Articles Around the Web
Art + Entertainment