Pull, Together!
Traci Ling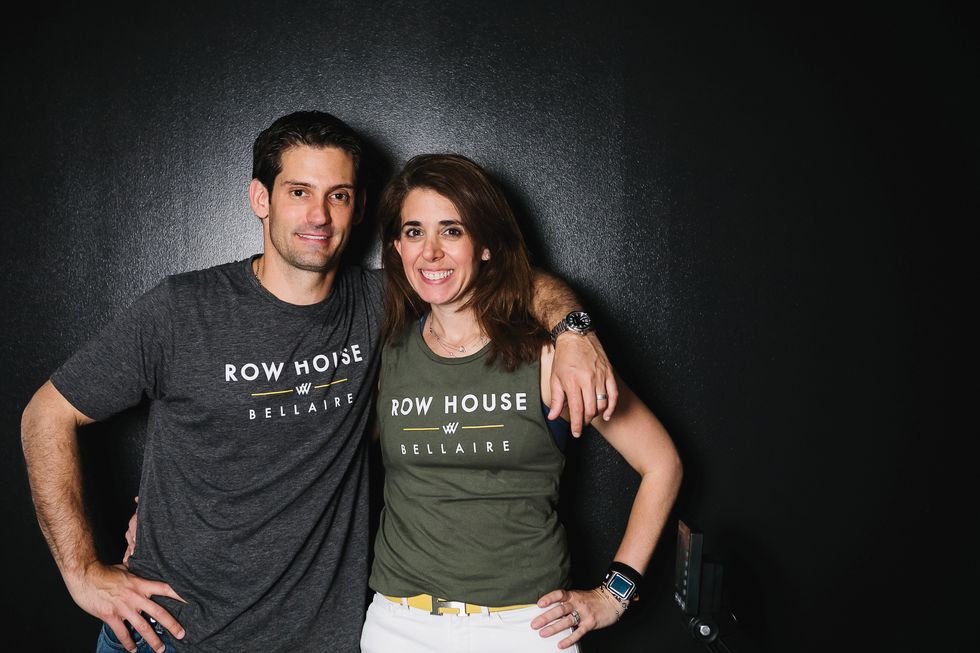 Boutique fitness continues to dominate the workout world, and a niche long popular around the country has finally found its way to the Third Coast: Rowing is making waves in H-Town!
---
In Bellaire, husband-wife franchisers Brian and Robyn Goldstein have opened national concept Row House's first Texas studio. Combining their corporate backgrounds — him in oil and gas, her in law and advertising — with a passion for fitness, the Houston-based Goldsteins will open four more Row Houses inside the Beltway in the coming months. 
Rowing is touted not only as a great low-impact workout, but also as excellent for recovery and resistance training. "Some people hate it because it's 'too hard' or 'too easy,' but they aren't driving to get the resistance you're supposed to get," says Brian, noting many are probably familiar with the exercise thanks to CrossFit and OrangeTheory. "Others say 'I love it, and it kicks my butt in a great way.'"
The Goldsteins aren't the only ones hoping Houstonians catch on to the low-lit, music-fueled workout. Crew Fitness, also operated by a husband-wife team, has bowed in a cute Heights bungalow. 
Wellness+Giving Back