Celebrating Music as an Outlet, Singer-Attorney-Advocate Among Artists Performing at ReelAbilities Benefit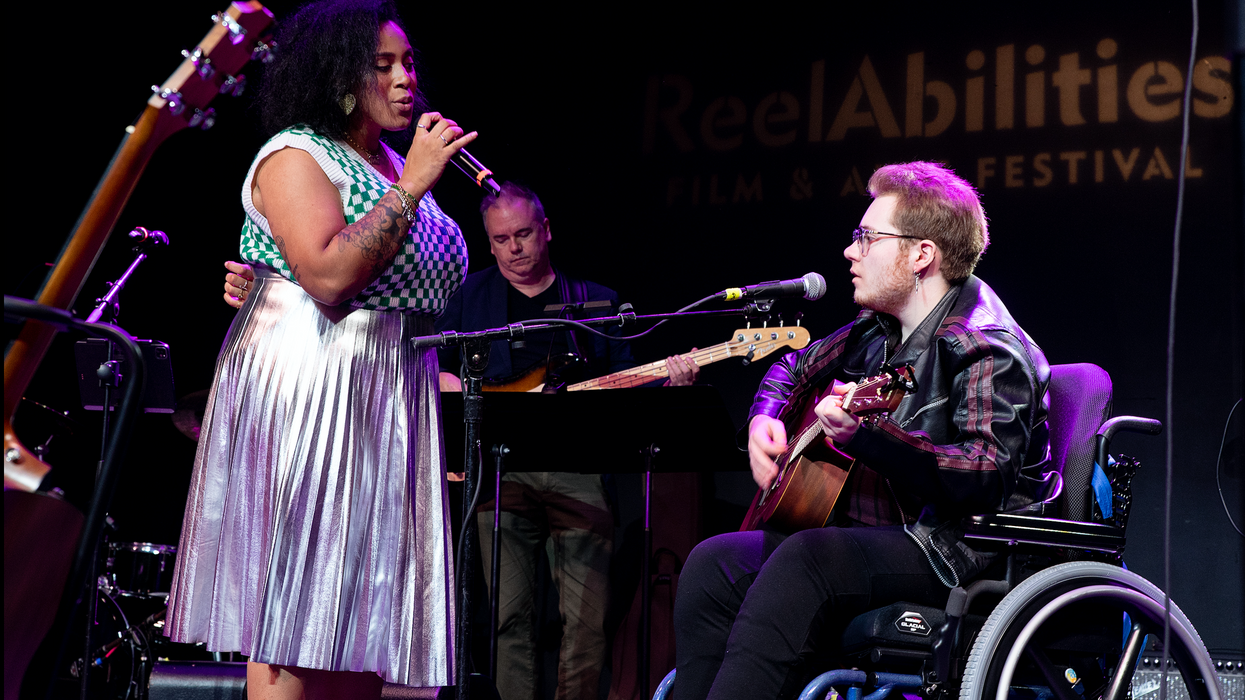 ON THURSDAY, SEPT. 7 at the Midtown Arts & Theater Center Houston (MATCH), composer David Harris takes a break from his job as a financial consultant to present An Evening of Original Jazz Benefitting ReelAbilities Houston, a special concert of music from Harris' new album You Loved Me Then performed by several of the city's most talented and in-demand jazz musicians and singers.
---
The annual ReelAbilities Houston Film & Arts Festival promotes inclusion by celebrating the lives, stories and talents of people with disabilities, through free public film screenings, lectures, concerts, and art exhibitions. "David's generous idea to benefit the JFS Houston Alexander Institute for Inclusion's ReelAbilities Film & Arts Festival came through his own understanding of music's power to transcend barriers and connect us all," says Carl Josehart, CEO of Alexander JFS, parent organization of the Institute for Inclusion. "We are grateful to David for sharing both his talent and his heart."
Taking the stage at MATCH will be vocalist and saxophonist David Caceres, saxophonist and multi-instrumentalist Kelly Dean, ubiquitous bass man David Craig, pianist Paul English, trumpeter David Navarro, drummer Tim Solook, and percussionist Cassio Duarte. Singers Laura Jane Jones, Cantor Vadim Tunitsky, Dee Dee Dochen, and Sashi Nisankarao will lend their voices to Harris' original songs and lyrics.
Rights and accessibility for people living with disabilities is an issue close to Nisankarao's heart, as she was born with a vision impairment; she has no vision in her left eye, and just a little bit of central vision in her right. Advances in voice-over and scanning technology has helped Nisankarao with her law studies, and the demands of being an attorney, which requires reading lots of documents. "I've been lucky to see how things have changed over the years," says Nisankarao, who reads and writes braille, but has always learned music by ear. Just a month ago, Nisankarao started a new job as a staff attorney for the non-profit protection and advocacy organization, Disabilities Rights Texas, where she focuses on employment and voting accessibility.
Nisankarao says one of the biggest challenges for people in Houston living with disabilities is the lack of reliable transportation, including public transportation and safe sidewalks. "But Houston has made a lot of strides," says Nisankarao. "The local government is very receptive to the disabilities rights movement." As an example, she lauds countywide voting as a helpful way for people who have mobility issues to participate in elections
At MATCH, Nisankarao will sing a ballad composed by Harris titled "I'd Like to Go There," which she describes as a love song. "The lyrics are very well written and poetic," says Nisankarao, who has been singing since she was three, and whose repertoire ranges from gospel to blues to Coldplay. "This'll be the first time I've sung something like this for ReelAbilities." Interestingly, in Houston, there are a lot of attorneys who are also musicians, Steven Higginbotham of The Wheel Workers being just one example. Nisankarao laughs when asked, is this a thing?
"I think it is so important when you do work in law, medicine, or engineering — these very technical careers — that you have a creative outlet," says Nisankarao, who knows lawyers who paint or do theater. "It's like a stress reliever. And I think it ultimately helps you in your profession, because it clears your mind."
Art + Entertainment